/
Last Updated November 12th, 2023
11 Reasons Why Lima Is Worth Visiting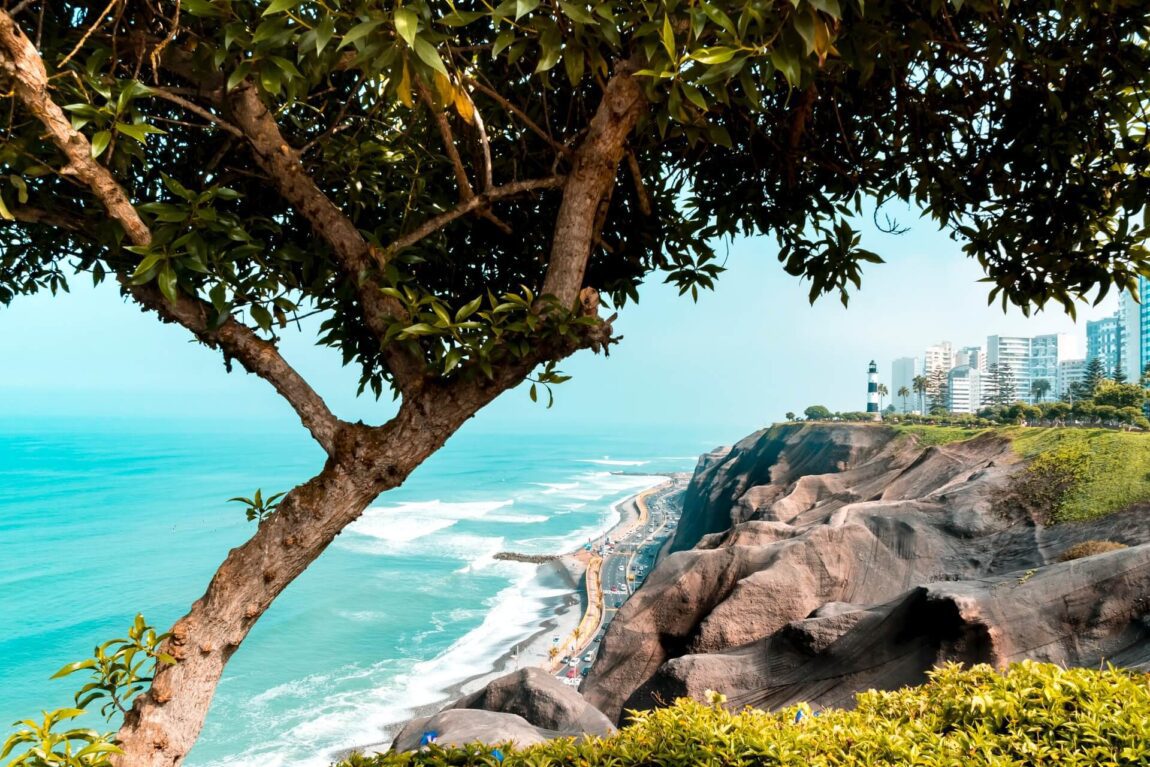 Situated on the central coast of Peru, Lima is the country's capital and largest city.
Founded in 1535 by Spanish conquistador Francisco Pizarro, Lima has a rich history and incredible architecture and culture.
Today, the city is a thriving metropolis with a population of over 8 million people. While Lima can be a bustling and chaotic place, it also has a lot to offer visitors.
From its colonial buildings and lively markets to its delicious cuisine and friendly locals, there is much to explore in this vibrant city. So whether you're interested in history, culture, or just really good food, Lima is definitely worth visiting.
In this post, you will read about all the reasons why the beautiful city of Lima is so worth visiting.
---
Plan your Perfect trip to Peru
🏨 Find the perfect hotel on Booking.com
🎫 If you'd like to go on a tour, check out the best tours to take in Peru
🎒 Pack a universal travel adapter, your favorite travel camera (I love this one!), and a good portable solar phone charger
Follow me on Instagram for more travel tips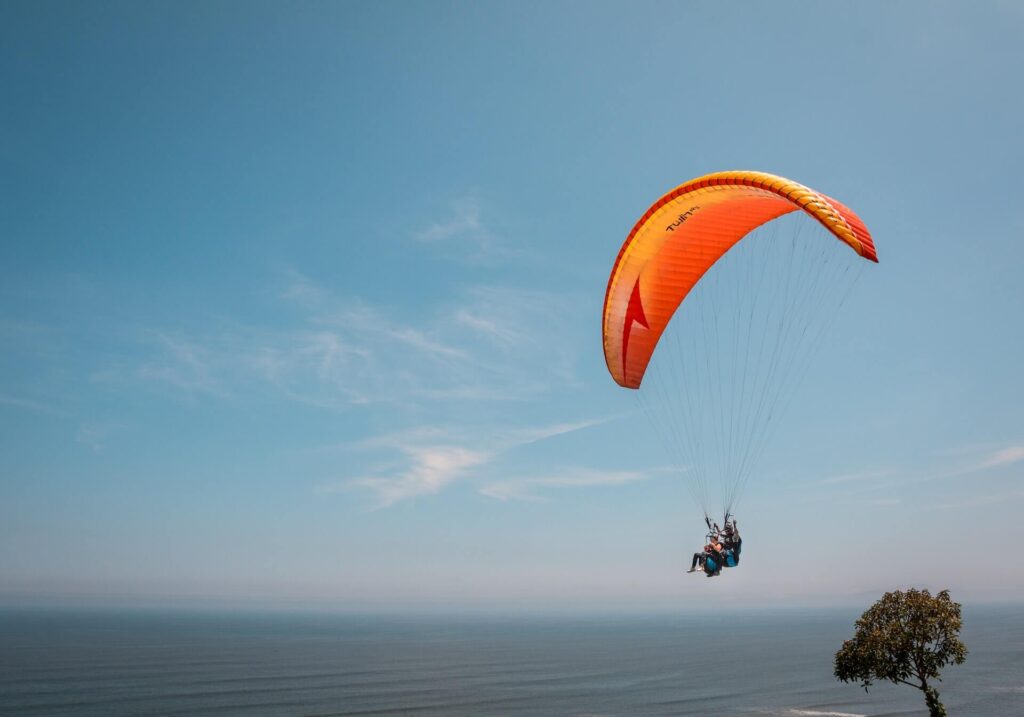 Disclosure: This post may contain affiliate links. Meaning, I get a small commission if you purchase through my links, at no cost to you. This helps me to keep the blog running with free travel content (:
How to get to Lima
The most common way is by flying into the Jorge Chávez International Airport, located just outside the city.
You can also take a bus or a train into Lima, though these options may take longer. If you're driving, you can reach Lima via the Pan-American Highway.
Once you're in Lima, getting around is relatively easy. The city has an extensive public transportation system, including buses and metro trains. Y
ou can also take taxis or ride-sharing services like Uber. And if you're feeling adventurous, you can always walk or ride a bicycle!
---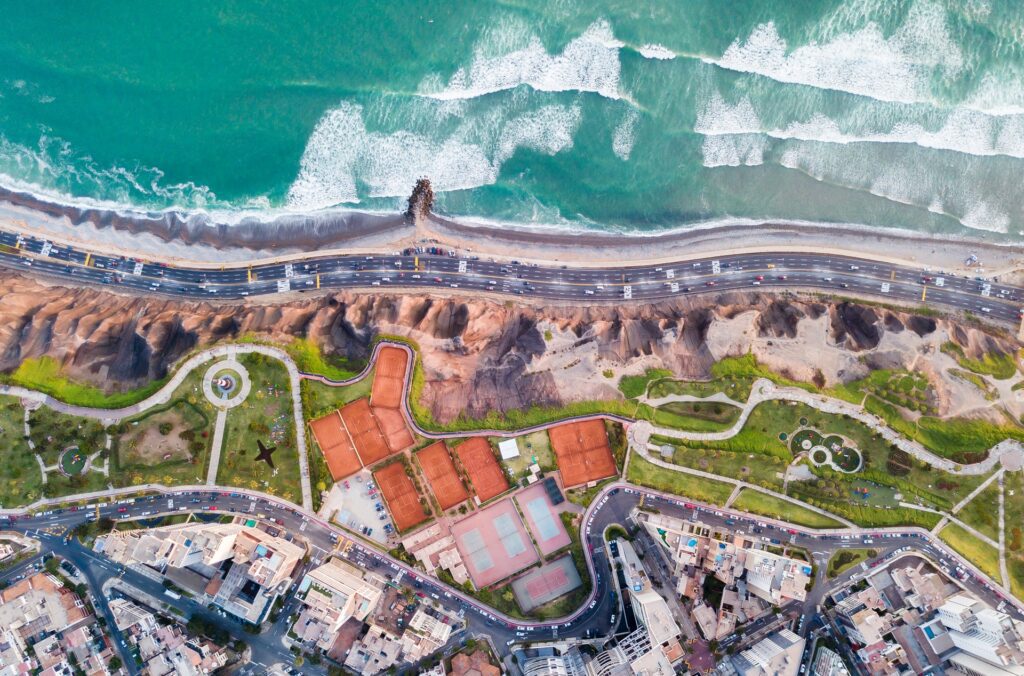 Is Lima worth visiting?
Yes, Lima is absolutely worth visiting for a couple of days to get to know the culture, try the food, and experience the non-touristic side of Peru.
---
11 Wonderful reasons to visit Lima
Here are, without further ado, the best reasons to visit Lima, Peru:
1- The pyramid of Huaca Pucllana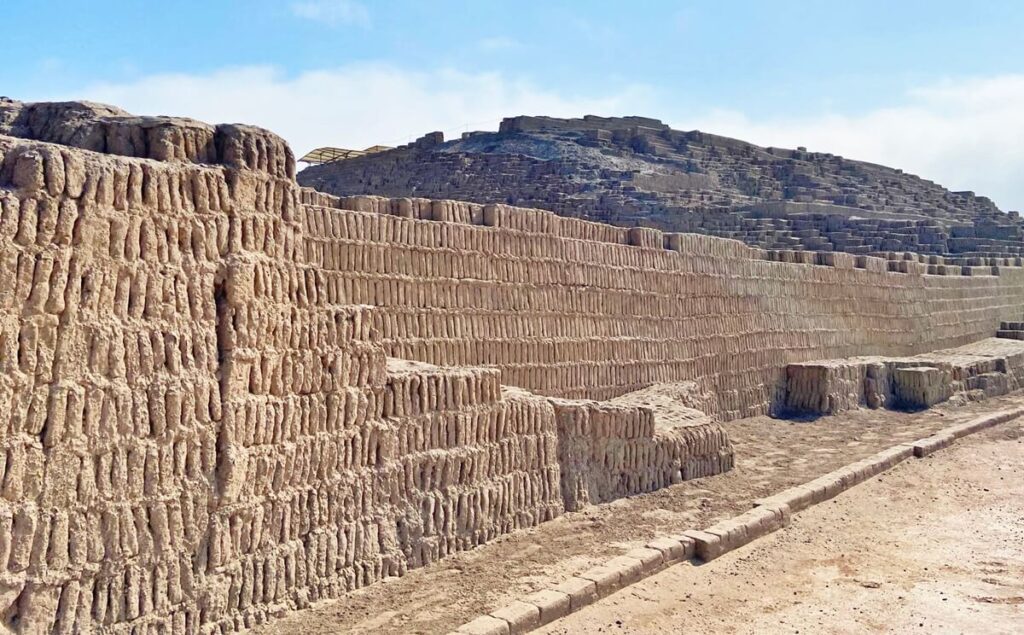 The Huaca Pucllana is an ancient pyramid located in the Miraflores district of Lima, Peru.
The pyramid is made of adobe bricks and dates back to the 4th century AD. It was built by the Lambayeque people and was used as a ceremonial center. T
he Huaca Pucllana is pyramidal in shape and has seven levels. The lowest level is underground, and the highest level is 28 meters above the ground. The pyramid is surrounded by a moat and has a platform on its summit.
The Huaca Pucllana is open to the public and is a popular tourist attraction. Visitors can climb to the top of the pyramid for views of Lima and the Pacific Ocean.
2- Of course, the food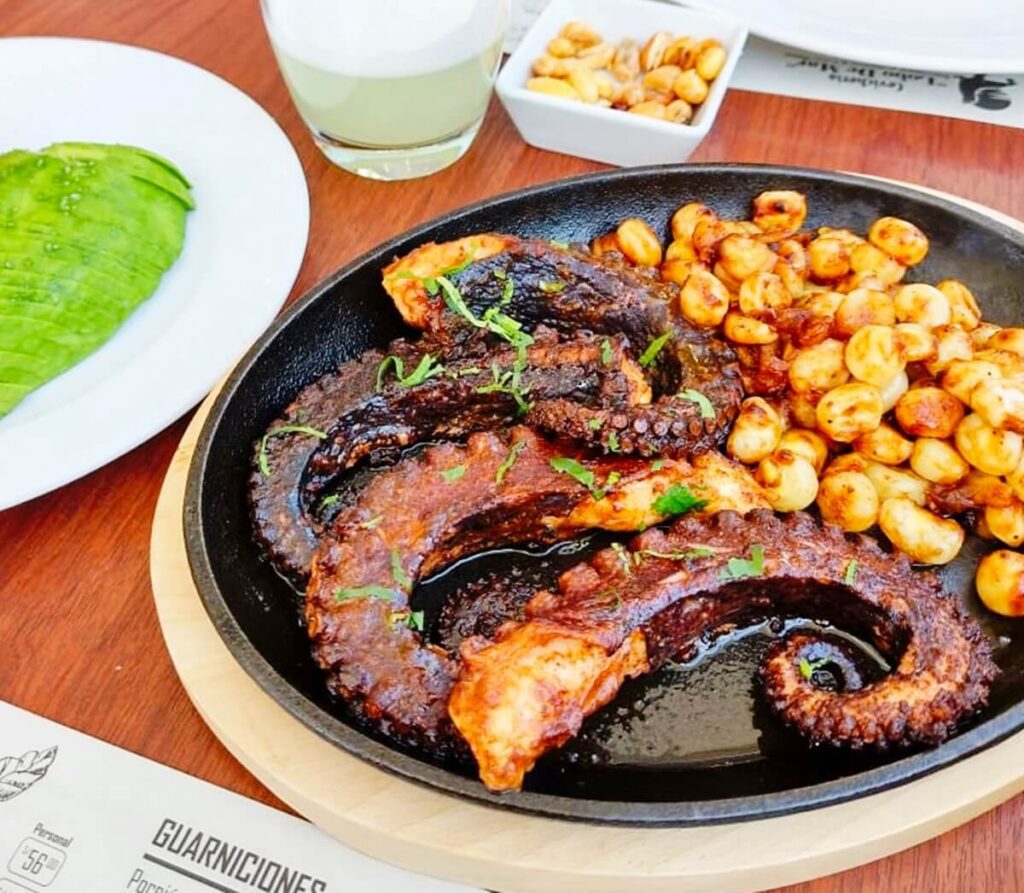 Peruvian cuisine is some of the best in the world.
Lima is home to various restaurants, from traditional eateries serving local dishes to upscale establishments featuring international fare. But no matter where you eat, you're sure to find great food in Lima.
The city's cuisine blends indigenous, Spanish, and Chinese influences, resulting in a unique and delicious culinary experience.
Some of the must-try dishes in Lima include ceviche (raw fish marinated in citrus juice), causas (potato cakes), and lomo saltado (stir-fried beef).
3- It`s a good base to start exploring Peru
Lima is an excellent base for exploring the rest of Peru.
From Lima, you can easily travel to other parts of the country by bus or plane.
The city is also home to a number of tour operators that offer trips to popular destinations like Machu Picchu and the Amazon rainforest.
And if you're looking for some adventure, you can always head out into the nearby desert or mountains for hiking, biking, or camping.
4- The colonial architecture
The Spanish conquistador Francisco Pizarro founded Lima in 1535.
As such, the city has a rich colonial history reflected in its architecture. Lima's colonial buildings are some of the best-preserved in all of Latin America.
The city center is full of beautiful churches, monasteries, and mansions from the Spanish colonial era.
Be sure to visit the Plaza de Armas, Lima's main square, which is surrounded by some of the city's most iconic colonial buildings.
5- The charming neighborhood of Miraflores
The neighborhood of Miraflores is one of the most popular tourist destinations in Lima.
Located on the coast, Miraflores is a great place to enjoy the city's beaches, parks, and restaurants.
The main attraction in Miraflores is the Parque del Amor, or Love Park, which is a beautiful public space overlooking the Pacific Ocean. The park is decorated with colorful murals and has a large statue of two lovers embracing.
Miraflores is also home to several museums, including the Museum of Peruvian Art and the Larco Herrera Museum.
6- The lively markets
Lima's markets are a great place to find souvenirs, try local foods, and experience Peruvian culture.
The largest market in Lima is the Central Market, located in the historic center of the city. The Central Market is a bustling maze of narrow streets and stalls selling everything from fresh produce to traditional medicines. Other markets worth visiting include the Mercado de Surquillo, where you can find handicrafts and textiles, and the Mercado Modelo, which specializes in seafood.
7- The pre-Inca ruins of Pachacamac
Pachacamac is an ancient archaeological site located 30 kilometers south of Lima. The site was once an important religious center for the Inca Empire and contains a number of temples and pyramids that date back to the 13th century.
Pachacamac was also an important center for trade and manufacturing, with several workshops and warehouses on the site. Today, Pachacamac is a popular tourist destination, and visitors can explore the ruins of the temples and pyramids and visit the on-site museum.
8- It's a fantastic destination for surfers
Lima is a great place for surfers of all levels.
The city's beaches are some of the best in Peru, and plenty of waves can be found. Beginner surfers can head to Miraflores, where the waves are gentle, and the beach is crowded with other surfers.
For more experienced surfers, try Cerro Azul or Punta Hermosa, where the waves are bigger, and the crowds are smaller. Surf camps and lessons are available in Lima, so getting started is easy even if you've never surfed before is easy.
9- It's close to the Huacachina Oasis
The Huacachina Oasis is a small oasis town located in the middle of the Peruvian desert.
The city is home to a number of hotels, restaurants, and bars, as well as a large lagoon that is perfect for swimming and relaxing.
The Huacachina Oasis is also a great place for sandboarding and dune buggy riding. Visitors can explore the nearby desert on foot, by bike, or by 4×4.
10- The bars in Barranco
Barranco is a bohemian neighborhood located south of Lima's historic center.
The neighborhood is home to many bars, cafes, and nightclubs, as well as a number of art galleries and museums.
Barranco is also a popular spot for live music, and there are often concerts and shows in the bars and clubs. Visitors can explore the neighborhood on foot or take a taxi or bus from Lima.
11- The Monastery of San Francisco
The Monastery of San Francisco is a 17th-century Franciscan monastery located in Lima's historic center.
The monastery is home to some beautiful colonial-era paintings and sculptures, as well as an extensive library with over 25,000 books.
The monastery also contains the catacombs, a network of tunnels and chambers containing the remains of over 70,000 people.
The Monastery of San Francisco is open to the public for tours and is one of Lima's most popular tourist attractions.
---
Finding a place to stay in Lima
If you're looking for the best place to stay in Lima, you can't go wrong with Miraflores.
This vibrant neighborhood is home to some of the city's best restaurants, bars, and shops, as well as several parks and gardens. Plus, it's just a short walk from the beach.
If you're looking for a more laid-back vibe, Barranco is the perfect place to call home. This bohemian neighborhood is full of colorful street art, quaint cafes, and lively nightlife. It's also just minutes from some of Lima's best museums and galleries.
---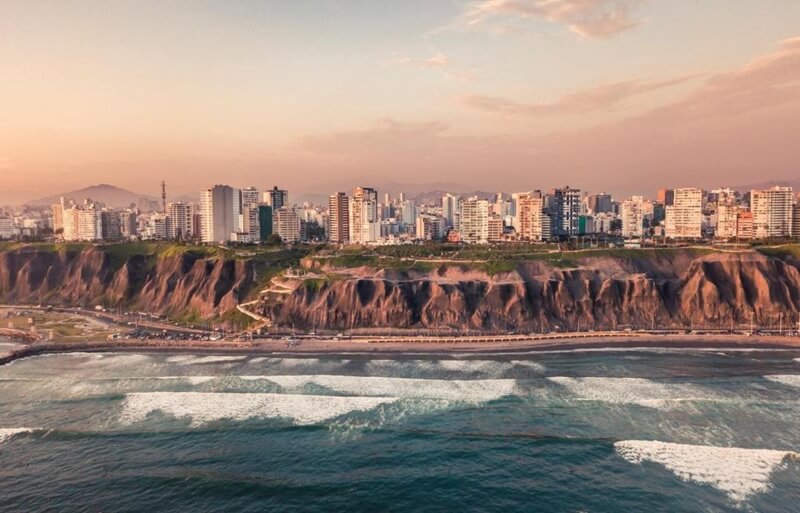 Best time to travel to Lima
If you're planning a trip to Lima, you'll want to know when the best time to visit is. The city experiences two main seasons – winter and summer. Winter runs from June to September, while summer lasts from October to May. The weather in Lima is relatively mild all year round, but there are still some differences between the seasons that you should be aware of.
In winter, the temperatures are cooler and the skies are typically more overcast. This can be a great time to visit if you're looking to escape the heat of other destinations. However, it's also worth noting that this is the rainy season in Lima. So, if you're planning on spending a lot of time outdoors, you may want to consider visiting during the summer instead.
Summer is the busiest time of year in Lima. The weather is warm and sunny, making it ideal for exploring all that the city has to offer. However, because it's peak season, accommodation and flight prices will be at their highest. If you're looking to save money, winter may be a better option for you.
---
Best tours to take on your trip
Going on a tour is a great way to see the best of what Lima has to offer. There are many different tours available and these are the most popular:
Peruvian Cooking Class Including Local Market Tour and Exotic Fruit Tasting
Get hands-on experience preparing some of Peru's most iconic dishes and shopping at a local market during this Lima cooking class.
First stop by the market to pick out fresh meat and produce, discovering the incredible diversity of ingredients in Peruvian cuisine.
Then head to the kitchen choosing to prepare a choice of fish, chicken, beef or vegetarian dish like 'Ceviche' or 'Lomo Saltado,' learning the necessary steps in fun, relaxed atmosphere.
Your cooking excursion also includes round-trip hotel transport (for most areas of Lima), professional chef instructor, snacks and either lunch or dinner.
Desert Oasis, Sandboarding and Mini-Galapagos Day Tour from Lima
Don't let limited time in Lima stop you visiting Huacachina and Paracas.
See the desert oasis and natural hotspots on a full-day tour, ideal for travelers short on time. After traveling to Paracas, you'll embark on a boat tour of the Ballestas Islands, regularly compared to the Galapagos Island, to see colonies of sea lions and seals.
Then, explore Huacachina desert in a dune buggy and go sand boarding. Hotel pickup and drop-off are included.
Half-Day Lima City Sightseeing, Cathedral & Santo Domingo Convent
Discover the wealth of historic and modern attractions found in the Peruvian city of Lima during this sightseeing tour.
Feel like a real 'Limeño' (a Lima local) as you explore the town's colonial and Incan architecture, visit its charming residential neighborhoods, see the scenic cliff-strewn coast, and admire its many religious shrines and churches.
This Lima city tour also includes entrance fees, a guide, and round-trip hotel transport.
Visit the Sea Lions in Palomino Islands, in Lima Peru
Calling all nature lovers, this tour allows you to swim alongside wild sea lions in their natural environment.
Departing Lima, travel by boat to the Guanera Islands (Islas Guaneras), home to Humboldt penguins, guano birds, and sea lions.
Plunge into the water to enjoy a supervised swim with the marine mammals before admiring rock formations and other wildlife on your return journey.
---
Fun facts about Lima
Lima is home to over 8 million people.
Lima is known as the "City of Kings."
Lima is the second-largest desert city in the world, after Cairo, Egypt.
Desertification has made Lima one of the driest cities on Earth.
Lima experiences frequent earthquakes due to its location on the Ring of Fire.
Lima is home to many colonial-era churches and monasteries, as well as a number of modern skyscrapers.
---
Lima travel tips
Last but not least, here are some tips to make your trip to Lima run as smooth as possible:
Prepare for the chaotic traffic jams
When crossing the street, always look both ways, even if there's a stop light or crosswalk.
Also, plan ahead if you want to take a taxi, as it can be hard to come by during rush hour.
Stick to bottled water instead.
When visiting Peru, don`t drink tap water. The water is not safe to drink, so be sure to stick to bottled water instead.
You might want to consider getting a SIM card
If you`re planning on staying in Peru for a while, you might consider getting a SIM card. This will allow you to access data and make calls at a fraction of the price you would pay back home.
Wear sunscreen
Lima is a desert city, so the sun can be quite strong. Be sure to wear sunscreen, even if it`s not sunny out.
Don't be afraid to try street food
The street food in Lima is some of the best in the world. So, don't be afraid to try it! Just be sure to use common sense and only eat from vendors who look clean and reputable.
Bargain for souvenirs
When shopping for souvenirs in Lima, be sure to bargain with the vendors. This is especially true if you're buying multiple items.
Be aware of your surroundings
As with any major city, it's important to be aware of your surroundings and take precautions to avoid being pickpocketed or robbed.
---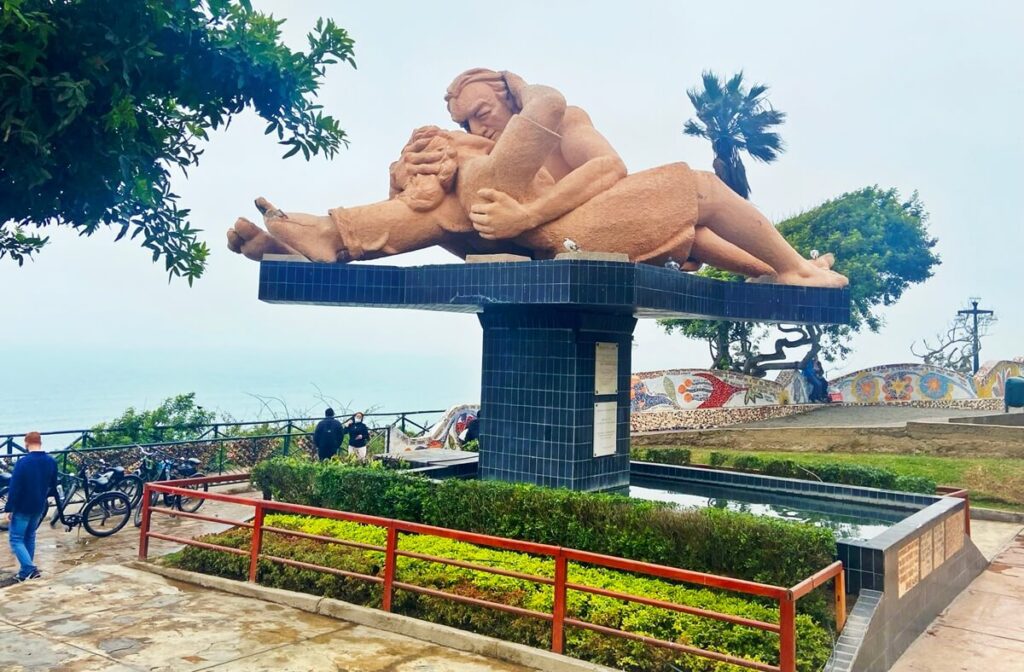 Wrap-up: Is lIMA WORTH VISITING?
That`s a wrap! Now you know all the reasons that make this city so special. As the cultural and economic center of Peru, I think a visit to Lima is absolutely worth it as you will probably be flying into the city anyways.
For more updates and travel tips, you can follow me on Instagram.
---