/
Last Updated November 9th, 2023
15 Reasons Why Cusco is Worth Visiting
Cusco is one of my favorite cities in the world.
Located in the Peruvian Andes, this gem of a place is known for its well-preserved Spanish colonial architecture and Inca ruins.
Cusco is also the gateway to Machu Picchu, one of the most iconic archaeological sites in the world and one of the New Seven Wonders of the World!
But even if you're not planning on trekking to Machu Picchu, there are so many other reasons to visit.
In this post, you will read all about why the beautiful city of Cusco is so worth visiting.
---
Plan your Perfect trip to Cusco
🏨 Find the perfect hotel on Booking.com
🎫 If you'd like to go on a fun tour, check out the best tours to take in Cusco
🎒 Pack a universal travel adapter, your favorite travel camera (I love this one!), and a good portable solar phone charger
Follow me on Instagram for more travel tips
Disclosure: Some links on this page are affiliate links. That means that at no extra cost to you, I earn a small commission if you book through these links, and that helps me keep this blog running. Enjoy!
How to get to Cusco
The easiest way to get to Cusco is by flying into Alejandro Velasco Astete International Airport (CUZ).
The airport is located just 4 kilometers from the city center. There are direct flights to Cusco from Lima, as well as from other major cities in Peru such as Arequipa and Puno.
You can also fly into Juliaca Airport (JUL), which is located about an hour away from Cusco by bus or taxi. Another option is to take a bus to Cusco from Lima or other cities in Peru.
Buses typically take around 24 hours to reach Cusco from Lima. Finally, you can also take the train to Cusco. The journey takes about 12 hours and goes through some stunning scenery, making it a great option for those who want to take their
---
Is Cusco worth visiting?
Yes, Cusco is definitely worth visiting!
The historical capital of the Inca Empirecity is rich in history and culture, and there are plenty of opportunities to explore Inca ruins, eat delicious food or shop for colorful textiles around town.
---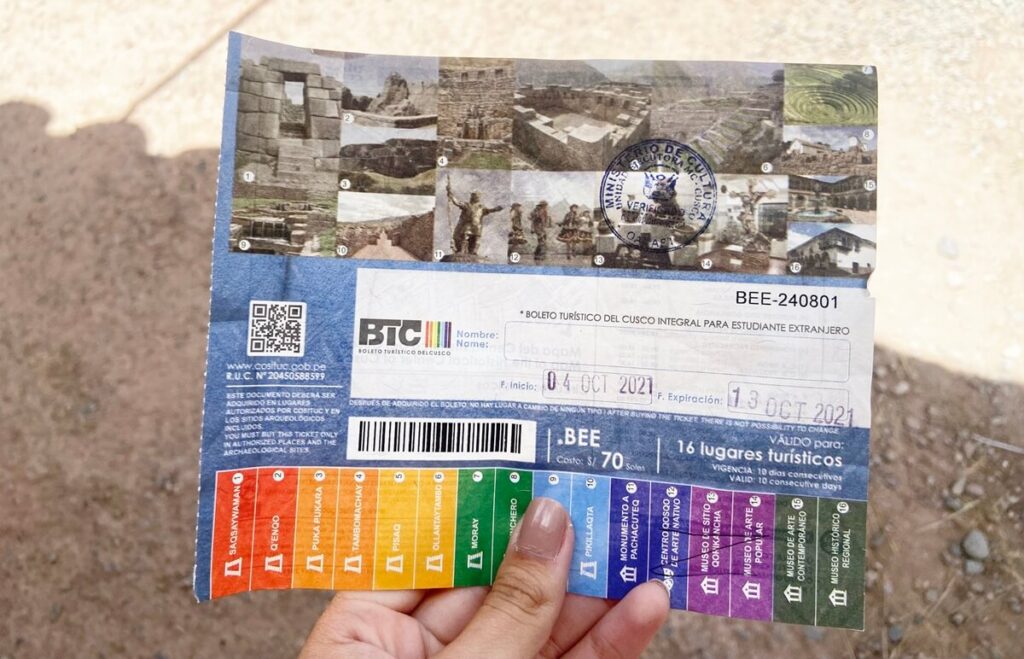 10 Wonderful reasons to visit Cusco
Here are, without further ado, the main reasons why Cusco is worth adding to your bucket list:
1- Affordable prices
Cusco is an affordable destination for budget-minded travelers.
The Peruvian currency, the sol, is relatively weak compared to the US dollar, which means your money will go further in Cusco. Hotel prices are also reasonable, and there are plenty of affordable restaurants serving delicious food.
Tours are also not as expensive as in many other parts of the world. For example, a tour of the Sacsayhuaman ruins costs around $15, while a ticket to Machu Picchu starts at $44.
2- Peruvian food is one of the best in the world
Peruvian cuisine is renowned for being some of the best in the world.
Cusco is the perfect place to sample some of Peru's most famous dishes, such as ceviche, arawana, pollo a la brasa, and lomo saltado.
3- Cusco is home to some of the world's most iconic ruins
Cusco is home to some of the world's most iconic archaeological sites, such as Sacsayhuaman, Q'oricancha, and Machu Picchu.
These ruins are a must-see for any history lover, and they offer a glimpse into the fascinating culture of the Incas.
4- Cusco is surrounded by stunning scenery
Cusco is located in the Andes Mountains, which means that it is surrounded by some of the most breathtaking scenery in the world.
Whether you're hiking in the nearby mountains or simply exploring the city, you'll be sure to be impressed by the natural beauty of Cusco.
5- It's very close to the Sacred Valley (and Ollantaytambo!)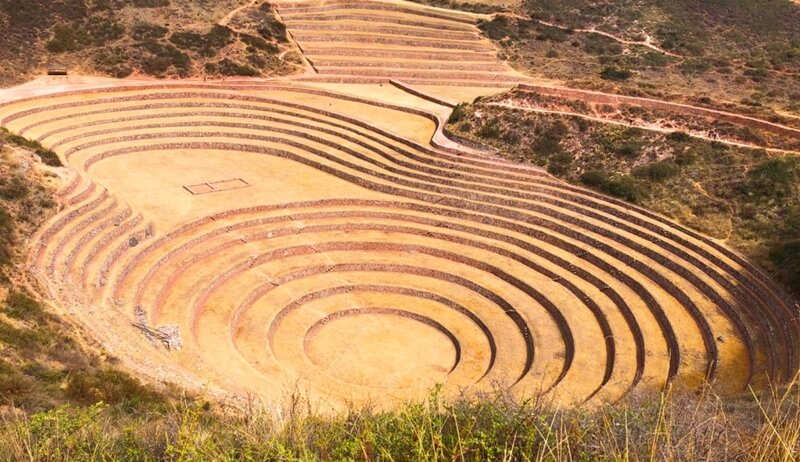 If you're looking for even more adventure, Cusco is the perfect base for exploring the nearby Sacred Valley.
The Sacred Valley is home to some of the most popular Inca ruins, such as Ollantaytambo (my favorite, it's absolutely incredible) and Pisac.
6- Explore Plaza de Armas
The main square in Cusco, Plaza de Armas is a lively and vibrant place to spend an afternoon.
The square is surrounded by colonial-era buildings, including the Cathedral of Cusco, which was built in the 16th century. There are also plenty of restaurants and cafes where you can enjoy a bite to eat or people watch.
7- Cusco has a lively nightlife scene
Cusco is known for its lively nightlife scene, with plenty of bars and clubs to keep you entertained into the early hours of the morning.
8- You can take the train to Machu Picchu
Cusco is the perfect base for visiting Machu Picchu, one of the most iconic archaeological sites in the world.
One of the best ways to get to Machu Picchu is by taking the train from Cusco. The journey takes around 3 hours and offers some stunning views of the surrounding countryside.
9- Cusco is a great place to shop for souvenirs
Cusco is a great place to buy souvenirs, such as alpaca wool sweaters, ponchos, and hats.
There are also plenty of shops selling local handicrafts, such as wood carvings and pottery. If you're looking for a unique gift or Souvenir, Cusco is the perfect place to find it.
10- So many fantastic day trips leave from Cusco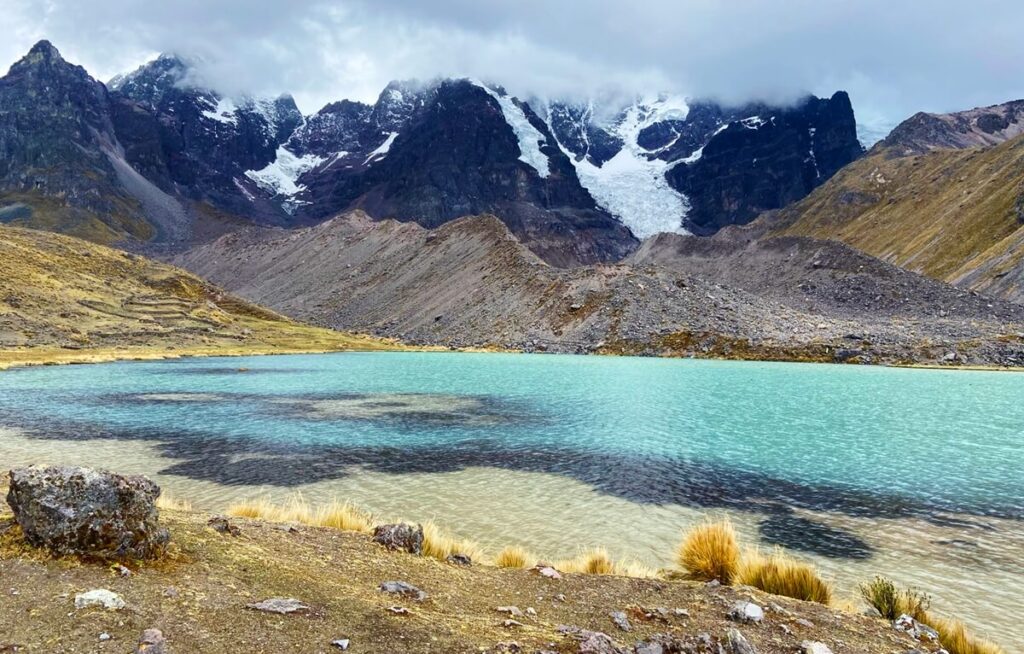 There are so many great day trips that leave from Cusco, such as tours of the Sacred Valley, Rainbow Mountain, and Lake Titicaca.
Whether you're looking for adventure or culture, there's a day trip from Cusco that will suit your interests.
11- Cusco is a safe and friendly city
Cusco is generally a safe and friendly city, and travelers should not have any trouble getting around. However, it is always important to take precautions when traveling to any new destination, and visitors should be cautious of pickpockets in crowded areas.
12- Rainbow Mountain is incredible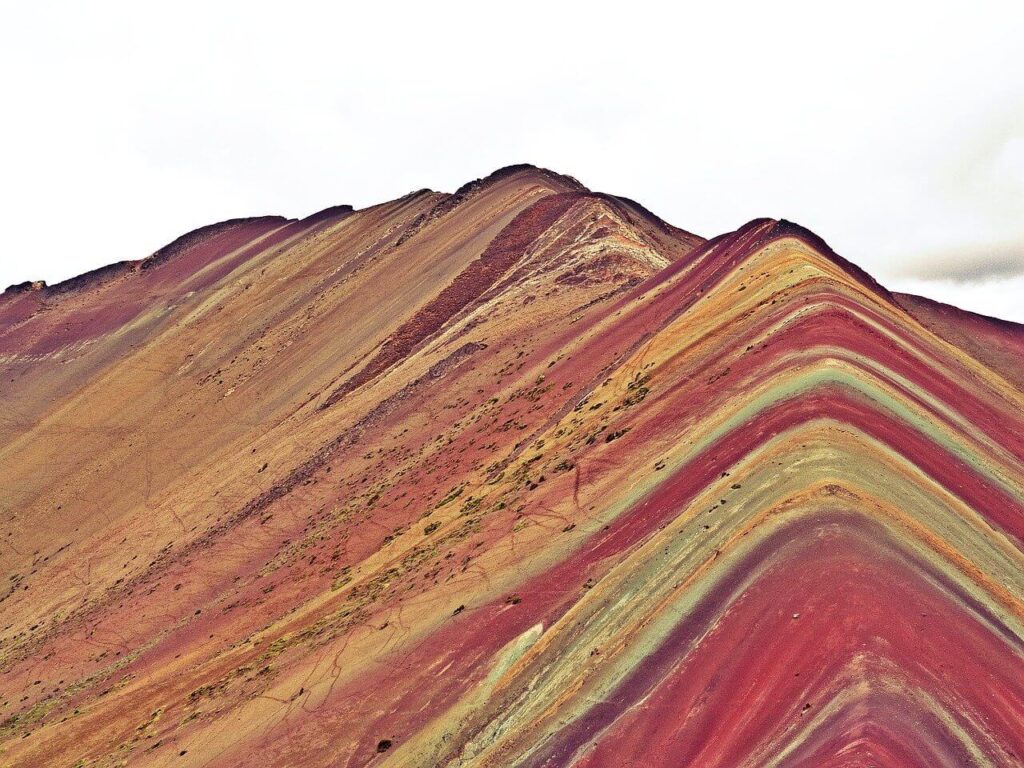 Rainbow Mountain is one of the most popular day trips from Cusco, and it's easy to see why.
The mountain is located in the Ausangate Highlands, and it offers stunning views of the surrounding mountains and valleys. The hike to Rainbow Mountain is challenging but rewarding, and it's a great way to see some of the best scenery in Cusco.
13- Easy access
Cusco is well-connected by plane, train, and bus; it's also just a short drive from Machu Picchu
14- There are so many great museums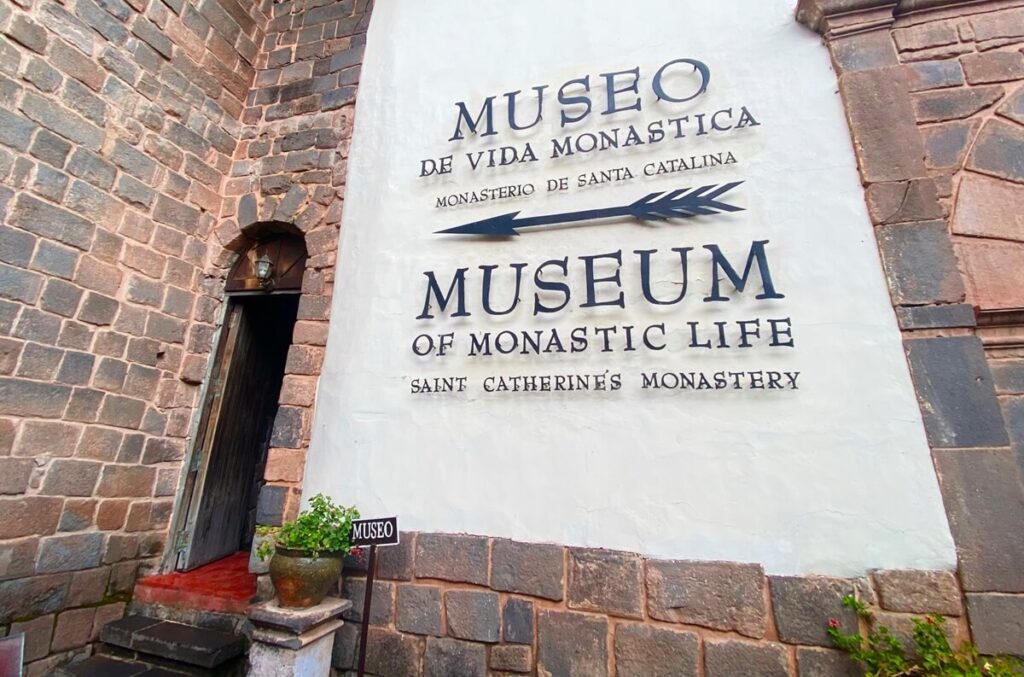 Cusco is home to several great museums, such as the Museum of Contemporary Art, the Museum of Popular Art, and the Inka Museum. These museums offer a fascinating insight into the history and culture of Cusco, and they are definitely worth a visit.
Also, if you love chocolate, you will want to visit the ChocoMuseo in Cusco. This museum is devoted to all things chocolate, and you'll learn about the history of chocolate-making in Peru as well as how to make your own chocolate creations.
15- So many hiking opportunities
There are so many great opportunities for hiking and trekking in and around Cusco.
The nearby mountains offer stunning views and challenging trails, and there are also plenty of easy walks that are suitable for all fitness levels.
Whether you're a seasoned hiker or a casual stroller, you'll find plenty of routes to explore in Cusco.
16- Cusco is an ideal destination for all kinds of travelers
Whether you're looking for adventure, culture, or simply a place to relax, Cusco is an ideal destination for all kinds of travelers. With so much to see and do, you'll never be bored in this fascinating city.
17- You will meet people from all over the world
Cusco is a popular destination for travelers from all over the world, and you're sure to meet people from all corners of the globe during your stay. This is a great opportunity to make new friends and learn about different cultures.
18- There are cute llamas and alpacas everywhere
If you love animals, you'll be delighted to know that there are cute llamas and alpacas everywhere in Cusco. These friendly creatures are a common sight in the city, and they make great photo opportunities. You can even buy alpaca wool products in the markets!
As you can see, there are many reasons why Cusco is worth visiting. Whether you're interested in history, culture, nightlife, or simply
---
Finding a place to stay in Cusco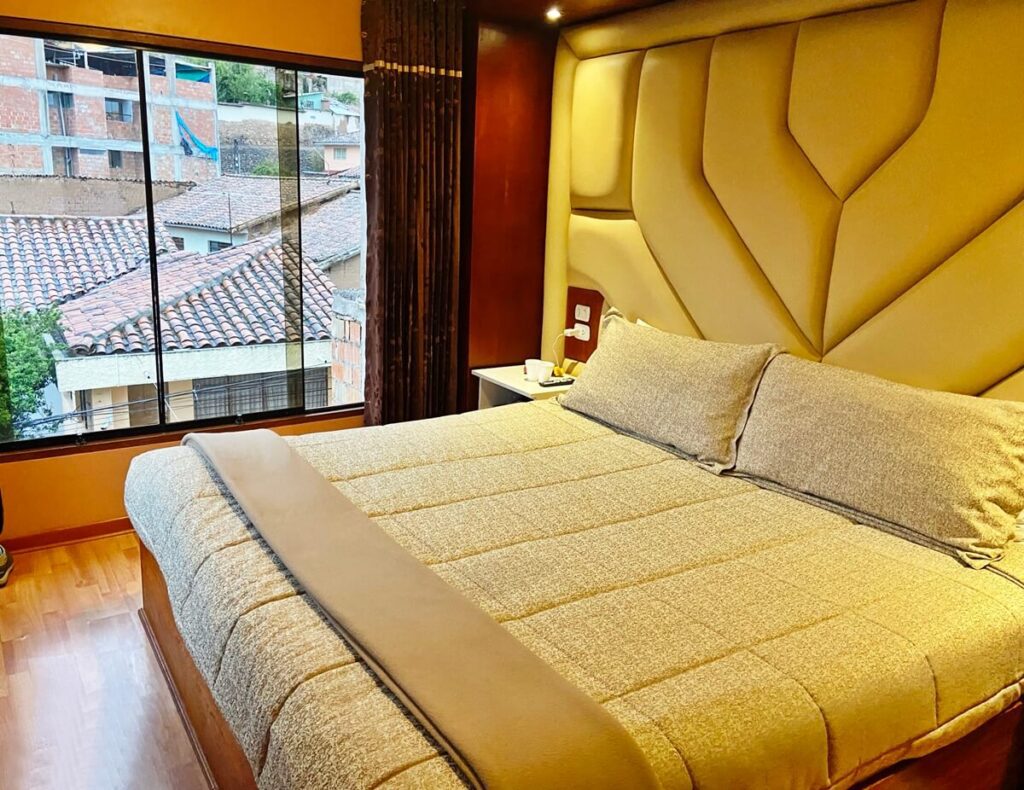 When it comes to choosing the best places to stay in Cusco, your budget is a factor to consider.
There are plenty of affordable options in Cusco, but if you have a little extra to spend, there are also some luxury hotels that offer amazing views of the city.
For example, the Hotel Monasterio is a luxurious option with an unbeatable location in the heart of the city. The Palacio Nazarenas is another great choice, offering sumptuous accommodation and stunning views of the surrounding mountains.
If you're looking for something more affordable, I stayed at Hotel El Mariscal and really liked it! It's centrally located and offers comfortable rooms at a reasonable price.
---
Best time to travel to Cusco
The weather in Cusco is fairly stable throughout the year, but there are a few things to keep in mind when deciding when to visit.
The months of June through August are the busiest, as they fall within the dry season. This is also the time when prices for accommodation and activities are at their highest.
If you're looking to avoid the crowds and save some money, consider traveling during the shoulder season (April-May and September-October).
It is not recommended to visit in February since Machu Picchu is usually closed during the month,
---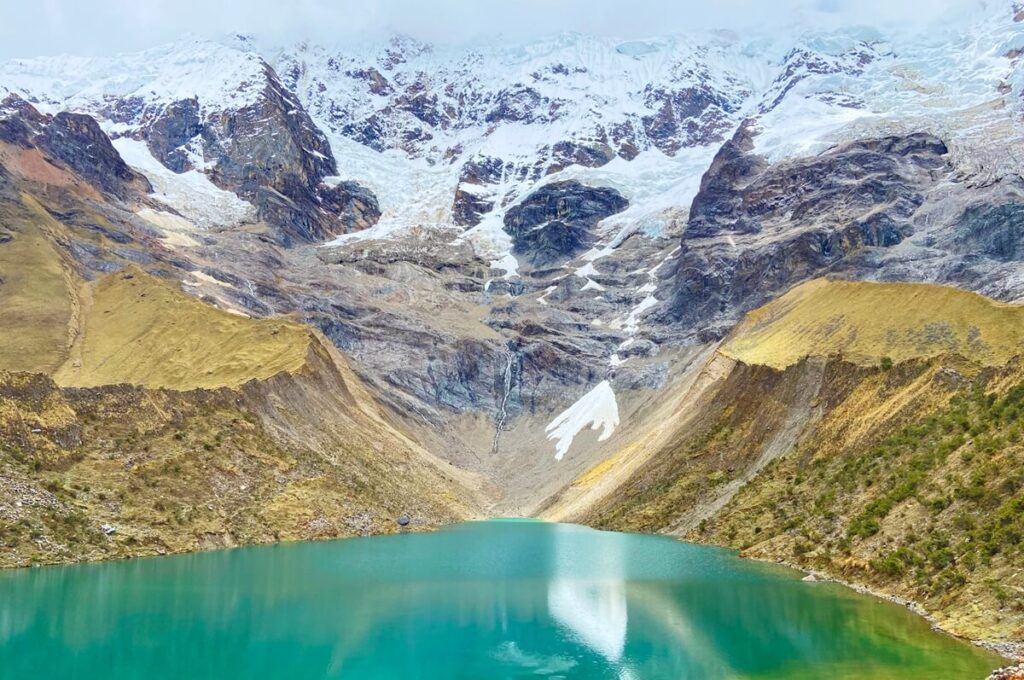 How to get around Cusco
The most popular way to get around Cusco is by taxi.
Taxis are relatively cheap and can be found everywhere in the city. If you're traveling with a group, you might also want to consider hiring a private driver.
If your hotel is centrally located, then you can also totally walk to most places!
---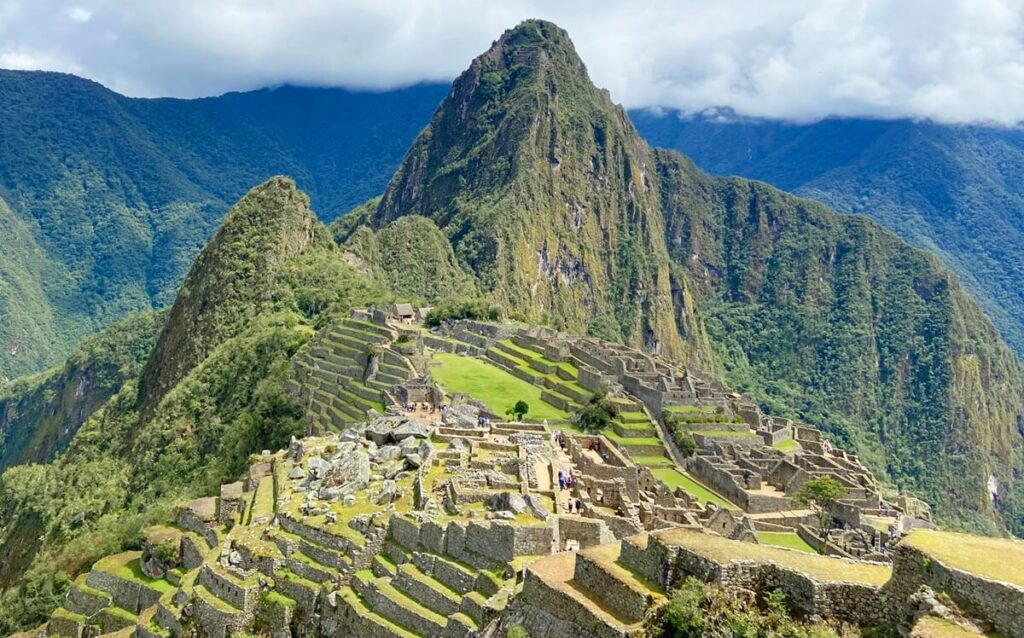 Best tours to take on your trip
Taking a tour is a great way of learning more about the city and the history of the Incas.
Here are some of the most popular tours in Cusco to add to your itinerary:
4-Day Salkantay Trek + Sky Camp
Challenge yourself on the 4-day Salkantay Trek to the World's iconic Machu Picchu.
This alternative route takes you to Humantay Lake, the mighty Salkantay Mountain, and through the wild rugged Andean mountain range down to the lofty edges of the Cloud Forest.
Additionally, spend the night at the exclusive Sky Camp for unique stargazing amidst the mountains! Tasty food, expert guides, and homey accommodations will ensure you soak in every part of this once-in-a-lifetime experience.
Classic Inca Trail 4 days to Machu Picchu
Experience one of the world's oldest pilgrimage routes as you embark on a 4-day, 3-night trek from Cusco to Machu Picchu.
The famous route, dubbed the Inca Trail, is a slightly strenuous hike that spans 26 miles (42 kilometers) and reaches elevations of 13,800 feet (4,200 meters).
Join a small group and trek through several small villages, learning about the local history and culture along the way.
Rainbow Mountain in One Day from Cusco
Travel for a few hours from Cusco through the rugged mountain countryside of Peru to reach the aptly named Rainbow Mountain, striped with colorful mineral deposits and located far off the beaten path.
Hike with a guide to the summit for a once-in-a-lifetime wilderness adventure, or rent a horse for easier access to the same incredible views.
Machu Picchu Day Trip from Cusco
Spend a day exploring the Inca citadel of Machu Picchu during this all-inclusive day trip leaving from Cusco.
Discover this renowned mountaintop Inca site with a guide, learning about its construction, history, and what daily life was like for its residents.
The trip's relaxed, non-strenuous pace is a great option for first-time visitors, families, and solo travelers alike, and features three different train ride options. The trip also includes round-trip hotel transport, transfer from Cusco to Machu Picchu (via train and bus), and the site entrance fee.
Hiram Bingham Luxury Train to Machu Picchu
Travel back in time aboard the elegant Belmond Hiram Bingham train, enjoying the ultimate luxury train transportation on a day trip to the world-famous Machu Picchu.
Climb aboard the train's richly appointed 1920s Pullman cars to enjoy fabulous views of the Andes, white tablecloth dining, and high-end wine. Then explore Machu Picchu with an expert guide, followed by afternoon tea at the Belmond Sanctuary Lodge.
This VIP Machu Picchu experience also includes a welcome drink at the station, appetizers, lunch and dinner, full drink service, entrance fees at the site, live on-board entertainment, and round-trip hotel transport.
Bean-to-Bar Chocolate Workshop in ChocoMuseo Cusco
Take this chocolate-lovers workshop and learn how to make your very own chocolate from start to finish.
Learn about the chocolate-making process with this hands-on experience beginning with the cocoa tree and finishing with your very own chocolate creations.
Discover the history of cocoa in Peru and learn why it is one of the top chocolate producers in the world.
---
Fun facts about Cusco
Cusco was once the capital of the Inca Empire.
The name "Cusco" comes from the Quechua word meaning "navel of the world."
Cusco is home to some of the best-preserved Inca ruins in South America.
The Spanish conquistador Francisco Pizarro captured Cusco in 1533.
Cusco is one of the most earthquake-prone cities in the world.
In 2016, Cusco was named a UNESCO World Heritage Site.
---
Cusco travel tips
First, be sure to acclimatize to the altitude before exploring the city.
Cusco is located at over 11,000 feet above sea level, so it's important to take it easy for the first day or two until your body adjusts. Drink plenty of fluids and avoid strenuous activity.
Second, take advantage of the city's many museums and cultural attractions.
From the Inca Museum to the Cathedral of Santo Domingo, there's plenty to see and learn about Cusco's rich history.
Lastly, be sure to sample the incredible local cuisine.
From ceviche to pollo a la brasa, there are plenty of delicious dishes to try in Cusco. And of course, don't forget to try a glass or two of chicha morada, a traditional Peruvian beverage made from purple corn.
---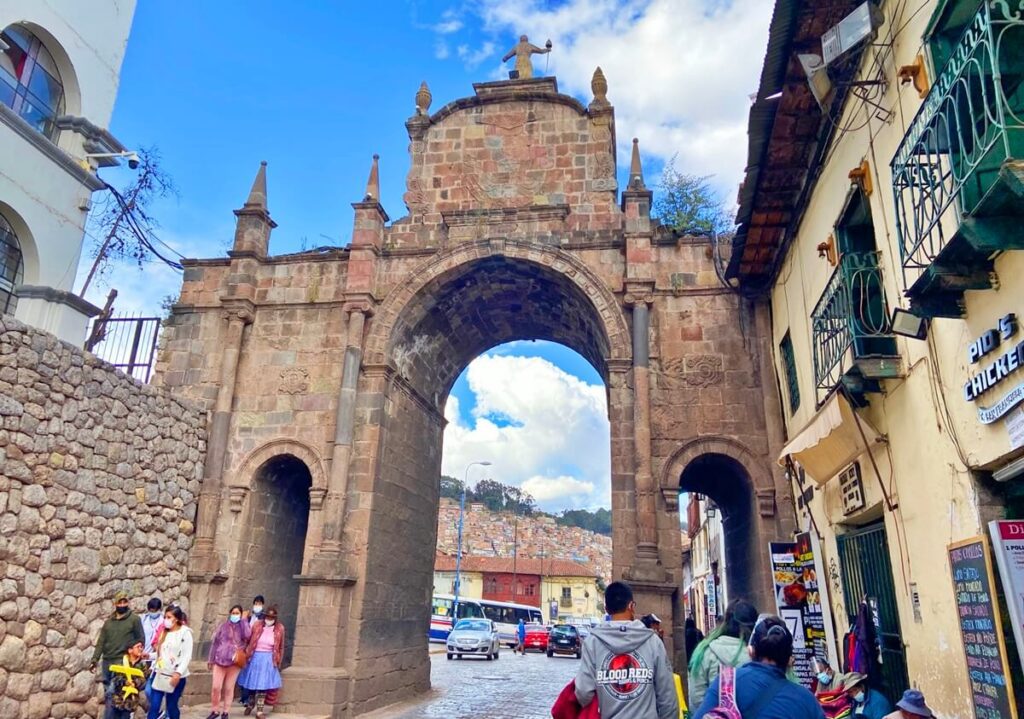 Wrap-up: Is Cusco worth visiting?
That's a wrap! Now you know all the best things that make Cusco so special.
Whether you're interested in exploring its Inca ruins or simply taking in the stunning mountain views, Cusco is sure to leave you with lasting memories.
For more travel updates and tips, make sure to follow me on Instagram.
---