/
Last Updated November 12th, 2023
13 Reasons Why Miami Is Worth Visiting
There's something really special about the city of Miami, Florida.
Maybe it's the warm weather and clear blue skies. Or the energy of the city, with its busy streets and lively nightlife. Whatever the reason, Miami is a place that always feels new and exciting.
However, some people seem to think that Miami is only worth visiting for the beaches and the nightlife and end up missing this incredible destination.
In this post, you will read about why the beautiful city of Miami is so worth visiting.
---
Plan your Perfect trip to Miami
🏨 Find the perfect hotel on Booking.com
🎫 If you'd like to go on a tour, check out Viator and Get Your Guide
🎒 Pack a universal travel adapter, your favorite travel camera (I love this one!), and a good portable solar phone charger
Follow me on Instagram for more travel tips
Disclosure: This post may contain affiliate links. Meaning, I get a commission if you purchase through my links, at no cost to you.
How to get to Miami
Getting to Miami is easy, whether you're coming by plane, train, or car.
If you're flying, Miami International Airport is just a short distance from the city center.
Alternatively, you can take the Amtrak train from several major cities in the northeastern United States. And if you're driving, Florida's Turnpike and I-95 offer direct access to Miami.
No matter how you're traveling, getting to Miami is a breeze.
---
Is Miami worth visiting?
Yes, Miami is absolutely worth visiting.
When it comes to deciding whether or not Miami is worth visiting, the answer is a resounding yes!
From world-class shopping and dining to sandy beaches and lively nightlife, This vibrant city has something for everyone.
---
13 Wonderful reasons to visit Miami
Here are, without further ado, the 13 best reasons to visit Miami
Miami is one of the most beautiful cities in the world, with stunning beaches and architecture
Miami is renowned for its eclectic architecture.
From the art deco buildings of South Beach to the towering skyscrapers of Downtown, the city has a wide variety of architectural styles on display. Miami's architecture is a reflection of its diverse population.
The city's Cuban community has significantly impacted the city's architecture, with many Cuban-style buildings dotting the landscape. The influence of Cuban architecture can be seen in the colorful facades and wrought-iron details of many Miami buildings.
In addition to Cuban architecture, Miami is also home to many other architectural styles, including Mediterranean, Art Deco, and Postmodern. As a result, the city is a veritable playground for architecture lovers.
The beaches in Miami are also a thing of beauty, with their white sand and clear blue waters.
There is always something to do in Miami, from partying all night to exploring art galleries and museums
Miami is a city that is always alive with activity.
No matter what time of day or night, there is always something to do in Miami.
The city's nightlife is world-renowned, and there are countless bars and clubs to explore. If you're looking for a more low-key evening, Miami also has a number of art galleries and museums to visit. And, of course, the city's beaches are always a popular spot for visitors.
The weather in Miami is perfect year-round
One of the best things about Miami is its weather.
The city enjoys warm weather all year round, making it a perfect destination for those who love the sun.
The food scene in Miami is amazing, with restaurants serving up everything from Cuban cuisine to sushi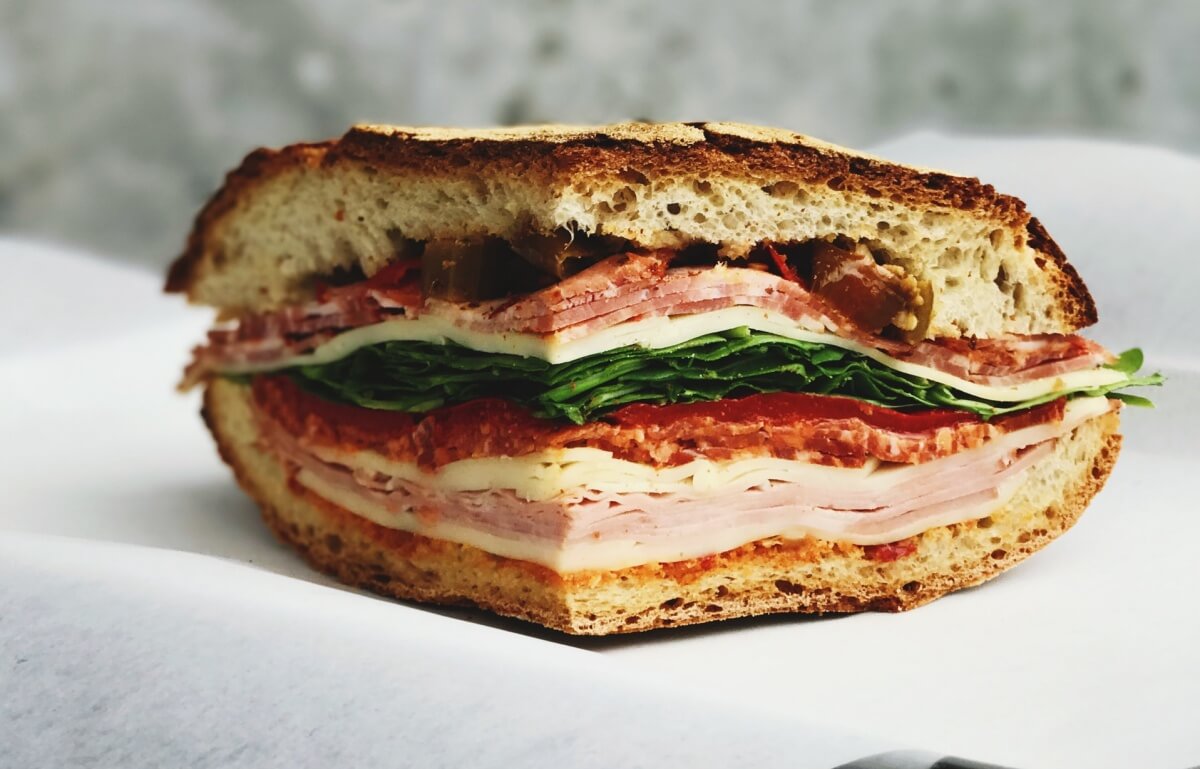 The food in Miami is incredible.
There's such a diverse range of options, from Cuban cuisine to fresh seafood to delicious desserts.
And it's not just the food that's amazing – it's the atmosphere. Dining in Miami is an experience in itself, whether you're enjoying a meal at a five-star restaurant or grabbing a quick bite from a food truck.
No matter what your budget or culinary preferences, you're sure to find something to suit your taste.
Book: Little Havana Food and Walking Tour in Miami
Miami is a great place to buy property
If you're thinking of buying property, Miami is definitely worth considering.
The city is more affordable than other coastal cities, such as New York and Los Angeles.
And, with the city's growing popularity, there is a lot of potential for investment growth. Whether you're looking to buy a vacation home or an investment property, Miami is a great option.
The people in Miami are friendly and welcoming
Miami is a city full of beauty, from the white sand beaches to the stunning art deco architecture. But what makes Miami truly special is its people.
The Viscaya Museum & Gardens will make you feel as though you've been transported to another time
The Viscaya Museum & Gardens is a must-see for anyone visiting Miami.
The museum is housed in a stunning 1920s mansion, and the gardens are full of beautiful flowers and plants.
The museum is open to the public, and there is also an event space that can be rented out for private parties.
Book: Admission to Vizcaya Museum and Gardens with Transportation
The famous Wynwood Walls are a must-see for any art lover
The Wynwood Walls are one of the most popular tourist attractions in Miami.
The walls are covered in graffiti and street art, and they're constantly being updated with new artwork. If you're an art lover, the Wynwood Walls are definitely worth a visit.
Book: Wynwood Graffiti Golf Cart Small-Group Tour
It's a paradise for shopping lovers
If you love to shop, Miami is definitely the place for you.
The city is home to some high-end stores, malls, and outlets like the Dolphin Mall, Bal Harbour Shops, and the Aventura Mall.
And if you're looking for a more unique shopping experience, you can check out the many art galleries and boutiques in the Wynwood Arts District.
You can get a taste of Cuba in Little Havana
Miami is home to a large Cuban population, and this is evident in the city's Little Havana neighborhood.
This vibrant area is full of Cuban restaurants, cafes, and shops.
It's also home to the famous Calle Ocho, which is lined with colorful murals and sculptures.
It is so close to key west and the Florida Keys
The stunning Florida Keys are just a short drive from Miami.
Key West is the most popular destination, and it's easy to see why. The island is full of restaurants, bars, and shops, and there's always something to do. And if you want to escape the crowds, you can take a drive down US 1 to explore the other islands in the Keys.
Book: Key West Day Trip from Miami with Activities
The Everglades National Park is a must-see for any nature lover
The Everglades National Park is one of Florida's most popular tourist attractions.
The park is home to a diverse range of wildlife, including alligators, crocodiles, and birds. You can take a boat tour through the park, go on a safari, or hike through the many trails.
Book: Everglades Airboat with or without transportation
It's the perfect place to enjoy a day on a boat
Boating is a great way to enjoy the Miami weather and scenery.
You can go fishing, sightseeing, or just enjoy the ride. If you're new to boating, there are plenty of places to rent boats and get lessons, or you can also go on a tour.
Miami is also home to some of the best marinas in the world, so you can dock your boat and enjoy all the city has to offer. Whether you're a local or a visitor, boating is a great way to experience Miami.
---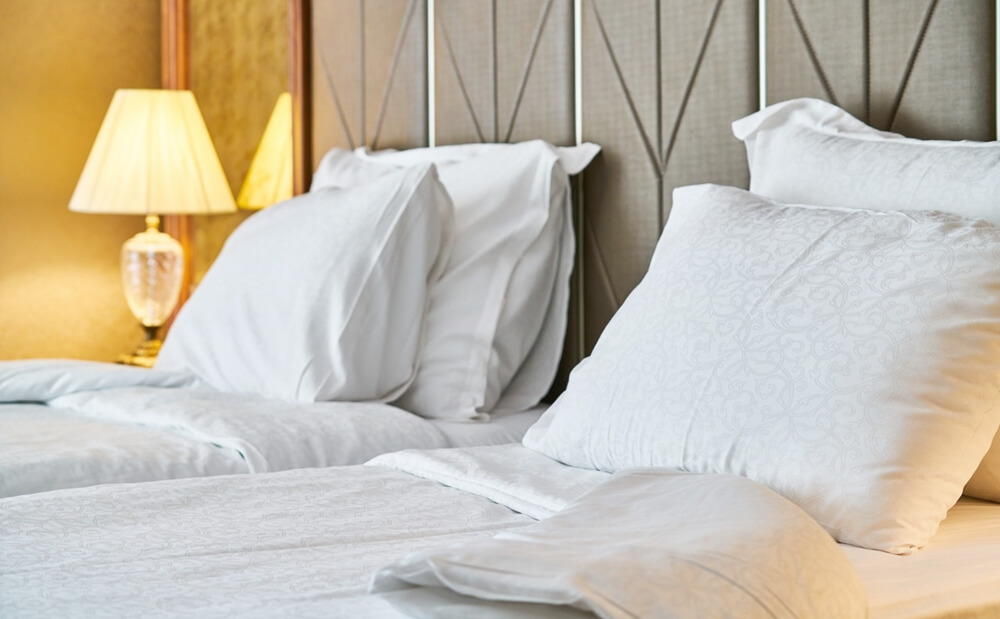 Finding a place to stay in Miami
Miami is a big city, with many good neighborhoods and hostels to stay in.
These are some of my favorite areas to stay in town:
South Beach
this Miami neighborhood is known for its Art Deco architecture, trendy restaurants and bars, and beautiful beaches
Best hotels in South Miami Beach: Lennox Miami Beach, Loews Miami Beach Hotel, and Hotel Victor South Beach.
Wynwood
artsy and eclectic, Wynwood is home to galleries, studios, trendy restaurants and bars, and murals by some of the world's best street artists
Best hotels in Wynwood: Hyde Suites Midtown Miami and Hampton Inn & Suites Miami Wynwood Design District
Brickell
his upscale neighborhood is perfect for those looking for luxury hotels, high-end shopping and dining, and nightlife
Best hotels in Brickell: EAST Miami, Fortune House Hotel, and Hyatt Centric Brickell Miami
Coconut Grove
his charming historic district features bungalows, lush vegetation, waterfront views, and a lively nightlife scene
Best hotels in Coconut Grove: iCoconutGrove Luxurious Vacation Rentals, Mr. C Miami, and The Ritz-Carlton Coconut Grove
---
Best time to travel to Miami
The best time to visit Miami is from December to April when the weather is warm and sunny.
However, remember that this is also the busiest time of year, so hotels and flights will be more expensive. If you're looking to save money, travel during the summer months (May to November), when temperatures are still warm, but there are fewer tourists.
---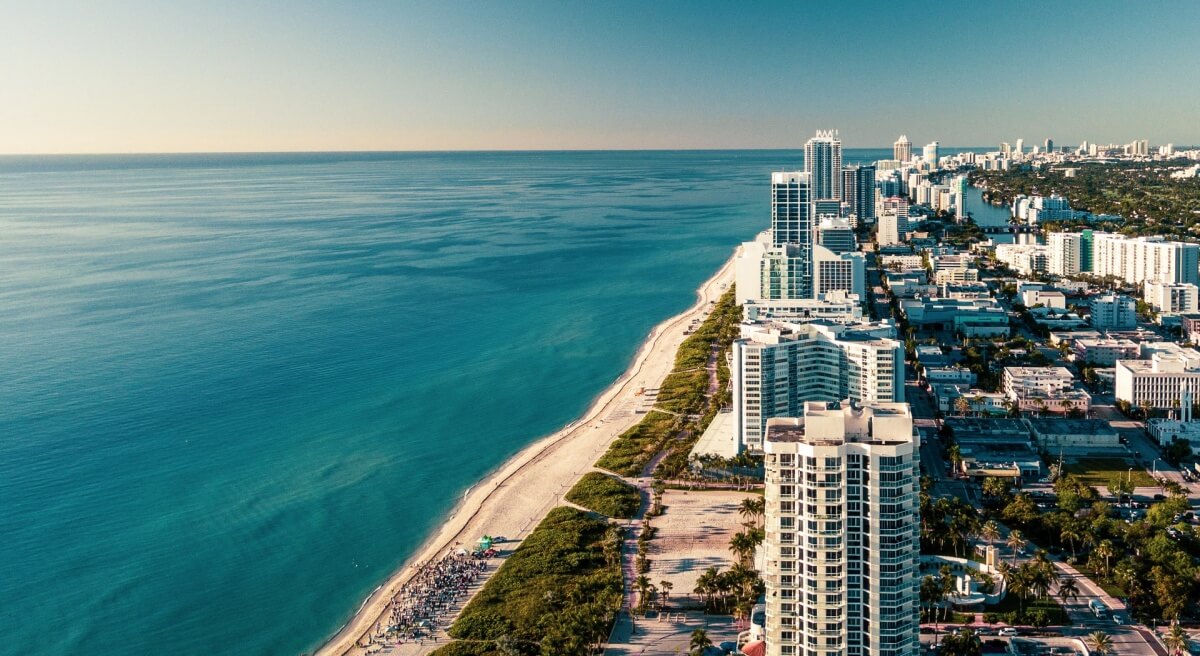 How to get around Miami
The best way to get around Miami is by car.
However, traffic can be heavy, so it's important to plan your routes in advance. If you're staying in one of the neighborhoods mentioned above, you may not need a car at all, as many of them are within walking distance of attractions, restaurants, and shops.
You can also use the Metrorail (Miami's light rail system) to get around or take advantage of the city's extensive bus network.
---
What to pack for a trip to Miami
When packing for a trip to Miami, remember that the weather is warm year-round.
Be sure to pack light clothing, sunscreen, hats, and sunglasses. If you're planning on spending time at the beach, don't forget to pack your swimsuit!
It would help if you also packed comfortable shoes, as you'll do a lot of walking while exploring the city.
---
Best tours to take on your trip
Going on a tour is a great way to learn about Miami's history, culture, and attractions.
There are many different types of tours available, but these are some of the most popular:
Speedboat Sightseeing Tour of Miami
Cruise the Miami coastline 'Miami Vice-style' on this speedboat cruise.
Settle in to your plush seat as your expert captain pilots the speedboat down the sandy shoreline, where you can view Fisher Island and Star Island's collection of multi-millionaire and celebrity homes.
Buzz by Miami Beach, where the locals strut their stuff in the sun, and you can snap photos of the Art Deco mansions lining South Beach.
Miami Combo Tour: City Sightseeing, Biscayne Bay Cruise, and Everglades Airboat Ride
Escape to the wilderness of the Florida Everglades and see Miami by bus and boat on this guided, full-day city sightseeing adventure.
This exciting full-day combo package includes a coach tour around downtown Miami and beyond, plus a cruise on the crystal clear waters of Biscayne Bay.
See the sun-splashed Miami skyline, Miami Beach, and much more. Then enjoy a narrated airboat ride through the unique ecosystem of the Florida Everglades.
Take in the scenery and look for Florida's abundant wildlife, especially alligators.
Key West Day Trip from Miami with Activities
Getting to Key West from Miami on your own can be such a hassle, but this nearby city has so much to offer.
Don't miss out—this day trip includes round-trip transport from your hotel, so you can enjoy a stress-free ride without worrying about navigating a new area.
Plus, you'll have plenty of free time to plan solo explorations, and multiple upgrade options are available for add-on activities.
Little Havana Food and Walking Tour in Miami
Experience the sights and sounds of Miami's vibrant Little Havana neighborhood on this guided walking food tour.
Explore this lively Cuban district and learn about its fascinating history and culture, with stops at some of the best family-owned and operated Cuban restaurants in the area.
Sample the local cuisine, like guava pastries, chicken plantain cups, and flan ice cream, to name just a few of the delicacies offered along the way.
Also, meet some local artists, watch skilled Cuban cigar rollers and listen to traditional Cuban music.
Everglades Airboat, with or without transportation
Capture the wild spirit of the Florida Everglades with this excursion from Miami.
Zoom over the 'River of Grass' on an open-air, flat-bottomed vessel while your guide talks about the complex swamp ecosystem. Wander the farm's jungle trails and see gators in their natural habitat.
Wynwood Cycle Party Bar Crawl
Ride through the streets of Miami's art district en route to three of its best bars on this party bike bar crawl in Wynwood.
Enjoy along with your small group of 15 people or fewer, and get to know the neighborhood better as you go along.
Your tour guide will let you know when you pass by neighborhood attractions and murals and ensure you have a fun and safe night out on the town.
---
Fun facts about Miami
-Miami is the only major city in the contiguous United States located on a natural barrier reef.
Miami is home to the world's most extensive collection of Art Deco architecture.
Miami has more than 800 parks and gardens.
Miami is known as the "Cruise Capital of the World" because it is home to more cruise ships than any other city.
Miami Beach is actually man-made – it was created in 1912 by dredging sand from the bottom of Biscayne Bay.
---
Miami travel tips
Miami is a vibrant city with a lot to offer visitors. Here are a few tips to help you make the most of your trip:
Start by exploring the Art Deco Historic District in South Beach. This area is full of beautiful architecture and funky shops.
Head over to Little Havana for a taste of Cuban culture. Here you can find some great Cuban food and browse the local markets.
Take a walk or bike ride through Vizcaya Park for a dose of nature. This park is full of flowers, trees, and other greenery.
Don't miss out on the chance to swim in the Atlantic Ocean. Miami's beaches are world-famous for their soft sand and clear water.
---
Wrap-up: Is Miami worth visiting?
So there you have it – 13 reasons why Miami is worth visiting. Personally, I really love this city and can't wait to go back!
For more travel tips and updates, make sure to follow me on Instagram.
---