/
Last Updated November 12th, 2023
15 Wonderful Things To Do in Miraflores, Peru
Planning a trip to Lima? Then chances are you are going to be staying in the friendly neighborhood of Miraflores.
---
Miraflores is one of the most beautiful places in Lima and is where most tourists stay in the city. It is full of charm and character.
Think streets lined with cafes, bars, restaurants, and shops… It's also known for its great food, amazing views, and friendly people.
Whether you're interested in learning about history, culture, or nature, there is something for everyone. So please sit back, relax and enjoy our guide on what not to miss while visiting this classy district of Lima.
In this guide, we have compiled a list of all the must-see attractions and activities in Miraflores.
---
Plan your Perfect trip to Peru
🏨 Find the perfect hotel on Booking.com
🎫 If you'd like to go on a fun tour, check out the best tours to take in Peru
🎒 Pack a universal travel adapter, your favorite travel camera (We love this one!), and a good portable solar phone charger
Follow me on Instagram for more travel tips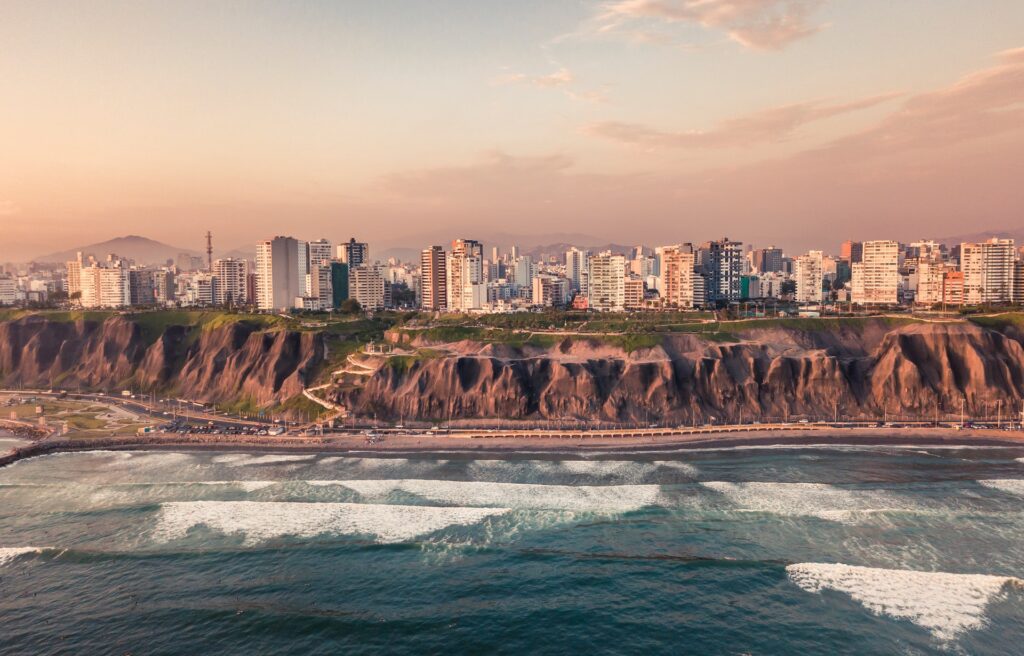 Disclosure: Some links on this page are affiliate links. That means that at no extra cost to you, I earn a small commission if you book through these links, and that helps me keep this blog running. Enjoy!
About Miraflores, Peru
Miraflores Lima, Peru, is a district of the capital city of Lima that offers some of the best attractions and landscapes in the area.
It is home to more than 85,065 inhabitants and was established as a district on January 2, 1857. For visitors, Miraflores feels like an oasis in the middle of the chaos of Lima, so on any trip to the city, I totally recommend staying here.
From spectacular ocean views to seaside parks with modern sculptures, from quaint sidewalk cafes with traditional treats to upscale fine dining restaurants with amazing cuisine, there is no shortage of things to do in Miraflores, but what really draws so many tourists to it is how safe the neighborhood is.
---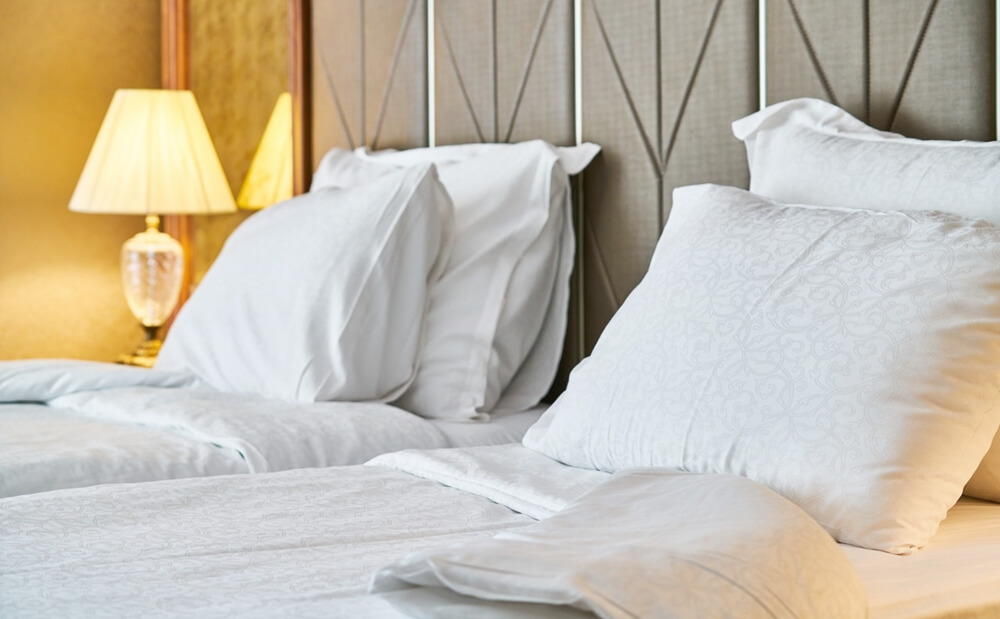 Where to stay in Miraflores
Miraflores has a great variety of upscale, beautiful boutique hotels.
Personally, I stayed at Ayenda El Patio Miraflores and had a great experience.
Very affordable, I found the rooms in Ayenda El Patio very comfy and clean. Also, the breakfast was delicious, and the staff was very friendly and helpful.
Here are other good options for hotels in Lima:
Budget | Hotel Britania Crystal Collection
This hotel offers amazing quality for a super fair price. Everybody that has stayed there says the breakfast is excellent, and the rooms are super comfy.
Also, they have an amazing indoor pool for visitors to enjoy.
Mid-range | Aloft Lima Miraflores, a Marriott Hotel
The hotel Aloft Lima Miraflores was 'Designed for citizens of the world that likes open spaces, are sociable and for who possibilities are created by travels.' and combines music, design, and technology to provide a unique experience.
The rooms at this hotel are modern, spacious, and have great views. A pool and an on-site bar and restaurant are also available.
Luxury | Miraflores Park, A Belmond Hotel
This fabulous hotel has a panoramic view of the sea, Diamond lever service, incredible rooms, and amenities such as a spa, a gym, a bar, and more.
---
How much time to spend in Lima
If this is your first trip to Peru, you might be wondering how much time is really necessary for Lima.
Well, it all depends on how many days you have in the country. If you have less than two weeks, then staying only for one day or even skipping the city is understandable.
If you have a little more time, my advice is that you spend two of these days exploring the many things to do in Miraflores and Lima before heading to your next destination.
More than 3 days in Lima, in my opinion, is too much since there are just so many other fantastic things to do in Peru.
---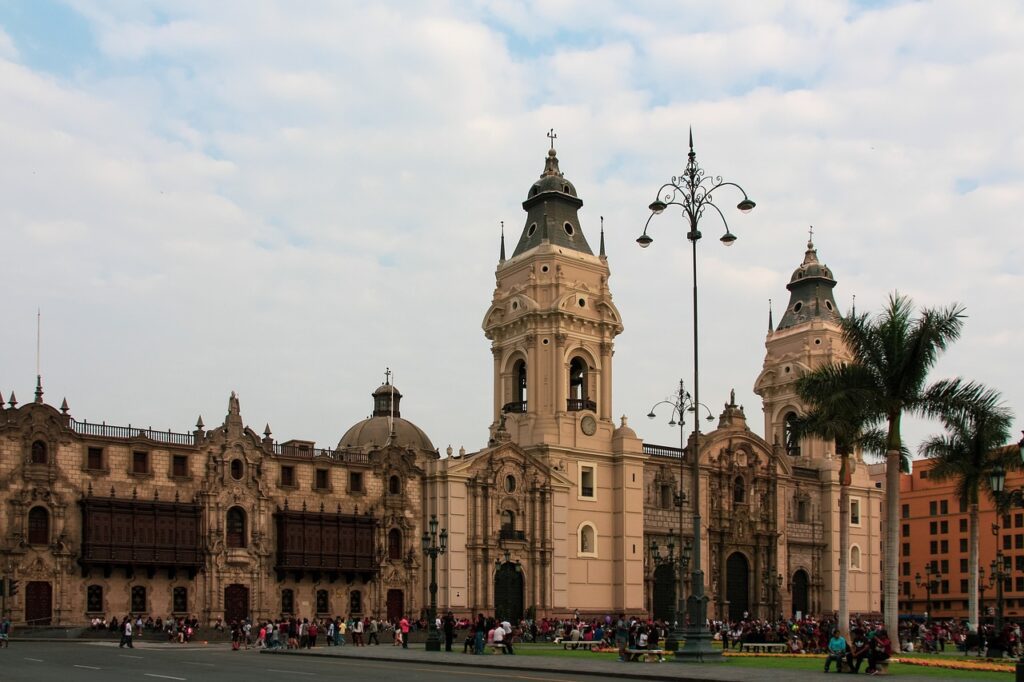 The best things to do in Miraflores, Lima's Upscale neighborhood
Here are, without further ado, the best activities and things to do in Miraflores.
Most of these attractions are within walking distance to the other, so now is the time to grab a pen and start writing down everything you want to put on your itinerary!
1) See some art at Parque del Amor (Park of Love)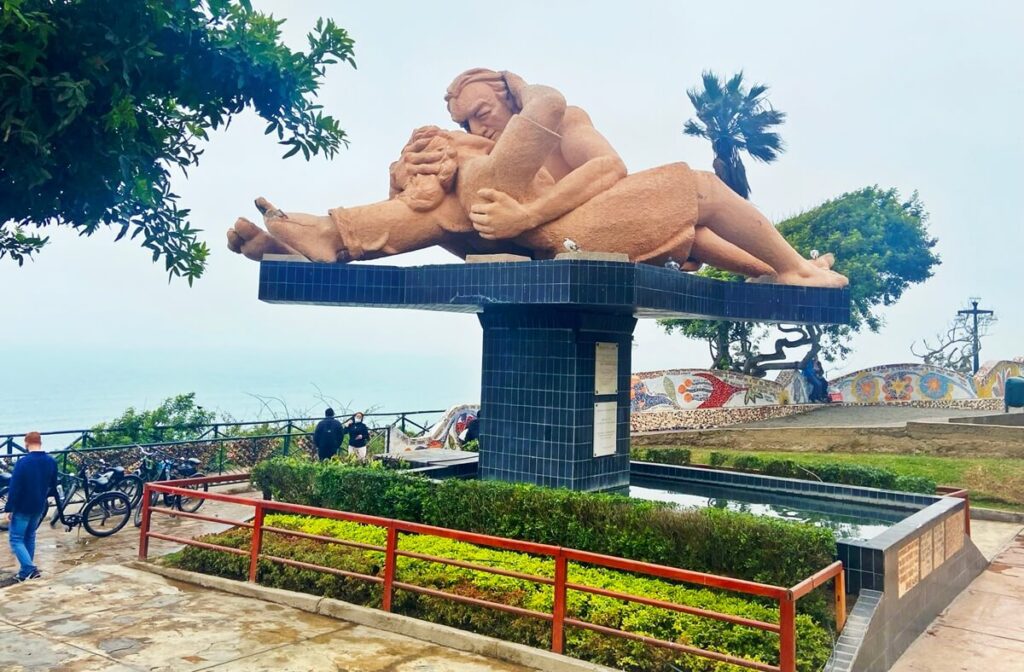 For those looking for a romantic activity while visiting Lima, look no further than the Park of Love (Parque del Amor).
Located on cliffs overlooking the Pacific Ocean and offering panoramic views, the Park of Love is a popular place to bring a date and admire this breathtaking coastal landscape.
Within the park, you will find numerous sculptures that locals and visitors alike enjoy taking photos with.
Also, in the back part of the park, there is a fence where lovers can hang a lock to symbolize their love. So sweet!
2) Stroll around Parque Kennedy
Located in Miraflores and within walking distance of the malecón, Kennedy Park is an enjoyable park, although not very large.
This is a hot spot for locals and tourists alike with numerous fountains and areas to hang out in. It is a good place to sit down, have some ice cream, or just try to find and pet all the adorable cats that live in the park (Kennedy Park is home to several stray cats!).
3) Shop at Larcomar
Larcomar is a fancy popular shopping mall with several big-name shops and restaurants below the cliff overlooking the Pacific Ocean. Larcomar is one of my favorite places to shop and dine while visiting Lima.
There, you will find high-end stores such as Calvin Klein, Tommy Hilfiger, and the North Face. Oh, and the best part is that the views from here are nothing short of spectacular.
4) Try Ceviche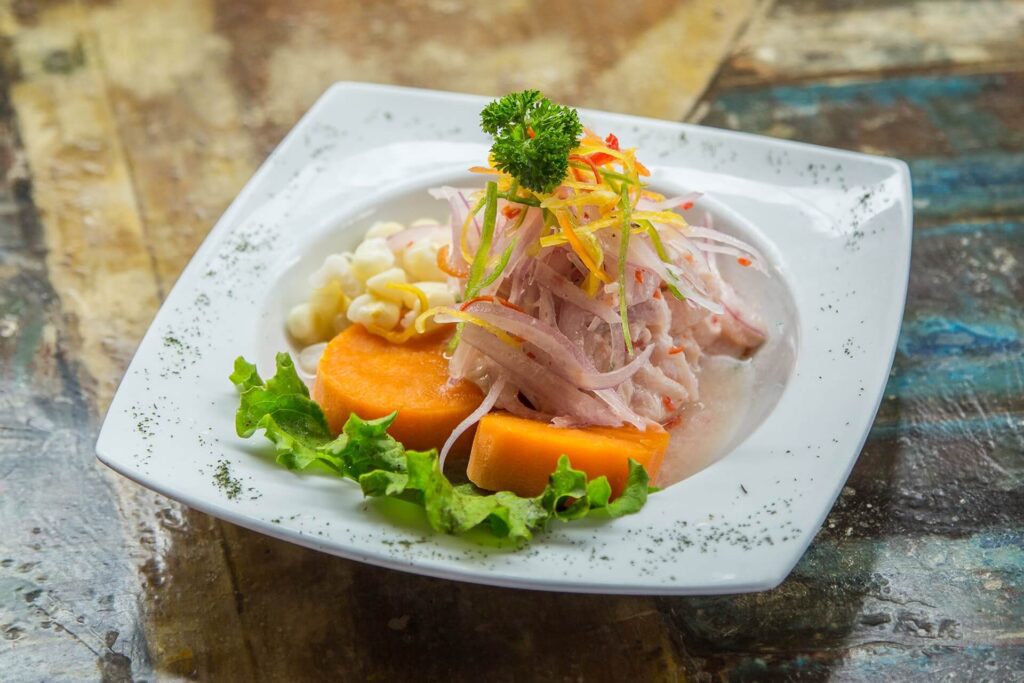 Since Lima is a coastal city with an abundance of seafood available from the nearby ocean, Miraflores is a great place to try the popular Peruvian dish ceviche.
Ceviche is a seafood dish that originates from Peru, which has the consistency of a soup. The dish consists of fresh raw fish cured in citrus juices or vinegar. It's typically dressed with onions, peppers, tomatoes, and cilantro.
In addition to seafood ceviche, there are also several local restaurants that make vegetarian and non-seafood versions of this tasty treat.
5) Malecón de Miraflores
The Miraflores malecón is a 6 mile long elevated walkway situated above the dramatic cliffs overlooking the stunning Pacific Ocean.
With numerous scenic ocean views, a breezy ocean breeze, and plenty of green space to go around, this is one of my favorite places to come and stroll along while visiting Lima.
Also, it is a fabulous place for pictures since the aerial view of the highway next to the ocean is quite gorgeous.
In addition to being located adjacent to many of the attractions in Miraflores, Peru, there are also several restaurants, bars, and public restrooms along the Malecón.
6) Go on a walking tour of the neighborhood
One of the best ways to get to know a city is by going on a walking tour.
Not only will you have an expert guide that knows its way around the neighborhood, but you will also be able to see many of the popular attractions within a short amount of time.
Get acquainted with the rich regal history of Lima on an educational sightseeing tour of the Peruvian capital, delve into the ambient tangle of Lima's historical center; gaze at the fabulous façade of the Presidential Palace; descend to the eerie catacombs of San Francisco Monastery, and admire the ancient Dominicans Tower.
This is a great opportunity to ask questions and learn about local customs and culture from your tour guide!
7) Catch some waves at Waikiki beach
If you love surfing, then you absolutely cannot miss surfing at Waikiki Beach in Lima.
This beach is located right under the Malecón de Miraflores and has become increasingly popular with surfers.
For those that do not surf, beware: the sand at Waikiki Beach is more on the rocky side, so it isn't very pleasant to walk in.
8) Eat at Lobo del Mar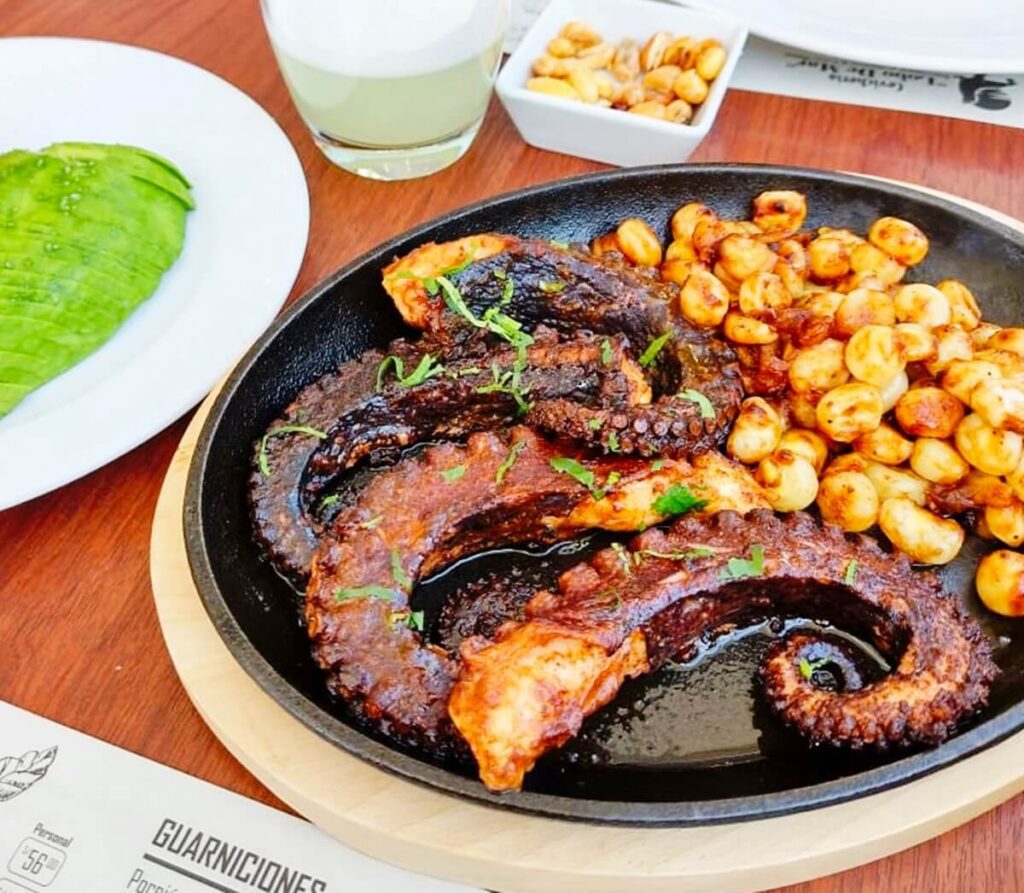 You guys, I had the MOST AMAZING grilled octopus in Miraflores in a small cevicheria called Lobo del Mar.
The octopus came with avocado, Peruvian corn, and fries. I know it sounds simple, but it was one of the best meals I have ever had! It was honestly so surprising that I just had to mention it.
9) Paragliding over the ocean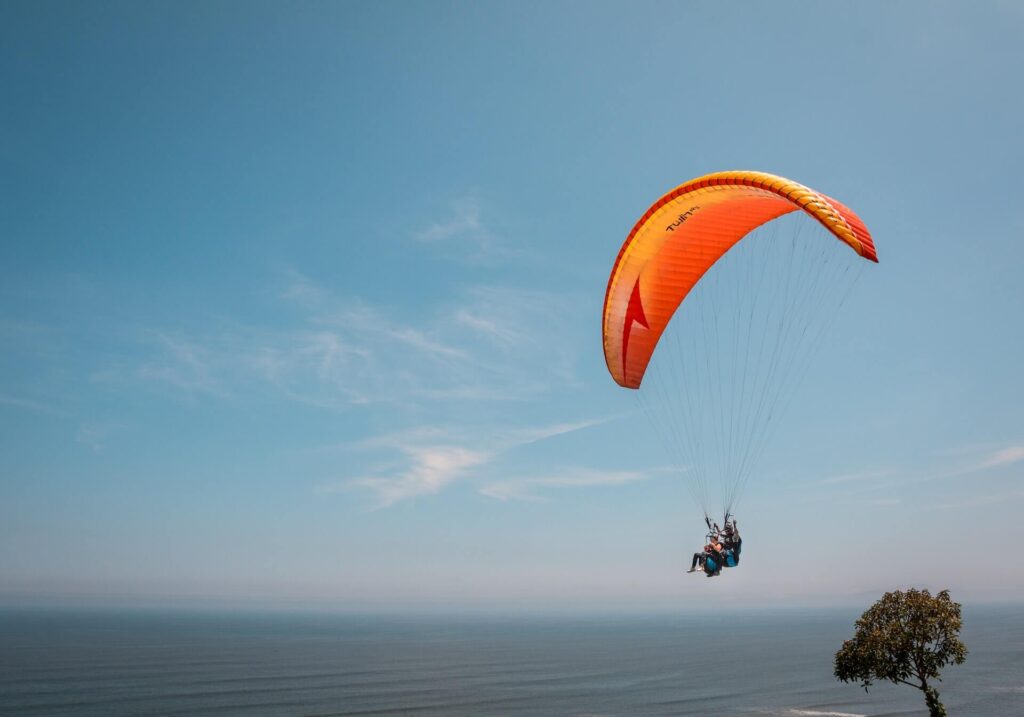 Paragliding near 500 feet above sea level in the Miraflores cliffs is an experience you will never forget1
Miraflores is a prime paragliding destination. This activity gives you the opportunity to admire Lima's mix of ocean, tall buildings, and cliffs from above and enjoy a birds-eye view of the coastline.
10) Go on an incredible food tour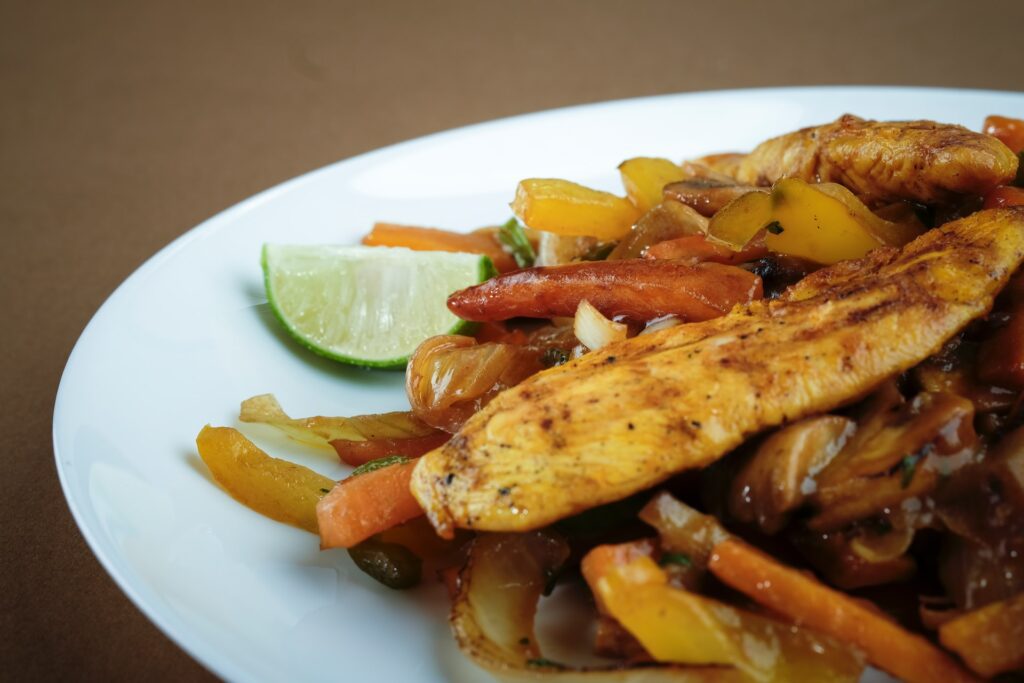 Miraflores is known for having some of the best food in all of Lima, and there is no better way of discovering Lima's best side than by going on a guided evening food tour of the city.
Dress up for cocktails at a trendy beachfront bar, enjoy gourmet dining at a restaurant inside a 2,500-year-old archaeological complex, and finish with a walking tour of the bohemian Barranco district en route to dessert.
11) Visit Huaca Pucllana, an ancient pyramid in Lima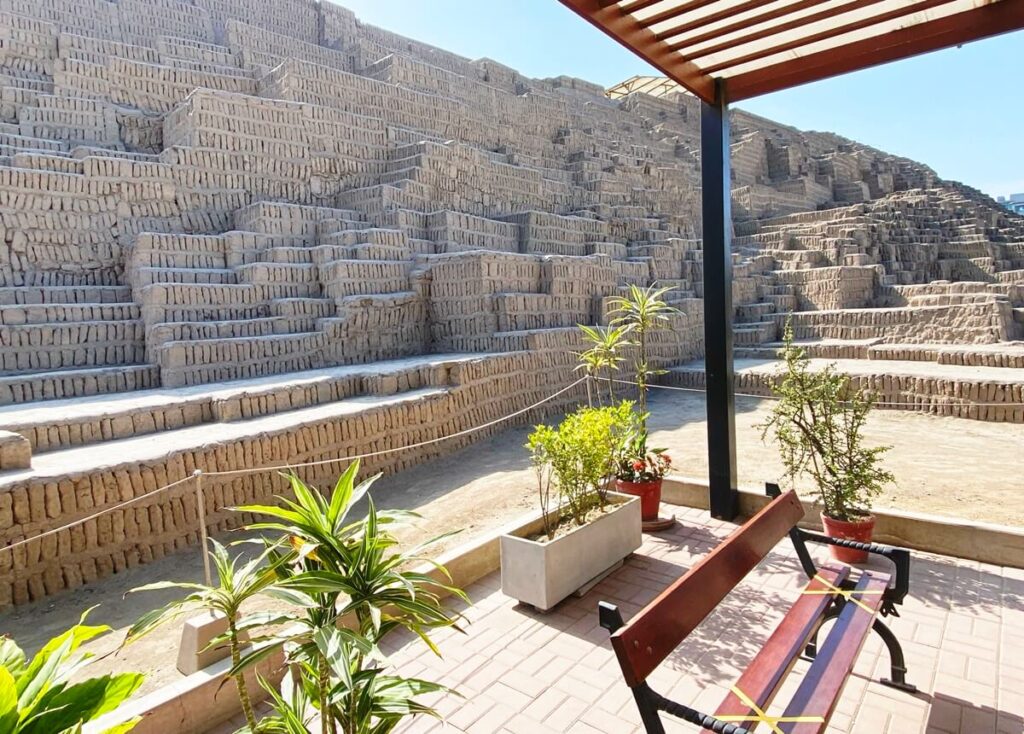 Huaca Pucllana was for sure the highlight of my trip to Lima. The structure of this ancient pyramid is so impressive – it's so stunning to think that it was built more than 1500 years ago!
If you visit during lunch hours, make sure to stop by the Huaca Pucllana Restaurant after visiting the pyramids. They have the best lomo saltado ever!
Read: A guide to visiting the Huaca Pucllana pyramid in Peru
12) Visit a museum
Miraflores has a good array of museums to visit, such as the ChocoMuseum (where you can make your own chocolate!), to the AMANO Museu Textil Precolombino, which specializes in textile art.
13) Eat at Maido, one of the best restaurants in the world
Peruvian gastronomy is incredible, so it's no surprise that Lima is home to one of the 50 best restaurants in the world.
If you can afford the splurge, dinner at Maido is an experience you will always remember!
14) Try pisco sour
Have a free night in Miraflores? Then it's time to head to one of the local bars for your first glass of Pisco Sour, Peru's most traditional drink.
Pisco sour is a cocktail made with pisco, ground sugar, lemon juice, egg white, and bitters.
To learn more about this drink, you can also take a Pisco tour.
15) Shop at the Indian Market
Lima's Centro Artesanal de Miraflores is a popular place to shop for unique souvenirs such as alpaca sweaters, silver, and leather goods.
Not only that, but it's also the perfect way to get a glimpse into the lives of local Peruvians! Just remember to negotiate before buying anything; you will probably get a much better price.
---
Quick travel guide for exploring Miraflores
Now that we have covered all the best things to do in Miraflores, here is a quick, straight-to-the-point travel guide with valuable information you need to know before visiting Lima and Miraflores.
Is Miraflores safe safe for tourists?
Lima is, generally speaking, not one of the safest cities in the world. However, the neighborhood of Miraflores is, in fact, very safe!
The area is busy, and there are many people around during the daytime and even at night.
Also, I noticed police officers on almost every street in Miraflores.
Nevertheless, as with any other city, it is recommended to stay vigilant at all times. Make sure not to carry unnecessary valuables or keep your passport on you when possible.
---
How to get around Miraflores
Miraflores is a beautiful and perfectly walkable area.
To get around the neighborhood, you can walk, Uber, or even rent a bike in the Malecón to take in all the ocean views Lima has to offer.
When leaving Miraflores, you will be good to go by calling a reliable taxi (ask for recommendations at your hotel!) or an Uber.
---
What to pack for Lima, Peru
If you are visiting Lima in the summer months, keep in mind that it will be hot.
For this reason, I would recommend packing lightweight clothing but make sure to bring a sweater for evening time since the temperature typically drops quite low.
On the other hand, if you visit Lima in Winter or Spring, pants, sweaters, and boots will be enough to keep you warm.
Other than that, remember to take a good camera, sunscreen and maybe consider getting an anti-theft backpack or purse.
---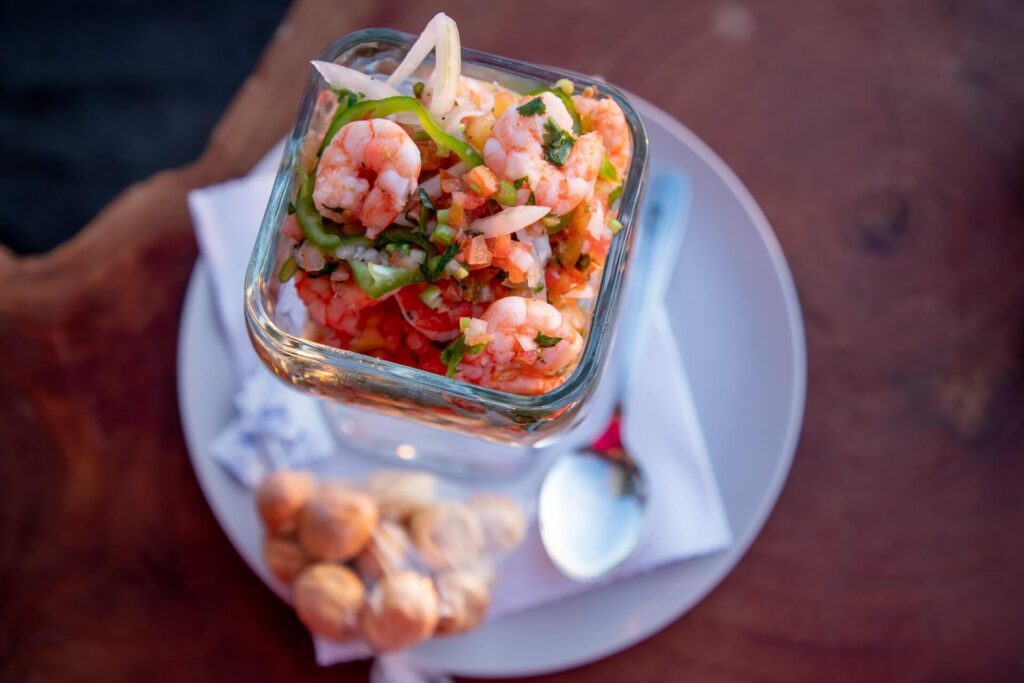 Best places to eat in Miraflores
Miraflores is a paradise for foodies! There are all kinds of delicious restaurants to enjoy, from Peruvian cuisine to Italian and Asian food.
The best part about the food in Peru is that most of it is made with local ingredients like fish, alpaca, potato, and corn – Believe it or not, Peru has more than 55 varieties of corn!
Here are some recommendations for places to eat in Miraflores:
Maido
The previously mentioned Maido is widely considered one of the top restaurants in the world.
The cuisine there is Nikkei, which is a combination of the best Japanese and Peruvian flavors.
Although pricey, dining at Maido is well worth the expense if you enjoy trying top-of-the-notch restaurants.
Restaurante Central
Another great option!
Central is ranked at number two of the 50 best restaurants in Latin America. Ran by head chef Virgilio Martinez, this restaurant is known for using fresh ingredients from all over the country.
La Mar Cevicheria
Looking for one of the top ceviches in Lima? Then head to the traditional La Mar Cevicheria restaurant.
This restaurant is known for its fresh ceviche, delicious seafood dishes, and for being run by international superstar Gastón Acurio (Astrid & Gastón).
Affordable places to eat in Miraflores
A great thing about Peru is that even the most simple restaurants offer incredible food. If you are looking to save some money but still try traditional Peruvian food, these are some great options:
El Pan De La Chola – homemade bakery and coffee
Don Cevichero at Surquillo Market
El Jardín de Jazmin – Vegan
La Lucha – traditional Peruvian sandwiches
Beso Frances Creperia – amazing and affordable crepes!
---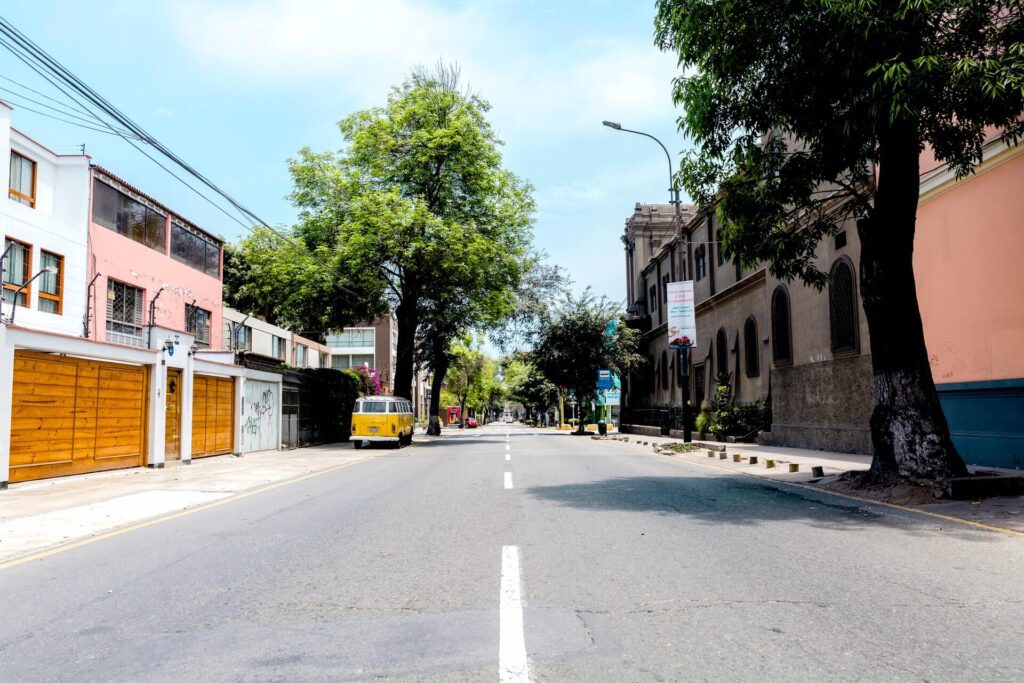 Best time to visit Lima
The best time to visit Miraflores is during the dry season, from April through October
During this time of year, you will be able to do all of the things on our list without being limited by poor weather conditions or concerns about rain ruining your plans.
However, if you are traveling to Lima in August or September, keep in mind that these months can be quite hot as well as humid. In addition, as a result of increased tourism during those months, prices may be higher at this time of year.
In particular, April and May have been reported as great times for visiting Lima due to the temperate weather and the lower number of tourists.
---
Lima travel tips
A taxi from the airport to Miraflores will cost you around 60 PEN. More than that is just not okay!
If you want to take pictures at the Malecón, wait until the afternoon. Most mornings in Lima are very cloudy.
When buying souvenirs, always negotiate for a better price!
If possible, don't use your cellphone on the street. Try going inside a store or pharmacy if you need to see something on it.
The traffic is not for the faint of heart in Lima. When going to the airport, plan to leave at least one hour earlier than you normally would.
---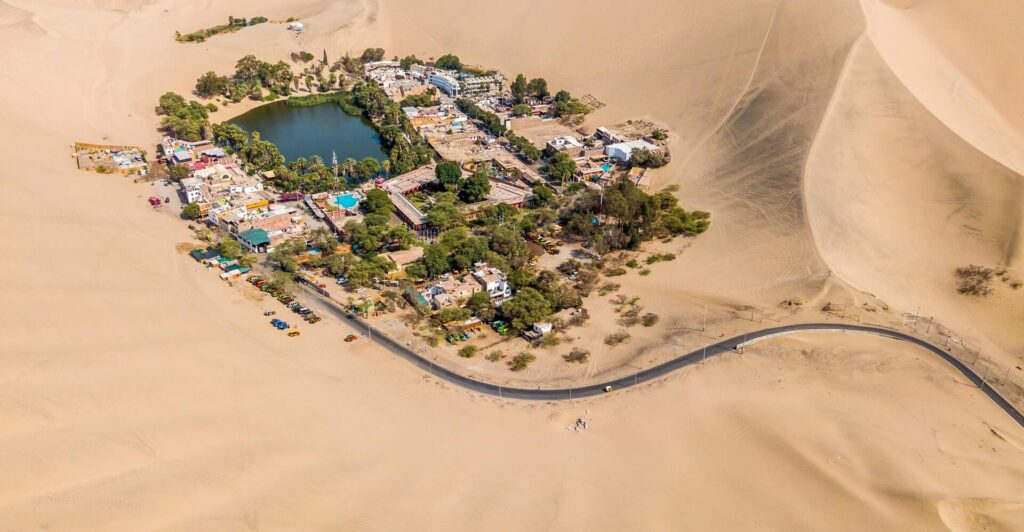 Cool day trips from Lima
Do you have some free days to spare in Lima? That's awesome!
You can make the best out of it by going on a day trip to places near the city. A day trip is always an incredible way to better get to know a country's culture, traditions, and history.
If you have time, consider exploring the following destinations from Lima:
Paracas and Huacachina from Lima with Ballestas Islands and Sand Boarding
Don't let limited time in Lima stop you from visiting Huacachina and Paracas.
See the desert oasis and natural hotspots on a full-day tour, ideal for travelers short on time. After traveling to Paracas, you'll embark on a boat tour of the Ballestas Islands, regularly compared to the Galapagos Islands, to see colonies of sea lions and seals.
Then, explore the Huacachina desert in a dune buggy and go sandboarding.
Amazing Nazca Lines from Lima
A flight over the Nazca lines is an experience everyone must do.
Considered world heritage by UNESCO. Come with us to discover the mysterious and enigmatic figures that an old pre-Inca civilization made in the south of Lima 1500 years ago.
The flight (from Nazca City) gives a feeling about their diversity and spread over the land. Moreover, you have a beautiful view of the landscape around you. 
Visit the Sea Lions in Palomino Islands
Calling all nature lovers, this tour allows you to swim alongside wild sea lions in their natural environment.
Departing Lima, travel by boat to the Guanera Islands (Islas Guaneras), home to Humboldt penguins, guano birds, and sea lions.
Plunge into the water to enjoy a supervised swim with the marine mammals before admiring rock formations and other wildlife on your return journey.
Marcahuasi Experience in Lima
Visitors often overlook the Marcahuasi stone forest, but this mystical site shouldn't be missed by anyone with interest in nature or history—and this private guided tour will show you why.
Discover monolithic stone forms, unobstructed vista points, and tucked-away attractions far from any crowds as you explore off the beaten path and delve into Peruvian lore.
---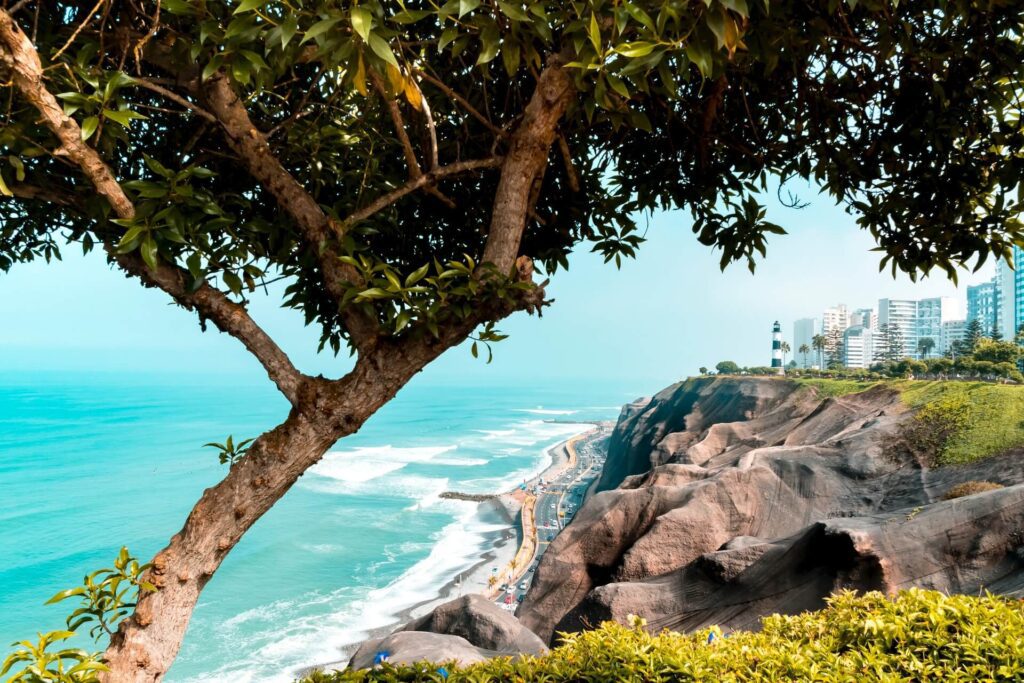 Wrap-up: The best things to do in Miraflores, Lima
That's a wrap! Now you know all the best things to do in Miraflores.
I personally loved staying in this neighborhood, and I am sure you will too! It is a great place to explore all the best things that a cosmopolitan city such as Lima offers while remaining safe and close to all of the city's main attractions.
You can find all my other posts about Peru here. For more travel content, make sure to follow me on Instagram.
---