/
35 Incredible Things to Do in Cusco, Peru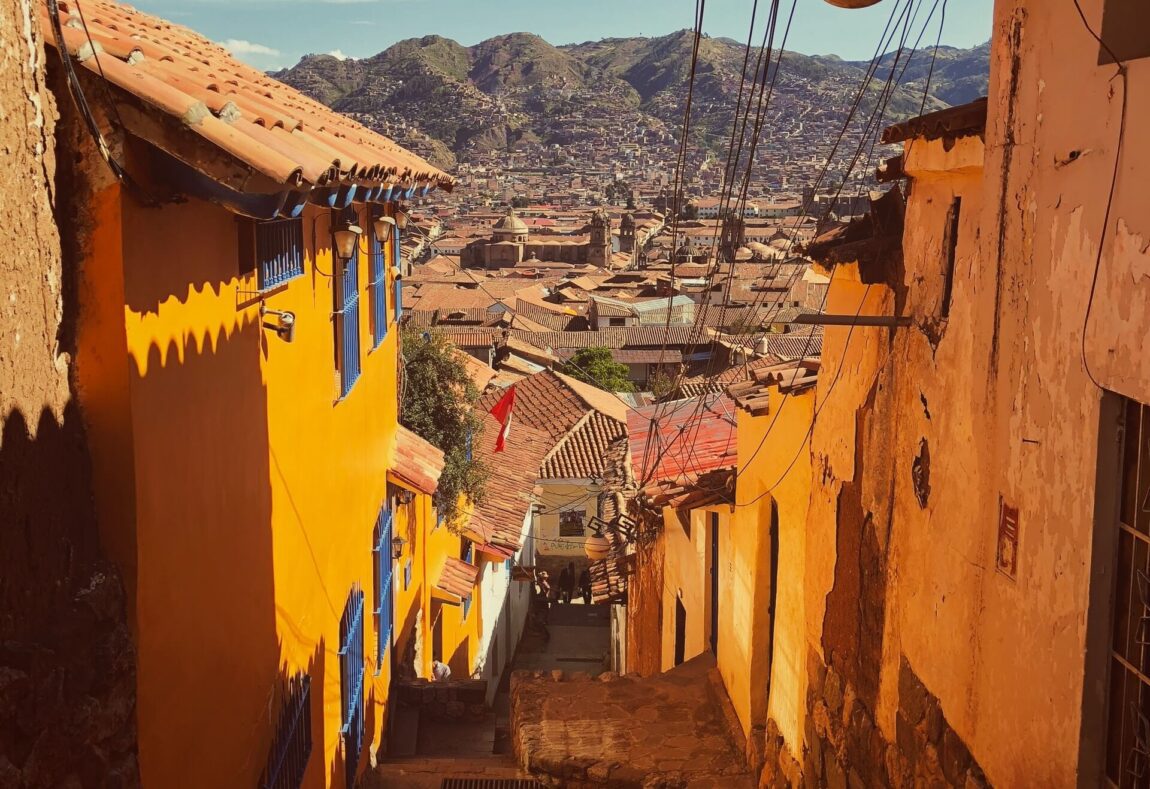 Cusco is for sure one of my favorite places in the world.
I had the opportunity to go there twice and fell more in love with the city each time.
Besides being the base to visit Machu Picchu, Cusco has everything from archeological sites and museums to breathtaking views and delicious food. It's packed with things to do and see friendly locals and has a vibrant nightlife.
Also, it's a great place to learn Spanish and to start exploring South America.
In this guide, you will find all the best things to do in Cusco, Peru.
---
Plan the perfect trip to Cusco:
Find the perfect hotel on Booking.com
If you'd like to go on a tour, check out the best tours to take in Cusco
💵 Want to travel for free? Discover 16 ways to do it in this e-book
🎒 Pack a universal travel adapter, your favorite travel camera (I love this one!), and a good portable solar phone charger
Follow me on Instagram for more travel tips
Disclosure: Some links on this page are affiliate links. That means that at no extra cost to you, I earn a small commission if you book through these links, and that helps me keep this blog running. Enjoy!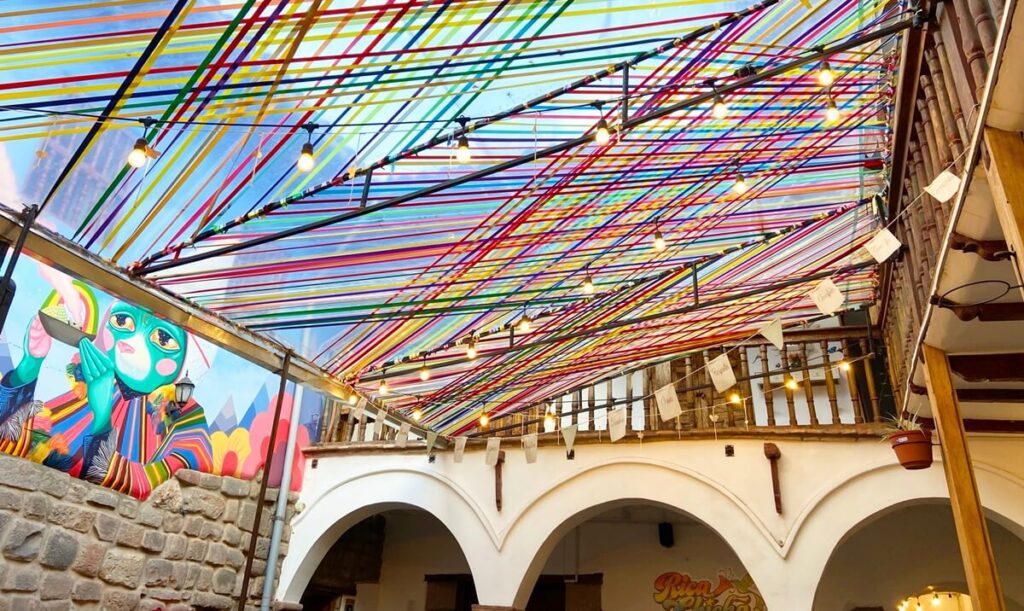 About Cusco
Cusco is a city with a lot of rich history and cultural significance. It's located in the south-eastern part of Peru, with about 430,000 residents, and situated at an altitude of 3.400 meters above sea level.
It is popularly known as the cultural capital of Peru as it is one of Peru's most popular tourist destinations, drawing visitors from all around the world to its ancient Inca ruins and colonial architecture.
One of the many reasons why tourists visit Cusco is to explore Machu Picchu, one of the New 7 Wonders of The World. Cusco is home to other well-known tourist attractions and also the starting point for several incredible day trips.
---
The best things to do in Cusco, Peru
Here are, without further ado, the best things to do in Cusco.
There are many to choose from, from tourist attractions to outdoor activities and restaurants when planning your trip.
1- Explore de Plaza de Armas
The main square in Cusco is Plaza de Armas, where you'll find several historical buildings open to the public.
There are beautiful churches, museums, restaurants, bars, and many cute shops. This is also a great place to sit down on a bench and just do some people watching to take the city's special atmosphere in.
2- Take pictures at Morada de Los Dioses
Morada de Los Dioses, also known as Apukunaq Tianan del Cusco, is a new attraction near Cusco which honors the Peruvian Gods.
Here, you will find several enormous stone sculptures representing different gods and making for incredible photo ops.
These statues are nearly 8 meters high each and were carved by Michel de Titan Monteagudo Mejía.
You can take the bus, a taxi, or even a group tour with a travel agency to get here. I took the taxi, and it was a good experience.
3- See art at Museo de Arte Precolombino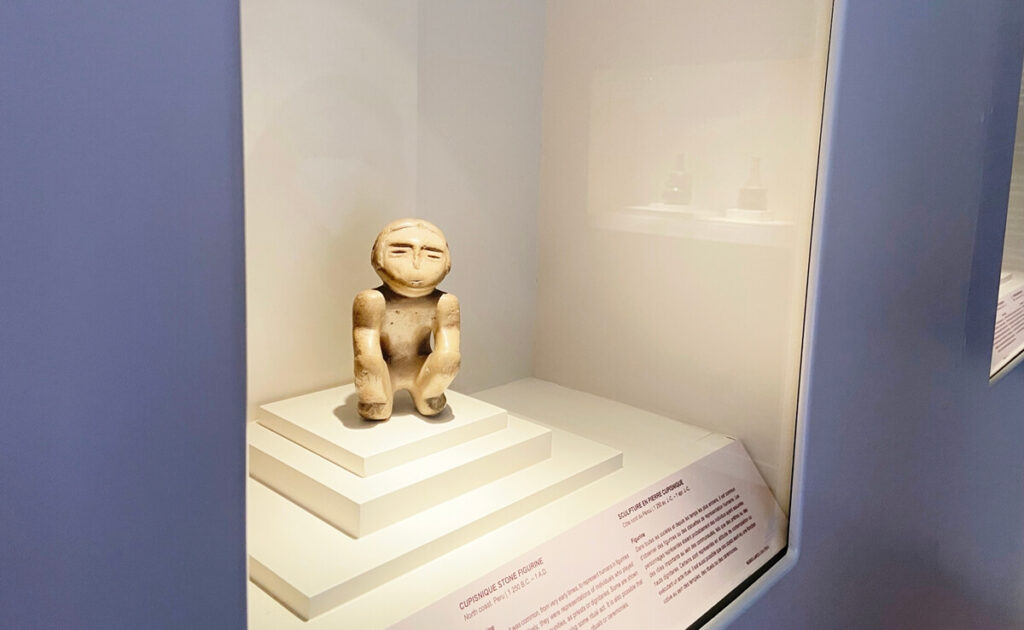 Museo de Arte Precolombino is a small museum located in Cusco, just off the Plaza de Armas.
It features five permanent galleries and one temporary gallery displaying South American art before European explorers arrived.
The exhibitions consist of more than 400 priceless artifacts from Peru's vast history and make for a very interesting visit when you're in town.
Address: Nazarenas 231, Cusco.
4- Visit the beautiful Iglesia de la Compañía de Jesus
Iglesia de la Compañía de Jesus is a Catholic church located in Cusco's historic Plaza de Armas and built by the Jesuits during the 15th century.
It's also considered to be one of the most beautiful churches in Cusco. If you want, local student guides are available if you want someone to teach you about the history of this church and show you around.
5- Pet an adorable alpaca
Alpacas are the cutest animals in the world. They have big eyes, soft fur and they're extremely friendly too.
In Cusco, you will see traditionally-dressed women with baby alpacas pretty much everywhere. If you want to take a picture with one of these cute babies, you can do so by tipping those women.
Pro-tip: If possible, negotiate a price before taking the pictures to avoid paying way more than you should have.
6- Shop at Mercado San Pedro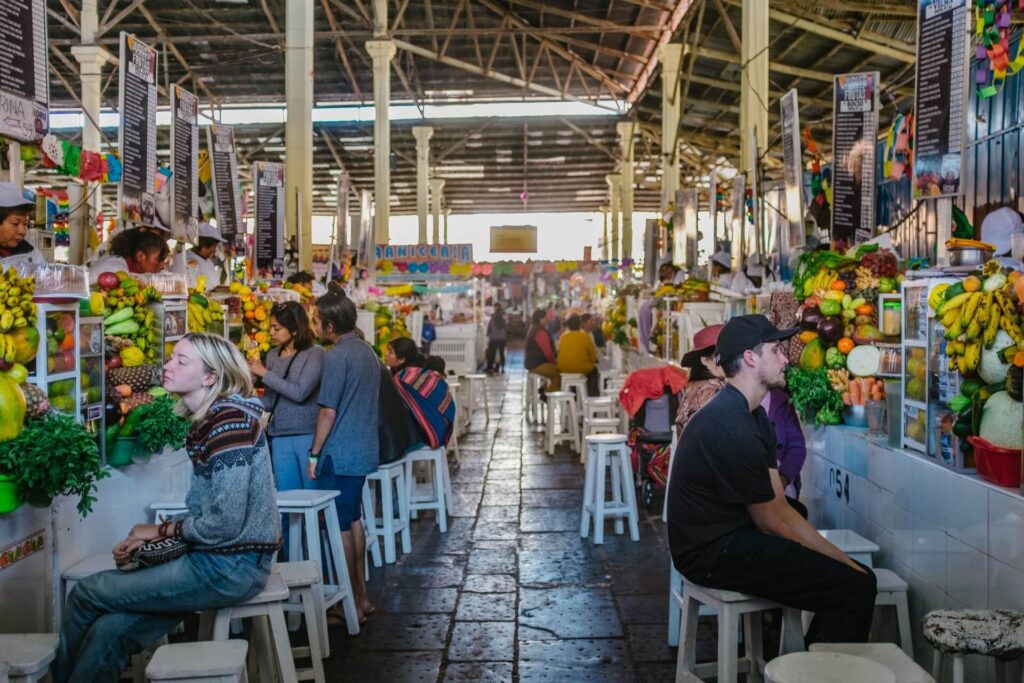 Mercado San Pedro is one of the best places to shop in Cusco, especially if you're looking for souvenirs and local food.
It's a huge market with hundreds of stalls where you can buy anything from hand-woven cloth, alpaca sweaters, and jewelry made out of silver or gold.
There are also many food stands at Mercado San Pedro, where you can eat traditional food such as ceviche, chaufa, and more.
Bonus: take a cooking class!
Enjoy a taste of authentic Peruvian culture with a hands-on cooking class taught by a professional chef.
Choose between lunch and dinner and start with a trip to San Pedro Market to source fresh local ingredients and experience the vibrancy of Cusco's largest market.
7- Go on a city tour
Don't have a lot of time in Cusco? Then consider taking a city tour instead.
Several companies in Cusco offer half and full-day tours where you can explore the most important attractions in one single trip.
Cusco day trips typically let you visit all the major sights of interest, such as Qenko, Puca Pucara, Sacsayhuaman, and Tambomachay, but some tours also add extras to the itinerary.
This one is a great option: Half Day Cusco City Tour and Archeological Park of Sacsayhuaman.
8- Enjoy all the local eats
Cusco is 100% a paradise for foodies.
In the several restaurants in the city, you can try everything from traditional dishes like alpaca and guinea pig to more modern culinary experiences.
At the end of this post, you will find some of my favorite restaurants to try in Cusco.
9- Shop for alpaca sweaters
Alpaca clothes are one of the most popular souvenirs in Peru, and they're everywhere in Cusco (and all over Peru!).
There are several shops near the plaza de Armas where you can buy alpaca sweaters and alpaca products for all sorts of pricing.
If you are looking for high-quality clothes, I recommend shopping at Pure Alpaca – they have several stores around town.
10- Celebrate Inti Raymi
If you are lucky to be in Cusco on June 22th, you must not miss celebrating Inti Raymi.
Held on the winter solstice to celebrate Apu Inti, the Sun God, one of Peru's most important holidays and a great opportunity to experience how the Inca traditions are still very much alive in Cusco.
The celebration starts at Qorikancha and then goes all the way to Sacsayhuaman, an ancient fortress just north of Cusco.
11- Learn at Museo Inka
Museo Inka is one of the most interesting museums in town.
There, you will find different artifacts used by the Inkas in their daily life over the years. The entrance to this museum is ten soles and very worth it!
Address: Ataud 154, Cusco.
12- Visit the ruins of Tambomachay
Tambomachay is located about 11 km from Cusco and is one of the most important ruins in the area.
The name "Tambomachay" means "the place of the watering-place" in Quechua, a reference to a natural spring that still provides fresh water today.
13- Have a coffee at Cappuccino Café
Cappuccino Café is located at the Plaza de Armas and offers incredible views from its balcony.
Pro-tip: Make sure to ask for a table by the window as soon as you get there.
14- Make your own chocolate at the Chocomuseo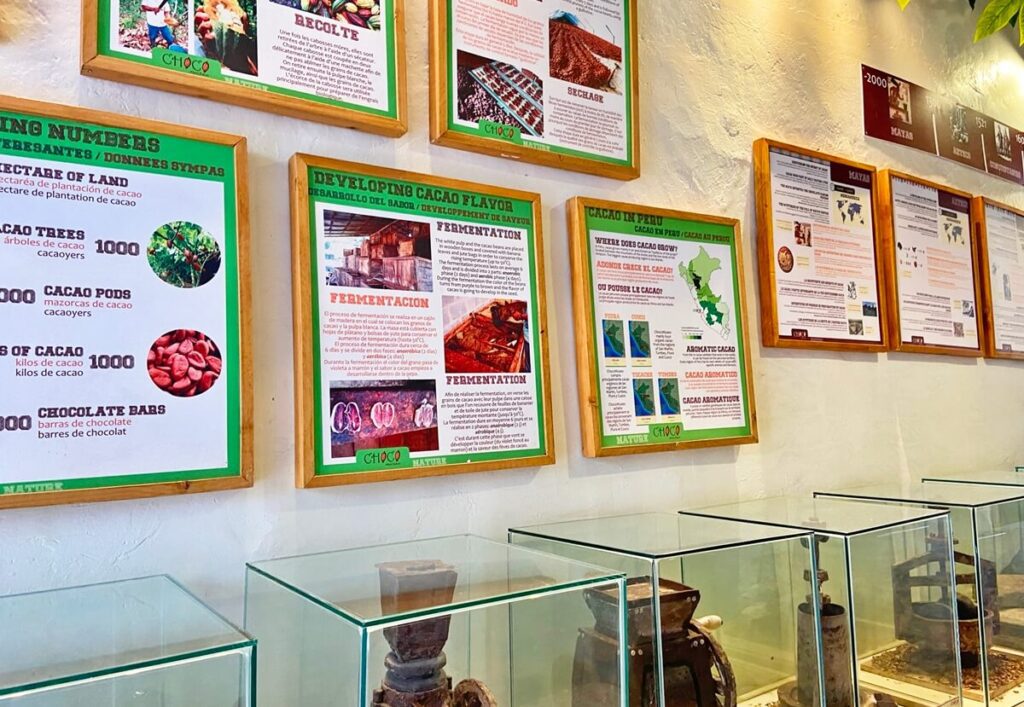 The Chocomuseo is a chocolate museum in Cusco where you can learn all about the process of making cocoa, from planting to drinking.
They also offer workshops where you can learn how to make your own chocolate.
15- Visit Qorikancha
Qorikancha is one of the most popular attractions in Cusco, but tourists often overlook it.
It was once the main Inca temple in the city of Cusco and is now a church that holds religious ceremonies every day.
Inside Qorikancha, you will see many ancient artifacts that were used by the Incas and learn a lot about their history.
16- See the stars at the Cusco Planetarium
Do you love star-gazing? Then head over to the Cusco Planetarium for a great time.
The planetarium seeks to be a cultural interpretation center for Incan astronomy, which is very cool.
There, you'll be able to see constellations and observe the sky above Cusco from a small observatory.
17- Explore Sacsayhuaman
Sacsayhuaman is an ancient Inca fortress located right outside of Cusco.
Its walls are made up of massive stones that are very impressive. Also, this archeological site is located at a very high elevation, which makes for great views of the city.
Although this site is frequently visited during city tours, I would recommend taking a taxi and visiting on your own to have more time to explore it.
18- Hike up to the Cristo Blanco
Located just outside of Cusco, you can hike up to Cristo Blanco, a statue located at 3,600 meters above the sea, on a natural viewpoint of the city of Cusco.
The views from there are absolutely incredible, and it's truly a must-see when visiting this area.
19- Explore San Blás
San Blás is such a charming neighborhood!
There, you will find a lot of beautiful colonial buildings in the area, cute little cafés, and many shops to explore.
20- Check out the Twelve-angled stone
The Twelve-angled stone is a bit of an unusual attraction. It is a stone with a twelve-angled border that represents the perfectionism of Inca architecture.
To find this stone, head to Calle Hatunrumiyoc. There, you will identify the stone with the help of the dozens of tourists that will be there taking pictures.
21- Visit the Qenko Ruins
Qenko is one of the most interesting archeological sites in Cusco.
Its name means "labyrinth" because of its stairway configuration, which makes it look like a maze.
Qenko was an Inca religious site where many different ceremonies, such as mummification and even sacrifices.
22- Party the night away
As I previously mentioned, Cusco has a really exciting nightlife!
You can find great parties at most backpacker hostels or even head to a club near Plaza de Armas.
My advice is: if you don't really know where to go, just go to the Plaza and follow the music until you find a place that is to your liking.
---
Best day trips to take from Cusco
Cusco is surrounded by mountains, and you'll find several incredible trails and day trips throughout the area.
These are some of the best things to do near Cusco:
23- See the colors at Rainbow Mountain
Rainbow Mountain is one of the most beautiful and Instagram-famous mountains in Peru.
The mountain has incredible colors ranging from orange to green that are absolutely amazing to see in person. It looks, indeed, like a rainbow. You can book a tour to Rainbow Mountain here.
24- See the 7 Lagunas de Ausangate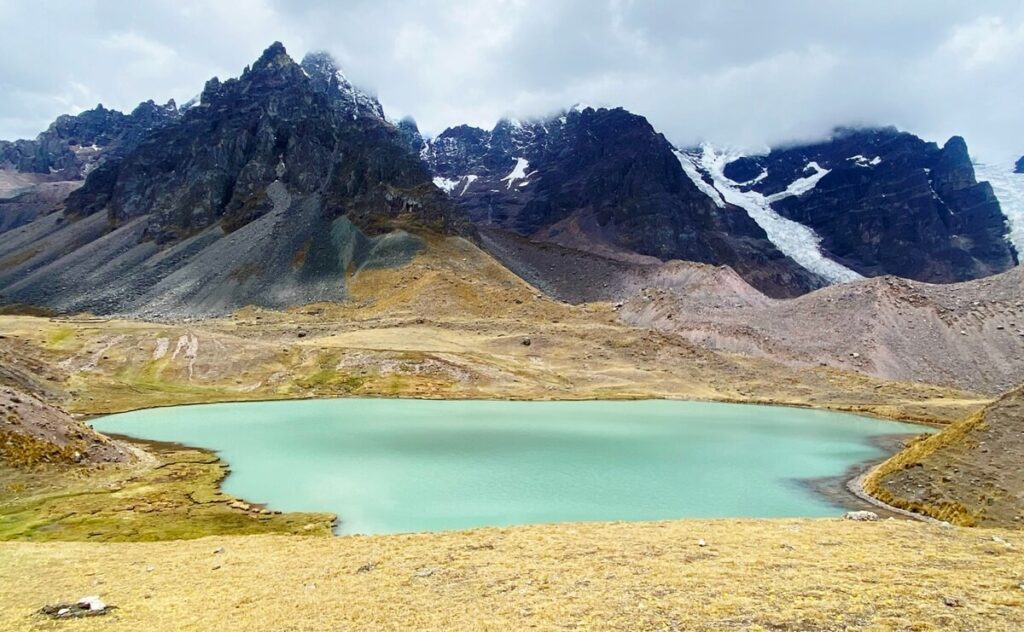 Although this day trip is still very new to the public, I had the opportunity to visit the 7 Lagunas de Ausangate on my last trip to Peru, and it was so amazing!
This circuit, situated nearly 4.500 meters above sea level, contemplates seven incredibly gorgeous lagoons.
The landscapes here are very unique and have a completely different feel than the rest of the mountains in Peru. What I love most about them is that they look really untouched, which makes their beauty even more noticeable.
You can book a tour to the 7 Lagunas de Ausangate here.
25- Hike to Laguna Humantay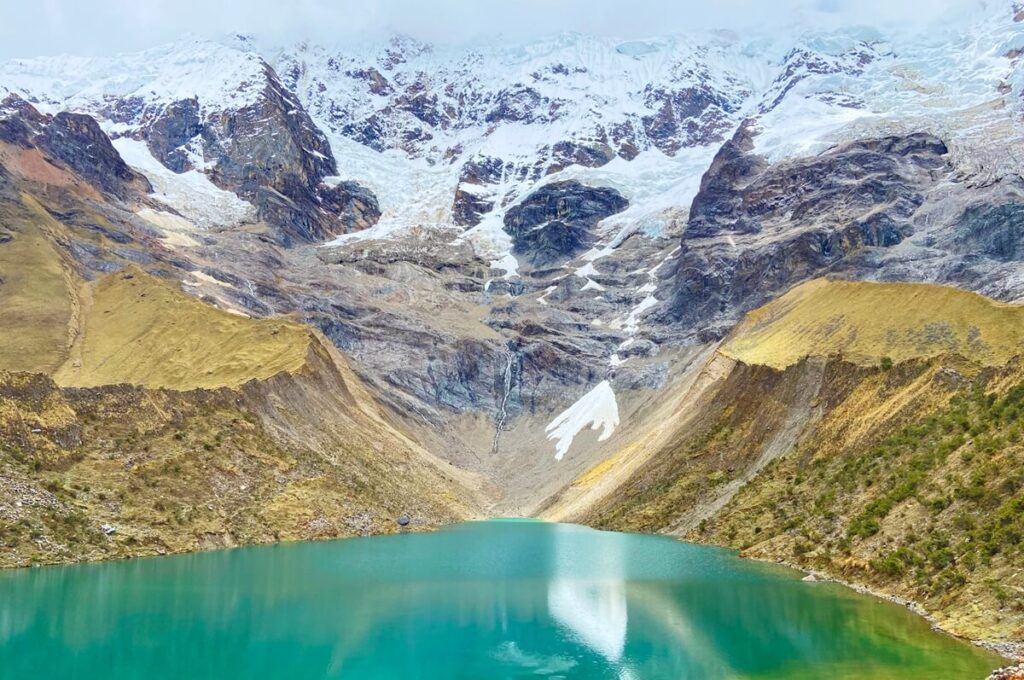 Located outside of Cusco, at 4,200 meters above sea level, Laguna Humantay is one of the most spectacular lakes you'll ever see.
It has crystal clear water and is surrounded by snow-capped mountains, which makes for an outstanding landscape.
You can book a day trip to Laguna Humantay here.
26- Waqrapukara
Waqrapukara is an impressive day trip from Cusco that has been becoming increasingly popular in the last years.
Waqrapukara was an enormous fortress used for religious purposes by the Incas. Its massive walls are absolutely incredible to see in person, especially up close!
To get there, it takes a 3-hour drive + an 8km hike.
27- Hike Palcoyo Mountain
Palcoyo is an alternative to the famous (and very crowded) Rainbow Mountain (Vinicunca).
The biggest difference between the two is that Rainbow Mountain is one big colorful mountain while Palcoyo is a group of several rainbow mountains.
While Vinicunca is a bit more colorful, the hike to Palcoyo is easier and far less crowded, making it very attractive for visitors looking to escape the crowds.
28- Hike the Inca Trail to Machu Picchu
The Inca Trail is, of course, the most popular day trip from Cusco and for a good reason: it's probably one of the best hikes you'll find in South America or even in the world.
The Classic Trail starts far outside of Cusco, and it takes four days to hike completely. The Short Inca Trail can be completed in only two days for those looking for a shorter alternative.
29- Visit the Valle Sagrado
Visiting the Valle Sagrado is another must on any trip to Cusco. These are some of the coolest places to visit in the Sacred Valley:
Moray Ruins, an Inca agricultural laboratory
The Maras pink saltmines
Pisac Village
Chinchero
Huchuy Qosqo
Laguna Piuray
Colcamayo Hot springs
Ollaytaytambo, the only city where the Incas beat the Spanish.
30- Go on a day trip to Machu Picchu
Last but not least, from Cusco, it is also possible to visit Machu Picchu in less than a day, by taking the train early in the morning and returning late at night.
This is a great option for those who only have a few days to explore Peru.
You can book a day trip to Machu Picchu here.
---
Things to do in Cusco at night
When visiting Cusco, you absolutely should experience exploring the city at night.
Not only is it safe, but it also has dozens of great places to enjoy great music, drinks, and food.
These are some of the best things to do in Cusco at night:
31- Have a drink at Limbus Resto Bar
Located in the heart of the historic city center, this bar has exotic cocktails and a modern ambiance, but what really makes it worth the while is its incredible view of the city.
32- Dance the night away at Mama Africa
Feeling like dancing? This club is the best place in Cusco to party at night!
Here you will find locals and tourists partying together to the sound of salsa, reggeaton, and other Latin music. It is an enjoyable experience.
33- Party at Kokopelli Hostel
Many hostels in Cusco have their own bars. Kokopelli Hostel, for example, has amazing parties that non-guests are free to attend.
34- Have a beer at Paddy's Irish Pub
This wonderful Irish Bar located at the Plaza de Armas is a nice place to have a drink after dinner.
It has good drinks, food, and atmosphere.
35- Have dinner at one of Cusco's best restaurants
Oh my, Cusco has so many amazing restaurants!
Wherever you are, there's bound to be a great place nearby. There are plenty of traditional restaurants that serve delicious Peruvian food as well as other cuisines from around the world. Because I really love Cusco's historic center, my favorite area to eat is around the Plaza de Armas.
---
Best places to eat in Cusco
Here are some suggestions of incredible restaurants in Cusco.
Organika
Organika is my favorite restaurant in Cusco and one of the best places to eat in the city.
It's a healthy restaurant that serves organic food from its very own vegetable garden in the Sacred Valley.
These colorful tapas were amazing!
We also had the arugula tiramisu for dessert. Highly recommend it.
Address: Ataud 154, Cusco
Yaku
Yaku Restaurant is known for offering Peruvian cuisine with a modern touch.
Having de "Tiradito" as an entree is a must! It was one of the best plates we had in Cusco.
As the main dish, I ordered this quinoa vegetarian dish which was also very good.
Address: Plaza Regocijo, Cusco
Chollos Grill
Chollos Grill is a small and authentic restaurant located near Plaza de Armas. Here, I had one of the best ceviches of my life!
Address: C. Plateros 313, Cusco
---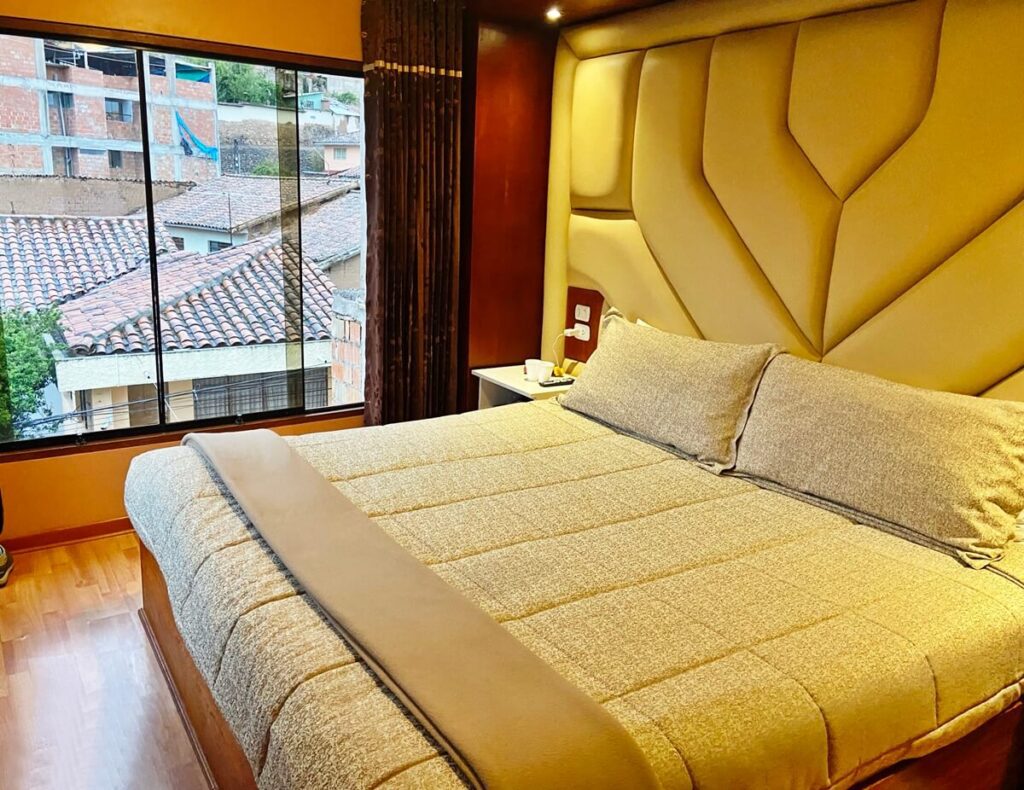 Where to stay in Cusco
Cusco is one of those places where picking a hotel is difficult because there are just so many great ones!
Personally, I stayed at El Mariscal Hotel and highly recommend it. It is located in the neighborhood of San Blás, only 15 minutes away from Plaza de Armas.
The rooms were beautiful, and the staff was the kindest.
---
Best time to visit Cusco, Peru
Any time of the year is a good time to visit Cusco, but if you're planning to enjoy the Andes mountain weather and visit Machu Picchu, I recommend going from May to September because it's the driest season.
---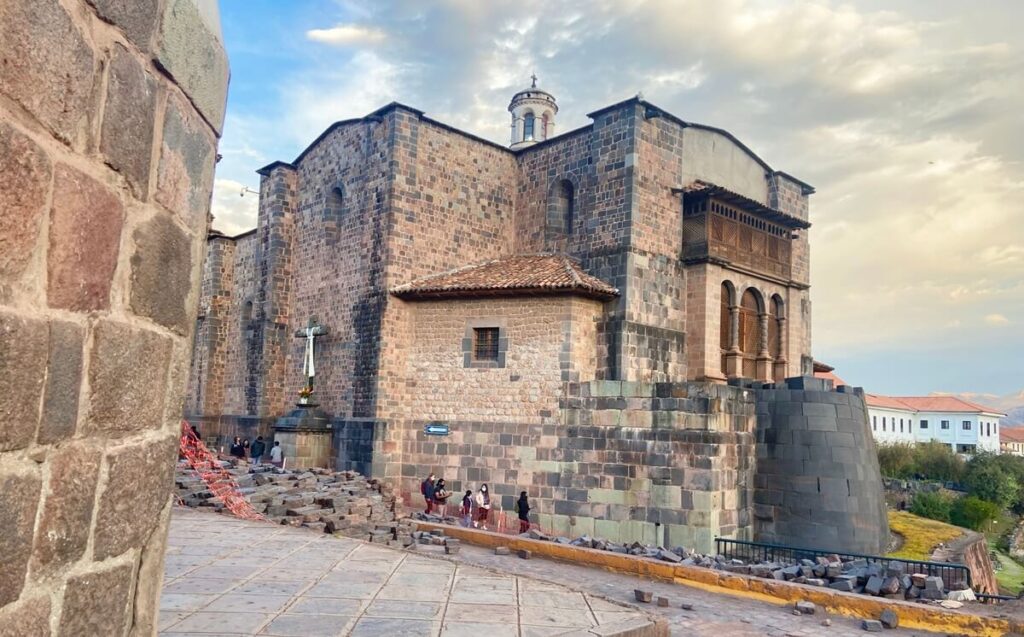 Wrap-up: The best things to do in Cusco, Peru
That's a wrap! As you already know by now, Cusco is a must-visit destination for anyone interested in Peru's rich history and culture. From the historic buildings to the eclectic markets, there are so many things to do while you are here.
I hope this list has been helpful for you and that it will help you plan a more memorable trip. If you have any other suggestions or questions about what to do in Cusco, please feel free to leave them in the comments below.
For more travel tips, you can follow me on Instagram.