/
Last Updated November 12th, 2023
10 Reasons Why San Juan Is Worth Visiting
San Juan is the capital of Puerto Rico and one of the oldest cities in the Americas. Founded in 1521 by Spanish explorer Juan Ponce de León, San Juan has so much history and things to explore.
The city's colonial architecture and fortifications are some of its most notable features. With its turquoise waters, white-sand beaches, and lush tropical foliage, it's no wonder that San Juan is one of the most popular tourist destinations in the Caribbean.
And there's plenty to do there beyond soaking up the sun! Visiting Old San Juan to explore the city's Spanish colonial history, shopping for local art, or simply enjoying a leisurely stroll through the streets are memorable experiences.
However, since a lot of Puerto Rico's beauty is located outside of the big city, a lot of people wonder if they should really visit San Juan.
In this post, you will read about all the reasons why the beautiful San Juan is worth visiting.
---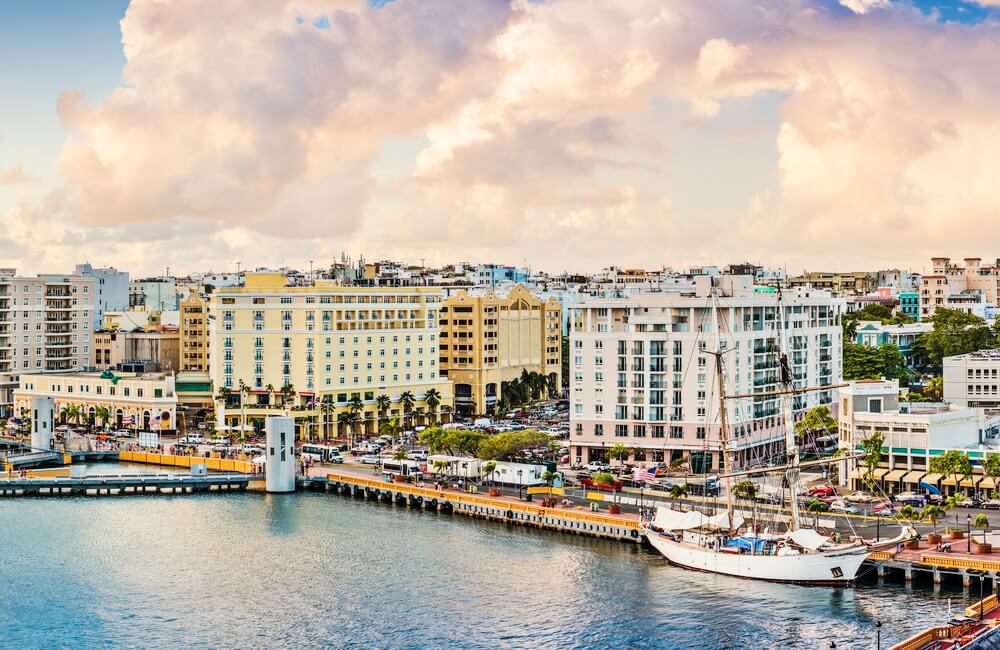 Disclosure: This post may contain affiliate links. Meaning, I get a small commission if you purchase through my links, at no cost to you.
How to get to San Juan
San Juan is the capital of Puerto Rico and is located on the northeastern coast of the island. For that reason, getting to San Juan is easy, whether you're coming from another country or from another part of Puerto Rico.
If you're flying, the main airport is Luis Munoz Marin International Airport, which is served by many major airlines.
If you're taking a cruise, San Juan is also a popular port of call. And if you're driving, it's just a short drive from many of Puerto Rico's other popular tourist destinations.
---
Is San Juan worth visiting?
Yes, absolutely! San Juan is a beautiful city with tons of history. Also, as it is the capital, you will probably be flying into it anyways when you visit Puerto Rico.
And trust me, from the moment you arrive in San Juan in Puerto Rico, you'll be greeted with the warm hospitality that this island is known for.
---
10 Reasons to visit San Juan, Puerto Rico
Here are the best reasons to visit San Juan:
1- The food is delicious
Puerto Rican food is a delicious blend of Spanish, Taino, and African influences.
One of the most popular dishes is arroz con gandules, a rice and pigeon pea dish that is typically served with pork. Other popular dishes include mofongo, a plantain-based dish, and asopao, a soup made with chicken or shrimp.
Puerto Rican food is often spicy, thanks to the use of culantro and recao, two traditional herbs.
The island's tropical climate also means that fresh fruits and vegetables are always in abundance. Pineapples, coconuts, and mangos are just a few of the delicious fruits that can be found on the island.
Book: Flavors of Old San Juan Food Tour
2- You probably don't need a passport
Puerto Rico is a US territory, which means that US citizens do not need a passport to visit.
And because it's so close to the US mainland (just a short flight from Miami or Orlando), Puerto Rico is the perfect place to get your dose of tropical paradise without having to travel too far from home.
3- The weather is amazing
Puerto Rico enjoys year-round warm weather, with an average temperature of 82 degrees Fahrenheit.
The island experiences two distinct seasons: the wet season (May to November) and the dry season (December to April). Puerto Rico is also located outside of the hurricane belt, so you don't have to worry about being caught in a storm while you're here.
4- It is the perfect base to start your trip to Puerto Rico
If you're planning a trip to Puerto Rico, San Juan is the perfect place to start. From here, you can easily explore all of the island's different regions.
These are some of the most popular day trips from San Juan:
5- Puerto Rico is an outdoor lover's paradise
Whether you're into hiking, biking, or just relaxing on the beach, Puerto Rico has so many fun and outdoorsy activities.
6- You can learn about Puerto Rico's fascinating history
Puerto Rico is rich in history and culture. The island was first inhabited by the Taíno people, who named it "Borinquen." Later, the island came under Spanish rule and was renamed "Puerto Rico," which means "rich port." In 1898, Puerto Rico became a US territory following the Spanish-American War.
Today, Puerto Rico is a vibrant melting pot of cultures. You can see this diversity on display in the island's food, music, and art.
7- San Juan is home to some of the best rum in the world
Puerto Rico is famous for its rum. In fact, the island is home to some of the best rum distilleries in the world. I
f you're a fan of rum, be sure to check out Bacardi in San Juan. Founded in 1862, Bacardi is one of the oldest rum distilleries in Puerto Rico. Other popular brands include Don Q and Captain Morgan.
Book: Rum Trails a Shared Tasting Experience
8- You can shop 'til you drop
San Juan is a shopper's paradise. From high-end designer stores to local boutiques and markets, there's something for everyone.
For duty-free shopping, be sure to visit the Plaza las Americas, the largest mall in the Caribbean.
9- Puerto Rico is a great value destination
Puerto Rico is a great value destination, especially when compared to other Caribbean islands.
You can find affordable accommodation, food, and activities throughout the island. And because it's so close to the US mainland, Puerto Rico is a convenient and affordable vacation spot.
10- El Yunque National Forest
El Yunque National Forest is the only tropical rainforest in the US National Forest system.
The forest is home to an abundance of plant and animal life, as well as some of the most stunning waterfalls on the island.
The best part is that El Yunque is located only 40 minutes away from San Juan.
---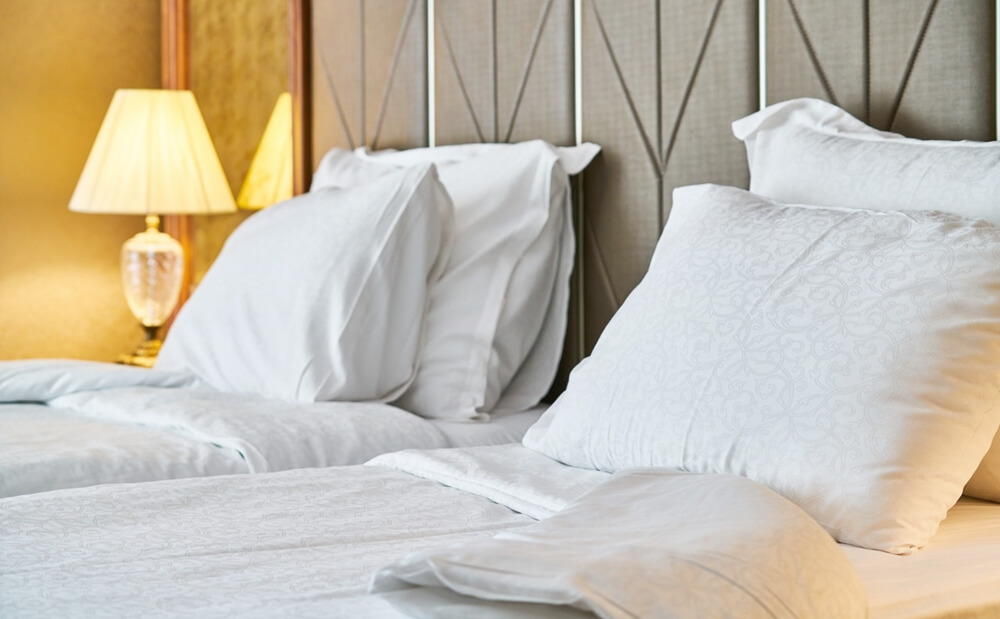 Finding a place to stay in San Juan
When planning a trip to San Juan, one of the most important decisions is finding the right place to stay.
There are a number of factors to consider, including location, price, and amenities. However, there are a few stand-out properties that offer an ideal blend of all the key ingredients for a perfect vacation.
The Marriott Resort & Stellaris Casino is centrally located in the heart of San Juan, making it easy to explore all of the city's sights and attractions. The resort also features a world-class casino, as well as several restaurants and bars.
For those looking for a more affordable option, the El Convento Hotel is a historic property that has been beautifully restored. It is also located in the Old Town district, giving guests easy access to shops, cafes, and museums.
---
Best time to travel to San Juan
Springtime is the best time to visit San Juan because the weather is warm and sunny but not yet sweltering hot. The days are long, and there's plenty of time to enjoy all the city has to offer, from its sandy beaches to its historic sites.
---
How to get around San Juan
San Juan is a beautiful and historic city, and there are many ways to enjoy it.
If you're looking to explore the city on foot, the best way to get around is by walking. You'll be able to take in all the sights and sounds of San Juan at your own pace, and you'll also have the opportunity to explore some of the city's hidden gems.
If you're looking for a more scenic route, there are plenty of options for taking in the city by boat. You can hop on a ferry for a tour of the bay, or take a leisurely cruise down the river.
There are also several boat tours that depart from San Juan, which is a great way to see the city from a different perspective.
---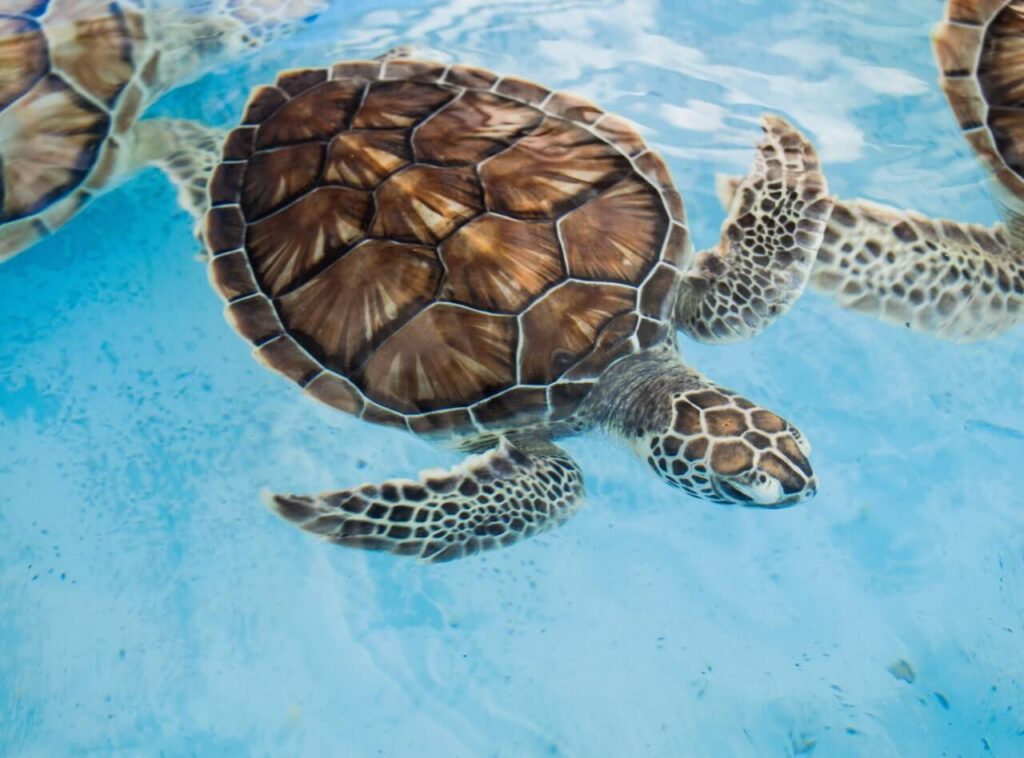 Best tours to take on your trip
Going on a tour is a fantastic way to see more of what Puerto Rico has to offer.
These are the most popular tours in San Juan:
Flavors of Old San Juan Food Tour
Get a taste for the flavor and culture of Puerto Rico on this small-group Old San Juan food tour featuring several local eateries.
Join your guide for a culinary exploration of island staples like plantains and sofrito, all with the cobblestone streets and colorful facades of the city's oldest neighborhood as your backdrop.
Old San Juan Walking Tour
Explore the colorful buildings and charming streets of Old San Juan in a small group with the help of writer David Rodriguez, author of 'The Rise and Fall of the Great Barbate.'
During the course of your day, the knowledgeable author helps you discover the area's key historic sites and gain new insight into Puerto Rican culture.
It's a great opportunity to learn about the many stories of the people who helped to define this unique neighborhood.
Guided LED Night Kayak Excursion in Condado Lagoon
This award-winning LED Night Kayak excursion is unlike anything you've ever done before.
Arrive and put on your glow paint, aka "War Paint" and snap some great photos. Your guides will then provide a quick "Kayak 101."
Paddle around the lagoon enjoying the LED glow of your Kayak as well as the city lights surrounding the Condado Lagoon. These views are breathtaking!
This is truly a great way to see the city from a different perspective and have an absolute blast while doing so.
El Yunque Rainforest Off the Beaten Path and Bio Bay Kayaking Combo Tour
Spend an adventurous day exploring two of Puerto's most incredible natural wonders on this full-day excursion to hike in the El Yunque Rainforest and kayak at the island's famed Bioluminescent Bay.
Start your morning with a hike in the only tropical rain forest in the United States National Forest system, enjoying incredible mountain views and an optional waterfall swim to cool off.
Then continue with a nighttime kayaking trip to the magical Bioluminescent Bay, which features a unique variety of plankton that glow when the water is touched or moved.
---
Fun facts about San Juan
Old San Juan is a UNESCO World Heritage Site and a popular tourist destination.
Condado Beach and Isla Verde Beach are two of the most popular beaches in the city.
San Juan's original name was Puerto Rico
Puerto Rico is roughly the size of Connecticut
---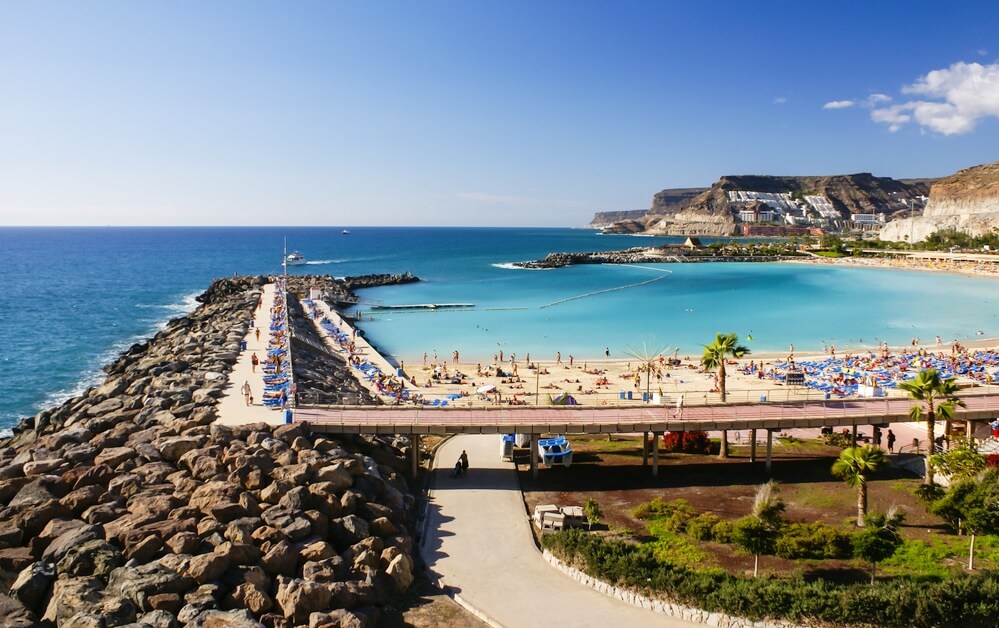 San Juan travel tips
If you're planning a trip to San Juan, Puerto Rico, here are a few travel tips to help you make the most of your visit.
First, be sure to pack your sunscreen and insect repellent, as the island's tropical climate can be quite intense.
Second, take some time to explore Old San Juan – it's full of historic buildings and narrow streets lined with colorful Spanish colonial architecture.
Third, don't miss out on the chance to try some of the local cuisine – from seafood dishes like mofongo and arroz con gandules to street food like alcapurrias and empanadas, there's something for everyone to enjoy.
And finally, remember to relax and enjoy the island's laid-back vibe – after all, that's what a vacation is all about!
---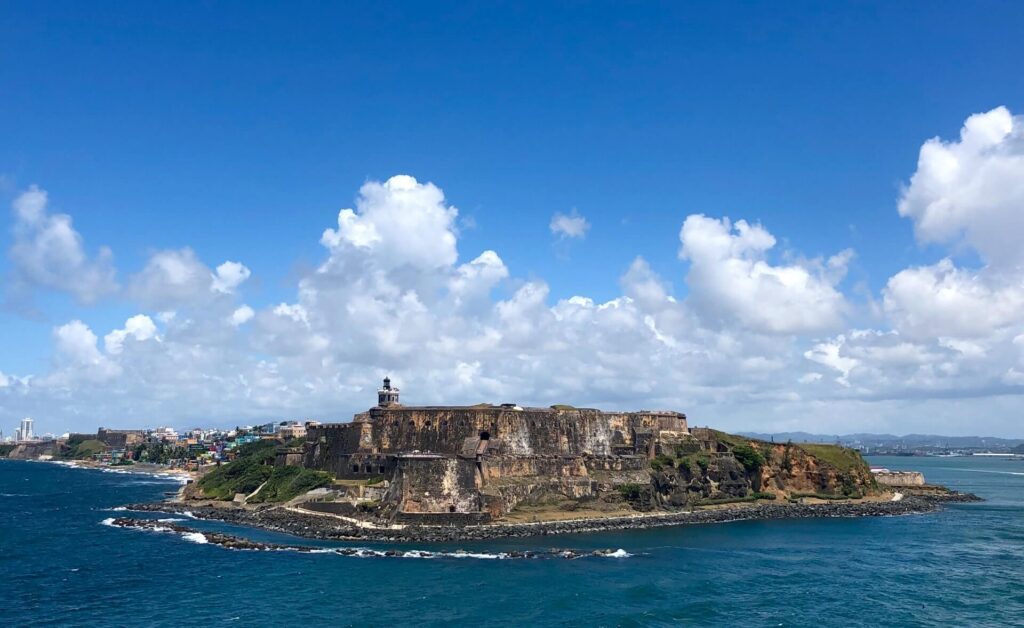 Wrap-up: Is San Juan worth visiting?
So there you have it—15 reasons why Puerto Rico is worth a visit. Whether you're looking for beaches, rum, history, or outdoor adventure, you'll find it all on this beautiful island.
For more travel tips and updates, you can follow me on Instagram.
---