/
Last Updated November 11th, 2023
15 Tips for Your First Trip to Rio de Janeiro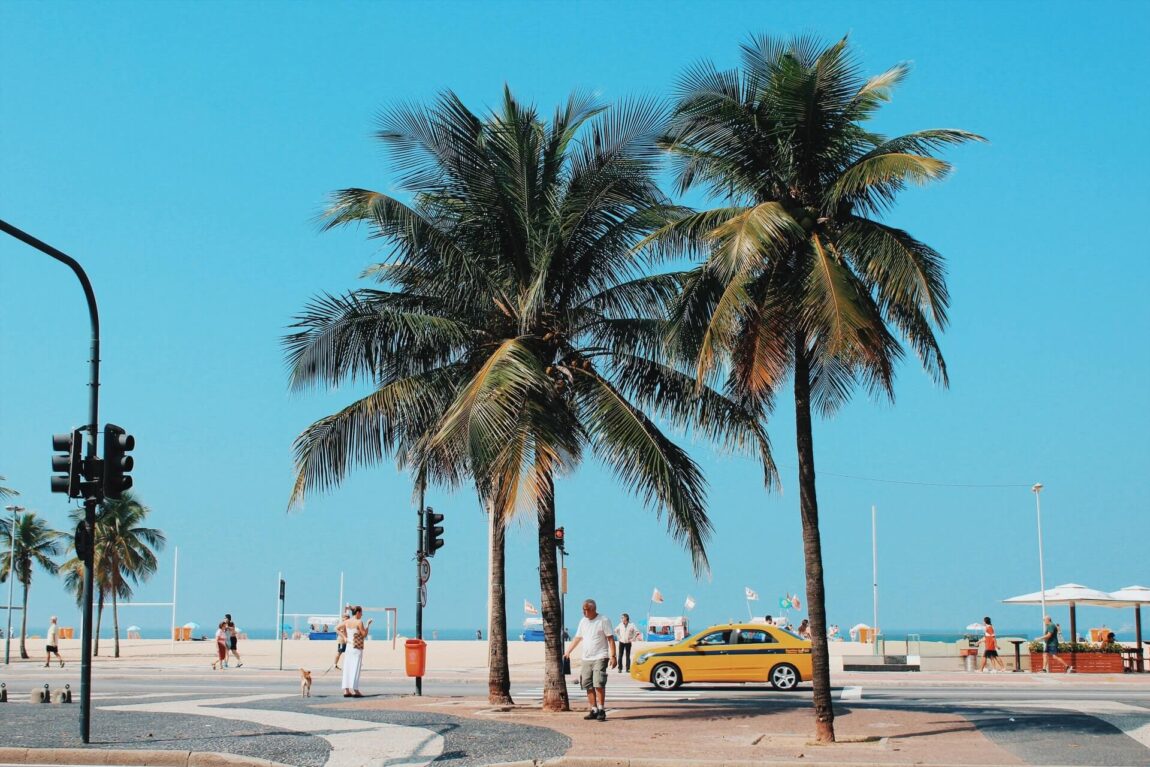 Are you planning to travel to Rio de Janeiro? Yay, that's so exciting!
Personally, I am have been there several times, and I really love it because it is an amazing city full of life, culture, and excitement.
Also, it's no secret that Rio de Janeiro is one of the most naturally beautiful cities in the world. It has everything you could ever want – wonderful people, great food, and tons of beautiful beaches.
There are so many things to do and see when visiting, but there are also some serious risks you must be aware of.
---
Rio is indeed is a city of contrasts. It's home to the world-famous Christ the Redeemer statue, but it also has some of the worst slums in Brazil.
The city hosts two major international events every year: Rio Carnival and Rio International Film festival, but it's also one of the most violent cities in Latin America.
Yes, traveling to Rio de Janeiro for the first time can be a little daunting. This is especially true if you've never visited Brazil before and don't speak Portuguese.
To help make your trip more enjoyable, we've put together this handy list of tips that will help you get the most out of your visit to Rio de Janeiro.
We hope these travel tips for Rio will make it easier for you to enjoy all that this amazing city has to offer.
From how much money you should bring with you, what clothes are appropriate, and where the best places are to eat – we have all the information right here in one place.
Here are my Rio de Janeiro tips for an unforgettable time in this tropical paradise.
---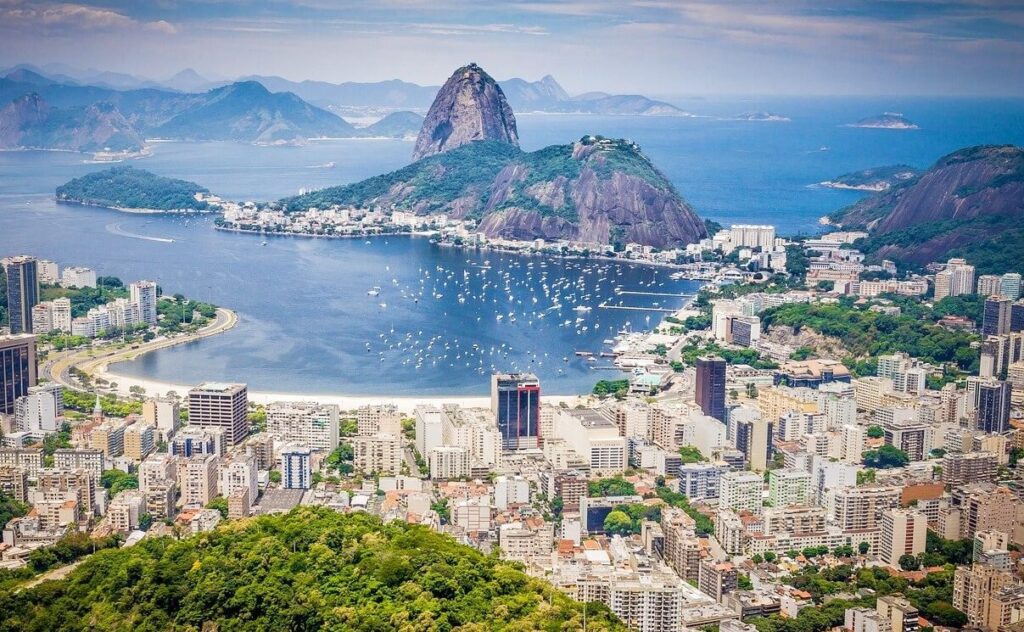 Disclosure: Some links on this page are affiliate links. That means that at no extra cost to you, I earn a small commission if you book through these links, and that helps me keep this blog running. Enjoy!
Why visit Rio
Rio de Janeiro is one of the most beautiful cities in South America. The beaches are gorgeous and full of people having fun every day of the year (yes, even during winter).
There are also tons of museums, restaurants, and bars that will keep you busy when it comes time for downtime between activities.
And don't forget about Carnival – it's an experience like no other! If you're looking for a place that offers something new at every turn, then look no further than Rio de Janeiro.
---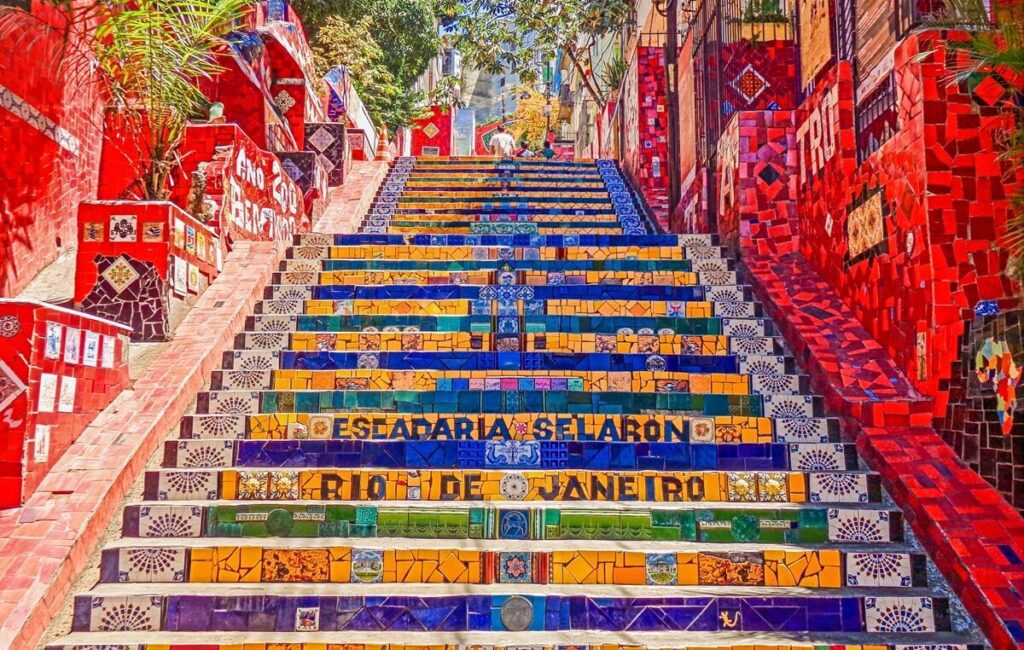 15 Essential Rio de Janeiro travel tips
If you have never been to Rio before, You're probably wondering what to expect on your first visit.
And while it's hard to know exactly what will happen, we can at least give you some helpful advice that will make the experience more enjoyable and less stressful.
So let's get started with the most important things to know before going to Rio de Janeiro:
Get an International Data Plan
Your phone is going to be your best friend in Brazil, but if you don't have an international data plan or roaming enabled on your phone, then it's not going to do much good.
Make sure that before leaving home, you enable international data plans or roaming through your carrier so that when you arrive in Brazil (or any other country), all of the apps work as expected. This way, you can use Maps and Uber without having issues with connectivity or high fees from carriers abroad.
Don't drink tap water
While this may seem like common sense, many people are surprised by how bad the tap water smells and tastes here in Rio de Janeiro (and elsewhere).
We recommend buying bottled water instead of drinking straight from the tap whenever possible.
Keep your belongings safe
When traveling abroad, you must stay safe at all times. That means avoiding dangerous neighborhoods or situations that could lead to trouble.
When visiting Brazil, there are always risks involved when carrying large amounts of cash and valuables such as jewelry or electronics. It also means being aware of pickpockets who might be looking for an easy target like yourself when walking down crowded streets or through busy train stations.
Be sure to keep track of your belongings and watch out for suspicious activity around you at all times while on vacation.
When walking around Rio, make sure not to show your phone and valuable goods more than is necessary. Meaning, keep your phone always in a safe place and avoid using it on the street.
If you are wearing a bag or backpack, make sure to place it on the front of your body to avoid getting stolen.
Stay in Zona Sul
The city is huge, with many different neighborhoods. It's easy to get confused about the best places to visit or stay away from.
Personally, I recommend looking for a hotel in the neighborhoods of Ipanema, Copacabana, or Leblon. These are some of the safest areas in town.
The best way to get around Rio de Janeiro
Taking Ubers and the metro are the best ways to get around Rio de Janeiro.
The subway system in Rio is actually very good, clean, and safe but doesn't cover the entire city. When visiting places where there is no metro, taking an Uber is a great idea.
Visit Christ the Redeemer on a weekday, if possible
On the weekends, tourists flock to Rio de Janeiro in huge numbers. This means traffic and crowds at all top attractions like Christ the Redeemer (Cristo Redentor).
If you can visit on a weekday, you should be able to save yourself some stress and make your experience a little better.
Read: A guide to visiting Christ the Redeemer
Know the weather and dress accordingly
Rio de Janeiro has two kinds of weather: hot and hotter.
Make sure to pick light shorts, dresses, and plenty of hats. Also, bring plenty of sunscreen!
Get yourself a pair of Havaianas
Speaking of what to wear in Rio de Janeiro, make sure to get yourself some Havaianas as soon as you get to Brazil!
These charming flip-flops are the most comfortable kind of footwear in Brazil, and you can get them at a great price. Also, they are like the official dress code of Rio.
Hire a tour guide for an insider's view of the city
Brazilian city tours typically include a lot of historical information and general sightseeing.
If you want a more personalized experience, hire a local tour guide while in Rio de Janeiro. Often, they know hidden gems or off-beat places that aren't included in most tourist itineraries.
Here are some fantastic options of tours to take in Rio:
If you have some spare time, visit Arraial do Cabo or Ilha Grande
Arraial do Cabo is a charming former fishing village that is located about 1 hour outside of Rio.
This place has a very laid-back atmosphere and beautiful coastline views. It's definitely an interesting stop if you have the time to visit.
Ilha Grande is another great option outside of Rio de Janeiro. This island is full of lush green mountains, beaches, waterfalls, and some crystal clear swimming holes.
Rent a bike to explore the city
Renting a bike is a great way to see some of the most beautiful places in Rio.
There are many great places to ride in Rio de Janeiro, but if you want an easy route, it's good to get somewhere central like the park of Laranjeiras, Ipanema Beach, or even Lagoa Rodrigo de Freitas.
In every one of these places, you will find bikes to rent for an affordable price.
Santa Teresa is one of the most charming neighborhoods in Rio de Janeiro
The neighborhood of Santa Teresa is one of the most picturesque places in Rio de Janeiro. Here you will find colonial houses, cobblestone streets, and great views of the city.
Getting to Santa Teresa can be a little tiring because it's at the top of many steep hills, but this place is worth every effort.
Make sure to try all the local eats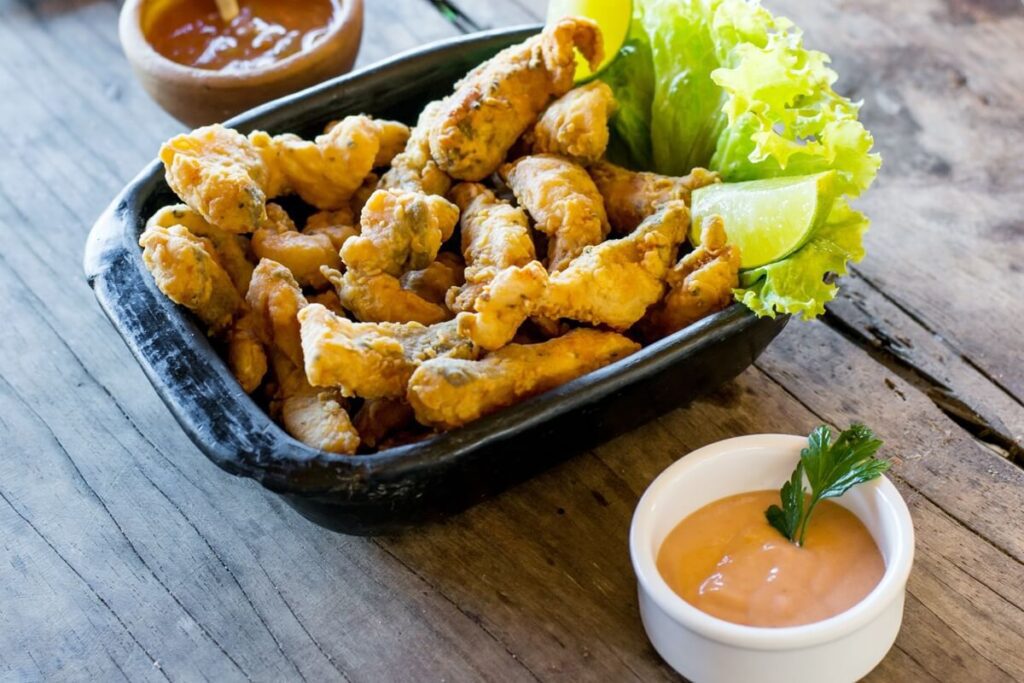 Brazilians know how to make some delicious savory and sweet dishes.
Make sure to dample traditional Brazilian foods like acarajé, feijoada, pão de queijo, and caldo verde.
Some restaurants you absolutely should try include:
La Villa Restaurante e Bar Botafogo
Camarada Camarão
Nusa Bistro
Adega Santiago Barra
Galeto & Cia
Fly to Santos Dummond Airport (SDU)
Flying into the city?
Then make sure you fly into Santos Drummond Airport.
This is the most popular airport in Rio de Janeiro, and this is a good choice for your trip because it's much easier to maneuver through the city from there than Galeão–Antonio Carlos Jobim International Airport (GIG).
This is one of the most important Rio de Janeiro tips for tourists because it will save you a lot of money on taxi fare.
Stay for at least four days
Rio de Janeiro has so much to offer that it's worth at least four days of your time.
Spend one day exploring the city, another checking out all the beaches, and a third can be dedicated to visiting all of the top attractions.
The fourth day is up to you, but you should spend some time experiencing Rio de Janeiro's nightlife or taking in some live music.
---
Wrap-up: The best travel tips for Rio de Janeiro
That's a wrap! Now you know all the best Rio de Janeiro tips for your visit.
You'll love Rio. It's such an incredible city, and I hope these tips will make your trip even better.
For more travel content, make sure to follow me on Instagram.