/
Last Updated November 12th, 2023
10 Amazing Airbnbs in Puerto Rico
Looking for the perfect Airbnb in Puerto Rico? Well, you have come to the right place.
Puerto Rico is one of the most beautiful and unique places in the world. It's an island with amazing beaches, delicious food, rich culture, and many natural wonders to see.
While you are in this tropical paradise, make sure to visit Old San Juán, explore the rainforest, or go on an adventure in the mountains. There are so many things to do here that it will be hard to choose what to do.
With so much beauty in nature, there are plenty of opportunities for outdoor activities like hiking, biking, surfing, and more.
Also, Puerto Rico is an island territory of the United States, which is incredible because that allows US residents to visit without needing a passport.
In this guide, you will find ten wonderful Airbnbs that will make your trip to Puerto Rico even more special.
---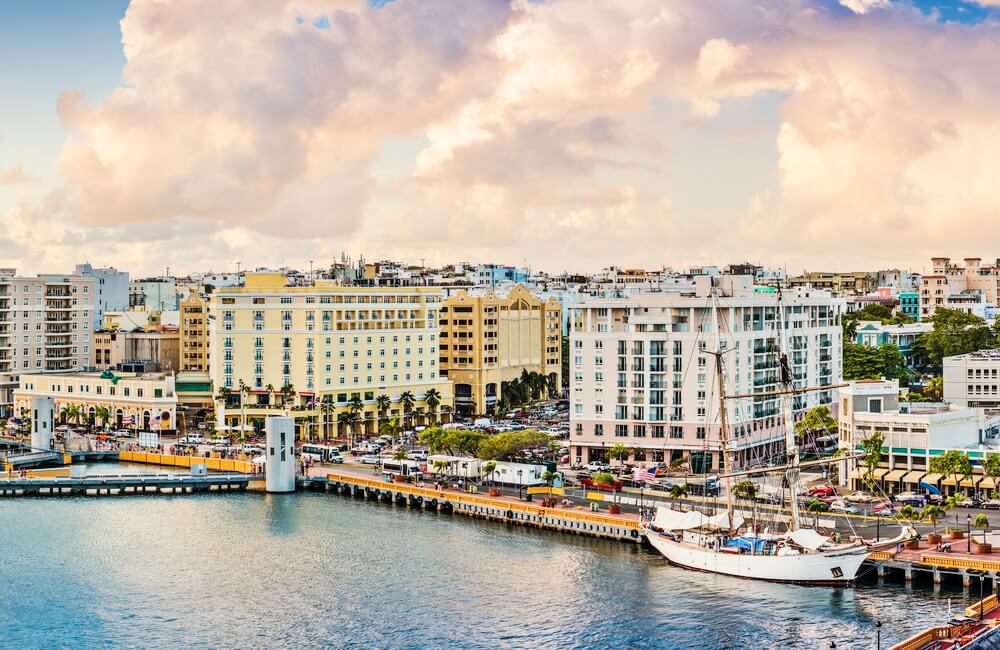 Disclosure: This post may contain affiliate links. Meaning, I get a small commission if you purchase through my links, at no cost to you.
Why stay in an Airbnb in Puerto Rico
For travelers looking for new experiences on their trip, Airbnb is an excellent choice for visitors to Puerto Rico.
It will allow you to stay at some of the best places around the island without breaking your budget, get hospitality from hosts who know the local culture and landscape intimately, and get away from the typical resort-based tourism.
---
The 10 best Airbnbs in Puerto Rico
Here are, without further ado, ten lovely rental homes to stay around Puerto Rico.
1- Rancho La Terapia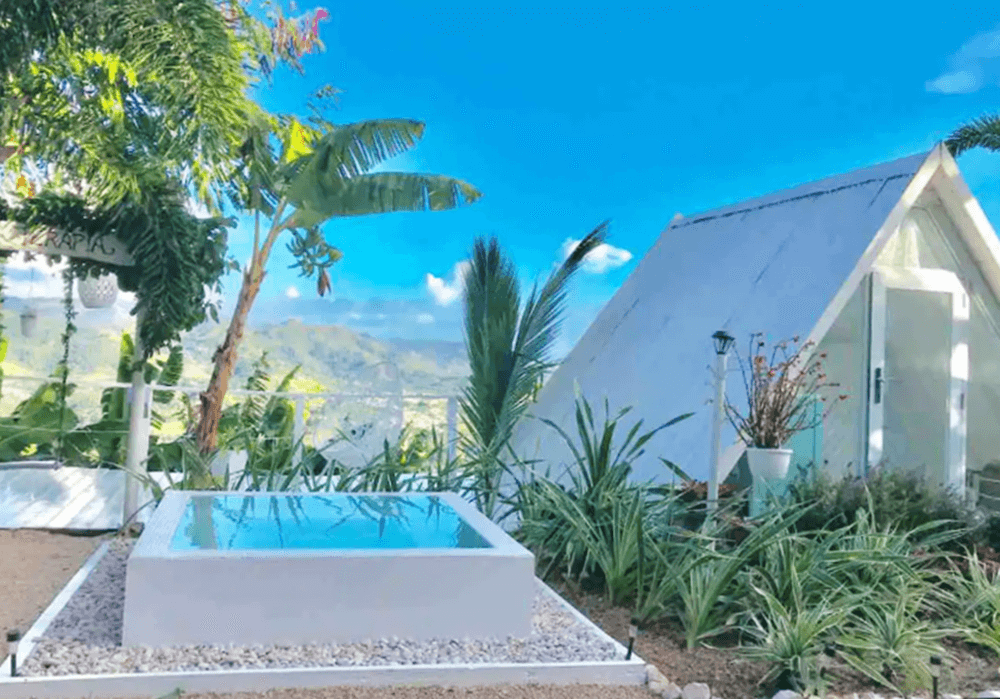 📍 Villalba
With a private hot tub and infinity pool, this gorgeous cabin offers the ultimate glamping experience.
The transparency of its walls offers a panoramic view of the surroundings and allows you to see an epic sunrise from bed.
2- Rancho Esto Es Vida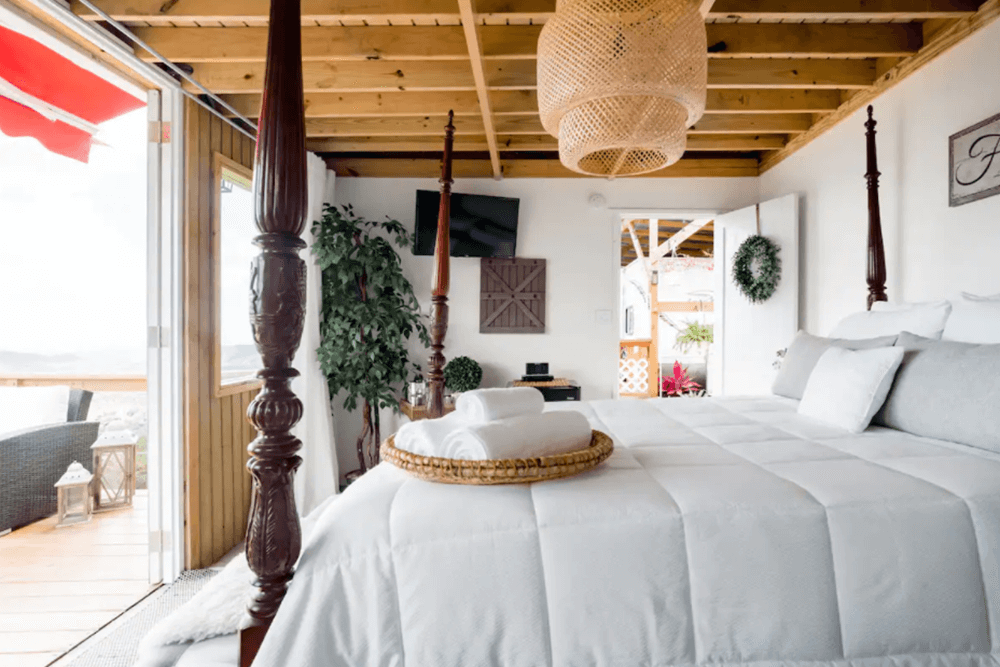 📍 Villalba
This rancho is one of the most well-reviewed Airbnbs in Puerto Rico due to its amenities and spectacular views.
Imagine a house with a hot tub, patio, full kitchen, and a private terrace with mountain views. This place has it all.
3- Oceanfront apartment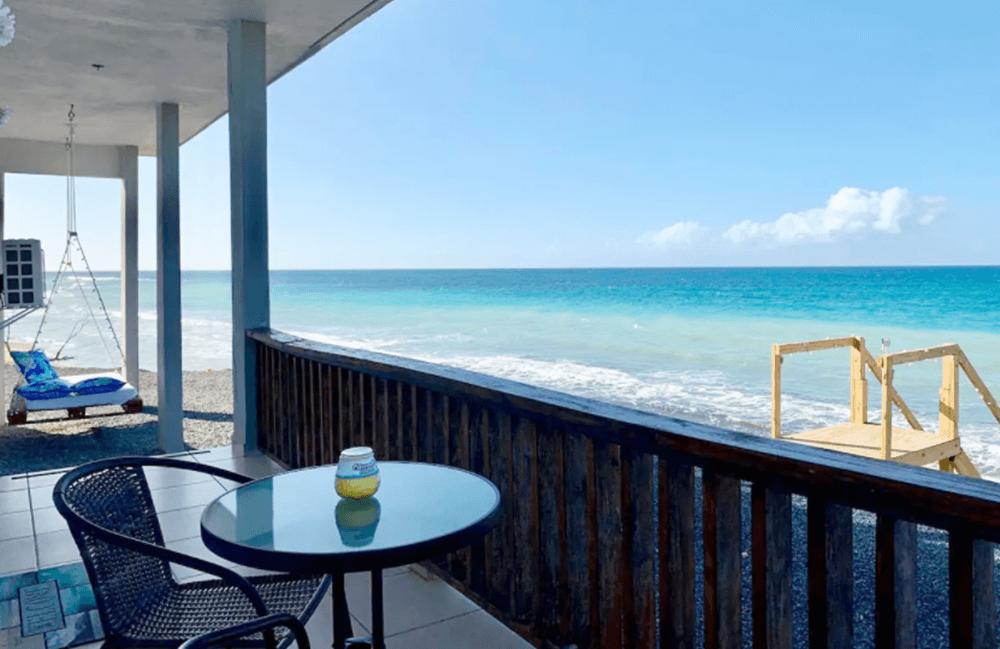 📍 Aguada
Literally steps from the beach, this wonderful oceanfront apartment is a dream come true and perfect for couples exploring Puerto Rico.
4- Suite with a private swimming pool and tub
📍 Rincón
This gorgeous suite is luxurious and feels very resort-like.
Each unit is completely private with a swimming pool and tub and has access to shared facilities such as an outdoor sitting area, hammock, and a rooftop terrace, perfect for enjoying the ocean and mountain views.
5- Bubble dome
📍 Ponce
Have you ever thought you could stay in a dome in Puerto Rico?
Well, you can! This super Instagram-worthy dome has a queen-size bed, air conditioning, an outdoor kitchen, and even a private pool.
6- Flamboyan's Apartment
📍 Rincon
This is a lovely home to relax in. Very cozy and home-like, it's a good option for digital nomads or remote workers.
7- Romantic & Relaxing Getaway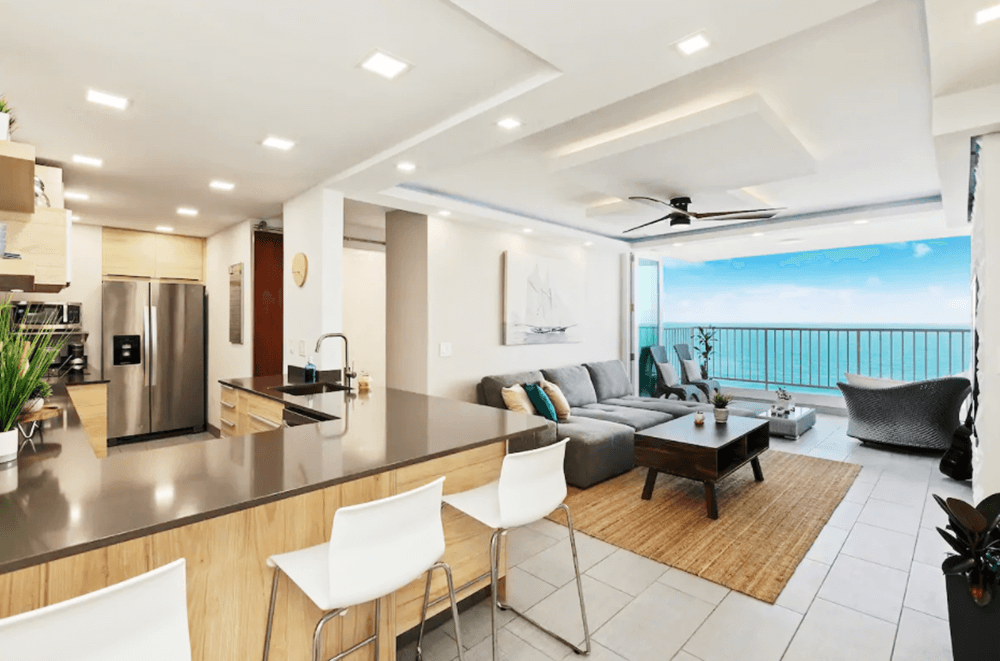 📍 Luquillo
With a panoramic view of the stunning Luquillo coast, this Private, quiet, calming, and very comfortably equipped condo is a great place to stay and perfect for couples.
8- HW Tiny Home
📍 Bayamón
This lakefront tiny home is the cutest!
It has a kitchenette, a queen bed, and a queen sofa bed. Also, the outside area is just beautiful and super private.
A kayak, pedal boat, barbeque, and Netflix are included in your stay.
9- Romantic beachfront condo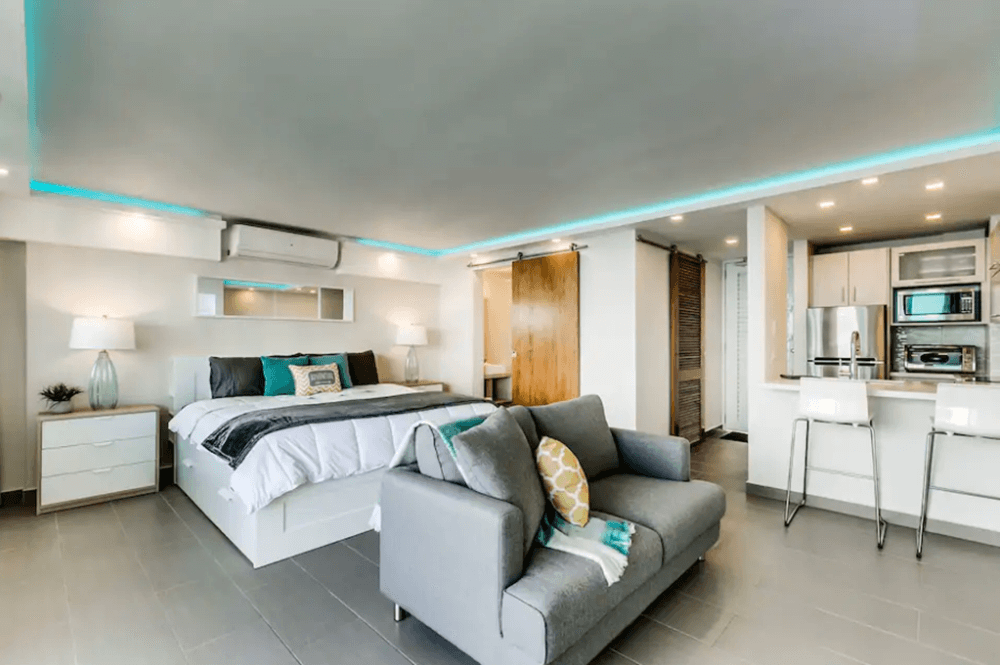 📍 Luquillo
This clean and modern condo is close to many attractions, including a surf beach, El Yunque rain forest, and the Bio Bay.
It has been recently renovated so it has every kind of amenities you might ever need and the best part: only a few steps from the beach,
10- Luxurious Lakefront Suite
📍 Utuado
This luxurious lakefront suite is a one-of-a-kind property, perfectly placed between green mountains and the mystical Lago Dos Bocas.
Perfect for couples, it is fully equipped and, of course, absolutely stunning.
---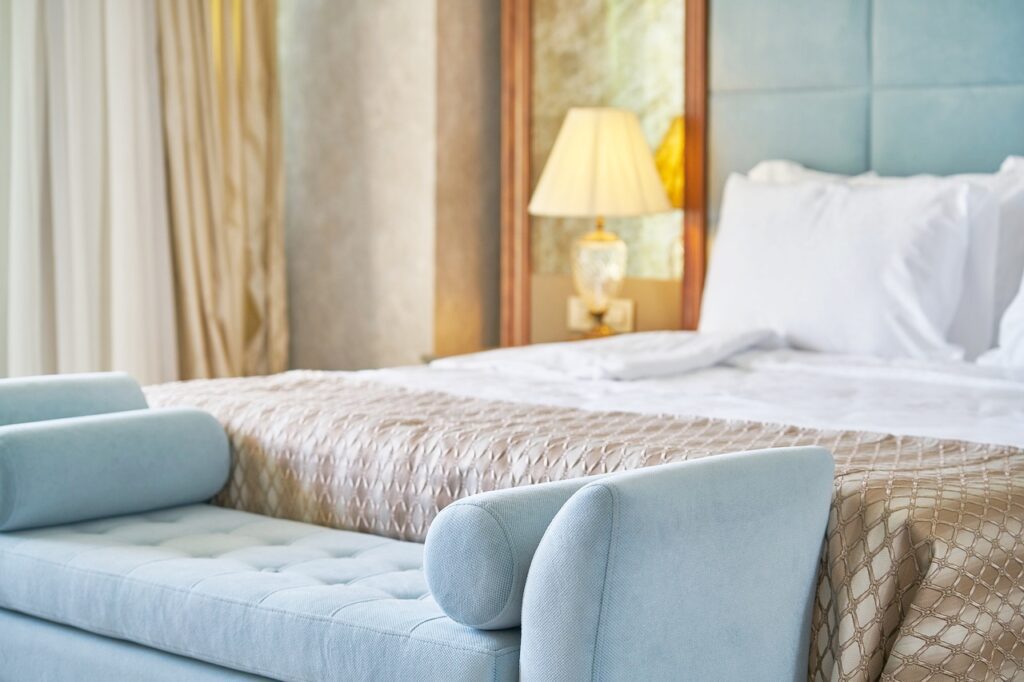 Wrap-up: Wonderful Airbnbs in Puerto Rico
That's a wrap! I hope this list of the best Airbnbs in Puerto Rico has helped you find your perfect spot to stay while visiting this beautiful island.
---