/
Last Updated November 12th, 2023
15 Reasons Why Salem Is Worth Visiting
If you're looking for a unique and historic place to visit, Salem, Massachusetts, is the perfect destination.
Salem is a city with a rich history and a beautiful setting. Nestled on the Massachusetts coast, this charming city is best known for its association with the Salem witch trials, which took place in the late 17th century.
Today, Salem is a thriving community and trendy tourist destination, where visitors can learn about the city's history and explore its many charming shops and restaurants.
In this post, you will read all about why the beautiful city of Salem is worth visiting.
---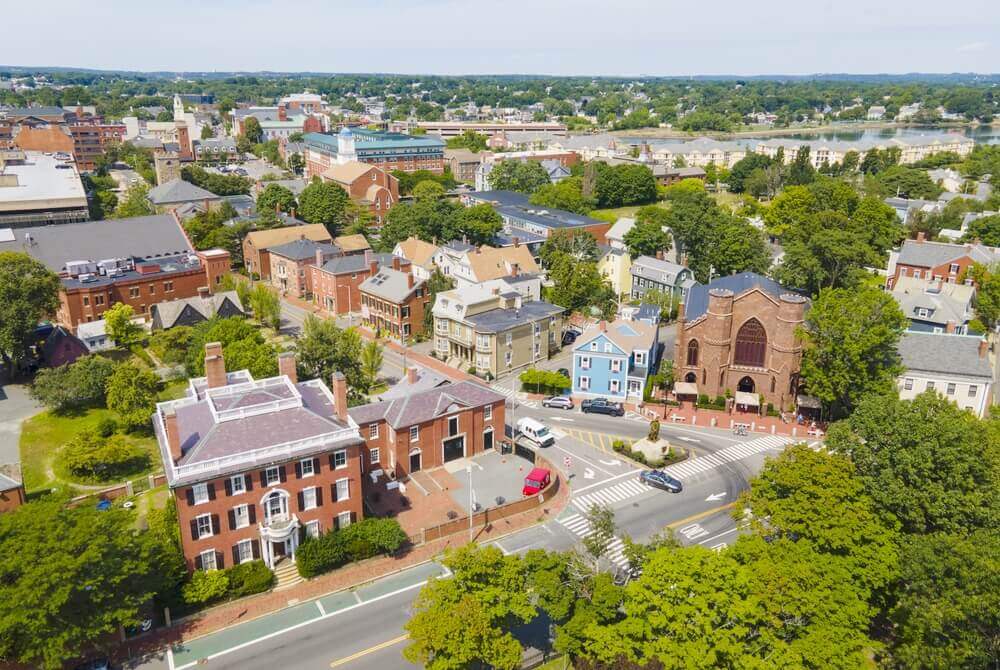 Disclosure: Some links on this page are affiliate links. That means that at no extra cost to you, I earn a small commission if you book through these links, and that helps me keep this blog running. Enjoy!
How to get to Salem
The best way to get from Boston to Salem is by train. The MBTA Commuter Rail's Newburyport/Rockport Line stops right in Salem, and the ride takes about 45 minutes.
You can also take the ferry from Boston to Salem, which takes about an hour. Now, if you're driving from Boston, it will take you about an hour to get to Salem via I-93.
---
Is Salem worth visiting?
Absolutely! Salem is a beautiful city with a rich history and various interesting things to see.
Whether you're interested in the 1692 witch trials or simply want to explore a new place, Salem is definitely worth a trip.
---
10 Reasons to visit Salem, Massachusetts
Here are, without further ado, the best reasons to visit Salem:
1- Learn about Salem's Witch trials
Salem is a fantastic place to get in touch and learn about the witch trials.
For those who had never heard of them, the infamous Salem witch trials occurred in 1692, sparking a wave of hysteria that resulted in the execution of 20 innocent people.
The trials began after a group of girls claimed to be possessed by the devil, leading to investigations and accusations that quickly spiraled out of control.
Over several months, dozens of people were accused of witchcraft, and many more were interrogated and imprisoned. In the end, 19 people were hanged, and one was crushed to death, all in the name of rooting out evil from Salem.
Pretty intense, huh?
2- There are plenty of museums and historical landmarks to explore
Salem is home to a few incredible museums, such as the Salem Witch Museum and the Peabody Essex Museum.
The Salem Witch Museum tells the story of the witch trials, while the Peabody Essex Museum is a world-renowned museum with a focus on maritime history and art.
Salem also has a variety of historic landmarks, such as the Salem Maritime National Historic Site and the witch trial memorial on Gallows Hill.
3- Salem is such a beautiful city
Salem is an adorable (and super photogenic) town.
While you walk around the streets, make sure to pay attention to all the beautiful architecture.
4- It is an incredible Halloween destination
Salem is one of the most popular destinations in the country for Halloween.
Every year, the city's Halloween celebration draws thousands of visitors from all over the world. It features a variety of events, including a parade, costume contests, and live entertainment.
Read: 10 Tips for a wonderful Halloween in Salem
5- There are plenty of great restaurants and bars in Salem
The food scene in Salem is truly incredible.
From seafood restaurants to craft breweries, there are many good places to grab a bite to eat.
Some of the best places to eat in Salem include the Ledger Restaurant, Red's Sandwich Shop, and Sea Level Oyster Bar.
6- Salem is home to a variety of quaint and unique shops
If you're looking for a unique shopping experience, Salem definitely has it.
The city is home to a variety of witch-themed shops that you won't find anywhere else.
7- Visit the filming locations of Hocus Pocus
If you're a fan of the 1993 film Hocus Pocus, you'll definitely want to visit Salem.
Many of the film's iconic scenes were filmed in Salem, including Max & Allison's School, Allison's house, and Old Town hall, where the Halloween party in the movie takes place.
8- You can get a palm reading with one of the best psychics in the country
Salem is home to some of the best psychics in the country.
If you're interested in getting a palm reading, tarot card reading, or any other type of psychic reading, Salem is the perfect place to do it.
I personally had a palm reading with Leanne at Hex Old World Witchery, and it was an incredible experience.
9- There's a museum dedicated to horror movies
Count Orlok's Nightmare Gallery is one of Salem's most unique museums. This museum is dedicated to the history of horror films, and it features a variety of artifacts and memorabilia. It is a must if you love horror films!
10- You can take a really interesting ghost tour
Salem is said to be one of the most haunted cities in America, so it's no surprise that there are plenty of ghost tours available.
These tours take you to some of the most haunted places in Salem, including the witch trial memorial on Gallows Hill and the graveyard at the Old Burying Point.
This is one of the city's most popular ghost tours.
11- There's an annual festival dedicated to pumpkins
Every October, Salem hosts the annual Salem Pumpkin Festival.
This festival celebrates all things pumpkin, and it features a variety of events, including a pumpkin carving contest, a pumpkin pie eating contest, and live entertainment.
12- The House of Seven Gables is one of the most iconic houses in America
The House of Seven Gables is a historic house located in Salem.
The house was built in 1668, and it is one of the oldest surviving timber-frame houses in America. The house is now a museum, and it features a variety of exhibits on the history of the house and its occupants.
13- It's a fantastic place for people to watching
Salem attracts all sorts of interesting characters and therefore is a great place to people watch.
Whether you're watching the tourists in costume on Halloween or the locals going about their everyday lives, you're sure to see some interesting people here.
14- Salem makes for a great day trip from Boston
Last but not least, Salem is located just a short drive from Boston, making it the perfect place for a day trip no matter the time of year!
---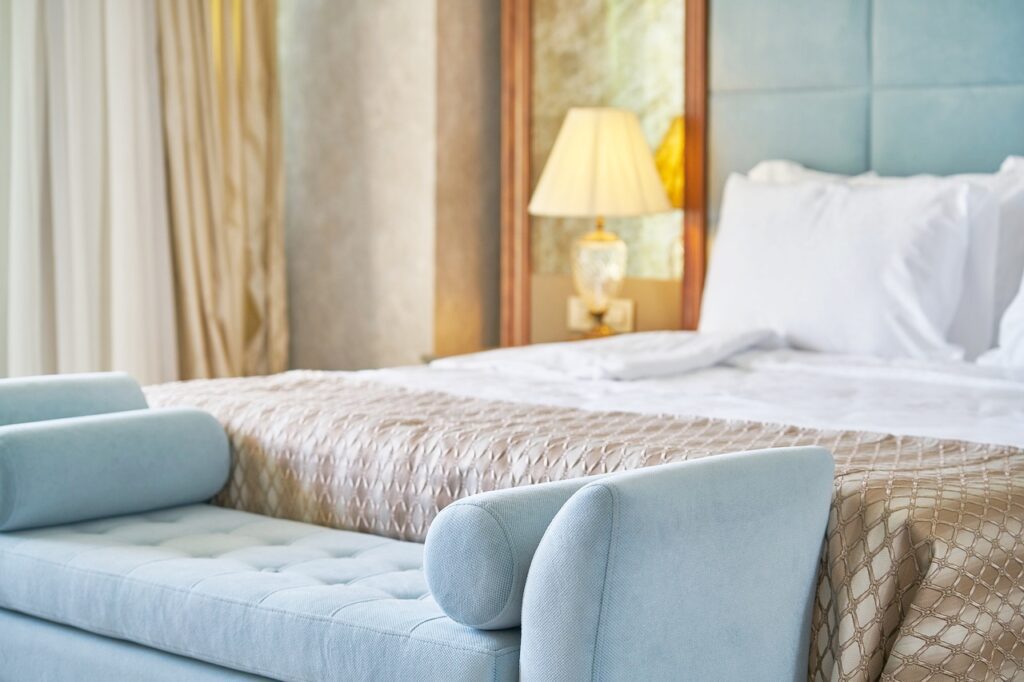 Finding a place to stay in Salem
There are many great places to stay in Salem, MA, depending on your budget and what amenities you are looking for.
For those looking for a luxurious experience, The Merchant is a beautifully restored hotel that offers guests both modern comforts and historic charm.
The Hawthorne Hotel is another option for those looking for a luxurious experience, with its spacious rooms and on-site restaurant.
For budget-minded travelers, the Salem inn offers clean and comfortable rooms at a reasonable price.
---
Best time to travel to Salem
The best time to travel to Salem if you are looking for the most authentic experience is October, when the city is decked out for Halloween and the annual Salem Witches' Festival takes place.
However, if you want to avoid the crowds, any time from November to April is an excellent time to visit.
---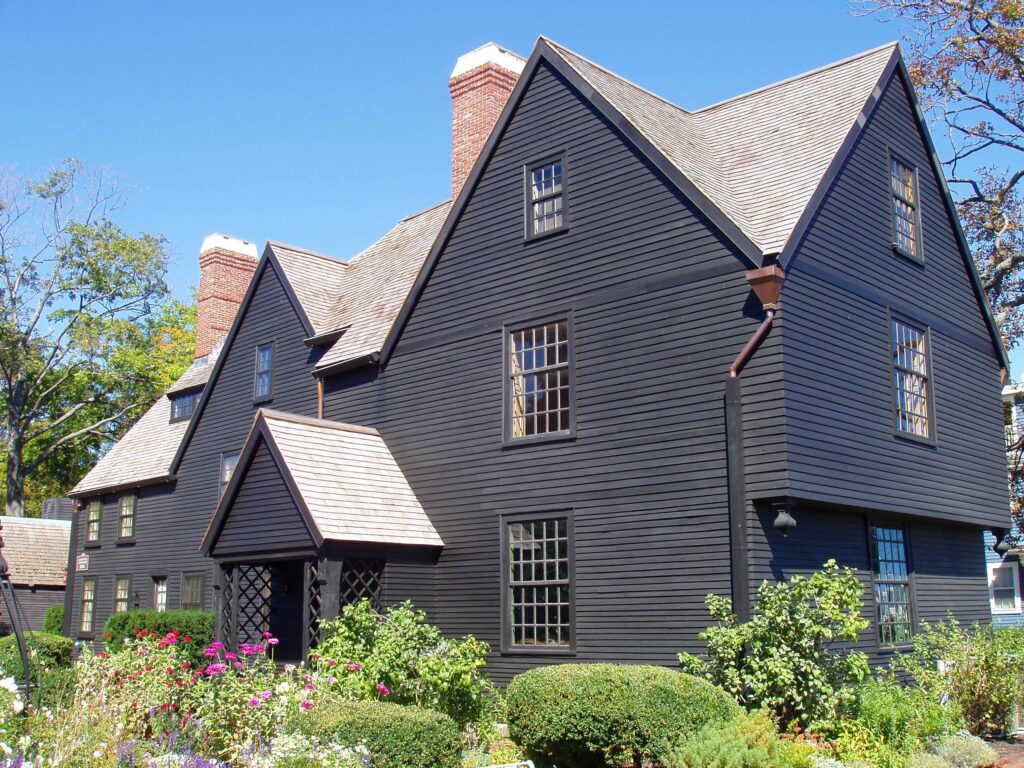 How to get around Salem
Walking is the best way to get around Salem, as most attractions are located within the city center.
---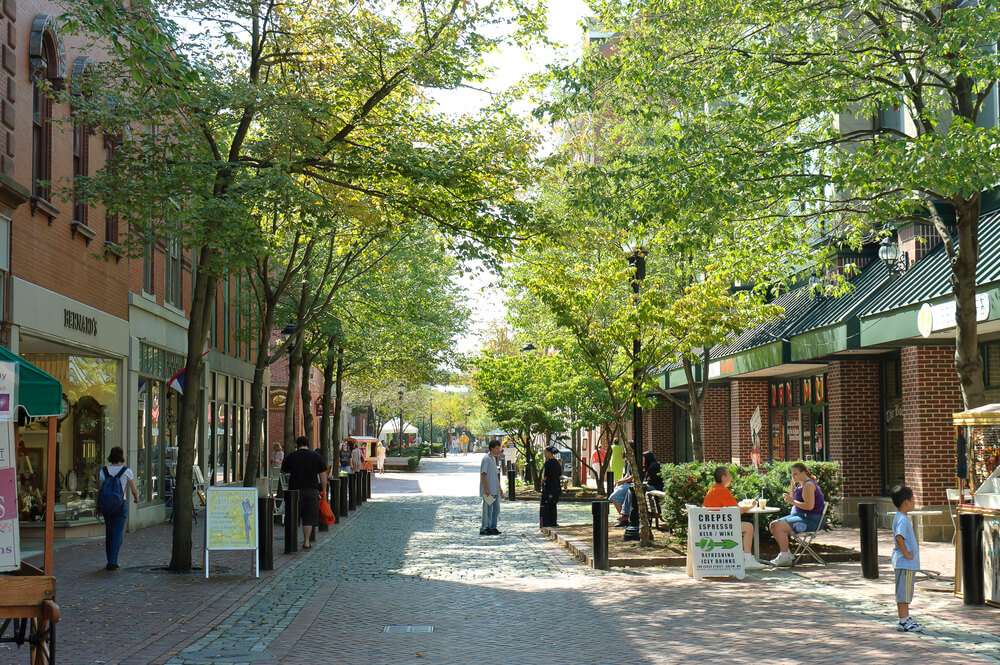 Best tours to take on your trip
Going on a tour is a great way to learn about the history and culture of Salem.
These are some of my favorites:
History & Hauntings of Salem Guided Walking Tour
Learn about the mysterious history of Salem on this guided walking tour of the city.
Follow your local historian guide through Salem, listen to 400 years of history, and admire the old architecture that dates back hundreds of years.
For a spookier experience, select the nighttime tour led by lantern light and find out the truth about the 1692 Salem Witch Trial hysteria.
The Salem Night Tour
When night falls across Salem, it's the perfect time to explore the city's spooky and sinister past on a haunted history tour.
On this top-rated walk through one of America's most haunted places, follow a licensed guide along lamplit streets while listening to legends and true tales of witchcraft, murder, mayhem, and more.
Visit sites related to the infamous 17th-century Salem Witch Trials, and hear about the ghostly spirits said to still rattling through the town's historic homes and graveyards.
Salem Voodoo, Vampires, and Ghosts Guided Walking Tour
Uncover Salem's dark past and mysterious legends on this haunted history walking tour.
Expert historians and paranormal investigators help separate fact from fiction while retelling the events of the 1692 witch trials and leading you through Salem's most notorious sites.
Escape the gimmicks and delve into authentic tales of voodoo, witchcraft, vampires, and ghost sightings that have left their mark on the infamous New England town.
Privateer Schooner Sailing Tour in Salem Sound
Embark on an interactive sailing excursion off the coast of Salem on a replica historic privateer schooner.
Great for families and anyone who gets bored easily, this adventure keeps you engaged by offering opportunities to help with tasks such as raising the sails and steering the boat.
Plus, the crew shares stories about Salem's history and the privateers' role.
---
Fun facts about Salem
Salem is home to the oldest functioning courthouse in the United States
The city is home to the world's most extensive collection of witch memorabilia
Salem is nicknamed "The Witch City"
Halloween is the busiest time of year for Salem, with over 250,000 visitors descending upon the city during October
---
Wrap-up: is Salem worth visiting?
There you have it: all the wonderful reasons why Salem should be on your bucket list. I hope you enjoy this lovely town just as much as I did.
For more travel tips and updates, make sure to follow me on Instagram.
---