/
Last Updated November 18th, 2023
27 Exciting Things To Do In Puerto Rico
With its rich history, beautiful beaches, and home to one of the most incredible forests in the world, the Caribbean island of Puerto Rico makes for a fantastic getaway from the United States.
In this guide, you will find a list of all the best things to do in Puerto Rico + travel tips that will make planning your trip much easier.
---
Disclosure: Some links on this page are affiliate links. That means that at no extra cost to you, I earn a small commission if you book through these links, and that helps me keep this blog running. Enjoy!
In A Hurry?
These are our favorite things to do in Puerto Rico:
The best things to do in Puerto Rico on your next vacation
There's so much more to explore in Puerto Rico than most people know.
Visit places like Parque Nacional de las Cavernas del Rio Camuy, Cueva del Indio, and Rio Tanama for some of the most incredible views of the island.
---
2- Indulge in the local delicacies of Old San Juan
Are you a foodie? Well, then you will be happy to know that San Juan is the best place for savoring the authentic flavors of Puerto Rico.
Old San Juan is dotted with many local food joints, where you can expect to have an incredible gastronomic experience.
Enjoy staple foods like sofrito, alcapurrias, or bacalaitos for a memorable gastronomic experience in Old San Juan.
---
3- Explore Icacos Island on an All Inclusive Boat Tour
Live out your island castaway fantasies aboard a luxury catamaran as you visit the deserted tropical island of Icacos from Fajardo on this half-day sailing cruise.
Sail into the aquamarine waters of the Caribbean, admiring views of the El Yunque mountains in the distance, before arriving at the nature preserve of Icacos for a leisurely day of swimming and snorkeling.
---
4- Explore Arenales Caves, River, and Waterfall
Spend an adventurous day exploring rivers and the famous Arenales Caves.
You'll hike through rivers, visit an underground cave, and get the chance to do some swimming. Finish off your day of adventure with a hike to a small hidden spring before returning to your hotel.
---
5- Go ziplining in the jungle at JungleQui Zipline Park
Satisfy your appetite for adventure during a zipline adventure at JungleQui Zipline Park at El Yunque National Forest.
---
6- Going on a day trip to Culebra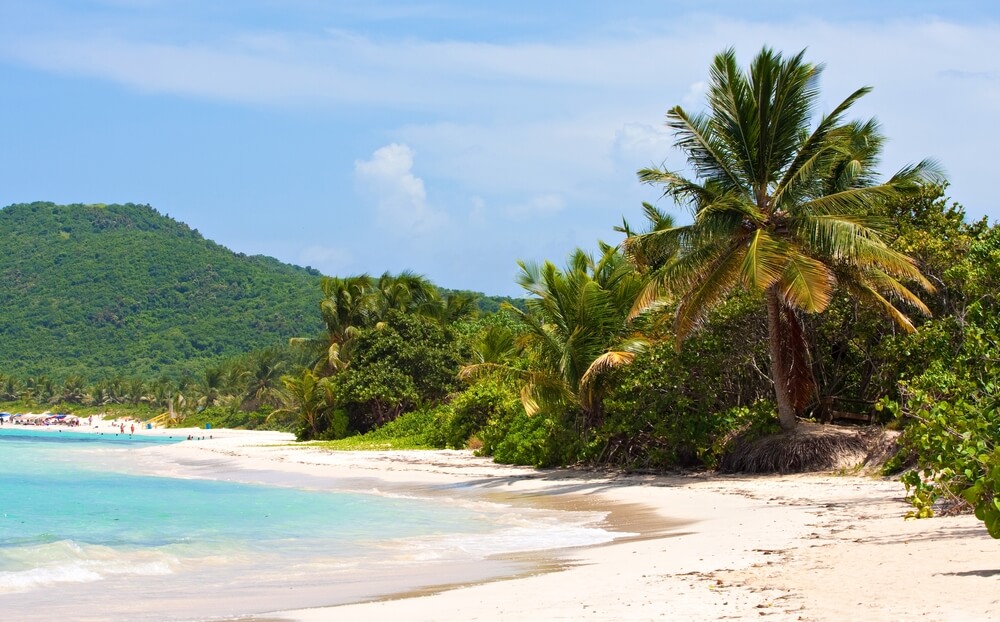 Book a journey from Fajardo to Culebra to indulge in some exciting beach activities, such as swimming, sunbathing, or beach exploration.
Visiting the mesmerizing island of Culebra is for sure one of the best things to do in Puerto Rico.
---
7- Jet Ski in Isla Verde, Puerto Rico
A super fun way to discover the pristine waters of Isla Verde is with a 90-minute Jet Ski adventure.
---
8- Go on an Atv Adventure at Campo Rico Ranch
Experience the lush landscape surrounding San Juan, Puerto Rico on a 2-hour ATV adventure at a private ranch.
Hop aboard for the ride of a lifetime and enjoy stunning views of the mountains, mangroves, limestone rocks, and indigenous wildlife roaming free.
---
9- Explore Mesmerizing Spanish and French Architecture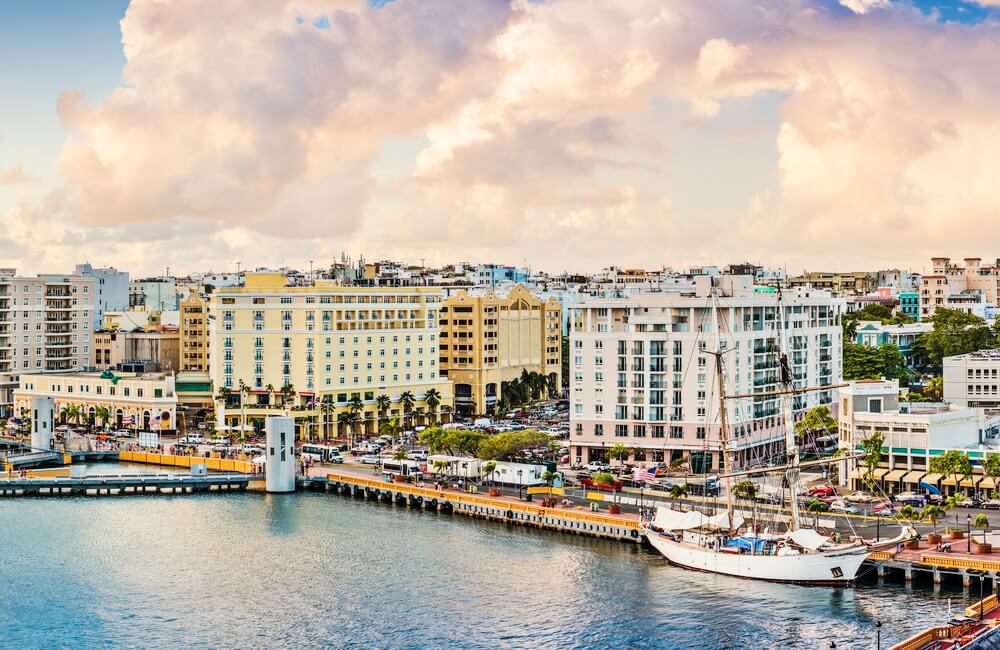 Explore the colorful buildings and charming streets of Old San Juan to contemplate and learn more about the marvelous age-old Puerto Rican architecture.
---
10- Kayak Laguna del Condado at night
See the city lights of Puerto Rico on this night kayak excursion on the Condado Lagoon.
You'll be in a clear bottom kayak equipped with LED lights, which you'll turn on when the sun goes down.
---
11- Take a trip to Puerto Rico's North Coast
The North Coast of Puerto Rico is filled with amazing places to discover, like Parque Las Cavernas del Rio Camuy, Cueva Ventana, and Cueva del Indio.
---
12- Discovering Captivating Marine Life
Puerto Rico is heaven for finding exotic marine life such as turtles, manatees, sea cucumbers, starfishes, juvenile fish, queen conchs, and even stingrays.
---
13- Snorkeling near San Juan
If exploring the underwater world is your thing, then snorkeling in Guaynabo should be added to your Puerto Rico itinerary.
Are you a beginner at snorkeling? No worries- professional assistance would help you to experience the adventure to the fullest.
You would be provided with all the required equipment and guidance to make your journey memorable.
---
14- Explore El Yunque Rainforest
Perhaps the most popular thing to do in Puerto Rico, A full-day trip to El Yunque Rainforest is an absolute must in any Puerto Rico itinerary!
El Yunque Rainforest is home to immaculate waterfalls and is a very unique ecosystem as it is the only tropical rainforest in the US Forest System.
---
---
---
15- Go on a sunset cruise
Enjoy a new perspective on Old San Juan—and soak up Caribbean breezes and sunset views—aboard an epic sunset boat trip.
---
16- Visit the City of Ponce
Popularly acknowledged as the "Jewel of the South" of Puerto Rico, Ponce is an ideal spot for history buffs. It is a land of extraordinary architectural marvels and renowned museums.
Add the Parque de Bombas firehouse, Tablado La Guancha, and other popular destinations to your itinerary. Another hidden gem in the vicinity of Ponce is Gilligan's Island.
---
17- Rum tasting at Casa Bacardí
Raise a glass of Puerto Rico's finest rum during this tasting session and distillery tour at San Juan's world-famous Casa Bacardí.
Taste the diverse styles of rums in the Bacardí family as you sample a range of vintages, including reserve bottles not sold anywhere else.
---
18- Discover the Abundant Nature of Fajardo
Many tourists don't know about the magnificence and grandeur of northeastern Fajardo. The land is home to pristine beaches, where turtles and manatees can easily be found.
---
19- Explore Colonial San German
When planning your trip to Puerto Rico, don't forget to add San German to your itinerary. Although it is a smaller city, its beauty is mesmerizing.
If you want to experience the city to the fullest, then you should plan to stroll through the streets. A large number of historic attractions are located in the vicinity of each other and ready to welcome you.
Do not forget to take local advice whenever needed since San German is less traveled as compared to San Juan.
---
20- Make a trip to Castillo San Felipe del Morro
Castillo San Felipe del Morro was built during the 1500s as a shield for San Juan. Plan your trip between 9 am to 6 pm and prepare to capture some precious moments here with your camera.
---
21- Meet Sea Turtles in Rincon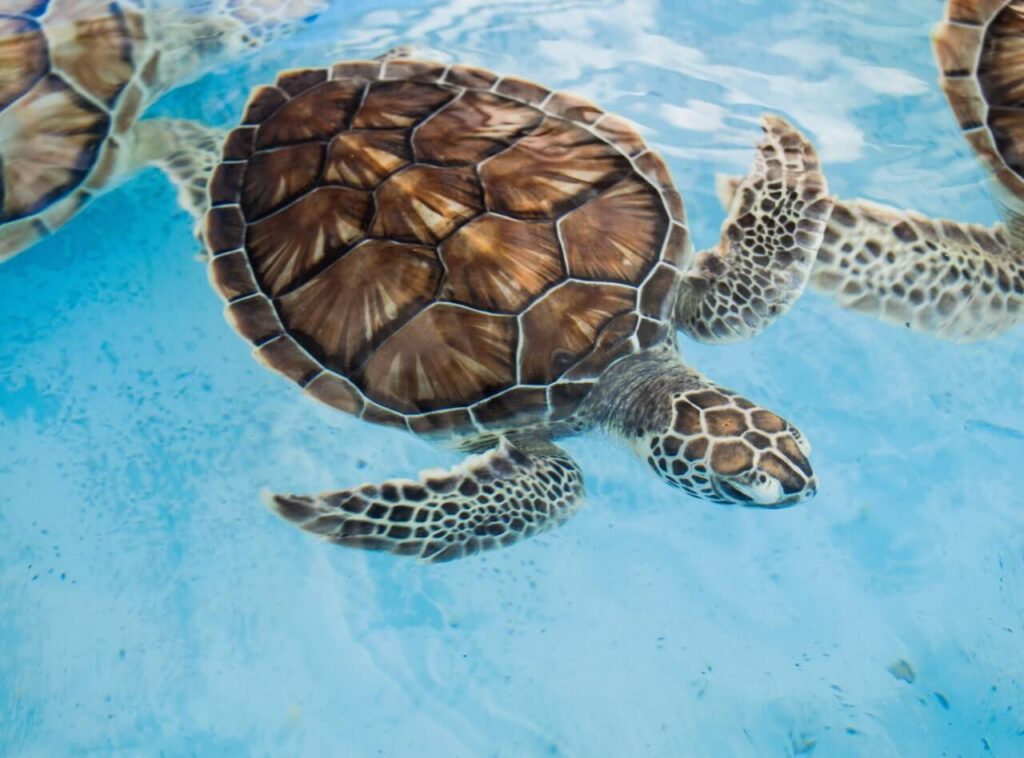 Are you excited about seeing sea turtles? Then, you should not miss visiting Rincon, nestled on the western coast of Puerto Rico.
In simple words, Rincon is home to leatherback sea turtles. Snorkeling, scuba diving, or swimming around sea turtles is for sure one of the most fun things to do in Puerto Rico.
---
22- Explore Spanish Shipwrecks
How about diving around Spanish shipwrecks on your trip to Puerto Rico? Not only is Puerto Rico known for its pristine waters but also for its underwater world.
Snorkeling through age-old shipwrecks (the oldest one being from the 1500s) is a one-of-a-kind experience.
The snorkeling journey starts from Rincon or Vieques. Are you a certified scuba diver? Then you can go scuba diving in this spectacular place.
---
23- Indulge in the beauty of Mayagüez
Get ready to be amazed at the marvelous architecture of Mayagüez, which is popularly called the "Sultana of the West." The scenic views are added perks for visitors to this place.
If you drive from Cabo Rojo, then you would reach Mayagüez within 30 minutes. However, you can also choose to board a flight via the Eugenio Maria Hostos Airport to reach Mayagüez.
Once you reach Mayagüez, do not forget to explore Isla de Ratones and Desecheo (popular snorkeling destinations).
---
24- discover Beachside Cliffs in Isabela
Isabela is an enchanting coastal town with gigantic cliffs and rock structures. Guajataca Railroad Tunnel is a hidden gem that you absolutely have to visit in Isabela.
Another offbeat destination is the pit cave of Pozo de Jacinto. Both of the above places find their destination in white-sand beaches.
---
25- Discover pre-Columbian Sculptures in Cueva del Indio
History enthusiasts should explore the Cueva del Indio cave to know about the culture of this fantastic place.
The good news is that Arecibo is located in the vicinity of Cueva del Indio, so you can travel to both places in a single day.
---
26- Scout through the Offbeat Destination of Cabo Rojo
The main attraction of Cabo Rojo is the Cabo Rojo Lighthouse, which is nestled at the vertex of the southwestern cliffs of Puerto Rico. The marvelous lighthouse overlooks the pristine waters of the Caribbean.
Although the entrance is rugged, exploring the less-traveled path of Cabo Rojo would give you a unique experience. Do not forget to plan a trip to Las Salinas to discover the pink salt repositories of Cabo Rojo.
---
27- Relish Delicacies from a Food Truck in Santurce
If you are an enthusiast of art and culture, then Santurce will appease your soul!
The most iconic attraction of Santurce is its food trucks. Pay a visit to Miramar Food Truck Park, which remains open every day from midday to 11 pm. Indulge in some wonderful fusion delicacies here, such as Peruvian ceviche and dumplings filled with fresh Puerto Rican ingredients.
---
Where to stay in Puerto Rico
If you haven't booked your accommodation in Puerto Rico yet, no worries! There are several fantastic and affordable hotel options to choose from.
Here are some of our favorite hotels in San Juan:
---
When should you plan your trip to Puerto Rico?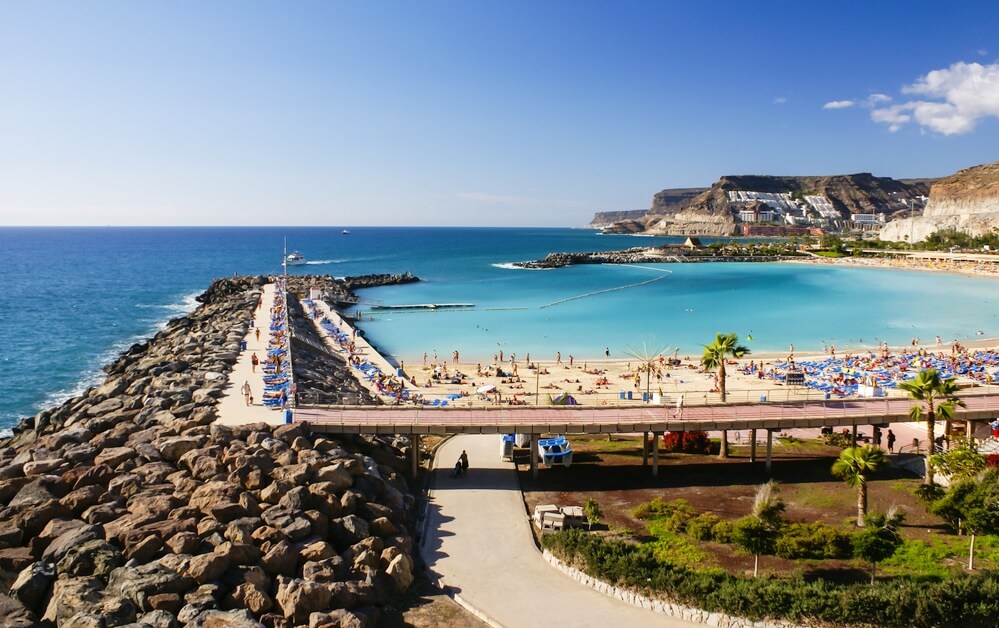 The ideal time to visit Puerto Rico is between mid-April and June.
Puerto Rico also sees pleasant weather in spring. However, the best time to explore the place is during winter. That is why winters in Puerto Rico experience the highest prices for tours and accommodation.
---
How many days should you plan a trip to Puerto Rico?
Puerto Rico is a small island but there is no limit to tourist attractions, exciting activities, and gastronomic experiences to have there. Hence, you should plan a trip for at least four to five days to this wonderful place to experience the vibes to the fullest.
Read: 4 Days in Puerto Rico: The Perfect Itinerary
---
Tips to plan your Vacation to Puerto Rico
Packing
Do not forget to carry sunglasses, sunscreen, and flip-flops along with other essentials on your trip to Puerto Rico.
Transportation
If you stay in a resort with transportation facilities, that will save you a lot of stress! In the absence of this facility, you will need to Uber, especially if you are booking your stay in Condado or Old San Juan.
Renting a car is also possible but parking is almost nonexistent in San Juan.
Do you want to stroll around the place to experience the ambiance to the fullest? Note that Condado, the old part of Rio Piedras, and Old San Juan are the only pedestrian-friendly urban locations in Puerto Rico.
---
Wrap-up: The best things to do in Puerto Rico
That's a wrap! Now that you know all the best things to do in Puerto Rico, you are ready to plan the trip of a lifetime.
I really hope this post is helpful and that you get to visit at least some of these incredible places.