/
Last Updated November 10th, 2023
17 Amazing Free Things to do in Denali National Park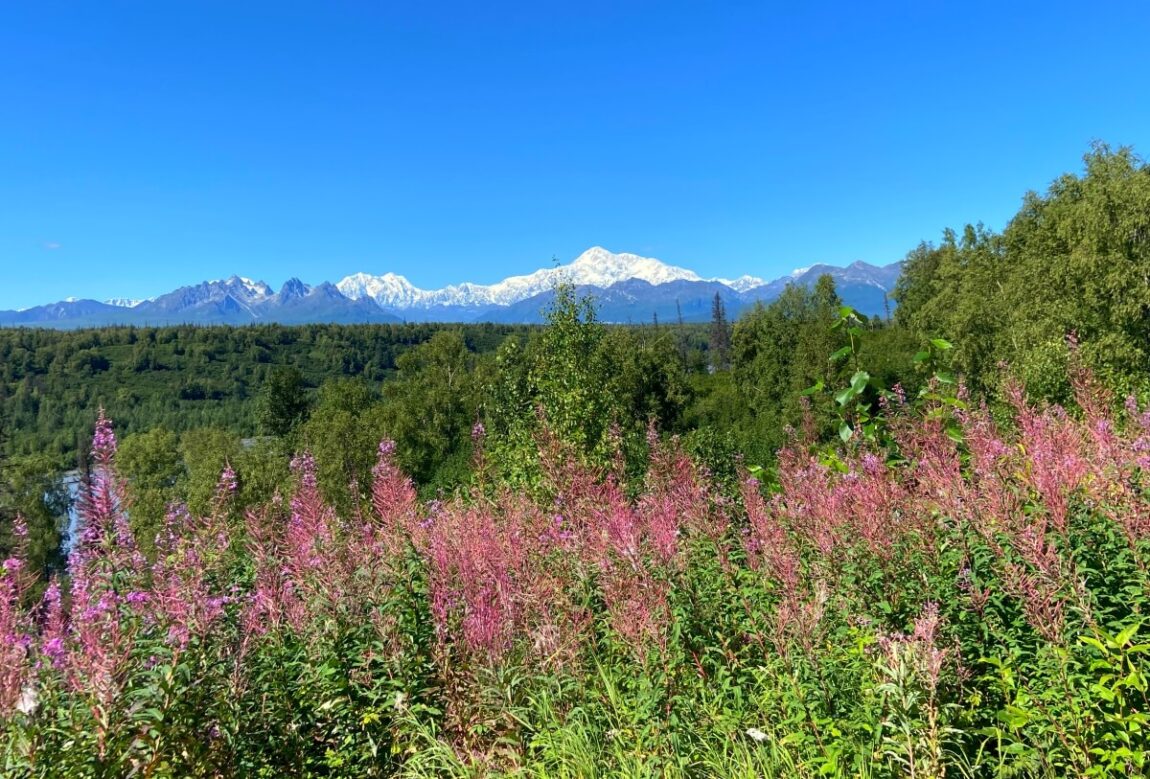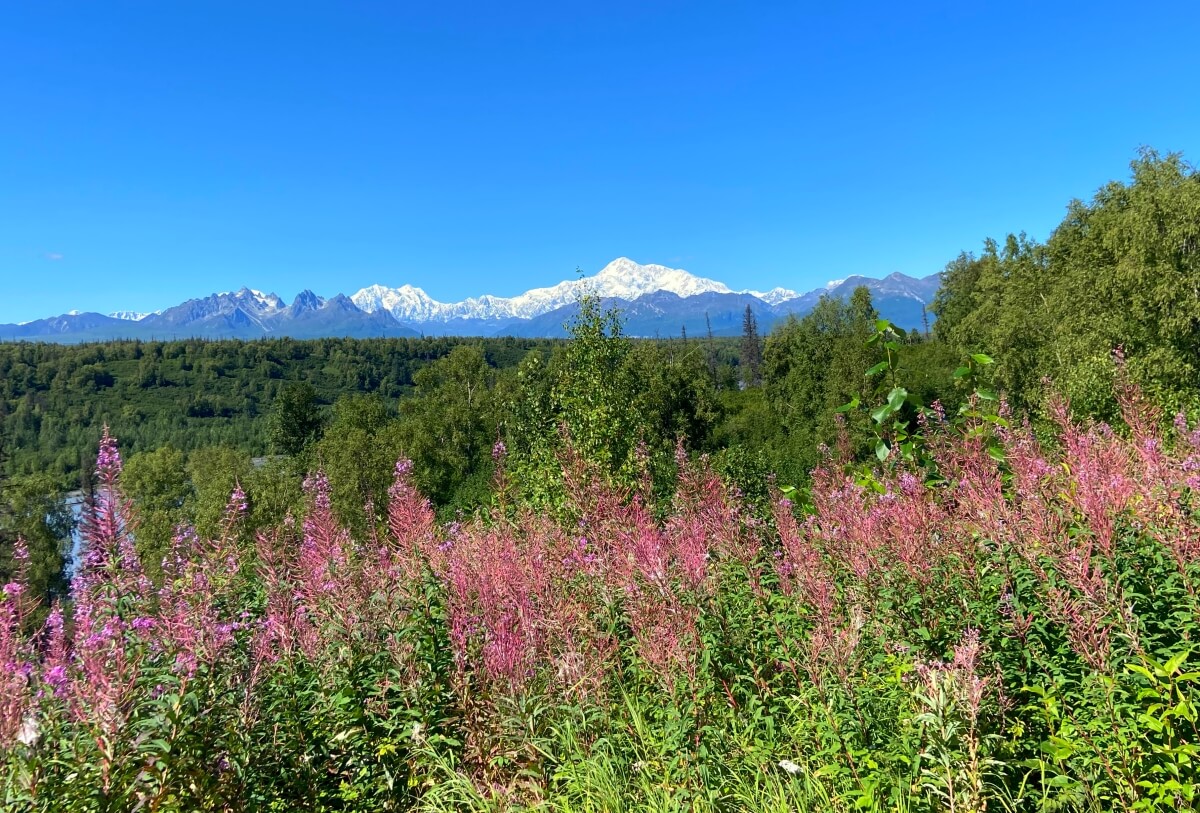 Denali National Park is one of the most popular tourist destinations in Alaska. Every year, thousands of people come to see the park's incredible mountains, tundra ecosystem, and abundant wildlife (Denali is home to a variety of plants and animals, including grizzly bears, caribou, and wolves!).
Also, the park is located in the heart of the Alaska Range and is home to Mount McKinley, the tallest mountain in North America. Pretty amazing, right?
However, as with anything in Alaska, visiting Denali can get very expensive very quickly. Think of 100$ bus tickets, accommodation, gas, and paid activities – it is not rare for a tour in Alaska to cost more than five hundred dollars.
But don't worry, I visited Denali on a budget and I can tell you: it is doable! Especially if you stick to enjoying all the free activities the park has to offer.
In this post, you will find a guide to the best things to do for free in Denali National Park.
---
Plan your Perfect trip to Alaska
🏨 Find the perfect hotel on Booking.com
🎫 If you'd like to go on a fun tour, check out the best tours to take in Alaska
🎒 Pack bear spray, waterproof hiking boots, and a rain jacket
Follow me on Instagram for more travel tips
Disclosure: Some links on this page are affiliate links. That means that at no extra cost to you, I earn a small commission if you book through these links, and that helps me keep this blog running. Enjoy!
How to get to Denali National Park
Denali National Park is located in the wonderful state of Alaska and can be reached by car, bus, or train.
If you are driving to Denali, the easiest way to get there is to take the George Parks Highway from Anchorage. The drive from Anchorage to Denali takes about four hours.
You can also take the Denali Star Train from Fairbanks or Anchorage, which takes about eight hours but offers incredible views!
Another option is taking a bus. Park Connection Alaska offers bus service from Anchorage to Denali, and there are also several smaller companies that offer shuttle services.
---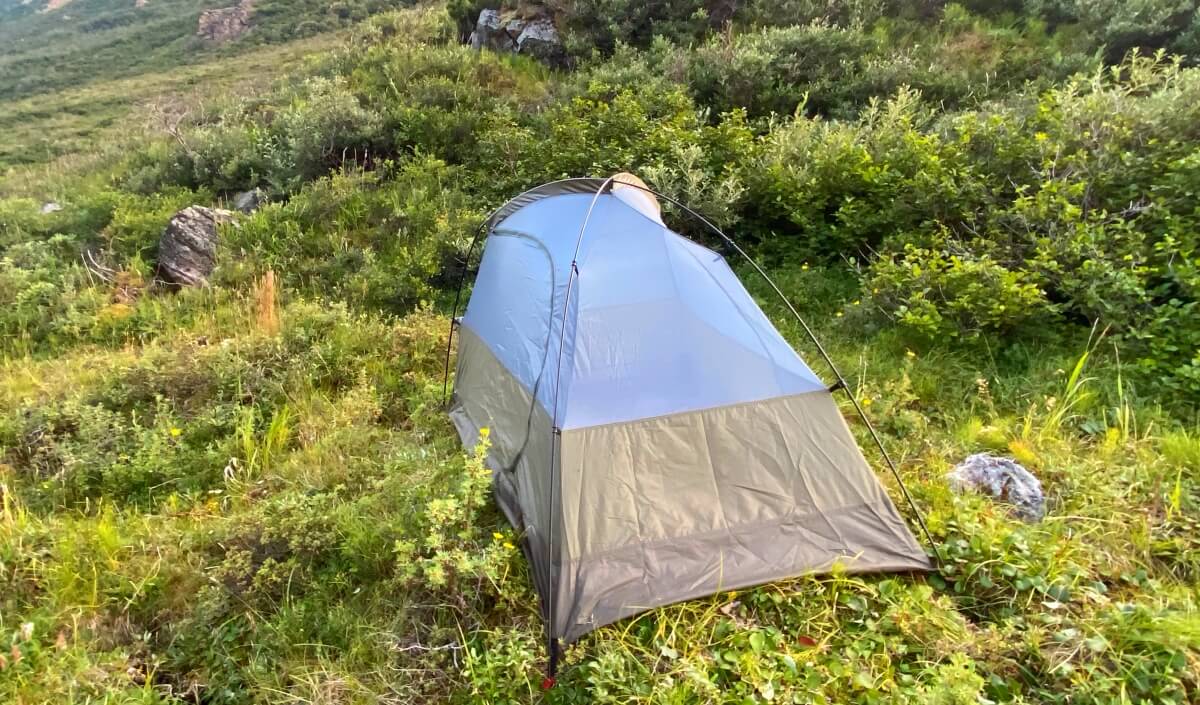 What to pack for Denali National Park
When packing for Denali, be sure to bring plenty of layers as the weather can change quickly and unexpectedly. A pair of good hiking boots are also essential, as is bug spray ( mosquitoes are a real problem in Alaska!) and bear spray.
In terms of food, I would recommend packing camping food and snacks and bringing a cooler with you so that you can picnic while enjoying the incredible views. The park is really remote and there are not many affordable places to buy food around it.
---
How many days in Denali?
I recommend spending at least three days in Denali National Park.
This will give you enough time to explore the park and hike some of the coolest trails. However, if you want to really experience all that Denali has to offer, I recommend spending at least a week in the park.
---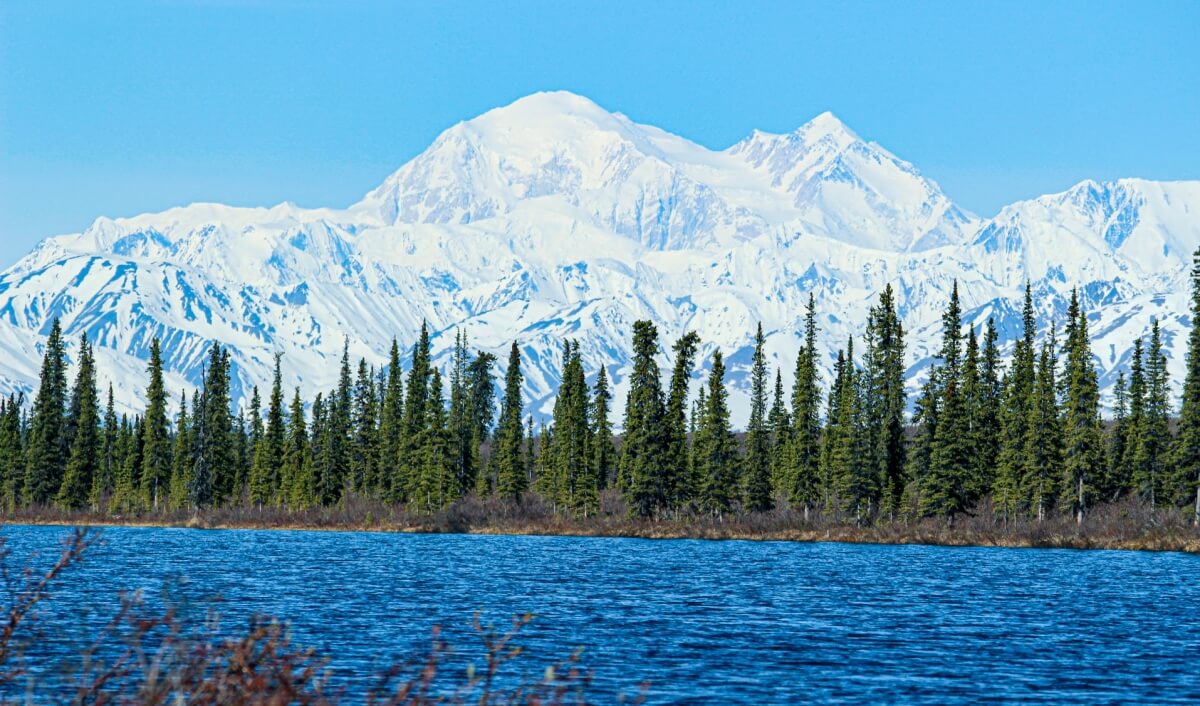 15 Best free things to do in Denali
There are many amazing things to do in Denali National Park, and best of all, many of them are free.
Here are 15 of the best free things to do in the park:
1- See the majestic Denali
At 20,310 feet (6,190 meters), Denali is the tallest mountain in North America, and seeing it is the main reason so many people make their way to the park.
It is an impressive sight to behold and there are many places in the park where you can get great views of the mountain.
Seeing Denali, however, is more difficult than you might think: because of clouds and weather conditions, it is said that only 30% of visitors actually see the mountain.
2- Visit the sled dog kennels and see a demonstration
The Alaskan Huskies that live at the Denali sled dog kennels are absolutely adorable!
Sled dogs are an important part of Denali's history, and you can learn all about them at the park's sled dog demonstrations. These demonstrations take place daily during the summer, and they're a great way to see these amazing animals in action.
Another option is hiking to the kennels (about 3 miles from the Visitor Center), to visit the dogs and see the museum.
3- Hiking
Denali is home to six million acres of pristine wilderness and because of its size and remote location, hiking in Denali can be a challenging but rewarding experience.
There are dozens of trails to choose from, ranging from easy day hikes to multi-day backpacking trips. Whether you're looking for an adventurous expedition or a peaceful stroll through the woods, there are many trails to choose from.
Best trails in Denali:
Mount Healy Overlook Trail: This 3.5-mile round-trip hike takes you to the top of Mount Healy, where you'll be rewarded with stunning views of the park.
Savage River Loop Trail: This easy, 3-mile loop is a great option for those looking for a short and scenic hike.
Savage Alpine Trail: This difficult, 7-mile round-trip hike is so worth it. The views from above are incredible.
4- Camping
Denali is one of the best places in the world to go camping (I actually had my first camping experience ever there!).
There are dozens of campgrounds to choose from, ranging from remote backcountry campsites to developed front-country campgrounds with amenities like flush toilets and running water.
Camping in Denali is a great way to immerse yourself in the wilderness and enjoy the incredible views. It's also a great way to save money, as camping is much cheaper than staying in a hotel.
5- Wildlife watching
Denali is home to an incredible variety of wildlife, including caribou, moose, Dall sheep, grizzly bears, and wolves.
Wildlife watching is one of the most popular activities in the park, and there are many ways to do it. You can go on a guided tour, take a wildlife photography class, or simply keep your eyes peeled while hiking or driving through the park.
6- View the film, "Heartbeats of Denali" at the Visitor center
This film is a must-see for anyone visiting Denali.
It tells the story of two Alaskan sled dogs and their journey through the park. The film is shown daily at the park's visitor center, and it's a great way to learn about the history and culture of Denali.
7- Visit the Murie Science and Learning Center
The Murie Science and Learning Center is a great place to learn about the park's ecology and wildlife.
The center offers ranger-led programs, exhibits, and films. Admission is free, and it's a great place to visit if you want to learn more about Denali.
8- Take a scenic drive
Denali is home to some of the most stunning scenery in Alaska.
There are two main roads in the park: the Denali Park Road and the George Parks Highway. The Denali Park Road is a 92-mile road that takes you through the heart of the park, and the George Parks Highway is a popular route for visitors coming from Anchorage. Both roads offer incredible views, so take your time, enjoy the scenery and make as many stops as you want!
9- Stop at Denali Viewpoint South for incredible views of Denali
Speaking of stops, Denali Viewpoint South is one of the best places in the park to park and take in the views.
The viewpoint is located on Denali Park Road and offers stunning views of Denali and the Alaska Range. It's a great place to stop and take some photos, so make sure you add it to your list of things to do in Denali.
10- Get your passport stamped
Make sure to get your passport stamped at the park's visitor center. It's a great way to remember your visit to Denali, and it's also a fun souvenir.
11- Get a backcountry camping permit and go backpacking
One of the best ways to experience Denali is by spending a few nights in the backcountry.
Backpacking is a great way to immerse yourself in the wilderness and enjoy the peace and quiet of being away from civilization. If you're planning on doing any backcountry camping, you'll need to obtain a permit from the park.
Pro-tip: for getting your permit, make sure to plan for at least one hour. The process takes a while since you have a lot of paperwork to fill out and a few instructional videos to watch before getting the permit.
12- Take a ranger-led program
Denali offers a variety of ranger-led programs, ranging from hikes and walks to evening programs. These programs are a great way to learn about the park's history, ecology, and wildlife. They're also a lot of fun, so make sure to check them out.
13- Take the free bus to Savage River
The Savage River shuttle is a free bus that takes visitors to the Savage River area of the park.
This area is known for its stunning views and great hiking trails, so it's definitely worth a visit. The shuttle runs multiple times per day, so make sure to check the schedule and plan your trip accordingly.
14- Bike Denali Park Road
Biking is a great way to see the park, and it's a great workout, too.
Denali Park Road is open to bicyclists from mid-May to mid-September, and it's a great place to ride. There are some steep sections, so make sure you're prepared for a challenge.
15- See the Northern Lights in winter
One of the best things about visiting Denali in winter is the chance to see the Northern Lights. The best time to see them is from late September to early April, so plan your trip accordingly.
16- Become a Junior Ranger
The Junior Ranger program is a great way for kids to learn about Denali and have fun at the same time. Kids ages 6-12 can participate, and they'll receive a badge and certificate upon completion.
17- Take the East Fork Transit bus for $30
Alright alright, I know that the East For Transit Bus is not free, but it does cost only $30, which is a steal considering what you get in return.
The East Fork Transit Bus takes you 60 miles deep into the park, where there are fewer people and incredible views. You can book the tour directly at the Denali Bus Depot.
---
When is the best time to visit Denali?
The best time to visit Denali National Park is between June and September.
During this time, the weather is warm and the days are long. This is also the busiest time of year in the park, so be sure to book your accommodation and activities well in advance.
---
Best tours to take in Denali National Park
If you still have some spare time and a flexible budget after doing a few of the free things to do in Denali, taking a tour is a fantastic way of taking your experience to the next level.
Canyon Wave
Amazing rafting experience on the Nenana river that allows you to float along the natural boundary of Denali National Park.
Denali Park Zipline Adventure
Experience Alaska from the only zipline course in the Denali National Park region.
Soar over the trees during a 3-hour ziplining experience just outside Denali National Park, with expert guides who lead you along a course with six suspension bridges and eight zip lines.
Fly through the boreal forest and over the tundra on this memorable tour that promises exhilarating thrills, incredible scenery, and a fun challenge.
Denali Peak Sightseeing by Plane
Get a closer look at Alaska's majestic Denali from the comfortable window seat of a small aircraft.
Slip on your provided headset to hear commentary from your guide as you fly over the snow-covered peaks, jagged ridgelines, and glacier-carved valleys of Denali National Park, and get within half a mile of the mountain peak.
2.5-Hour Denali Wilderness ATV Adventure Tour
Explore the Alaskan wilderness on a 2.5-hour tour by ATV from Denali.
Stop to view Denali National Park landmarks such as Otto Lake, Healy Valley, and the Alaska Range, and look for wildlife such as moose.
Ride either an automatic single or double ATV through rugged terrain, splashing through water (weather permitting) and traversing rocky creek beds on an ATV.
Denali Highway Jeep Excursion
Spot natural wonders along the Denali Highway in Alaska.
Ride along the 135-mile gravel road and enjoy the scenic views of Denali, the Alaska Range, and glaciers.
Backcountry Photo Excursion by Helicopter
Discover true wilderness and capture epic vistas of endless mountains.
With only 10% of the entire state of Alaska accessible by road, we are proud to offer a premier helicopter-access photography excursion. Soar to a peak where we will land in a remote location with 360° views of the Alaska Range.
The landing area is broad and offers the opportunity for walking around or hiking up the ridgeline for the more adventurous traveler.
You will have over 2 hours for exploration and personalized photo instruction. This is a unique opportunity to experience the wilderness of Denali and to compose the perfect shot.
---
Where to stay in Denali on a budget
I stayed at Denali Hostel & Cabins and I really recommend it!
It is honestly one of the nicest hostels I have ever stayed at and they offer lovely private cabins as well. it's located centrally in the park and is a great jumping-off point for all your adventures.
Other nice options include:
---
Travel tips for visiting Denali National Park
Last but not least, here are some valuable travel tips that will make your trip to Denali run as smooth as possible:
Remember that the park is home to bears and other animals
When visiting Denali, you have to always remember that it is a wild place and that there are bears (and other animals) that could potentially be dangerous.
So, be sure to take all the necessary precautions, such as carrying bear spray and making noise when hiking.
Be prepared for extreme weather conditions
Denali is known for its unpredictable weather, so it's important to be prepared for anything.
Make sure you pack plenty of layers, as the temperature can change rapidly. It's also a good idea to pack rain gear and waterproof footwear.
Bring your own food
There are no restaurants in the park, so it's important to bring your own food. I recommend packing plenty of snacks and bringing along a portable stove if you plan on cooking meals.
Hike at night during summer
One of the best things about visiting Denali during summer is that you can hike at night. Since the sun doesn't set, you can explore the park after dark. Just be sure to bring plenty of insect repellent!
Get a map of the park
Make sure you pick up a map of the park before you go, as cell service is spotty at best. The map will help you plan your hikes and navigate your way around the park.
Good phone signal is rare at the park
As I mentioned before, cell service is spotty at best in Denali. So, it's important to have a backup plan in case you can't get service.
I recommend bringing a paper map of the park and having your accommodation booked in advance.
Make sure you have enough time
Denali is a huge park, and there's so much to see and do. So, make sure you give yourself enough time to explore. I recommend staying for at least 3-5 days.
Start your day early
One of the best ways to avoid crowds in Denali is to start your day early. I recommend getting up early and heading out on a hike. This way, you'll have the trails to yourself and you'll avoid the heat of the day.
---
Wrap-up: Free things to do in Denali National park
So there you have it, a guide to the best free things to do in Denali National Park. I hope this has inspired you to start planning your trip to this beautiful and wild place.
For more travel tips and updates, make sure to follow me on Instagram.
Happy travels!
---