/
Last Updated November 10th, 2023
Hiking Flattop Mountain in Alaska: What to Expect + Tips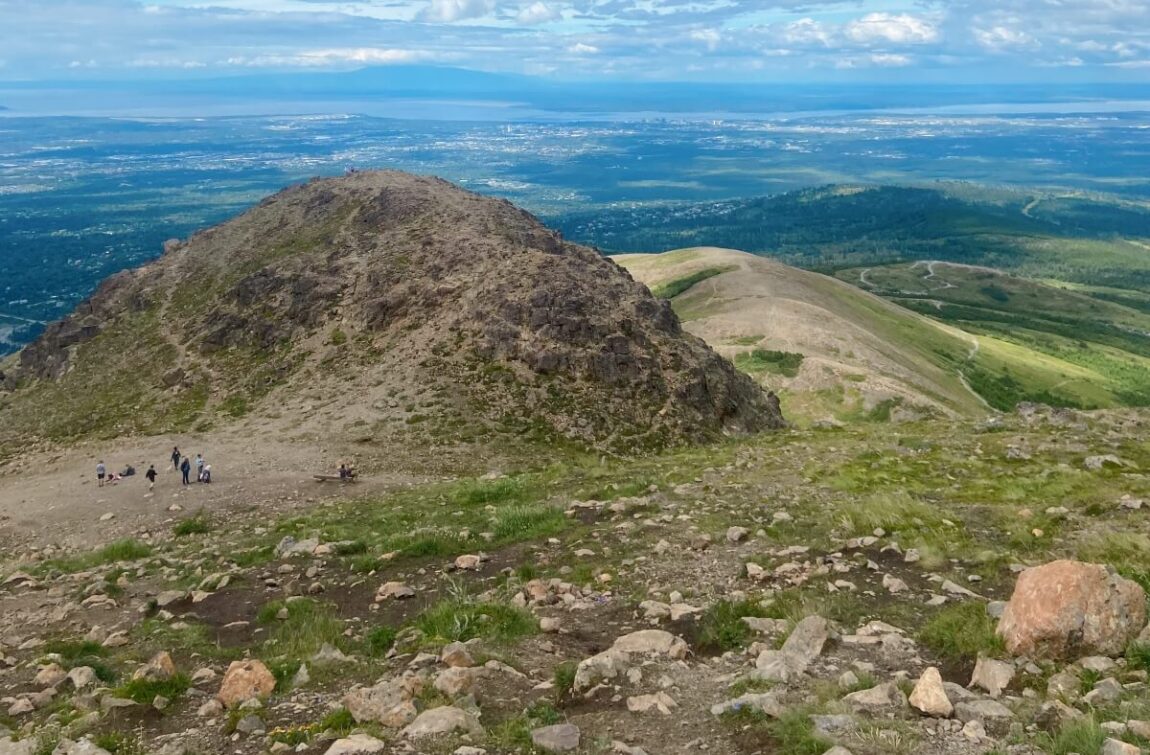 Hiking Flattop Mountain is the perfect activity for a sunny day in Anchorage, Alaska.
What gives this mountain its name is the way the top is relatively flat in comparison to the surrounding peaks, which gives it a very unique look. The views from the top of the mountain are truly breathtaking, and there are many trails to explore.
In this guide, you will find everything you need to know before hiking Flattop Mountain.
---
Plan your Perfect trip to Alaska
🏨 Find the perfect hotel on Booking.com
🎫 If you'd like to go on a fun tour, check out the best tours to take in Alaska
🎒 Pack bear spray, waterproof hiking boots, and a rain jacket
Follow me on Instagram for more travel tips
Disclosure: This post may contain affiliate links. Meaning, I get a small commission if you purchase through my links, at no cost to you. This helps me to keep the blog running with free travel content (:
---
Quick Details
Flattop mountain elevation: 3,510 feet / 1,070 m
Distance: 3.3 miles
Difficulty: Easy-moderate
Time: Approximately 3-4 hours
---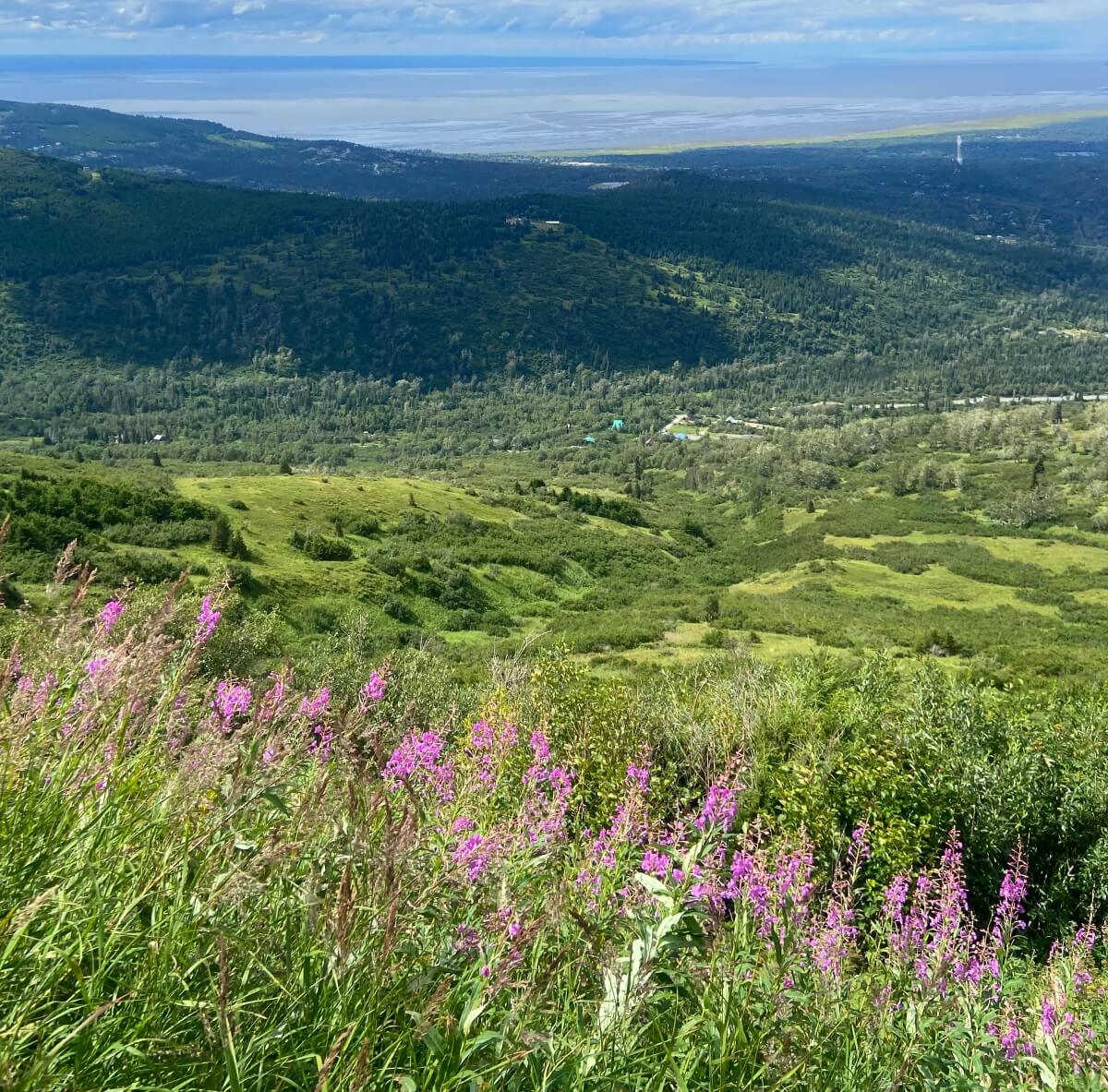 How to get to Flattop Mountain from Anchorage
Flattop is located only a short 15-minute drive from downtown Anchorage, and the best way to get there is by car.
There are two main parking areas at the base of the mountain: the Eileen J. Carroll Visitor Parking lot and the Glen Alps Parking lot. Both parking lots fill up quickly on weekends and holidays, so it is best to arrive early.
If you are not driving, no worries: there is now a shuttle available for those looking to hike the mountain.
---
Flattop Mountain Shuttle
The Flattop Mountain Shuttle takes you from Downtown Bike Rental directly to Flattop. The shuttle leaves at 12:05 and returns at 4 pm.
The best part about the shuttle is that it is pretty affordable: only 24 dollars for the roundtrip.
I took it and I think it's a fantastic option. Our driver was really funny and showed us around Anchorage on the way to the mountain, which was really cool!
---
How hard is the Flattop Mountain hike in Alaska?
The Flattop Mountain hike is considered to be of moderate difficulty. It should take most people between 3 to 4 hours to complete the hike.
The trail is well-marked and there is plenty of other hikers on the trail, so you will not get lost. I would say the trail is mostly easy until the final part when there is a little bit of climbing but nothing too bad.
Anyone with an average fitness level should be able to complete the hike without any problems and I also saw many kids doing it.
---
What to bring
Since this is an easy day hike, you don't need to worry too much about taking a lot of gear with you.
I would recommend bringing sunscreen, water, snacks, and a jacket just in case the weather changes.
Also, don't worry about bringing bear spray here because the trail is really popular.
---
What to expect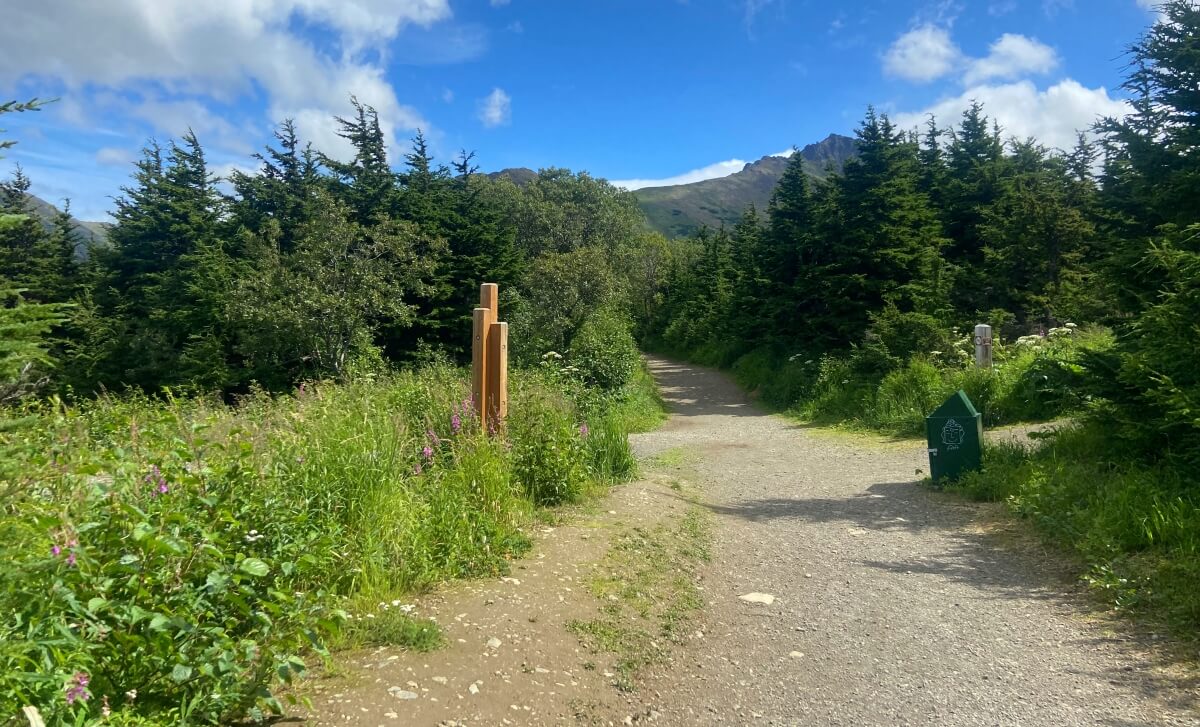 The Flattop Mountain hike starts from the Glen Alps Trailhead. From there, you will walk on a gravel path with a slight inclination for the first part of the hike.
After about 15 minutes, you will reach a flat section and then the trail will start to go uphill. The uphill part is not too long or difficult, and the views get better and better the higher you get!
After that, you will reach the timber stairs. This part of the hike is not hard, but tiring because it is quite steep.
Then, you will find a beautiful lookout that makes the perfect place for resting and hydrating before facing the final part of the hike.
The closest you get to the top of the mountain, the rockier the terrain gets. There are also some small cliffs that you need to be careful of. But don't worry, the path is really well marked and there are no dangers here.
The final part will require you to climb a rock scramble. Take your time and keep your body low. It is not too hard but requires a lot of mindfulness and attention.
Once you reach the top, take a break and enjoy the views! On a clear day, you will be able to have an incredible view of Anchorage and the Chugach Mountains.
---
Tips for hiking Flattop Mountain
Flattop is a great hike to do in Anchorage. Here are some tips to make it even more enjoyable:
Check the weather
In my opinion, hiking Flattop wouldn't be the same if the weather wasn't nice.
Make sure to check the forecast before you go and try to hike on a sunny day. The views from the top are much better when it is clear.
Wear sunscreen
The sun intensity in Alaska is really strong, even on cloudy days. Make sure to put sunscreen, especially if you are hiking during summer.
Bring water and snacks
Even if the hike is not too long or difficult, it is always a good idea to bring water and snacks with you. one liter of water per person should be enough.
Make sure to pack light
Since the last part of the trail requires some climbing, I would recommend packing light. You don't want to be carrying a lot of weight when you are trying to scramble up the rocks.
Go on a weekday, if you can
The Flattop Mountain hike is really popular, especially during weekends.
If you can, try to go on a weekday when there are fewer people around. It will make your experience much more enjoyable.
Look for blueberries near the parking lot
If you are hiking during summer, you might be able to find some wild blueberries near the parking lot.
They are really good and a great way to fuel up before starting your hike!
---
Where to stay in Anchorage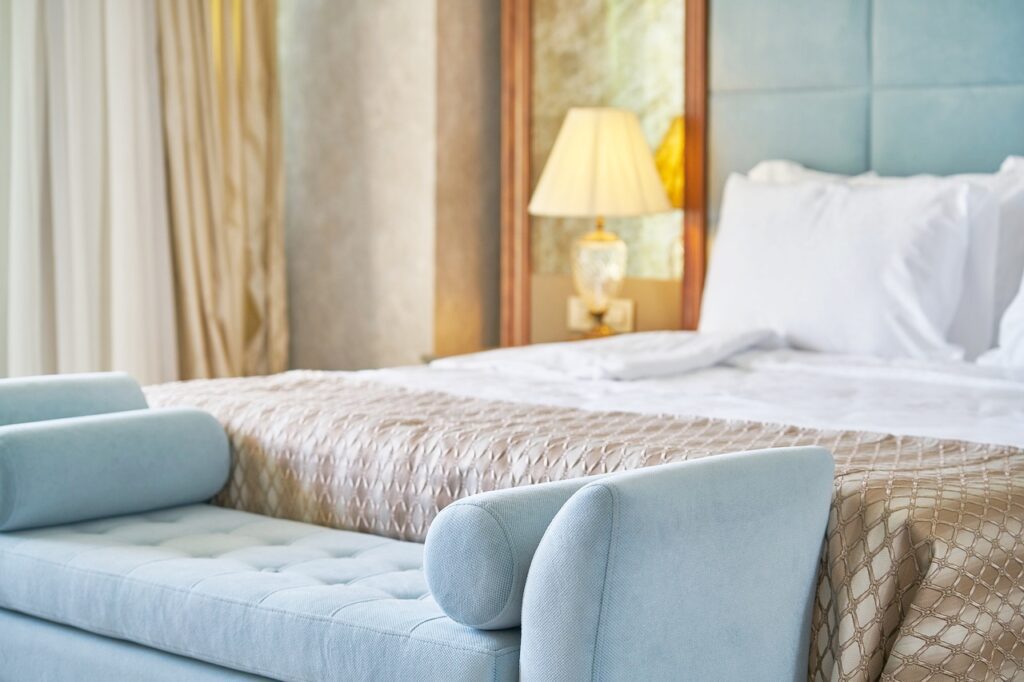 Anchorage is a big city with a lot of different accommodation options.
Here are some recommendations for where to stay, depending on your budget and preferences:
Budget: Base Camp Anchorage Hostel
If you are looking for a budget-friendly option, Base Camp Anchorage is the place to be.
I stayed and volunteered in this hostel for two months and I can tell you that the love they put into making guests have the best experience possible is really incredible.
Mid-range: Hyatt House Anchorage
If you are looking for a mid-range option, the Hotel Hyatt House Anchorage is a great choice.
It is centrally located and has all the amenities you need for a comfortable stay.
Luxury: Sheraton Anchorage Hotel & Spa
For a luxury option, the Sheraton Anchorage Hotel & Spa is located less than a kilometer from the Anchorage Museum of History & Art, this Anchorage city center hotel features an on-site restaurant and rooms with stunning mountain, city, or Cook Inlet views.
Also, it has a modern fitness center, a world-class spa, and an on-site restaurant called Jade Steak & Seafood.
---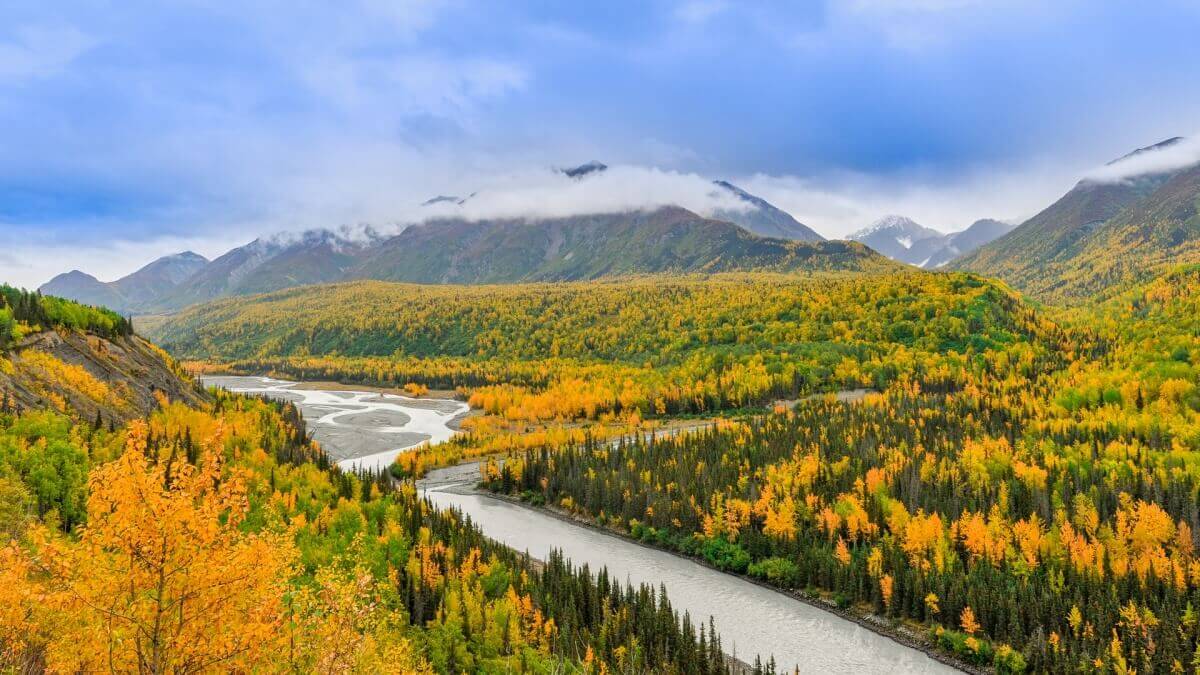 Other cool things to do in Anchorage, Alaska
Already hiked Flattop? Well, here are some suggestions on other cool things to do in town.
Try reindeer sausage
Reindeer sausage is a must-try when in Anchorage.
You can find it in many different places around town, but my favorite is the Snow City Cafe. They have a really good reindeer chili that is perfect for a cold day.
Visit the Alaska Native Heritage Center
The Alaska Native Heritage Center is a great place to learn about the different cultures of Alaska.
You can see traditional dwellings, listen to music, and watch dancing performances.
Go on a helicopter tour and land on a glacier
One of the coolest things you can do in Anchorage is going on a helicopter tour and landing on a glacier.
Many different companies offer this experience, and it is something you won't forget anytime soon!
Bike the Tony Knowles Coastal Trail
The Tony Knowles Coastal Trail is a great place to go for a bike ride. It is an easy trail that goes along the coastline, and it is really beautiful.
Visit the Anchorage Museum
If you are interested in learning about the history of Anchorage, the Anchorage Museum is a great place to visit.
They have exhibits on the area's Native cultures, the gold rush, and more.
Take a scenic drive to Seward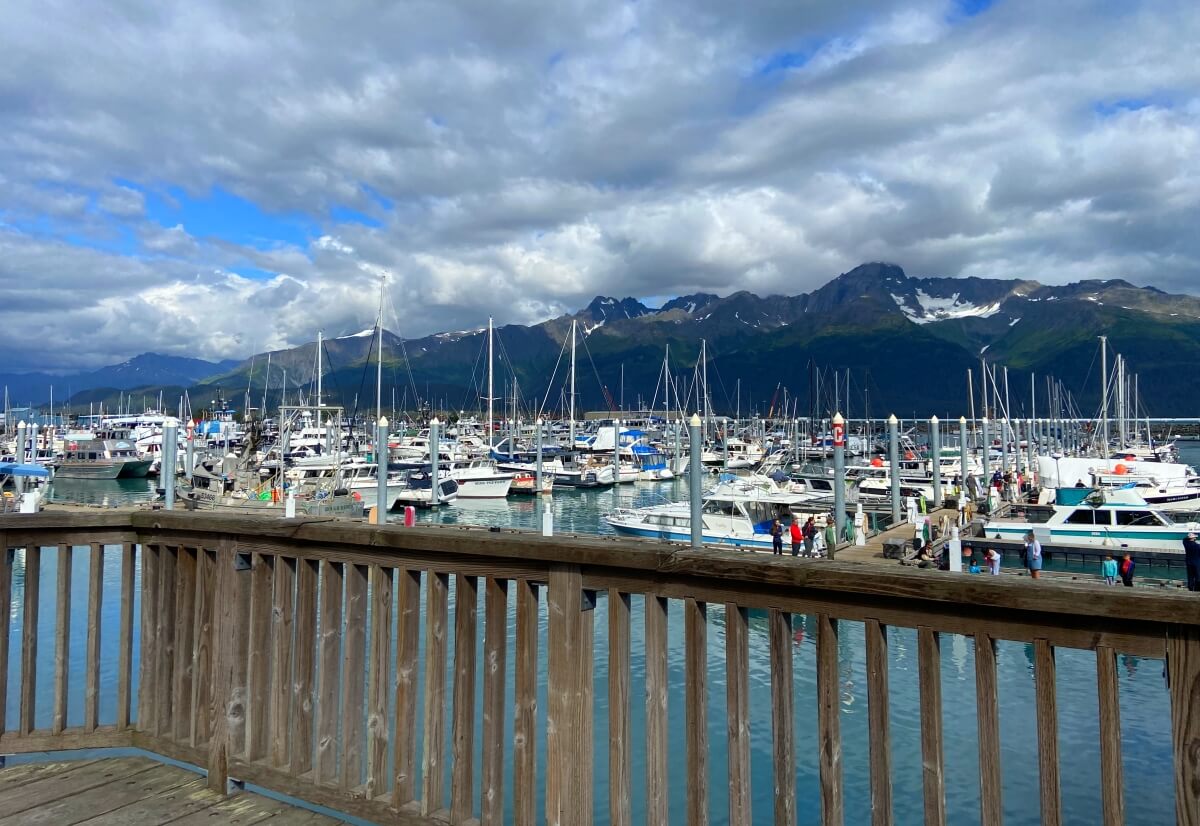 If you have some time, take a scenic drive from Anchorage to Seward. Along the way, you will be able to see some stunning scenery, including glaciers, mountains, and wildlife.
You can read about the best things to do in Seward here.
Visit the Alaska Wildlife Conservation Center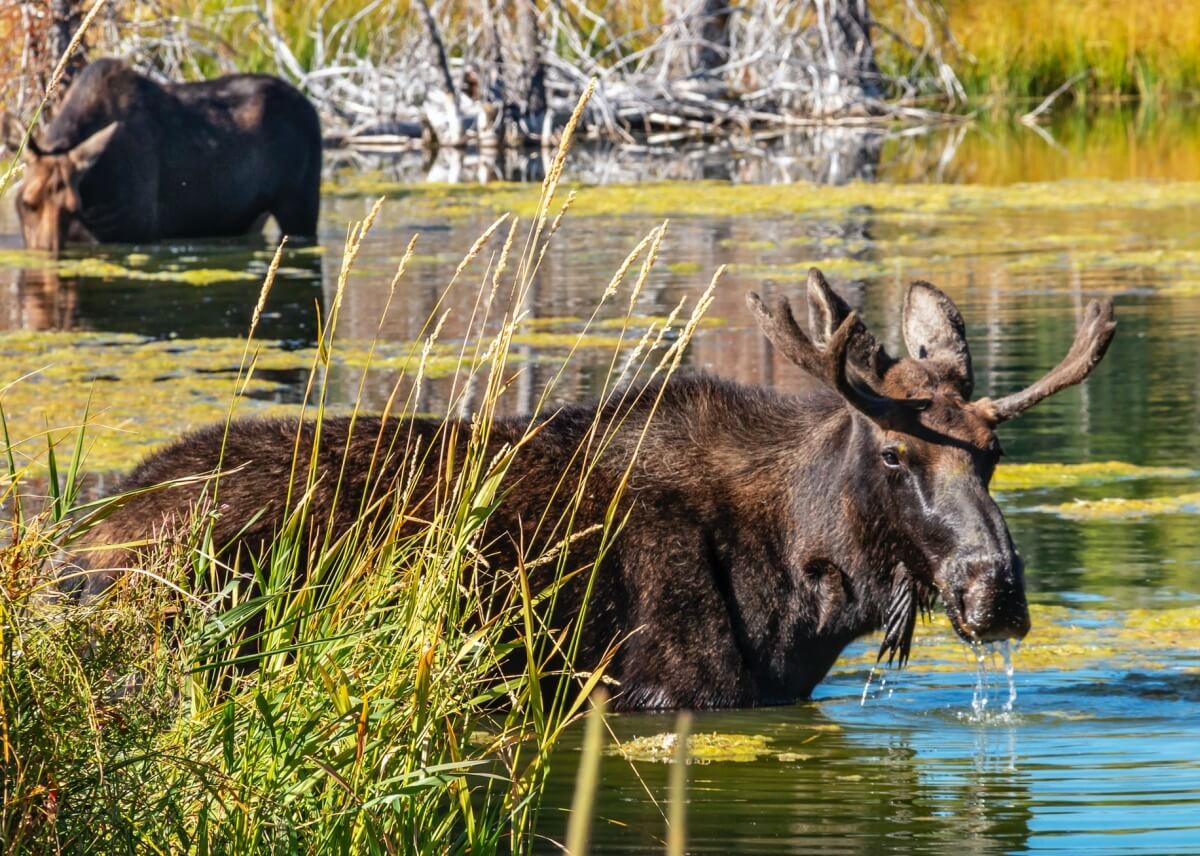 The Alaska Wildlife Conservation Center is a great place to see some of Alaska's wildlife.
You can see bears, moose, bison, and many other animals. It is a great place to go if you are interested in learning more about the wildlife of Alaska.
---
Wrap-up: Hiking Flattop Mountain in Anchorage
That's it for now! I hope you enjoyed this guide and that these tips will help you have a great time on the Flattop Mountain hike.
For more travel tips and updates, make sure to follow me on Instagram.
---