/
Last Updated November 10th, 2023
10 Reasons Why Whittier Alaska Is Worth Visiting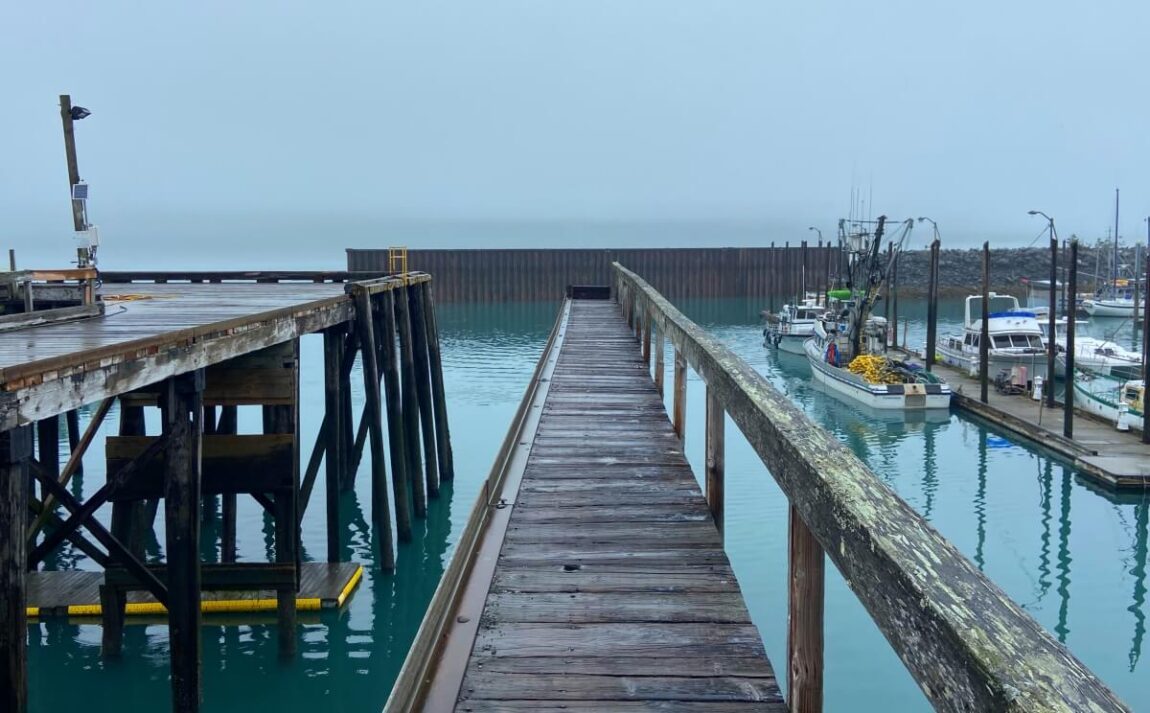 Whittier Alaska is a beautiful place to visit.
Situated on the edge of Prince William Sound, Whittier is only a short drive from Anchorage and is known for its glaciers, wildlife, and stunning scenery. The town is small, with a population of just over 200 people. However, it is near to some of Alaska's coolest tourist attractions.
In this post, you will find the best things to do in Whittier Alaska.
---
Plan your Perfect trip to Alaska
🏨 Find the perfect hotel on Booking.com
🎫 If you'd like to go on a fun tour, check out the best tours to take in Alaska
🎒 Pack a universal travel adapter, your favorite travel camera (I love this one!), and a good portable solar phone charger
Follow me on Instagram for more travel tips
Disclosure: Some links on this page are affiliate links. That means that at no extra cost to you, I earn a small commission if you book through these links, and that helps me keep this blog running. Enjoy!
How to get to Whittier
Getting to Whittier, Alaska is unlike getting to most other places.
The journey begins with a ride on the Seward Highway, which offers stunning views of the state's natural beauty. However, the real adventure begins when you reach the Anton Anderson Memorial Tunnel. This 2.5-mile-long tunnel is the only way to access Whittier by car, and it is only open for a few hours each day.
As a result, visitors need to plan their trip carefully in order to ensure that they can arrive in Whittier during the limited window of opportunity.
You can read about how the Whittier Tunnel works here.
---
Is Whittier really worth visiting?
Absolutely! Whittier is a beautiful place with a few nice things to see and do. Visitors can enjoy glaciers, wildlife, and stunning scenery.
Plus, one of the best glacier cruises, the Prince William Sound 26 Glacier Cruise, leaves from Whittier, so you might as well head to town early and do some exploring.
---
10 Wonderful reasons to visit Whittier
Here are, without further ado, 10 reasons to visit Whittier, Alaska:
1- Get a taste of the real small-town Alaska
With a very different pace from its neighbor, Anchorage, Whittier is a small town with a population of just over two hundred people.
The majority of the town's residents are employed by the military base or the railroad. There are also a few businesses, including a grocery store, a hardware store, and a few restaurants.
2- It is situated at the head of Prince William Sound
Prince William Sound is a large sound located on the south coast of Alaska.
It is bounded by the Chugach Mountains to the east and the Kenai Peninsula to the west. The sound is connected to the Gulf of Alaska by two narrow channels, the Chenega Channel and the Passage Canal.
Prince William Sound is home to a diverse range of wildlife, including brown bears, bald eagles, and orcas. The sound is also a popular destination for outdoor enthusiasts, offering opportunities for hiking, fishing, and kayaking. W
hile Prince William Sound is best known for its natural beauty, it also has a dark history.
In 1989, the oil tanker Exxon Valdez ran aground in the sound, causing one of the largest oil spills in history. Today, Prince William Sound is once again a thriving ecosystem, thanks to the efforts of local residents and conservationists.
3- It's a good day trip from Anchorage
Whittier is located just 60 miles from Anchorage, making it a perfect day trip destination.
There are a few different ways to get to Whittier from Anchorage, but the most popular option is to take the Alaska Railroad. The train ride takes about 2.5 hours and offers stunning views of the Chugach Mountains and Prince William Sound.
4- You can go on an epic glacier cruise
Whittier is home to one of the best glacier cruises in Alaska.
The 26 Glacier Cruise departing from Whittier takes visitors on a boat tour of Prince William Sound, where they can see tidewater glaciers, wildlife, and stunning scenery.
The cruise lasts for about 6 hours and includes a yummy seafood lunch.
5- You can explore the town on foot
One of the best things about Whittier is that it is small enough to explore on foot.
Visitors can easily wander through the quiet streets, visit the local businesses, and get to know the friendly residents.
6- There are some great hikes in Whittier
If you like hiking, Whittier is a great place to explore.
There are a few different trails around town, including Emerald Cove Trail, Shotgun Cove, Portage Pass Trail and Horsetail Falls.
7- You can learn about the town's history
Whittier has a fascinating history that is worth exploring.
The town was founded in 1909 as a mining community and was later used as a military base during World War II. In 1957, the Anton Anderson Memorial Tunnel was built, connecting Whittier to the outside world.
Today, Whittier is a popular tourist destination, but it still retains its small-town charm.
8- You can see some amazing wildlife
Whittier is home to a variety of wildlife, including bald eagles, brown bears, and whales.
9- You can enjoy the town's peace and quiet
If you're looking for a place to relax and get away from the hustle and bustle of daily life, Whittier is the perfect destination.
10- You will drive through the famous Whittier Tunnel
The Anton Anderson Memorial Tunnel is the only land connection to Whittier and is one of the most popular tourist attractions in town. You can read about it here.
The 2.5-mile tunnel was built in 1957 and runs under the stunning Chugach Mountains.
---
Best time to travel to Whittier
The best time to visit Whittier is during the summer when the weather is warm and sunny. However, the town is also beautiful in the winter, when it is blanketed in snow.
---
How to get around Whittier
The best way to get around Whittier is on foot. The city is very small and completely walkable.
---
What to pack for Alaska
Having a good packing strategy is essential when planning for a trip to Alaska.
Here are some essentials you should have in your bag:
---
Best tour to take on your trip
As previously mentioned, Whittier is well known for being the port from where the Prince William Sound Glacier tours leave.
Prince William Sound Glacier Tour
Get up-close views of glaciers within the Prince William Sound on this scenic cruise.
Stable Phillips Cruises catamarans and the calm waters of the Prince William Sound combine to create a pleasant nausea-free cruising experience.
Read more about Prince William Sound Glacier Tour here.
---
Wrap-up: Is Whittier Alaska worth visiting?
Alaska is a land of vast wilderness and dramatic scenery, and if you are short on time there is no better place to experience it than in Whittier.
I hope you love this charming town as much as I did.
For more travel tips and updates, make sure to follow me on Instagram.
---