/
Last Updated November 11th, 2023
18 Exciting Things To Do In Long Island, NY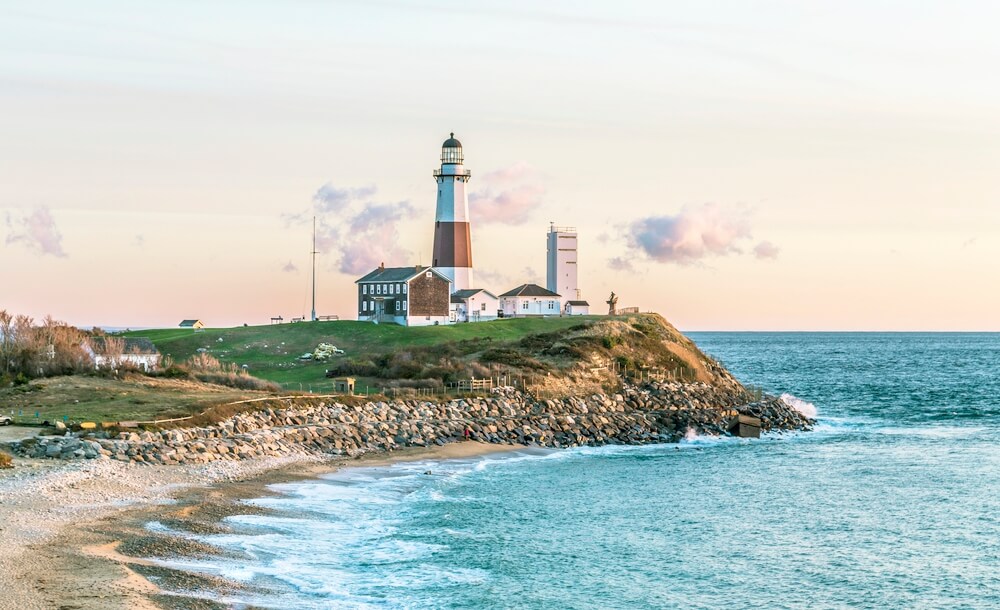 With a vast cultural and ethnic diversity, you are sure to find no single town matching Long Island's sweet accents, wineries, and tourist spots as close to Manhattan.
While this lovely island is mainly known for the Hamptons, the elaborate gardens, culinary delights, and of course, the enchanting golden beaches make this 118-mile by 23-mile tiny island one of the most charming beach destinations in the country.
As a traveler, you might feel tempted to add Long Island to your New York trip itinerary – and so you should! – for a couple of days, but you will surely not feel like leaving the island's charm, well, at least before a week.
So if you are into romantic getaways with wide-open spaces and uncrowded beaches with historical landmarks, you are in for an unforgettable treat.
In this guide, you will find all the most exciting and best things to do in Long Island, New York.
---
Plan your Perfect trip to Long Island
🏨 Find the perfect hotel on Booking.com
🎫 If you'd like to go on a tour, check out the best tours to take in Long Island
🎒 Pack a universal travel adapter, your favorite travel camera (We love this one!), and a good portable solar phone charger
Follow me on Instagram for more travel tips
Disclosure: This post may contain affiliate links. Meaning, I get a small commission if you purchase through my links, at no cost to you.
Best time to visit Long Island, NY
The weather in Long Island is most times extremely similar to the New York City weather. Hence, you can easily make a round trip to the island whenever you plan to visit New York.
However, some minor differences do exist as Long Island is a coastal area. In fact, you may find Long Island weather much more tolerable than in NY City as both the summer heatwaves and winter temperatures are much less intense in the beach town.
Springtime months (April, May, June), late-summer, and early fall (September, October) make for an excellent time to explore Long Island, the weather being moderate and pleasant for pulling off-road trips and getting tanned on the beach.
If you want to avoid crowds, avoid summers. If beach fun is your major drive to Long Island, summer is the best time.
---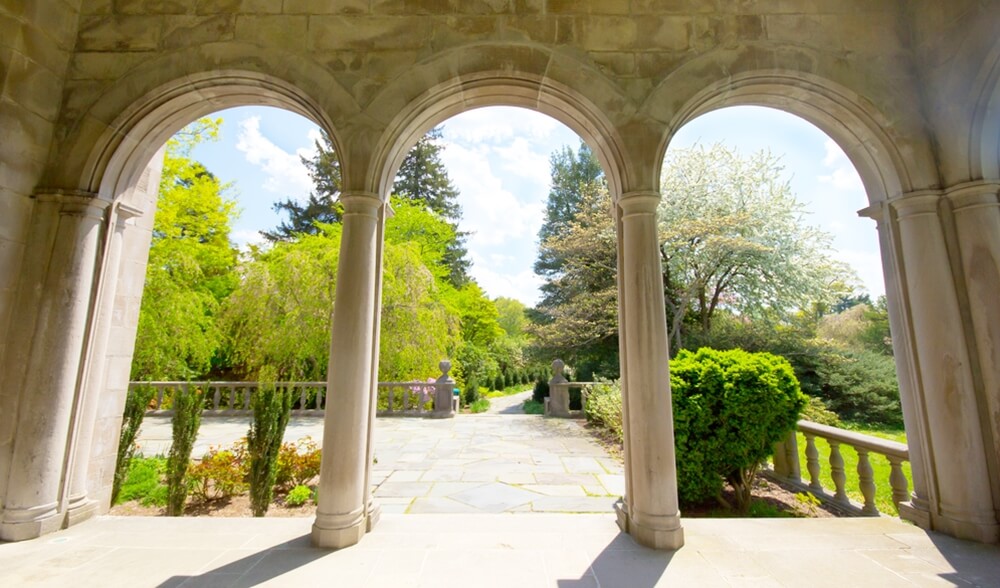 How many days to stay in Long Island, NY
Ideally, 4 to 5 slow-paced days are the best to fully soak the natural beauty and do the main activities in Long Island.
However, you can also cover Long Island within 3 days on a more intense itinerary if you want to cover more tourist spots.
Also, if you have more days to explore the state, going on a New York road trip can be a great opportunity.
---
Why is Long Island popular?
Long Island is mainly popular for its three shores – North shores, Southern shores, and the Far End; North Fork and South Fork.
In Long Island, beautiful rural landscapes blend perfectly with historic mansions and luxurious enclaves. The south shores are mainly open, sandy beaches popular for golden hour shoots – most specifically Jones Beach and Fire Island.
As for the North shore has a plethora of timeless, stunning castles, lighthouses, and museums to offer.
---
The Best Things to do in Long Island, NY
Disclosure: This post may contain affiliate links. Meaning, I get a small commission if you purchase through my links, at no cost to you.
Here are, without further ado, all the best things to do in Long Island.
1- See the view at Montauk Point Lighthouse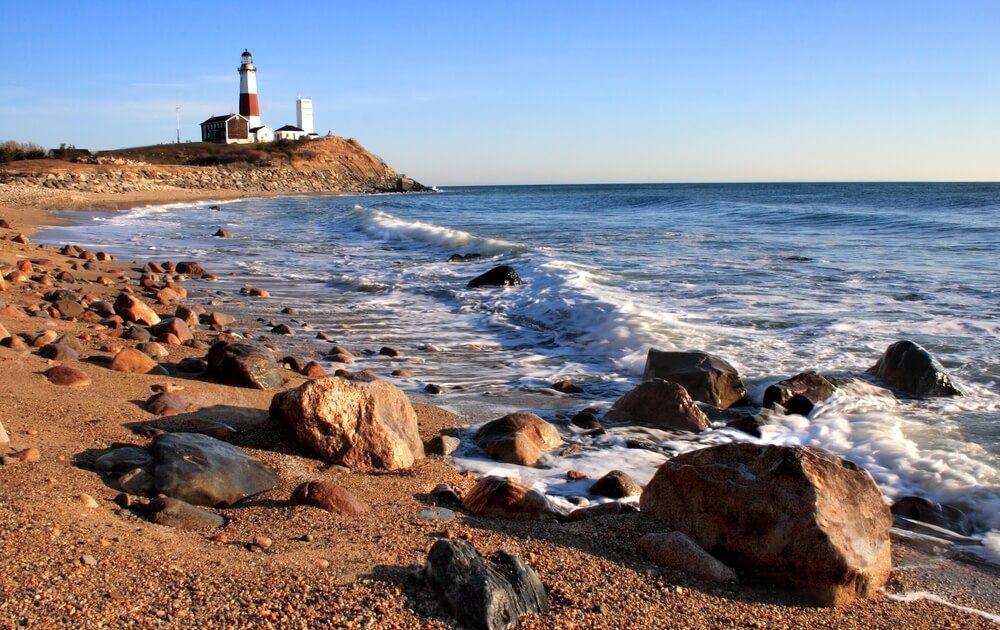 The Montauk Point Lighthouse is a historic piece of architecture that stands far east of the Island in the hamlet of Montauk.
Built by George Washington and inaugurated in 1797, this is the oldest lighthouse in NY State and is now seen as a symbol of hope as it paved the path for millions of immigrants towards a free world.
The lighthouse also served as a strategic fire control station during WWII, and essentially, it has many historical tales to tell.
But what really impresses travelers is the gorgeous birds-eye view of the island overlooking the endless Atlantic Ocean with occasional glimpses of seals from the top of the lighthouse.
The adjacent grounds lead you onto a rocky beach where the lighthouse stands. You can climb up to the top of the lighthouse for panoramic views of the Island. This trip can easily be covered in an hour or two.
Address: 2000 Montauk Hwy, Montauk, NY
2- Visit the Hamptons
From retro beaches to luxurious enclaves spread across peaceful hamlets, the Hamptons are hamlets located in the far east of the South Fork.
This rural setting of luxury villas overlooking the sea essentially makes the Hamptons a quintessential summer getaway for New York residents.
When you visit the Hamptons, you can spend the day by the beach, roam around the rural hamlets of Sag Harbor, Bridgehampton, Water Mill, Amagansett, go surfing or even fill your days with parties, gallery hopping, alfresco dining, and of course celebrity stalking.
This seaside luxury villa boasts miles of sunny beaches perfect for horse riding, private photoshoots, and others. Hampton also encompasses the two world-famous beaches – Main Beach and Cooper's Beach – making for a fascinating road trip from New York.
3- See marine life at the Long Island Aquarium
The Long Island Aquarium boasts the largest living coral display in the New York area and is a popular tourist destination.
It houses a massive 20,000-gallon display tank based on the Atlantic Sea and a giant shark tank, and several exotic and indigenous displays of marine and island fauna.
This is an especially charming tourist destination for kids to experience close encounters with the fauna. The aquarium also hosts several interactive sessions like meetups with penguins, photoshoots with sea lions, and bird-watching at the Bird Aviary.
A trip to the Long Island Aquarium becomes even more attractive during the summer when you get to experience a 90-minute Atlantis educational tour on a boat on the Peconic River.
If you feel really adventurous, you can even go shark diving in the Lost City of Atlantis Shark Exhibit.
4- Visit the Sands Point Preserve
Sands Point Preserve is a majestic 216-acre garden that houses three timeless mansions and several hiking trails densely covered with forests.
The preserve is a timeless tourist center, boasting 16th century-old paintings and antiques as old as from the Renaissance period.
The various mansions on the Sands Point Preserve also feature high-placed terraces with a bird's eye view of Long Island.
If you are in search of a quiet, reserved place with natural beauty away from the crowds, Sands Point Reserve will be the best spot amidst serene water bodies, hiking trails, and beautiful wildlife.
Another fun thing about the preserve is that the trails are all dog-friendly, making it a perfect place to take your furry best friend.
5- Have fun at Luna Park
While Luna Park is not the first amusement park on Long Island and definitely not the only one, it is for sure on the top three for its cunning choice of rides, attractions, dining options, and even a shopping complex.
This is a must-visit whenever you visit Long Island, especially for its world-famous ride, the Coney Island Cyclone. This massive roller coaster has 12 drops and about 27 elevation changes – think twice if you are brave enough before hopping in!
Besides, Luna Park also has quite a few regular amusement rides that everyone can enjoy, and even a gaming arcade for kids and exquisite dining stops to fulfill your hunger pangs.
6- Relax at Cooper's Beach
Cooper's Beach is an amazing surf white sand beach. A relaxing retreat on the most gorgeous white sands anywhere in Long Island surely pictures this Southampton surfers' paradise.
Go swimming, enjoy sunsets and sunrises, or set up a cute picnic corner with a bucket of cool drinks and a seafood platter to enjoy with your friends.
7- Taste exquisite wine at the Wölffer Estate Vineyard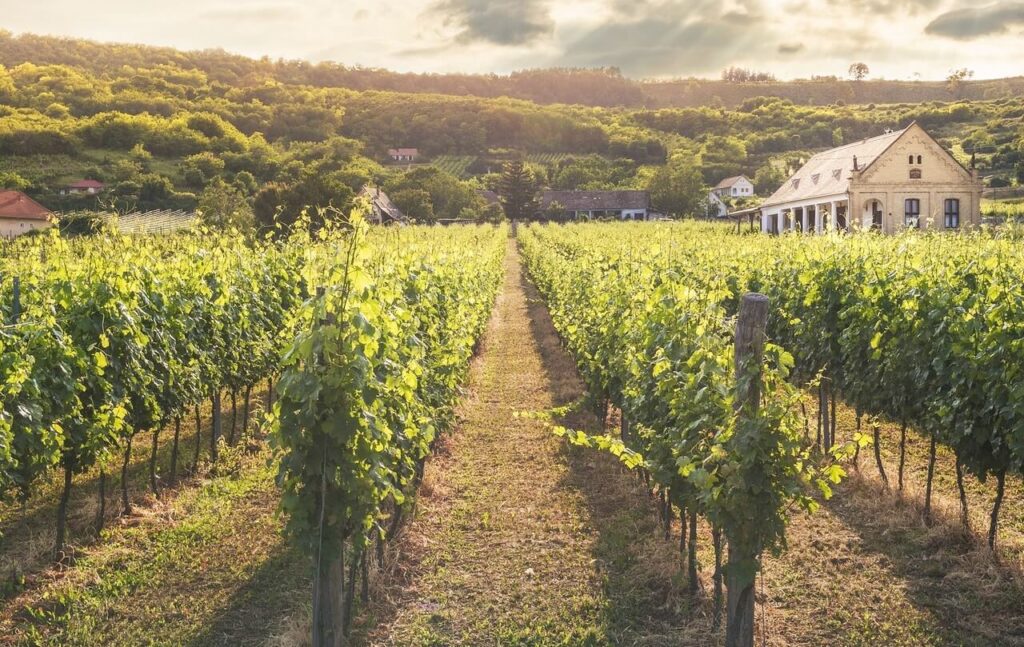 A 'sustainable vineyard located in the heart of the Hamptons, Wölffer Estate is known for its unmatchable hospitality and, of course, one of the most refreshing arrays of wines, ciders, and spirits.
The Wölffers are known for their elegance and innovation. While you can find plenty of other vineyards and premium wine estates around Long Island, this is the most premium choice and can be well covered within a Hamptons visit. This wine-tasting estate is a hidden gem for any connoisseur with refreshing live music on Fridays and Saturdays during the warmer months.
8- Hike around Oyster Bay National Wildlife Refuge
Long Island is home to several serene hiking trails like the Oyster Bay National Wildlife Refuge, an official oyster farm.
The refuge's marshes and subtidal lines are rich in marine invertebrates, shellfish, and fish, which in turn has welcomed diverse fish-eating birds, waterfowls, and others to be a resident of the marshes.
You can even watch the natural habitats of harbor seals, sea turtles, and diamondback terrapins as they crawl up to the sea waves.
Reservations for private boats, camping sites, and hiking are open on their website. Onsite parking is not available since this is a national wildlife refuge.
Oyster Bay is a gorgeous place to visit with a bit of history attached and many beautiful natural scenes to enjoy.
9- See art at the Parrish Art Museum
Nestled in Water Mill, the Parrish Art Museum is a retreat to the senses whether or not you are into art.
The museum is famous for its exclusive creations by artists drawn to Long Island's natural beauty from the 19th century to date.
It houses a collection of more than 2,600 pieces, including some revolving around the concepts of American Impressionism.
The museum offers a glimpse at the magnificent paintings by world-famous painters like William Merritt Chase, Fairfield Porter. Also, it houses several talented pieces from local schoolgoers and artists who currently call Long Island their home.
10- Drink wine at Bedell Cellars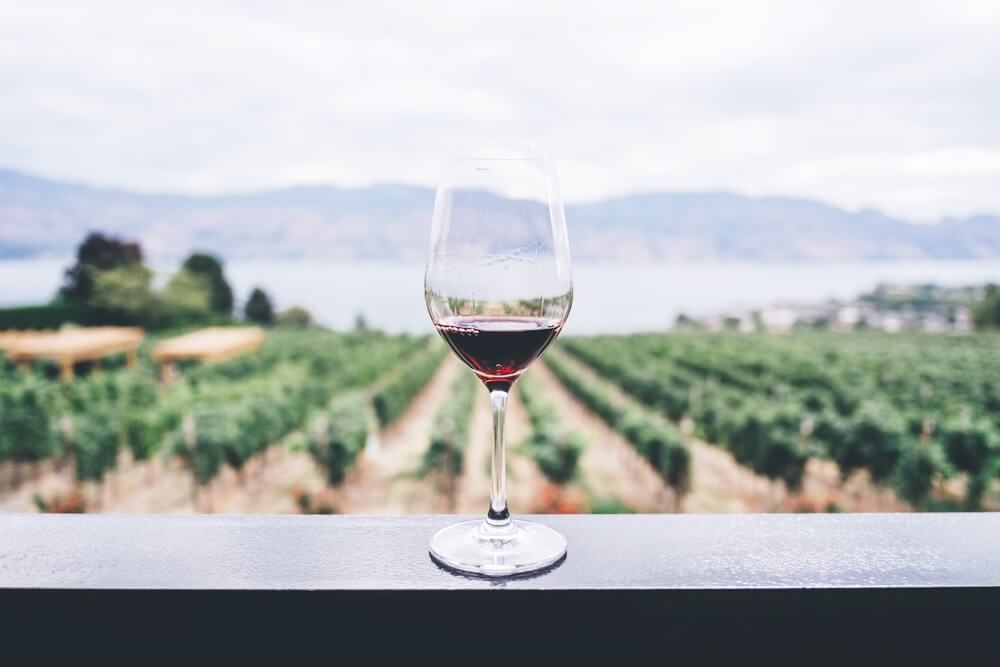 North Fork is known for its magnificent wineries, but whichever places you visit, you must not miss the Bedell Cellars, a sustainable handcrafting winery located in Cutchogue.
They house the most amazing vineyards where their fresh produce turns into the perfectly blended wine at the cellar.
The tasting room is a circa-1919 barn featuring fresh and old batches of limited-production premium red and white wines available for daily tasting tours.
11- Visit the Nassau County Museum of Art
Located in Roslyn Harbor on a former Frick estate, Nassau County Museum is a center of art that houses a sculpture park, a formal garden, walking trails, among the major attractions.
Apart from the seasonal addition to the exhibitions, the museum's permanent collection is even more diverse and breathtaking. Housing over 500 artworks by 19th and 20th century European and American artists, you're surely in for a treat.
12- Eat fresh seafood at the Surf Lodge in Montauk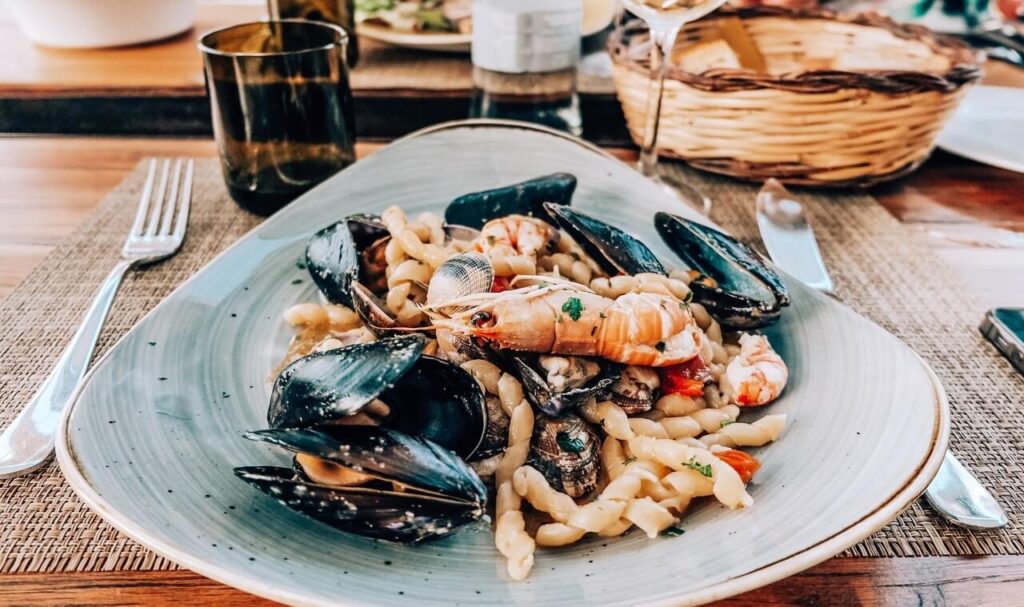 When summer is at its peak, this Byron Bay-inspired beach restaurant sees an ultimate jam-packed crowd.
Multiple gorgeous concerts overlooking the golden hour and exhaustive platter of fresh seafood from the local seafood markets are a real crowd-attractant.
If you are a surf lover, you can totally not miss this restaurant's authentic surf-inspired aesthetic decor. This is also one of the most Instagrammable eateries in Long Island.
Go get a dip under the waves and wake up to the heavenly smell of prawns, oysters, and seafood – who doesn't dream of such a paradise?!
13- Visit the beaches in Fire Island
Fire Island has the best beaches in Long Island after Cooper's beach.
Stretched over Robert Moses State Park to Cupsogue Beach, this huge area is home to some of the most epic beaches and sunsets on Long Island.
You can explore the Fire Island lighthouse or party at the cocktail booths of Cherry Groove. Oh, and while you are at it, be sure to visit Cherry's On The Bay for an out-of-the-world brunch experience.
14- Have oysters at the Oyster Festival in Oyster Bay
Oyster Bay is famous for its massive waterfront food festival that will catch an oyster happy hour fan by the collar.
Today, the festival boasts over 200,000 attendees annually and lightens up the bay with live concerts and an unbelievable number of shucking and eat-as-you-like competitions!
15- Visit the Long Beach Boardwalk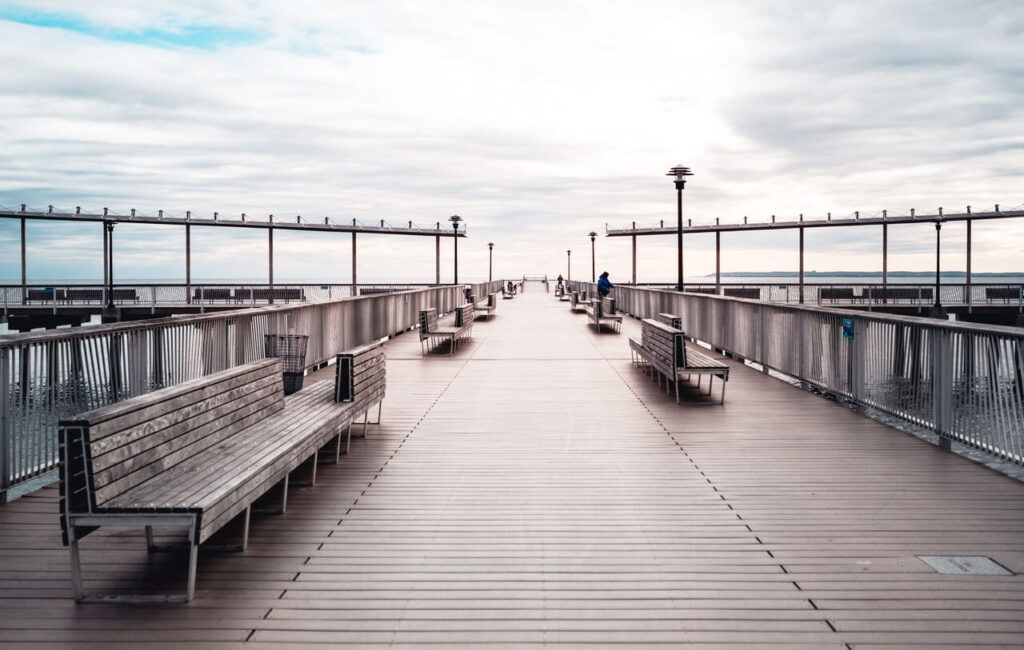 One of the most common stops on any Long Island itinerary, the Long Beach Boardwalk is a peaceful retreat with aesthetic natural landscapes for photoshoots or just an amazing stroll down the boardwalk.
The boardwalk turns into a magical place, especially during the golden hours. It is a comparatively less crowded space on Long Island for a peaceful getaway and almost as gorgeous as the New Jersey Boardwalk.
Plus, there are many other places to check out on Long Beach Boardwalk, like some stunning surf schools, cute restaurants, and ocean clubs to spend some relaxing time. Oh, and don't miss out on a bite at the Pop's Seafood Shack; their savoury lobster chunk grilled cheese is amazing!
16- Visit Lavender By the Bay
One of the most stunning natural abodes on Long Island, Lavender By The Bay is a must-go place for a natural retreat amidst gorgeous Lavender fields.
It is well connected via road from Shelter Island and makes for the perfect afternoon halt for some me-time or even a picturesque Instagram shoot to astonish your followers.
You will not only get awe-struck by the stunning lavender fields but also take home some of the best lavender keepsakes from this heavenly place.
17- Spend the day at Sag Harbour
Placed near Shelter Island, Sag Harbor is the perfect place for a brunch date or even a brisk afternoon walk through the timeless buildings and quaint little streets.
It is undoubtedly one of the most beautiful places in Long Island to taste the Island's history and wine. Visit the Sag Harbor Whaling And Historical Museum, Bay Street Theatre, Sag Harbour Historical society, and Old Whalers Church, which is absolutely a must-visit.
For the best brunch, DOPO La Spiaggia will serve you the best with their tuna tartare. And if you are ever craving a brew, look for no other place than the Grindstone Coffee. A fresh sip on their cinnamon coffee is the best way to end a trip to Long Island.
18- Eat at George Martin's Strip Steak House
Reserve an exclusive Strip Steak Saturday night at George Martin's Steakhouse for the best tastes.
It is one of the most authentic steak houses on Long Island, with a platter of culinary delights served right off the grill.
The ambience is perfect for a Saturday night out, and the hospitality is unmatchable. So, if you were clueless about where to go for a date night, this would be one of the most ideal places.
---
Travel tips for your trip to Long Island
It is dog-friednly
One of the most exciting things about Long Island is pets' tolerance, no matter where you go. Most mansions, castles, boardwalks, cafes, and restaurants on Long Island are totally dog-friendly but make sure you confirm beforehand.
Where to stay in Long Island
If you are looking for places to stay in Long Island, know that the island has plenty of lodges, luxury villas, and even pocket-friendly retreats where you can easily book even a couple of weeks before your trip.
These are some of our favorite hotels in Long Island:
How to get around
Long Island is well connected through roads, rails, and buses which are definitely cheaper and less hassle-free than driving on your own if you want a relaxing trip.
However, for some people, road trips make for the perfect idea for a relaxing vacation which is better since you have the flexibility to plan your itinerary. Also, public transports have their own timings, and you may have to wait for a few hours if you miss a ferry.
Since Long Island is a pretty compact space and is a popular road trip destination, it is common that you will find parking spaces on most tourist spots except national reserves.
---
Wrap-up: The best things to do in Long Island
Long Island is the perfect getaway nestled with all that you need to enjoy a few days off of the maddening crowds of Times Square.
From enchanting beaches, grand mansions, hiking trails, food festivals, shopping complexes, to surfing clubs, brunch eateries, orchards, and fine wine tasting experiences, you can never get the full hang of this tiny yet culturally diverse sea spot.
I really hope you enjoyed this guide on the best things to do in Long Island. For more travel tips, make sure to follow me on Instagram.
---
You might also enjoy: 10 Beautiful sunflower fields to visit on Long Island.