/
Last Updated November 11th, 2023
15 Awesome Things California Is Known For
California is a beautiful state full of amazing people and places.
From the beaches of San Diego to the mountains of Yosemite National Park, there's something for everyone here.
You can go hiking or biking through beautiful forests, relax on the beach, or enjoy some wine tasting at one of Napa Valley's many wineries. The possibilities are endless! It is one of those places where you could travel for months and still find plenty to do.
Besides, California is one of the most beautiful states in the country. If you love nature and want to get away from it all without having to travel too far from home, this is definitely a perfect destination.
In this post, you will read more about this incredible destination and discover the best things associated with California.
---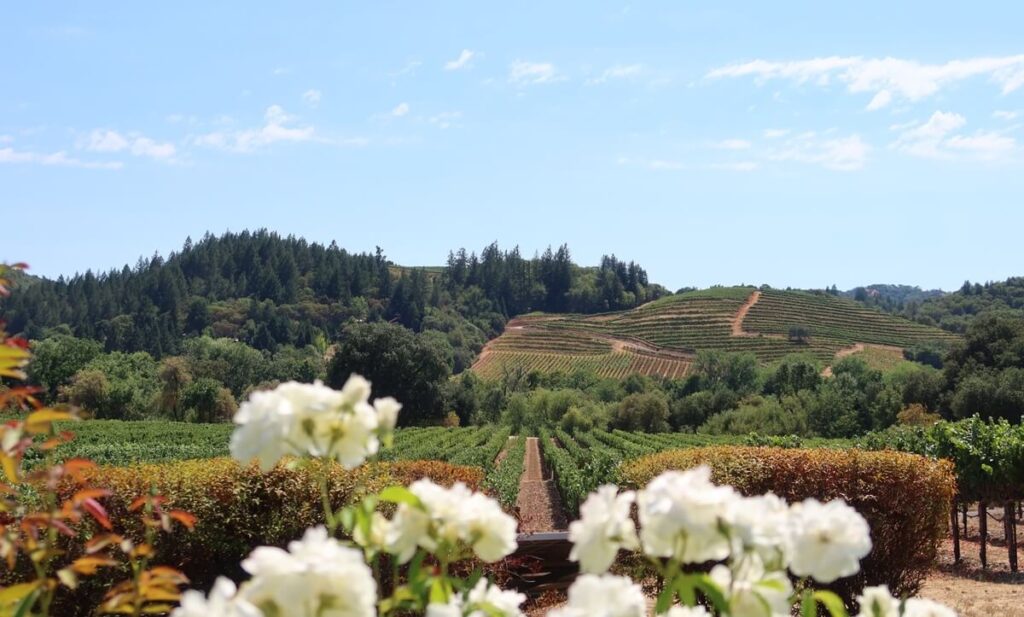 Disclosure: Some links on this page are affiliate links. That means that at no extra cost to you, I earn a small commission if you book through these links, and that helps me keep this blog running. Enjoy!
About California
The state of California has been inhabited by Native Americans since antiquity and was colonized by Spain, Mexico, Russia, and the U.S. before achieving statehood in 1850.
The capital city is Sacramento, while Los Angeles is the most populous city with over 3 million residents; it also has one of the largest metropolitan areas in the world, with nearly 20 million people living within its borders.
Its diverse geography ranges from coastal forests to snow-capped mountains to deserts to redwood forests; it's also home to Yosemite National Park, which contains some of North America's oldest rock formations as well as vast expanses of wilderness. That makes up almost half of its total area!.
There are many things to do here, from skiing, hiking, surfing, sightseeing, diving… California has something for every single type of traveler.
---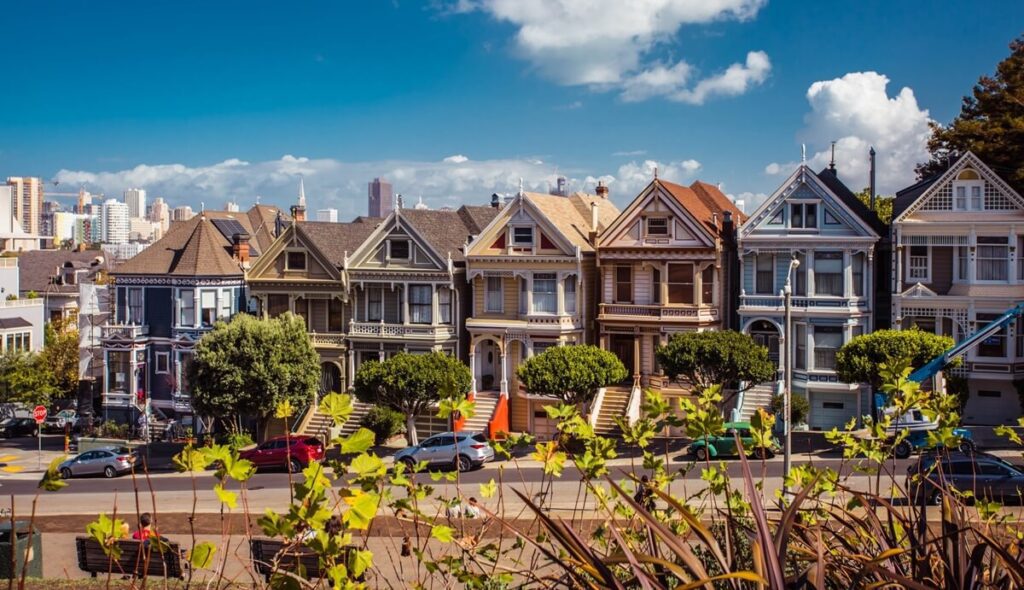 What is California known for?
Here are, without further ado, the things that California is famous for.
You will notice that most of these things became very well known mostly because California is the scenery of so many great movies and stories.
It is a really classic and iconic destination.
Hollywood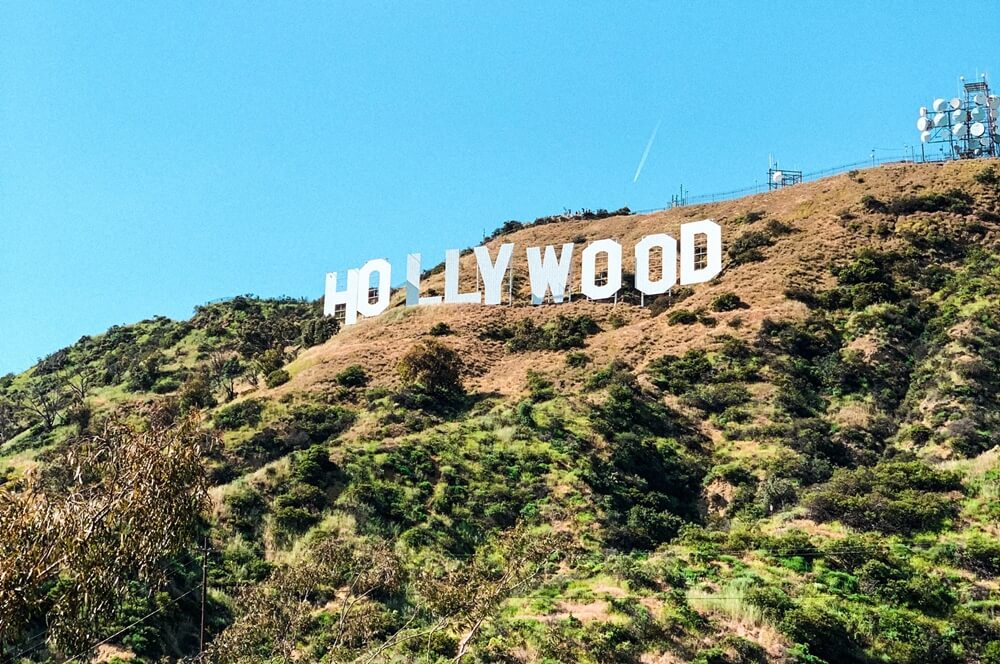 Nothing says California like Hollywood.
Hollywood is a district of Los Angeles, California. It sits at the Hollywood Hills and Sunset Strip base and has many landmarks such as Capitol Records and Grauman's Chinese Theatre.
It is also home to the Academy Awards, the Hollywood Walk of Fame, and the Dolby Theatre.
The motion picture industry started in Hollywood in 1896 with American film pioneers such as Thomas Edison and D.W Griffiths. Since then, it has thrived and become world-known for its epic movies and celebrities.
Wonderful beaches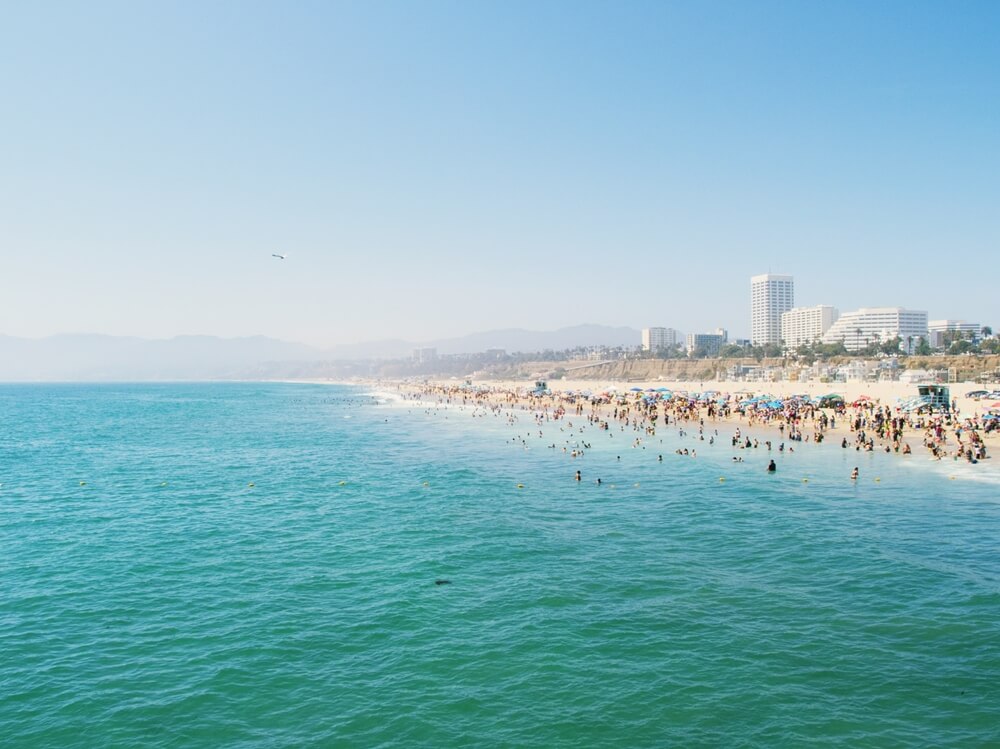 California is also home to some of the best and most beautiful beaches in the United States of America, including San Diego's Mission Beach and Coronado, Los Angeles' famed Venice Beach, Santa Barbara's main beach, Orange County's Huntington Beach, and of course, Malibu.
It is a great place to enjoy many great beaches while still having easy access to major cities.
Golden Gate Bridge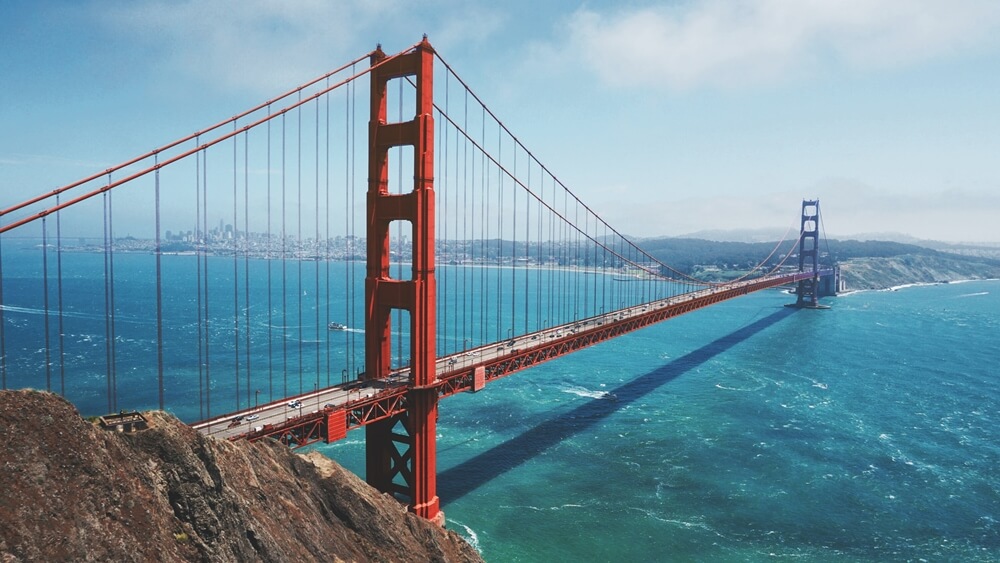 The Golden Gate Bridge is a suspension bridge that spans the opening of the San Francisco Bay into the Pacific Ocean.
It is the face of San Francisco and is often considered one of the most beautiful bridges in America since it offers stunning views from either end.
Disneyland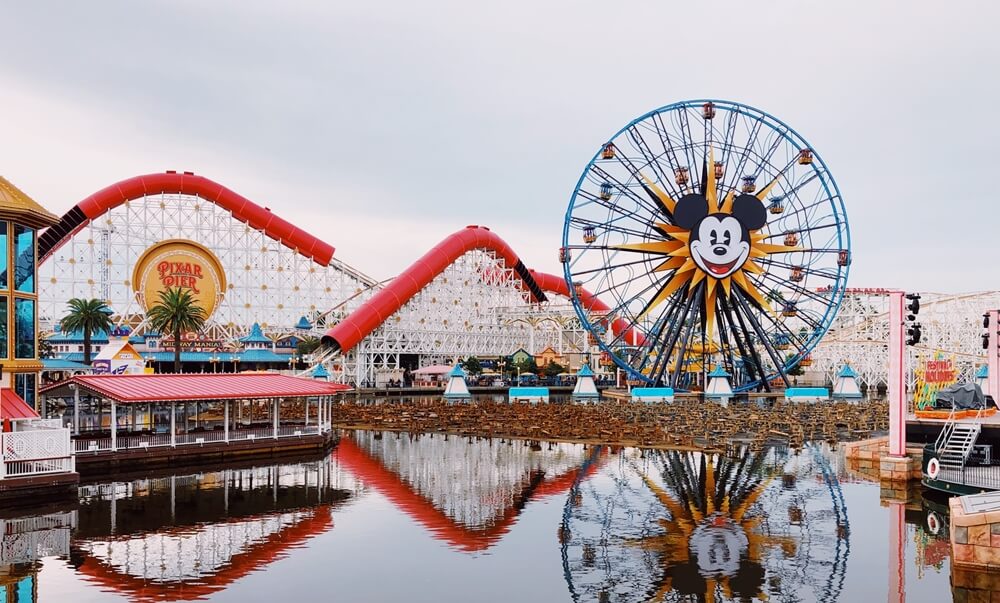 California has two Disney theme parks, both located in Anaheim, a city in the Orange County area.
The first is the classic Disneyland, which was the first Disney theme park in the world. It is also one of the most visited theme parks ever.
The second is California Adventure Park, which is essentially a newer version of Disneyland and allows visitors to enjoy rides based on popular movies like The Incredibles and Cars.
The beautiful Yosemite National Park
Located in Central California, Yosemite National Park in Northern California is home to some of the most majestic scenery in the US.
Within its nearly 1,200 square miles are towering cliffs, pristine lakes and rivers, ancient giant sequoia trees, and hundreds of species of animals, including bears, deer, and coyotes.
You can read my posts about Yosemite here.
Wine tasting in Napa Valley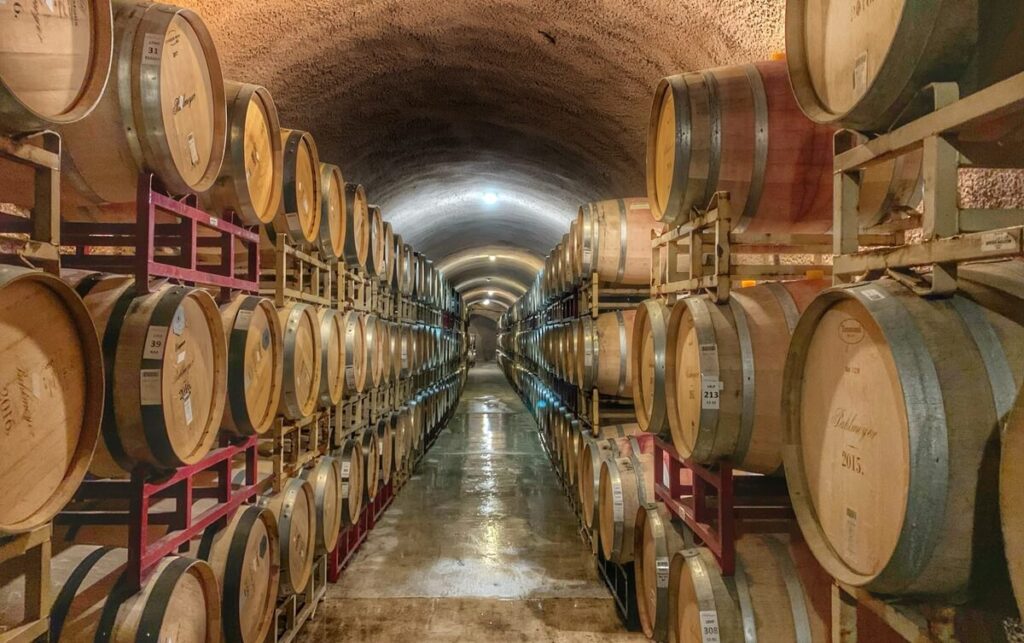 Napa Valley is one of California's most well-known wine regions.
It's been known since the 19th century for producing world-class wines and is recognized as one of the top wine regions in the world.
It is a great day trip to take from San Francisco.
Some of the most beautiful vineyards in the region are V. Sattui Winery, Darioush Winery, Chateau Montelena, Luna Vineyards, and Castello Di Amorosa.
Beverly Hills
Few neighborhoods in the world are as iconic as Beverly Hills.
It's the site of the famous Rodeo Drive as well as many celebrities' homes, such as those belonging to Oprah and Mel Gibson.
Also, it's where some of the world's most prestigious hotels, such as The Beverly Hills Hotel, Beverly Wilshire Hotel, and Peninsula Hotel, are located.
Silicon Valley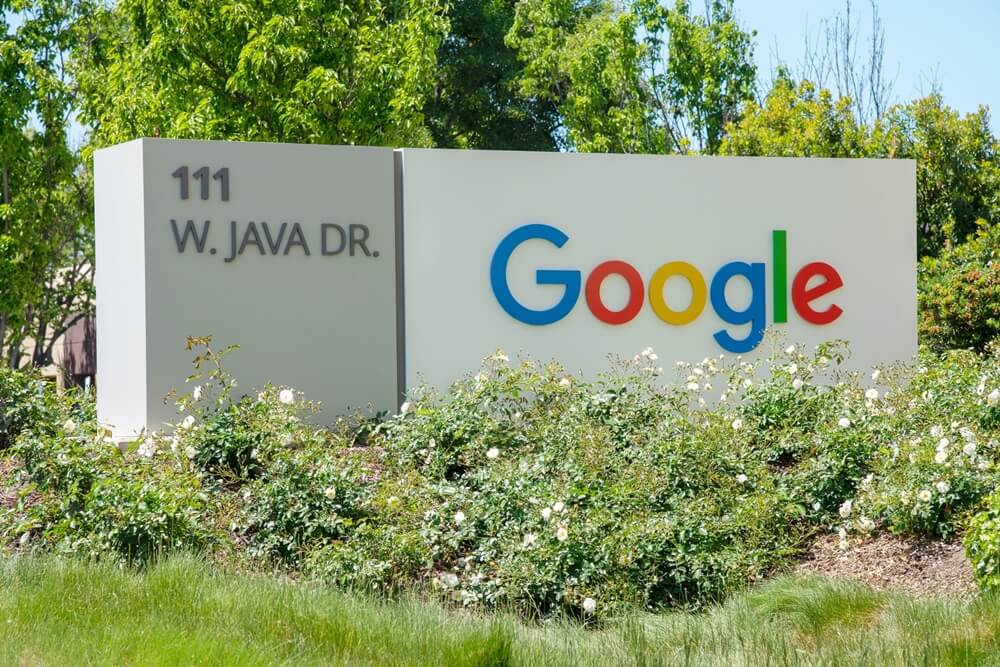 Silicon Valley is one of the most important hubs for technology companies in the world.
It's home to many of the biggest tech companies in the world, such as Google, Apple, Facebook, and Intel, and a symbol for innovation and technology.
Alcatraz
Alcatraz Island is located in San Francisco Bay, California.
It's most famous for being a federal prison that once housed some of the most infamous criminals in America, such as Al Capone and Machine Gun Kelly.
Today, it has become a popular attraction for tourists who want to explore the island and prison. Some people even say it's haunted!
The Monterey Bay Aquarium
The Monterey Bay Aquarium is one of the biggest aquariums in America and has been open since 1984.
The U.S government has designated it as an official marine mammal care center, which makes it a focal point for marine rescue, research, and education.
In-N-Out Burger
California is also home to the In-N-Out Burger fast-food chain, which has become a staple in California's popular food industry.
Recently, it has started to expand to other states, such as Texas and Arizona.
It's known for its fresh ingredients and incredible burgers and has been ranked as one of the best burger chains in America.
Big Sur
It is just no possible to think about what California is famous for and do not think about Big Sur.
Located between San Francisco and Los Angeles, Big Sur is a region of California comprised mainly of rugged coastal mountain views and cliffs.
It is the most beautiful stretch of Highway 1 and has become a popular road trip destination.
Sunshine State
It is no secret that California is also known as 'The Sunshine State.'
It gets more sun than any other state in America. It is known for its incredible weather, making it the ideal location to grow crops like almonds, oranges, strawberries, and avocados.
San Francisco
San Francisco is a stunning and captivating city, filled to the brim with history, culture, and incredible views, which attracts visitors from all over the world.
Sequoia trees
Sequoia trees are the biggest tree species on earth and can be found in California most commonly.
In fact, there is a national park called Sequoia National Park that was established to protect them and their habitat.
---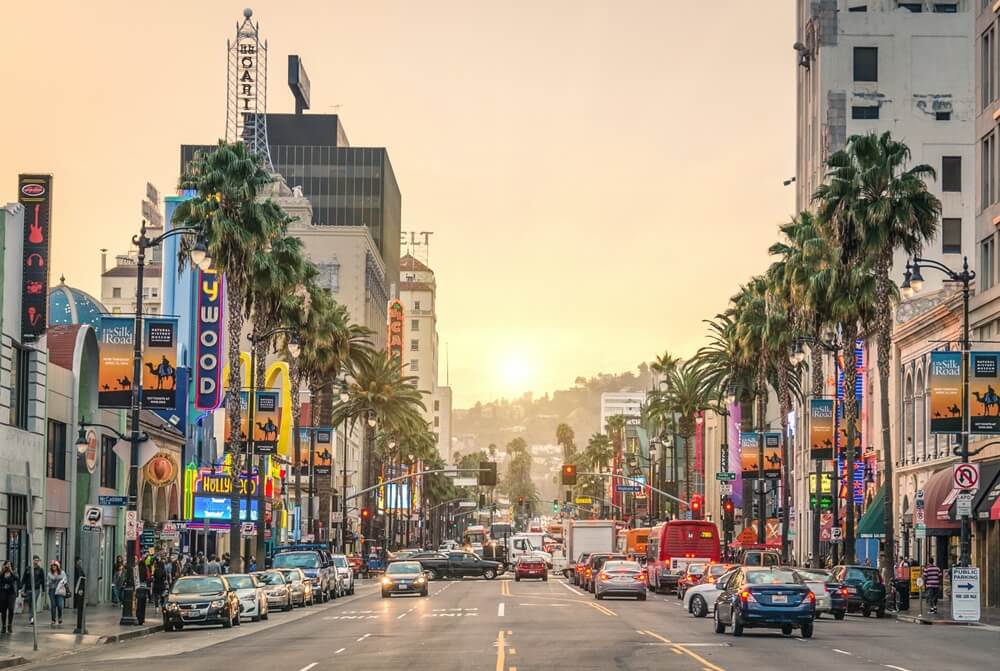 Fun facts about California
San Diego is considered the 'Avocado Capital of the world'
California is the birthplace of the internet as we know it
The Hollywood Bowl is the largest outdoor amphitheater in the United States.
California tops the list of the most racial and ethnic diversity.
Arnold Schwarzenegger became the governor of California on October 07, 2003.
California has the largest economy of any US state.
---
10 Best places to visit in California
Last but not least, here is a complete list of the 10 best places to visit in California.
Visiting California is on the bucket list of many travelers, but it can be hard to decide where you want to go. There are so many great cities and regions that it's hard to choose.
These are some of my faves:
1- Los Angeles
Los Angeles an incredible city with so much to do and see.
I recommend checking out the famous Hollywood Walk of Fame, visiting Beverly Hills, checking out the Griffith Observatory & the Getty Villa.
If possible, stay in Santa Monica for at least a night too!
2- San Francisco
San Francisco is another fantastic California must-see.
There is nothing quite like walking around downtown San Fran and exploring all of its unique neighborhoods, including Chinatown, Little Italy, Japantown, or North Beach.
3- Santa Barbara
The charming city of Santa Barbara has some great beaches as well as old-world charm.
If you are in Santa Barbara, make sure to stop by Stearns Wharf for some amazing views, grab a crepe at Serendipity, check out El Presidio de Santa Barbara Historical Park or watch the sunset at East Beach.
4- Monterey
Monterey is a small and quiet beach town with a laid-back vibe and some of the most incredible coastal views you will ever see.
Tv shows such as Big Little Lies were filmed there!
Be sure to check out Cannery Row, Cypress Point Park, Hopkins Marine Life Museum & Monterey Bay Aquarium.
5- Lake Tahoe
This region of California has some of the best ski resorts in the country and is also a great place to visit year-round.
Lake Tahoe is filled with incredible hiking trails, mountain biking paths, and beautiful views. If you are in Lake Tahoe, I recommend checking out Emerald Bay, taking a boat tour of the lake, kayaking around Fallen Leaf Lake, or horseback riding at Zephyr Cove.
You can read my posts about Lake Tahoe here.
6- San Diego
San Diego has some of the best weather in any city in America, making it a great destination all year round.
There is no better place to visit than San Diego for those who love water sports and gorgeous views.
7- Palm Springs
Palm Springs is a unique desert oasis that offers incredible views and plenty of outdoor activities.
Palm Springs has become a popular destination for many looking to escape cold weather and get some sun on their skin during winter. Also, many celebrities own homes there.
8- Yosemite National Park
Yosemite National Park is one of the most breathtaking places in California and offers incredible hikes, rocks formations, and views.
There is so much to do in Yosemite that some people end up staying up to four days in the park.
10- Sequoia National Park
Sequoia National Park is located in the southern Sierra Nevadas and contains giant sequoia trees that can be seen nowhere else on earth.
It is the oldest National Park in the country and is home to Mount Whitney, a beautiful 4.421m high mountain.
11- Santa Catalina Island
Santa Catalina Island is a beautiful island off the coast of California that offers stunning views, amazing hikes, and plenty to do for everyone.
It has quiet and luxurious vibes and feels like a true escape from the city buzz.
To get there, you just need to take a short ferry ride from Los Angeles.
---
Popular tours to take in California
On any trip to California, tours are a great way to easily visit some of the state's most popular spots since they allow you to enjoy great itineraries without actually having to plan anything.
Here are the most popular tours to take in California.
San Diego Harbor Cruise
Spend a few hours relaxing, sunbathing, and sightseeing in the placid waters just off San Diego during this 1 or 2 hour San Diego Harbor cruise.
Sit back and relax as you take in a fully-narrated tour, offering top-notch sightlines of the San Diego skyline, a cruise under Coronado Bridge, a look at the bustling US Naval fleet, and a chance to spot some of the harbor's resident sea lions.
Napa and Sonoma Wine Country Full-Day Tour from San Francisco
Escape to California's famous wine country on this full-day tour from San Francisco.
Taste regional varietals at multiple wineries in Napa and Sonoma, including both big-name and family-run estates.
Learn about the winemaking process during guided tours of vineyards and barrel rooms, and savor the area's gourmet culture with a stop for lunch in charming Sonoma Square Plaza.
Full-Day Iconic Sights of LA, Hollywood, Beverly Hills, Beaches and More
From the Hollywood sign to the celebrity mansions of Beverly Hills, Los Angeles is so full of iconic sights it can be tricky to see them all.
This guided tour seamlessly transports you by coach to all of the city's top attractions—from Santa Monica Pier to the Sunset Strip—so that you don't need to worry about missing a thing.
It is the perfect way to get to see some of the most popular attractions in the City of Angels without having to drive everywhere.
San Francisco Super Saver: Muir Woods & Wine Country w/ optional Gourmet Lunch
Do you love wine?
For one of the best wine country tours from San Francisco, combine a visit to Northern California wine country with a Muir Woods experience for a truly fabulous day out.
This Super Saver provides two popular tours at one discount price, allowing you to see and taste the delights of Marin, Sonoma, and Napa counties.
You'll begin with a walk through Muir Woods National Monument with an informative guide to stare up in wonder at the towering redwood trees.
Then you'll visit three wineries, with wine-tasting included.
Warner Bros. Studio Tour Hollywood
This is a great tour for cinema lovers out there!
Experience the magic of Hollywood and see where your favorite movies were made during this guided tour of Warner Bros. Studio.
Join your guide and a small group to explore back-lot sets and sound stages, see the famous Central Perk cafe from "Friends," and learn about green-screen technology.
For a grand finale, become a part of your favorite DC Universe and Harry Potter movies on recreated sets.
Yosemite National Park and Giant Sequoias Day Trip from San Francisco
Discover the rugged beauty of the Sierra Nevada on this full-day trip to Yosemite National Park from San Francisco.
Travel aboard a comfortable van through historical Gold Rush towns to reach the park, where you'll be amazed by supersized natural wonders like Yosemite Falls and the granite cliffs of Half Dome and El Capitan.
Take a hike among ancient sequoia trees, and enjoy several hours to explore the park's wonders on your own.
Muir Woods & Sausalito Half-Day Tour
Wander through an ancient coastal redwood forest and explore the artistic bayside enclave of Sausalito on this half-day tour from San Francisco.
Travel across the Golden Gate Bridge to visit Muir Woods, home to some of Earth's oldest and tallest trees. Then, soak up stellar views of the San Francisco skyline and browse art galleries along the Sausalito waterfront.
---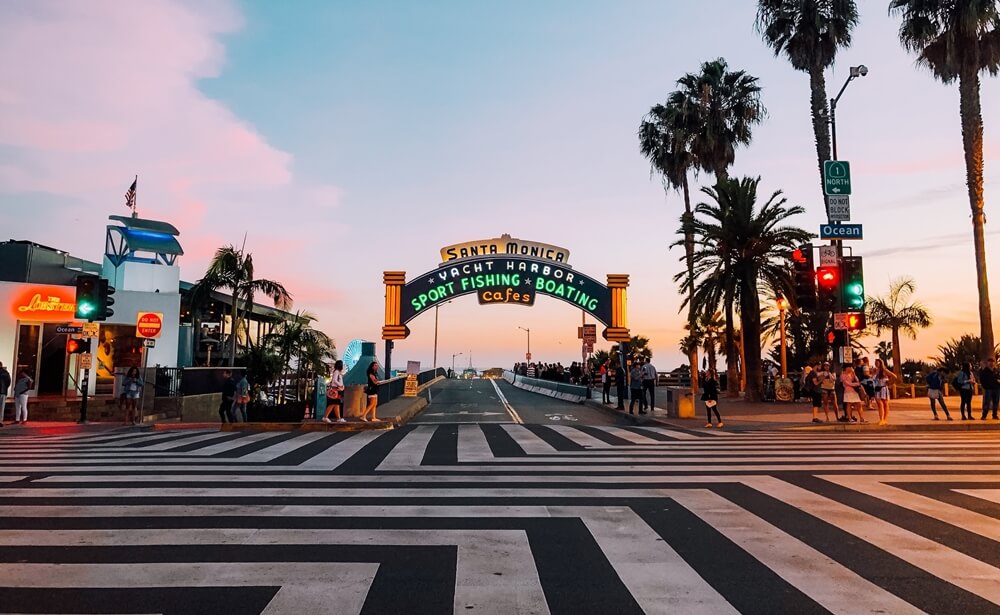 Best time to visit California
California is known for its wonderful climate, which means that you can visit the region all year round.
The best time to go is between November and April, during the winter season. This is when the weather is most pleasant, and there are plenty of events going on around California.
For those who love outdoor activities, it's best to avoid the summer as the heat in some areas is unbearable. Many national parks have annual closures from early May to mid-October because of wildfire danger. If you want to visit places like Sequoia National Park, Yosemite National Park & Kings Canyon National Park, I recommend doing so during spring or fall.
---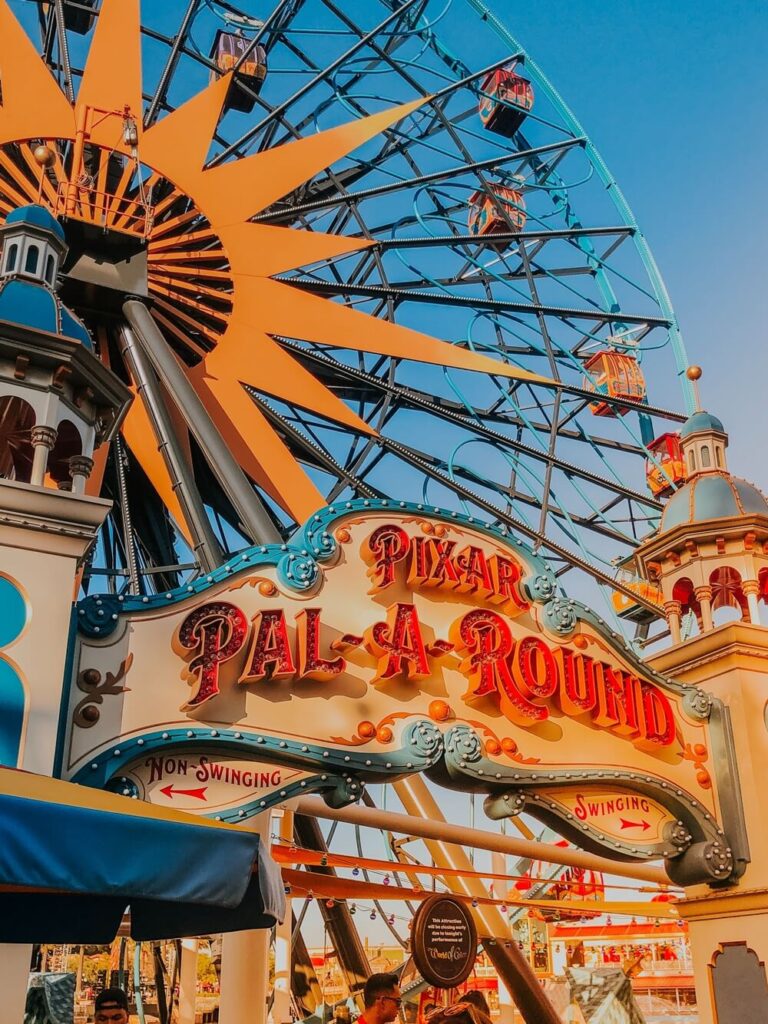 Wrap-up: What is California known for?
That's a wrap!
Now that you know all the best things California is famous for, you can start planning your trip to this beautiful state that has everything from beaches, mountains, and deserts to cities like San Francisco and Los Angeles.
For more travel tips, make sure to follow me on Instagram.