/
Last Updated November 12th, 2023
15 Reasons Why Los Angeles Is Worth Visiting
There's no place quite like Los Angeles.
From the sunny beaches to the star-studded streets, LA is one of the most iconic cities in the world. And while it can be crowded and chaotic, there's also a specific energy and vibrancy you can't find anywhere else.
Personally, I never had the dream of visiting Los Angeles, but when I finally went, the city surprised me in such a positive way, and I can honestly say I would love to come back.
With its pleasant weather, Mediterranean atmosphere, and abundance of attractions, it's easy to understand why it draws millions of visitors each year.
In this post, you will read about all the reasons why the beautiful city of Los Angeles is so worth visiting.
---
Disclosure: Some links on this page are affiliate links. That means that at no extra cost to you, I earn a small commission if you book through these links, and that helps me keep this blog running. Enjoy!
How to get to Los Angeles
Los Angeles is a city located in the southern part of California.
Getting to Los Angeles from most places is relatively easy, as some many major highways and airports lead into the city.
By car, the easiest way to get to Los Angeles is by taking Interstate 5. This highway runs along the length of California and will take you right into the heart of Los Angeles. If you're coming from out of state, you can also take Interstate 10, which runs east to west across the country.
By plane, most people fly to LAX, which is the main airport in the city.
---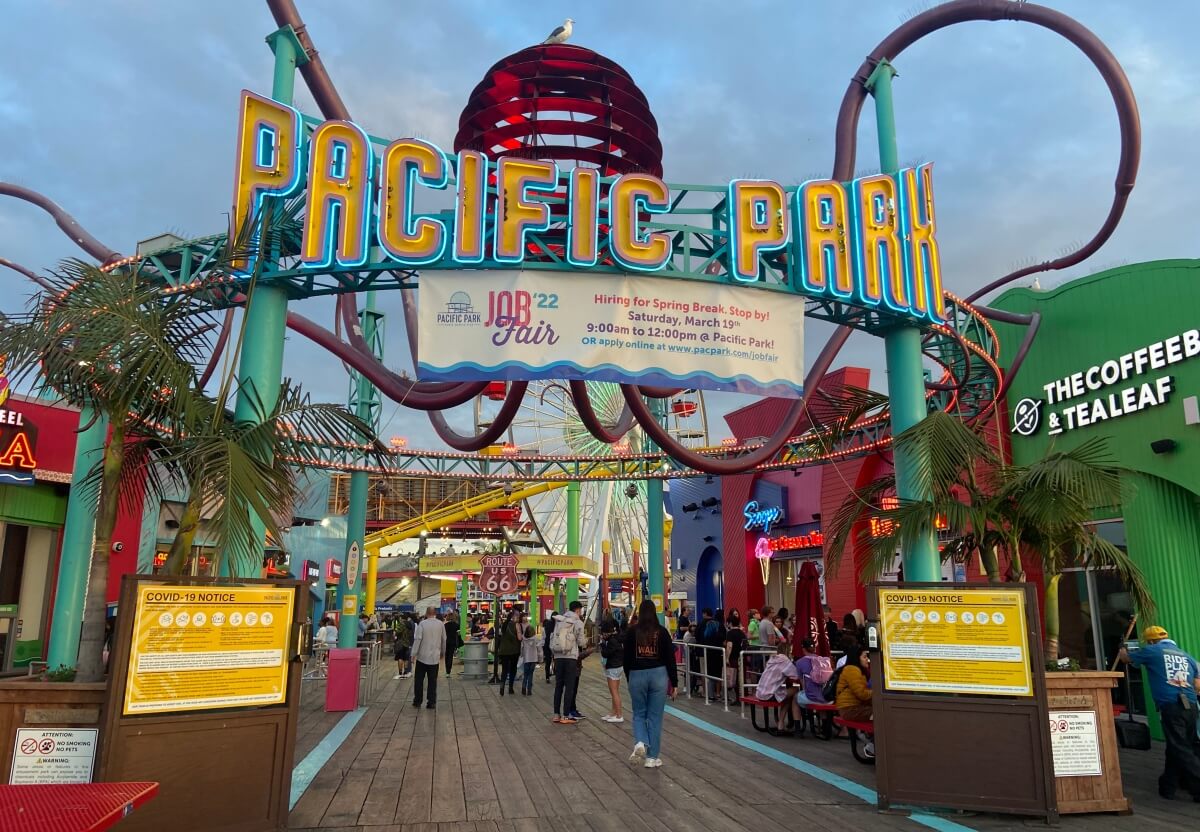 Is Los Angeles worth visiting?
Yes, Los Angeles is absolutely worth visiting.
The city is one of the most famous tourist destinations in the world, and it's easy to see why. The "City of Angels" has something for everyone, whether you're interested in Hollywood history, sunny beaches, or world-class dining.
---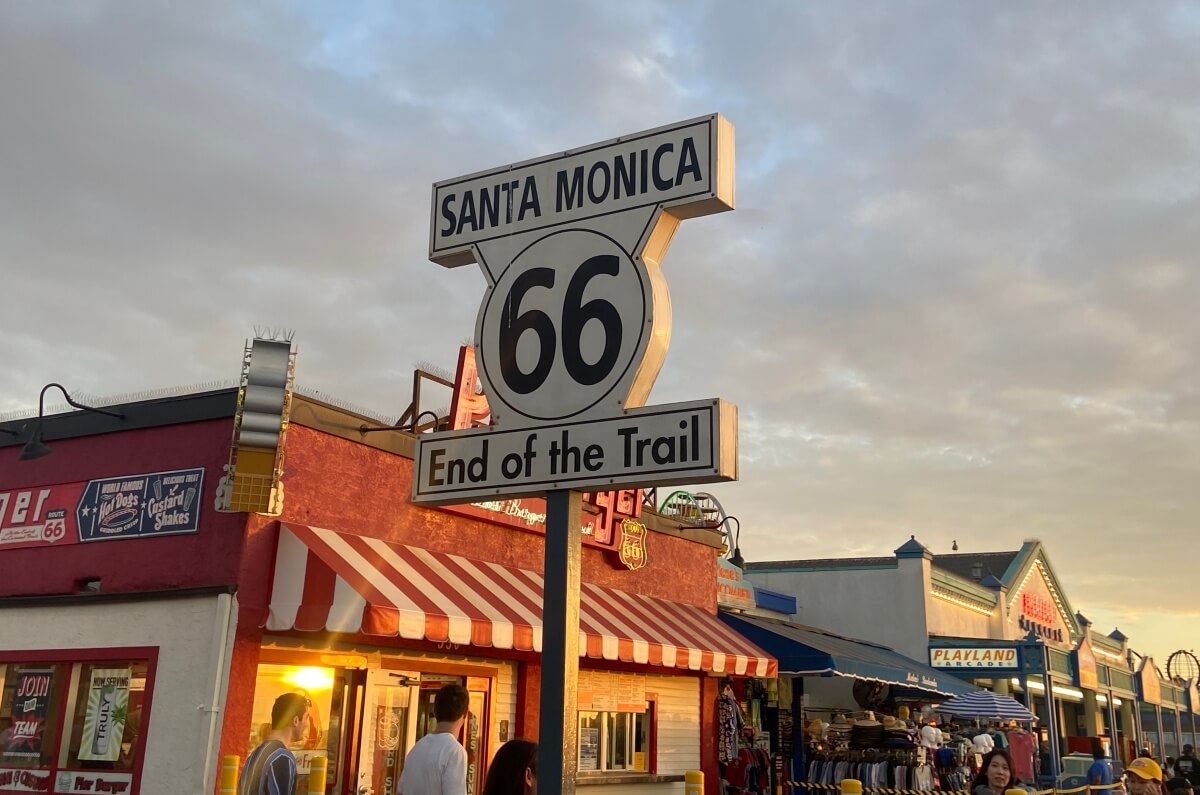 15 Reasons to travel to Los Angeles
Here are, without further ado, the best reasons to visit the City of Angels:
The Weather
Los Angeles has some of the best weather in the world.
With an average of 300 sunny days per year, you're sure to get your vitamin D fix. Even in the winter months, temperatures rarely dip below 60 degrees Fahrenheit.
The Hollywood Sign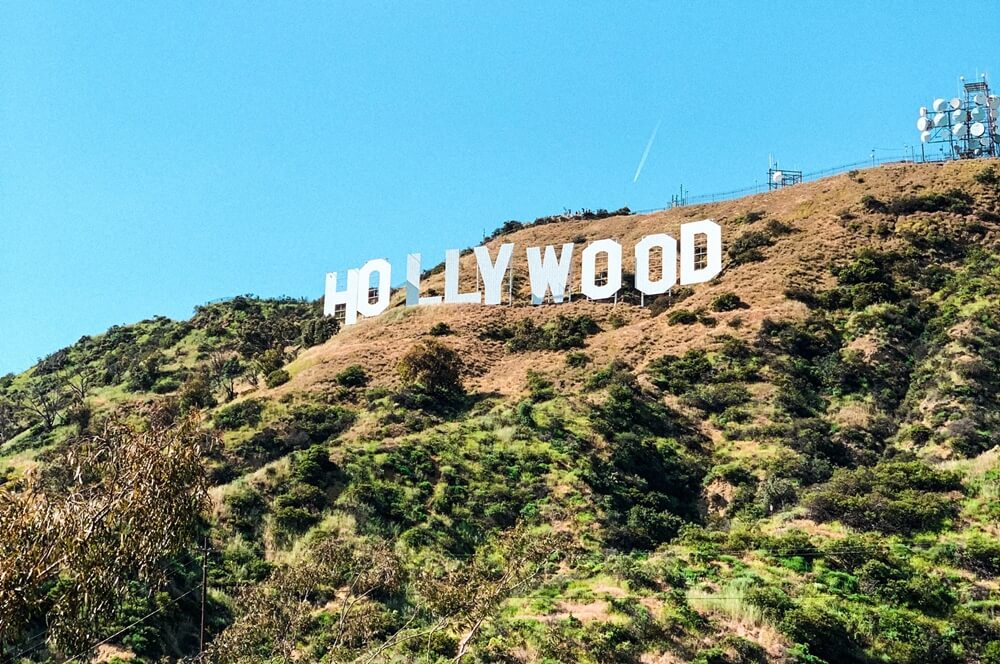 One of the most iconic landmarks in Los Angeles is the Hollywood Sign.
This famous structure was initially built in 1923 to advertise a housing development. Today, it's one of the most popular tourist destinations in the city and a must-see for anyone visiting LA.
If you have the time, I recommend hiking the Hollywood Ridge trail for an epic view from right behind the sign.
Book: Shared 3 Hours Los Angeles VIP Tour
It's the heart of the film industry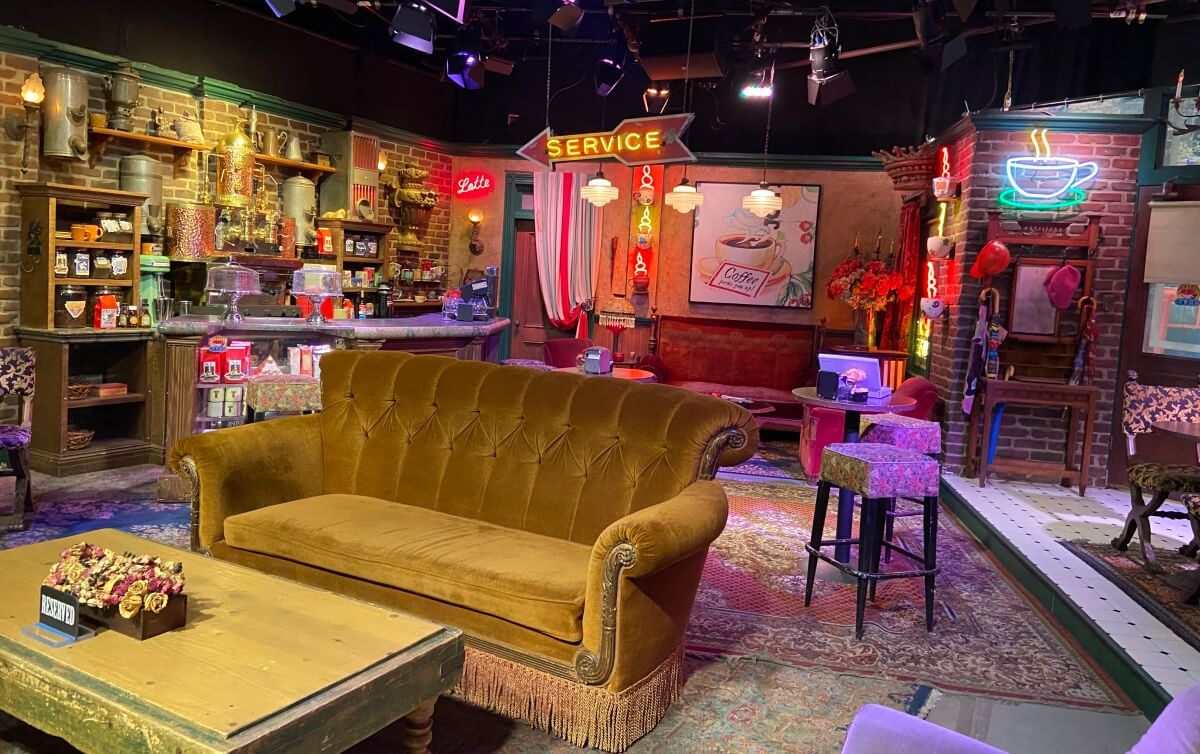 Los Angeles is the entertainment capital of the world, and there's no better place to experience this than in Hollywood.
From iconic movie studios to famous Walk of Fame stars, there's plenty to see and do.
For a real Hollywood experience, be sure to check out Universal Studios Hollywood or Warner Bros Studios, where you can take a behind-the-scenes tour of your favorite movies and TV shows.
Book: Warner Bros. Studio Tour Hollywood
The food scene is incredible
Los Angeles is renowned for its food scene, and with good reason.
The city has a diverse range of culinary influences, from Latin American to Korean to Ethiopian. There are endless options for dining out, whether you're looking for a casual meal or a fine-dining experience.
And with the variety of food festivals and farmers markets that take place throughout the year, there's always something new to try whether you're a foodie or simply looking for a delicious meal.
Book: Downtown Los Angeles Food Tour
Beverly Hills
This exclusive neighborhood is home to some of the wealthiest people in Los Angeles.
Many of the city's most famous residents call Beverly Hills home, from celebrities to business moguls. And it's easy to see why – with its luxury hotels, designer shops, and upscale restaurants, Beverly Hills is the epitome of luxury living.
It's an amazing destination for hiking
Although hiking might not be the first thing that comes to mind when one thinks of Los Angeles, if you are a hiking addict (like me!), there are plenty of trails to explore.
From easy walks to more challenging hikes, there's something for everyone. For incredible city views, be sure to check out Runyon Canyon Park.
Explore Santa Monica and Venice Beach
Santa Monica and Venice Beach are two of the most popular beaches in Los Angeles.
Santa Monica is known for its pier, which is home to an amusement park, restaurants, and shops. Venice Beach is a more relaxed atmosphere with a boardwalk perfect for people-watching or riding a bike.
Disneyland California & Universal Studios Hollywood
No visit to Los Angeles would be complete without a trip to Disneyland California.
This world-famous theme park is the perfect place to enjoy some family fun. And if you're a Harry Potter fan, check out Universal Studios Hollywood, where you can explore The Wizarding World of Harry Potter.
Book: Universal Studios Hollywood General Admission Ticket
It's close to so many other interesting places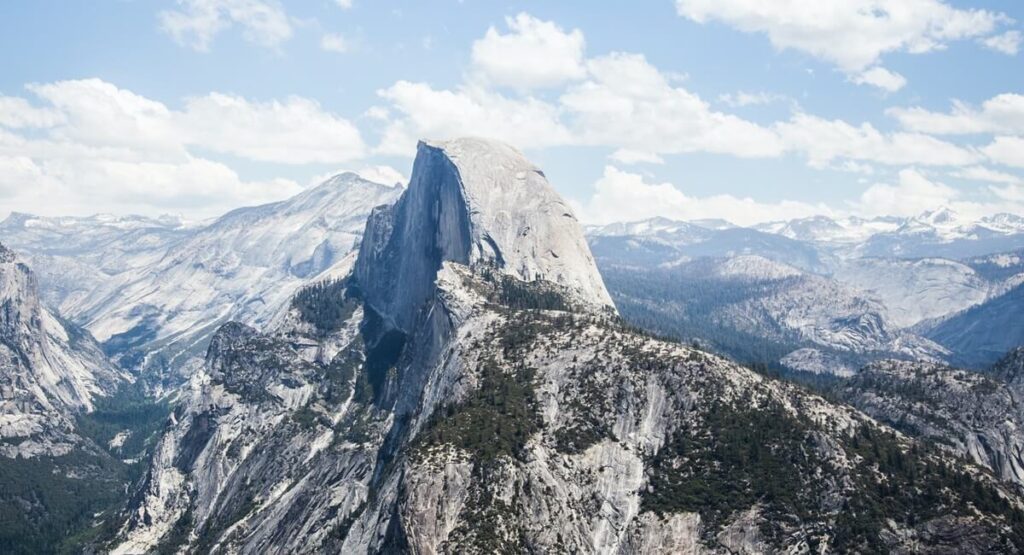 Due to LA's privileged location, it is very easy to get out to the city and visit incredible national parks and towns such as Joshua Tree, Santa Barbara, Palm Spring, and Yosemite National Park, which are only a few hours away by car.
The shopping at Rodeo Drive and The Grove
No trip to Los Angeles would be complete without some retail therapy.
For high-end shopping, be sure to check out Rodeo Drive in Beverly Hills. Or, if you're looking for a more relaxed shopping experience, head to The Grove, an open-air mall with plenty of stores, restaurants, and entertainment options.
The views from Griffith Observatory are unbeatable
Located in Griffith Park, the Griffith Observatory offers incredible views of Los Angeles and the Hollywood Sign. It's also a great place to learn about astronomy and the night sky. And best of all, admission is free!
There are so many things to do for free
Although Angeles can be an expensive city; there are plenty of things to do that won't cost you a dime.
From exploring world-famous museums to relaxing in one of the city's many parks, there are plenty of options for those on a budget.
Los Angeles is a great place for sports fans
Whether you're a basketball, football, or baseball fan, there's sure to be a team for you in Los Angeles. And if you're looking for something a little different, you can always check out a game at the world-famous Rose Bowl.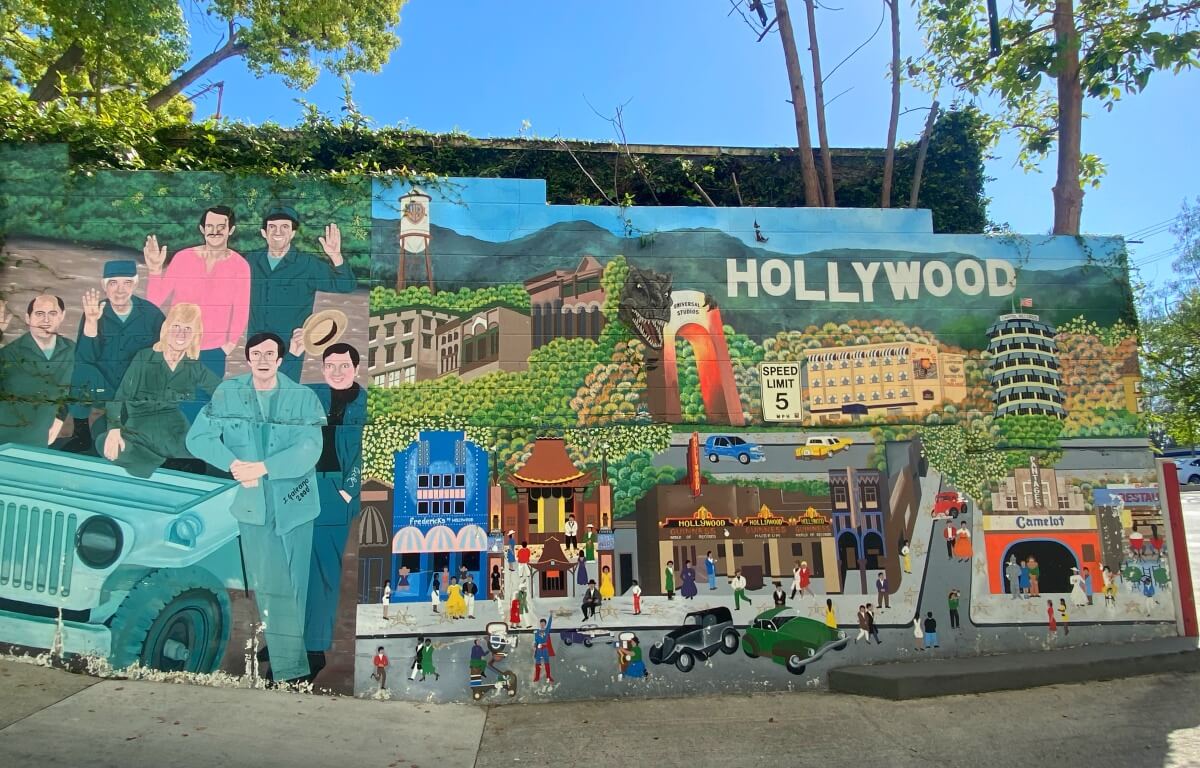 It is one of the greatest cities on earth!
Last but not least, Los Angeles is one of the greatest cities on earth. It is so iconic and so many movies, songs and book have been written about it.
It's one of those cities that everyone should visit once in their life.
---
Finding a place to stay in Los Angeles
When it comes to finding a place to stay in Los Angeles, there are plenty of options to choose from.
The most important thing is first deciding in which area of the city you want to stay in.
Beverly Hills
If you're looking for luxury, look no further than Beverly Hills.
This world-famous neighborhood is home to some of the wealthiest people in Los Angeles, and it's easy to see why – with its luxury hotels, designer shops, and upscale restaurants, Beverly Hills is one of the fanciest neighborhoods in the world.
Best hotels in Beverly Hills: Waldorf Astoria Beverly Hills, The Peninsula Beverly Hills, and The Beverly Hills Hotel – Dorchester Collection.
Hollywood
Hollywood is another popular neighborhood for visitors to Los Angeles.
And while it may not be as luxurious as Beverly Hills, it's definitely worth visiting. Home to the world-famous Hollywood Sign and Walk of Fame, Hollywood is a must-see for any first-time visitor. And with its many hotels, restaurants, and attractions, it's also a great place to stay.
Personally, I stayed at The Adler and really enjoyed it!
Best hotels in Hollywood: The Adler a Hollywood Hotel, Loews Hollywood Hotel, and Kimpton Everly Hotel.
Downtown Los Angeles
If you're looking for a more budget-friendly option, downtown Los Angeles is a great choice.
This bustling area is home to many of the city's best museums, theaters, and restaurants. And with its convenient location, it's also a great place to stay if you want to explore other parts of the city.
Best hotels in Downtown: CitizenM Los Angeles Downtown, The Westin Bonaventure Hotel & Suites, and the Freehand Los Angeles.
---
Best time to travel to Los Angeles
Los Angeles is a city that has something to offer visitors all year round. However, there are definitely some times of year that are better than others in terms of weather and events.
For example, many people enjoy visiting LA in the springtime when the temperatures are mild, and the flowers bloom. The summer months can be very hot, but they also offer a chance to enjoy the city's many outdoor activities.
Autumn is another great time to visit, as there are plenty of Halloween festivities to enjoy, like the Universal Nights of Horror event at Universal Studios.
Finally, wintertime can be a magical time to visit Los Angeles, as the city is decorated for Christmas.
---
How to get around Los Angeles
There are a few different options for getting around Los Angeles. The most popular choice is definitely renting a car, as this gives you the freedom to explore the city at your own pace. However, it's essential to keep in mind that traffic can be a bit of a nightmare.
Another option is to use public transportation. The Los Angeles metro system is extensive and can get you around most parts of the city. However, it can be a bit confusing for visitors, so it's definitely not the best option if you're short on time.
Finally, many taxi and ride-sharing services are also available in Los Angeles. While they may be more expensive than public transportation, they're definitely the most convenient option if you want to get around quickly.
---
Best tours to take on your trip
Going on a tour is a fantastic way of seeing Los Angeles in a short amount of time.
These are some of the best tours in the city:
Full-Day Iconic Sights of LA, Hollywood, Beverly Hills, Beaches, and More
From the Hollywood sign to the sunny beaches of Santa Monica to the glitz of Beverly Hills, Los Angeles is so full of iconic sights it can be tricky to see them all. T
his guided tour seamlessly transports you by coach to all of the city's top attractions—from Venice Beach to the Sunset Strip to Griffith Park and more—so that you don't need to worry about missing a thing.
Warner Bros. Studio Tour Hollywood
Experience the magic of Hollywood and see where your favorite movies were made during this guided tour of Warner Bros. Studio.
Join your guide and a small group to explore back-lot sets and sound stages, see the famous Central Perk cafe from "Friends," and learn about green-screen technology. For a grand finale, become a part of your favorite DC Universe and Harry Potter movies on recreated sets.
Hollywood Sightseeing and Celebrity Homes Tour by Open-Top Bus
See the sights of Hollywood on this tour by open-top Mercedes minibus, which allows you to enjoy unobstructed views as you go.
Traveling with an onboard guide, you'll pass by attractions such as the Dolby Theatre, Hollywood Sign, Rodeo Drive, and movie studios. Plus, get a look at some of the mansions where past and present stars have lived.
Universal Studios Hollywood: Ticket with Easy Cancellation
Experience either 1 or 2 days of action-packed entertainment with your Universal Studios Hollywood ticket.
Enjoy thrilling theme park rides and shows, tour a real working movie studio, and visit LA's best shops, restaurants, and cinemas at CityWalk.
Perfect 5 ½ Hour LA & Hollywood Tour from Santa Monica
Visit many of Los Angeles's highlights and landmarks in one fun and convenient outing.
Learn about LA history and culture—its historic filming locations and crime scenes, celebrity homes, and trendy restaurants—from a narrator as you traverse the city in a convertible bus.
Stop at the Hollywood Walk of Fame, Rodeo Drive, a farmer's market for lunch, and the Hollywood Sign on this easy and affordable tour.
The Official Hollywood Sign Walking Tour in Los Angeles
Join your guide for a 2.5-hour walking tour that combines sightseeing in the hills of Los Angeles with a vigorous walk up to the Hollywood sign.
Learn about the history of Los Angeles on a fun hike that takes in Griffith Park, the Hollywood Hills neighborhood, and the Hollywood sign and offers views of Burbank, the San Fernando Valley, and all of Los Angeles.
---
Fun facts about Los Angeles
Los Angeles is the second-most populous city in the United States
The Los Angeles metropolitan area is home to over 18 million people
Los Angeles is the largest city in California
Los Angeles was founded in 1781 by Spanish settlers
Los Angeles covers an area of 468 square miles
The average temperature in Los Angeles is 70 degrees Fahrenheit
Los Angeles experiences 300 sunny days per year on average
The Santa Ana winds are a type of wind that blows through the LA area and can reach speeds of up to 80 miles per hour
There are more than 1,000 parks in Los Angeles, including Griffith Park, which is one of the largest urban parks in North America
UCLA is the largest university in California and has an enrollment of over 43,000 students
---
Los Angeles travel tips
Los Angeles is a city full of contrast, offering visitors the opportunity to experience everything from the bustling downtown area to the sandy beaches of Santa Monica.
Whether you're looking to explore the city's rich cultural scene or simply relax in the sun, here are a few travel tips to help you make the most of your trip:
Keep an eye on your belongings
One of the most important Los Angeles travel tips is to always be aware of your belongings. Like any large city, there is a risk of pickpocketing and theft, so it's important to keep your valuables close to you at all times.
Beware of parking fees
Another vital travel tip for Los Angeles is to be aware of the parking fees. Many of the city's attractions, like museums and beaches, charge for parking. And while street parking is usually free, it can be challenging to find a spot.
Don't be afraid to try street food
One of the best things about Los Angeles is the amazing street food. Due to its Mexican influence, there are many delicious tacos and burritos to be found. While it may not be the healthiest option, it's definitely tasty and a great way to experience the city's diverse culinary scene.
Be prepared for crowds
Los Angeles is a popular tourist destination, so it's important to be prepared for crowds. Whether you're visiting during peak season or a holiday weekend, it's always a good idea to plan ahead and make reservations for popular attractions.
LA can get cold at night
One final Los Angeles travel tip is to be prepared for the cold weather. The city can get quite chilly at night, even in the summer, so it's always a good idea to have a jacket or sweater with you.
---
Wrap-up: Is Los Angeles worth visiting?
That's a wrap! Now that you know a bit more about Los Angeles and all the reasons that make this city so special, you can decide whether a trip to LA is something for you.
Personally, I loved it and would love to go back.
For more travel tips and updates, make sure to follow me on Instagram.