/
Last Updated November 12th, 2023
10 Tips For A Wonderful Halloween In Salem
Nobody does Halloween quite like Salem, Massachusetts.
This small New England town, commonly known as 'The Witch City,' is one of the most popular Halloween destinations in the world and attracts over 200.000 visitors on October 31 due to its spooky history, attractions, and events.
Because of that continually increasing popularity, it is important to be prepared to face the crowds when visiting Salem during the spooky season.
In this guide, you will find all the travel tips you need to know before spending Halloween in Salem.
---
Plan your Perfect trip to Salem
🏨 Find the perfect hotel on Booking.com
🎫 If you'd like to go on a tour, check out the best tours to take in Salem
🎒 Pack a universal travel adapter, your favorite travel camera (We love this one!), and a good portable solar phone charger
Follow me on Instagram for more travel tips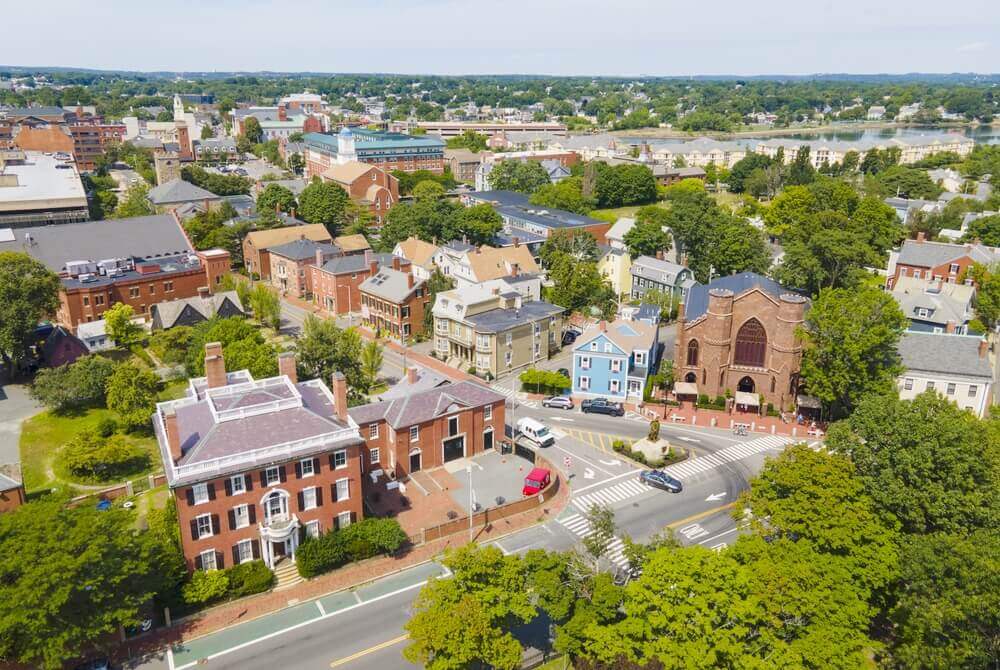 Disclosure: This post may contain affiliate links. Meaning, I get a small commission if you purchase through my links, at no cost to you.
10 Tips for visiting Salem on Halloween
As I previously mentioned, Salem in October can get crazy busy, especially during the Halloween season!
These helpful insider tips will help you to adjust your expectations and plan accordingly.
1- Book your hotel one year ahead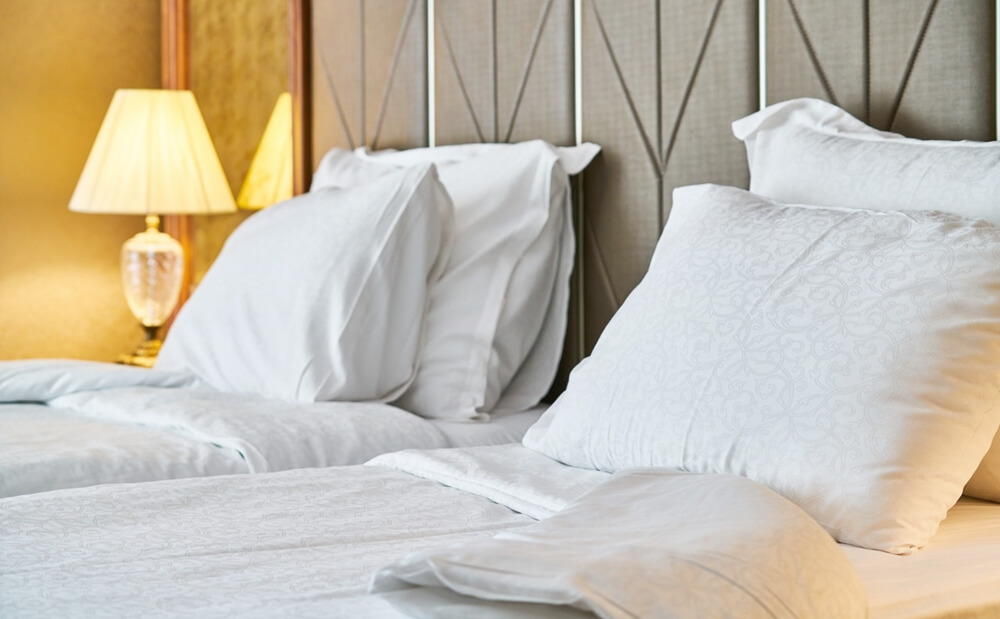 I know this may seem like an exaggeration, but it really isn't.
Salem is a small town with minimal hotel capacity. If you plan on visiting Salem MA for Halloween, book your hotel as early as you can. Better to be safe than sorry!
However, if you haven't booked your accommodation yet, there is no need to panic. Check Booking.com and Hotels.com for vacancies, and if there aren't any, you can always stay in Boston and make the day trip to Salem.
2- Do your shopping early
There are many incredible witchy shops in Salem, but what many people don't know is that during the Halloween season, most shops in Salem close at 4 pm because of the crowds. Meaning, if you plan on shopping in Salem, do it early.
3- Dress up in your best costume
Should you wear a costume for Halloween in Salem? Well, yes, absolutely!
If you visit Salem in the Fall, it is really very normal to see people dressed up in costumes on the train from Boston and, well, pretty much everywhere in Salem.
This is the perfect opportunity to go all out with the most creative Halloween costumes you can think of.
4- Be patient!
During Halloween, there will be a LOT of people in Salem, and there is no way to go around that.
Manage your expectations and face the day with a lot of patience. All attractions and shops are going to have massive lines, so you might as well be prepared to do a lot of waiting.
5- Get advance tickets for attractions
If possible, get advance tickets to popular attractions such as the Witch Museum. This will save you a lot of time and energy and guarantee that you get to visit those attractions.
6- Stay at least two days
During normal times, spending a day in Salem would be more than enough. But these are no normal times!
If possible, stay in Salem for at least two days to try and do everything on your itinerary.
7- Have a (very) flexible itinerary
Speaking of itineraries, have a very flexible one!
Leave a lot of free time during your days so you can adapt if something doesn't go according to plan.
8- Visit during weekdays if you can
Since this year Halloween will be happening on a Sunday, it would be great if you tried to visit Salem during the week instead of the weekend.
9- Book tours as early as you can
There are so many cool tours to take in Salem! Find the ones you are most interested in and book ASAP.
These are the most popular ones:
Unlike other Salem walking tours, this witch walking tour is led by a practicing witch, so you can learn about the history of witchcraft, as well as how it's practiced today.
Along with visiting the Salem Witch Trials Memorial, you'll participate in a real magic circle and help raise energy for a blessing.
When night falls across Salem, it's the perfect time to explore the city's spooky and sinister past on a haunted history tour.
On this top-rated walk through one of America's most haunted places, follow a licensed guide along lamplit streets while listening to legends and true tales of witchcraft, murder, mayhem, and more.
History & Hauntings of Salem Guided Walking Tour:
Learn about the mysterious history of Salem on this guided walking tour of the city. Follow your local historian guide through Salem, listening to 400 years of history, and admire the old architecture that dates back hundreds of years.
For a spookier experience, select the nighttime tour led by lantern light and find out the truth about the 1692 Salem Witch Trial hysteria.
10- Do not drive into town
The easiest way to get to Salem in Halloween (or always, in my opinion) is by taking the commuter rail. From Boston's North Station, getting to Salem is only a 30-minute ride.
Another great option is the Salem Ferry. This high-speed ferry service travels from Boston to Salem (or vice versa).
Enjoy the scenic adventure from the upper or lower deck of the boat—or just relax at the lounge inside. An onboard galley offers food and beverages for purchase.
---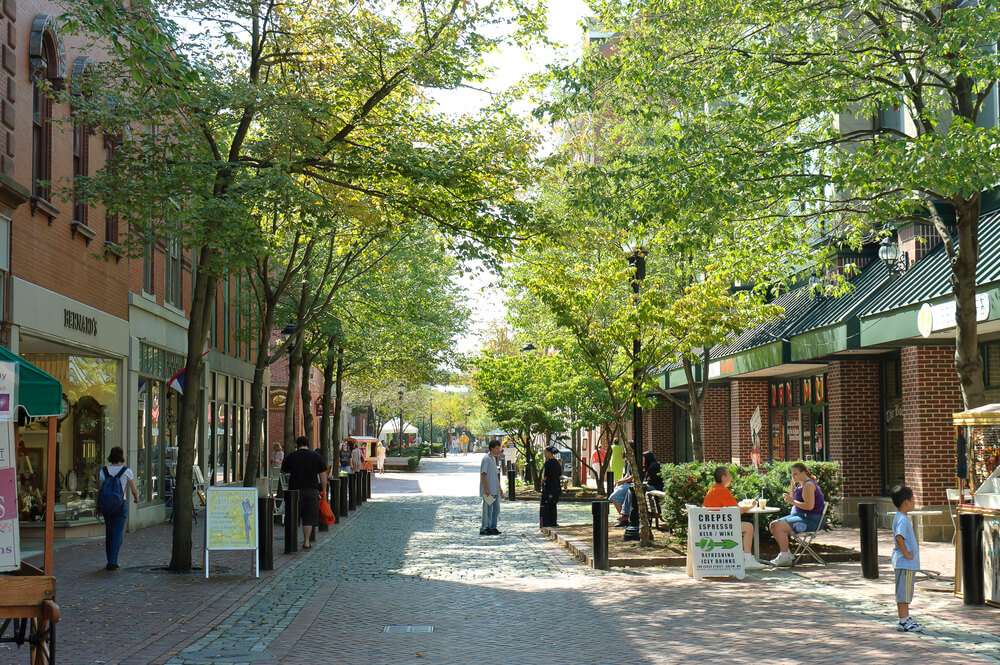 Spooky things to do in Salem in October
Salem has many exciting things to see and do! And the best part is that most of these attractions and activities are within walking distance.
Here are some of the best things to do in Salem in October – or any time of the year, really!
Take a picture with the Bewitched Statue of Elizabeth Montgomery
Taking a picture with the Bewitched statue of Elizabeth Montgomery, inspired by Samantha from the tv series 'Bewitched,' is one of the most beloved things to do in Salem on Halloween.
Just make sure to arrive early to get a good picture.
Tour Salem with an real life witch
Did you know that it is possible to walk around Salem in the company of a practicing witch?
The Salem Witch Walk is Salem's most popular tour. It is perfect if you are interested in learning about witchcraft and how it is practiced today.
Stay in a haunted hotel
What better way to get in the spirit of Halloween than by staying in a supposedly haunted hotel?
Travelocity appointed the Hawthorne Hotel as the fourth most haunted hotel in the United States (phew!). Also, in 2007 Ghosthunters featured the hotel on their show about paranormal activities.
See a psychic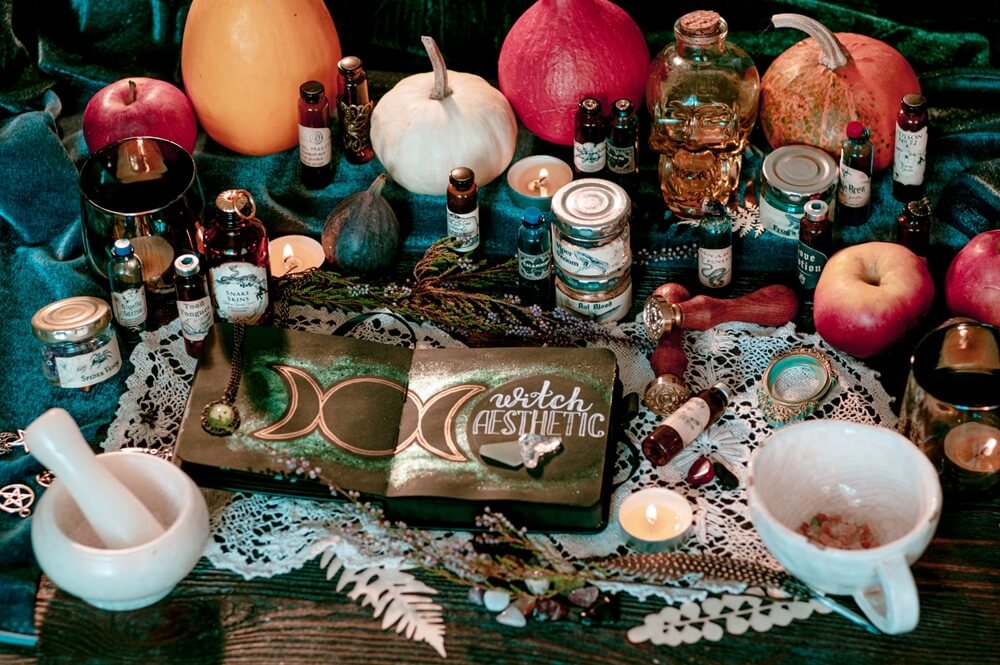 There are many incredible psychics to see in Salem in October. When I went to Salem, I saw Leanne Marrama, and it was a wonderful experience.
Some of the most common requests for psychics are palm reading, tarot, and astrology.
Go on a ghost tour
Uncover Salem's dark past and mysterious legends on the Voodoo, Vampires, and Ghosts' History Walking Tour.
Expert historians and paranormal investigators help separate fact from fiction while retelling the events of the 1692 witch trials and leading you through Salem's most notorious sites.
Escape the gimmicks and delve into authentic tales of voodoo, witchcraft, vampires, and ghost sightings that have left their mark on the infamous New England town.
See The House of Seven Gables
The House of the Seven Gables is a 1668 colonial mansion made famous by Nathaniel Hawthorne's novel The House of the Seven Gables.
Nowadays, the house has turned into a museum, with an admission fee charged for tours and an active settlement house with programs for children.
Shop at the witchy shops
Salem's shops are filled with interesting and unique witchy goodies to take home. Make sure to stop in at least a few of them!
Visit the Salem Witch Museum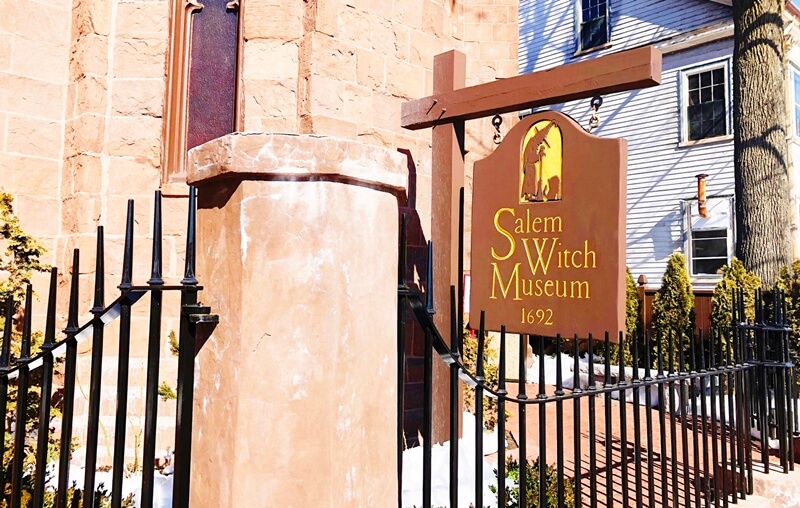 Visiting the Salem Witch Museum is a must on your first trip to Salem, Massachusetts. This museum tells the story of the Salem Witch Trials interactively and entertainingly.
Check out the Hocus Pocus film locations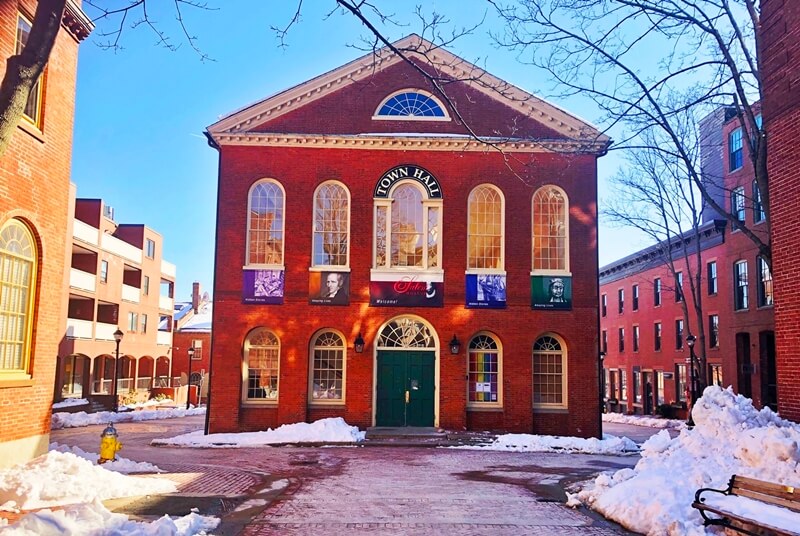 Are you a fan of Hocus Pocus? Then you absolutely should go around town looking for the movie's filming locations.
Phillips Elementary School on Salem Common (Max & Allison's School)
The Ropes Mansoon (Allison's house)
Old Town Hall (Halloween party)
Salem Common (various outdoor scenes from the movie)
Visit the Salem Witch Trials Memorial
While Salem is a fun place to visit nowadays, it is important to remember and respect the city's dar past.
You can pay your respects to the victims of trials at the Salem Witch Trials Memorial.
See the Witch House
The Jonathan Corwin House, also known as The Witch House, was the home of Judge Jonathan Corwin and is painted black, has a very distinctive appearance.
The house can be contemplated from the outside, but there are tours where you get to come inside if you want to.
Visit Count Orlok's Nightmare Gallery
Visiting Count Orlok's Nightmare Gallery is a great idea if you are a fan of horror movies. Inside, you will find real-life-sized replicas of the characters of all your favorite horror movies.
Walk around the Old Burying Point Cementery
The Old Burying Point is among the oldest cemeteries in the country and is the resting place for a lot of Salem's most notable characters.
Even though the idea of visiting a cemetery might seem weird at first, this is actually a popular thing to do in Salem.
Go on a privateer schooner sail
Embark on an interactive sailing excursion off the coast of Salem on a replica historic privateer schooner.
Great for families and anyone who gets bored easily, this adventure keeps you engaged by offering opportunities to help with tasks such as raising the sails and steering the boat.
Plus, the crew shares stories about the history of Salem and the role played by privateers.
Attend the Halloween events in Salem
If you are visiting Salem in the fall, the highlight of your visit will be attending at least one Halloween event, also known as Haunted Happenings.
Below you will find a list of some of the coolest events planned for this year's Halloween.
---
2021 Salem Halloween Events
This is a list of some of the coolest Halloween events happening in Salem in 2021. Next year, the list will be updated as soon as possible with the calendar of events for 2022.
Meanwhile, you can see the complete calendar of Haunted Happenings here.
Yoga classes and retreat at the Satanic Temple
From October 1st to October 3rd, Daayani Yoga will be offering yoga, meditation, tarot, and many other fun activities at The Satanic Temple. Make sure to book in advance!
Learn more here.
Broom Making, Book Binding
Use herbs, dried flowers, bones, charms, stencils to craft a rustic broom from scratch or bind your own leather grimoire, book of shadows, spellbook, art, or dream journal.
This event is great, especially for kids and teenagers! You can read more information here.
The Salem Psychic Fair & Witches Market
If you would love to make an appointment with one of Salem's most talented psychics, then the Salem Psychic Fair & Witches is the perfect place for that!
Hollowed Harvest: Wicked Labyrinth
This indoor labyrinth is made of over 1000 carved pumpkins and totally family-friendly.
Learn more here.
Conjuring Spirits with Christian Day
Join Christian Day, the author of The Witches' Book of the Dead, as he teaches about Necromancy, the world's most forbidden magic.
Haunted Happenings Marketplace
An outdoors market that features photo ops, food vendors, street performances, live music, and more!
More information here.
Miss Havisham's Parlour: An Immersive Experience for Selfies & Photos
Head to Old Town Hall (where the Halloween part in Hocus Pocus happened!) for an immersive setup for epic Halloween selfies and photos.
Messages from the Spirit World: An Authentic Salem Séance
There is no place to have a séance like in Salem.
Step into the Spirit Parlor of Omen and experience an authentic Salem Séance with a true spirit medium. Salem's gifted psychics were born with the uncanny ability to connect with our loved ones on the other side.
Learn more here.
An Evening with Edgar Allan Poe
This one-day-only experience features a special guest, the dearly departed Edgar Allan Poe, who returns to Salem for an appearance that should not be missed.
In a theatrically eerie setting, Mister Poe performs dramatic readings of "The Raven" and "A Tell-Tale Heart" – a story rumored to be based upon an actual event in Salem's gory history.
Learn more here.
"The Salem Witch Trials: Reckoning and Reclaiming" at the Peabody Essex Museum
More than 300 years after the Salem witch trials, artistic imaginations remain engaged by this historic crisis's personal tragedies and grave injustices.
In this exhibition, learn more about factors that fueled the hysteria and individuals who rose to defend those unjustly accused and explore two creative responses by artists with ancestral links to the trials.
Learn more here.
---
Best places to stay in Salem for Halloween
Salem doesn't really have many hotels for a tourist city, so as I already mentioned, if you are planning a trip to Salem on Halloween, make sure to book your accommodation as soon as you can.
Here are some of the best places to stay in Salem:
You can find more options here.
---
Yummy restaurants to try in Salem
Salem is perfect not only for Halloween fans but also for food lovers!
The city has an incredible assemblage of yummy local dining options for all kinds of food, from Mexican, to American and Italian.
Here are a few restaurants in Salem that are surely worth trying out:
Gulu Gulu Café:
Coffee lovers have to try Gulu Gulu Cafe! This bohemian coffee shop serves everything from delicious sandwiches to coffee and even sweets – I had the most delicious brownie when I went.
Red's Sandwich Shop:
Red's Sandwich Shop is an amazing place to go for breakfast or lunch. Make sure to try their omelets and salads!
Goodnight Fatty:
Goodnight Fatty is a cookie shop that serves the most delicious, thick cookies. They come out with new flavors every week! This is their website.
Ugly Mug Café:
I went to Ugly Mug Café for a late breakfast, and it was lovely! As the cafe's name indicates, drinks there are served in super ugly mugs donated by the community. Super fun and great atmosphere.
Howling Wolf Taqueria:
Wishing for tacos on a day trip to Salem? No problem!
The Howling Wolf Taqueria offers fresh Mexican cuisine made from scratch. They serve amazing margaritas and outstanding tacos and burritos.
Bambolina:
Bambolina is a traditional Neapolitan-style Italian pizza shop. Their pizzas are made of hand-crafted dough, with flame-blackened blisters, crushed Italian tomatoes, and of course, fresh mozzarella.
Boston Hot Dog Company:
Last but not least is the Boston Hot Dog Company.
This is one of the most popular quick-service dining options in Salem and is great for a late-lunch or mid-afternoon snack if you enjoy hot dogs.
---
Wrap-up: Tips for spending Halloween in Salem
That's a wrap! I really hope you enjoy these tips on how to enjoy Salem in Halloween better. This trip will be one of the most unique and unforgettable you ever take, and I am so excited for you.
Again, make sure to book in advance what you can and head to Salem with a lot of patience and spirit to have a great time. It's gonna be great!
For more travel tips, make sure to follow me on Instagram.
---