/
Last Updated November 12th, 2023
15 Reasons Why Las Vegas Is Worth Visiting
Are you wondering if Las Vegas should be on your bucket list?
This unique and interesting city is full of energy and excitement but might not be for everyone.
Located within the state of Nevada, it is known around the world for its casinos, hotels, and entertainment venues, which draw millions of visitors each year. However, there is much more to this city than meets the eye.
Founded in 1905, Las Vegas was originally a small desert town. However, it began to grow rapidly in the mid-20th century, after the construction of the Hoover Dam and the legalization of gambling.
Today, Las Vegas is one of the most populated cities in the United States, with a population of over 600 thousand. It is also one of the most popular tourist destinations in the world.
Las Vegas is also home to a large number of conventions and events. The city's location makes it a popular choice for these events because it is easy to get to from anywhere in the country.
In this post, you will read about all the reasons why Las Vegas is so worth visiting.
---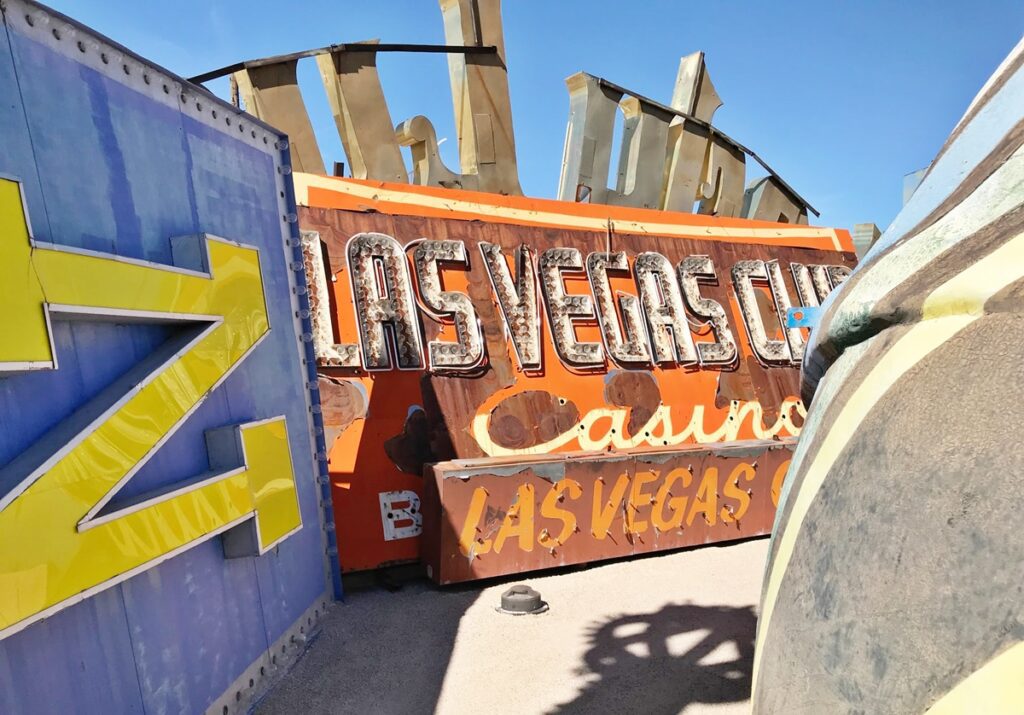 Disclosure: Some links on this page are affiliate links. That means that at no extra cost to you, I earn a small commission if you book through these links, and that helps me keep this blog running. Enjoy!
How to get to Las Vegas
There are a few different ways to get to Las Vegas.
The most popular way is to fly into McCarran International Airport, which is located just a few miles from the Strip. Alternatively, you can take a bus or drive into town. I
f you're driving, you'll need to take Highway 15, which connects Las Vegas to Los Angeles.
---
Is Las Vegas worth visiting?
There's no question that Las Vegas is a popular destination for tourists from all over the world. But is it really worth visiting?
If you're looking for a place to gamble, see shows, eat fantastic food and enjoy the nightlife, then Las Vegas is definitely worth visiting.
---
15 Wonderful reasons to visit Las Vegas
Here are, without further ado, 13 reasons to visit Las Vegas.
The Strip is so cool
The most famous street in Las Vegas, the 4.2-mile long Strip is home to some of the city's most iconic hotels and casinos.
Strolling up and down the Strip is a must-do for any first-time visitor.
The nightlife is unbeatable, and there's always something going on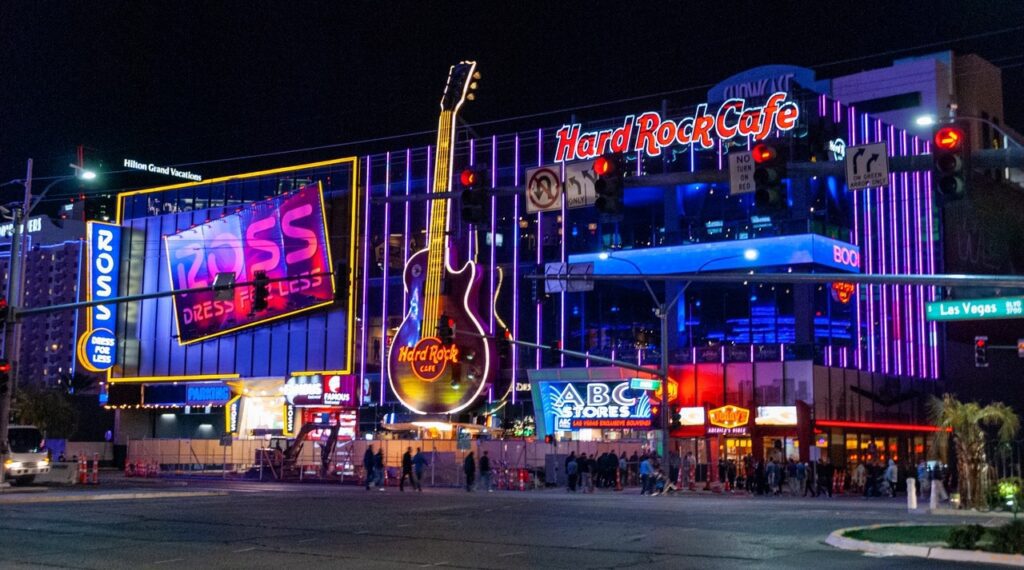 The nightlife is definitely one of the best things about Las Vegas. There are so many different bars, nightclubs and lounges to see in the city!
There are world-class restaurants to satisfy any palate
Las Vegas is home to some of the best restaurants in the world.
If you're a foodie, be sure to check out some of the city's Michelin-starred restaurants, such as Twist by Pierre Gagnaire, Restaurant Guy Savoy, or Joël Robuchon.
It is so close to the Grand Canyon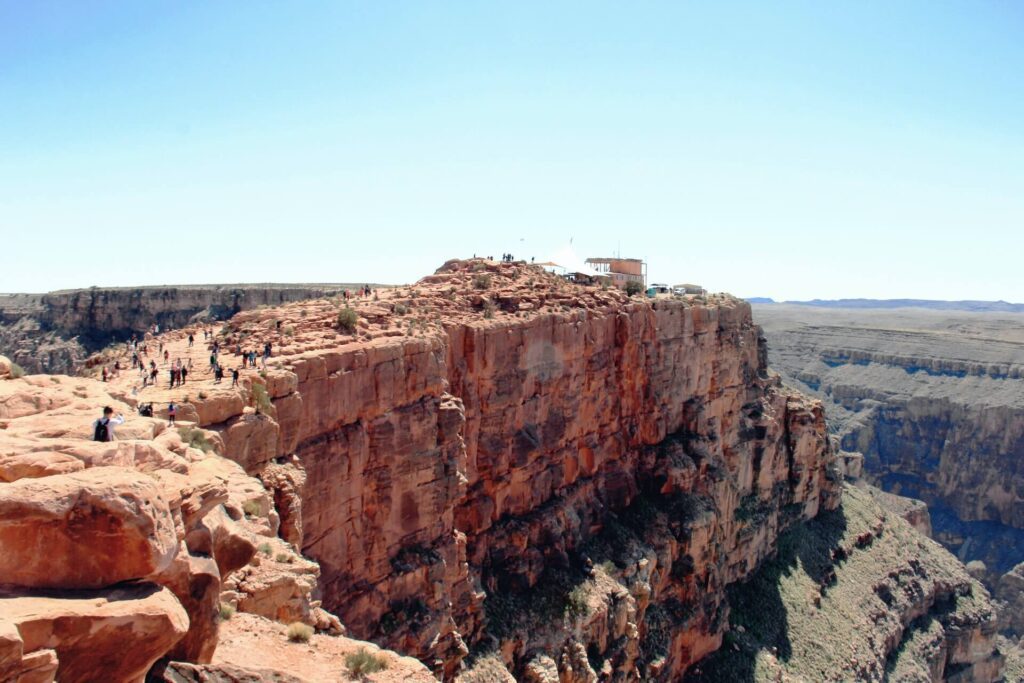 One of the most popular day trips from Las Vegas is to the Grand Canyon.
Just a short drive away, it is one of the Seven Natural Wonders of the World and is definitely worth visiting.
Read: Las Vegas To Grand Canyon (Tips + Itinerary)
The hotels are luxurious and offer top-notch amenities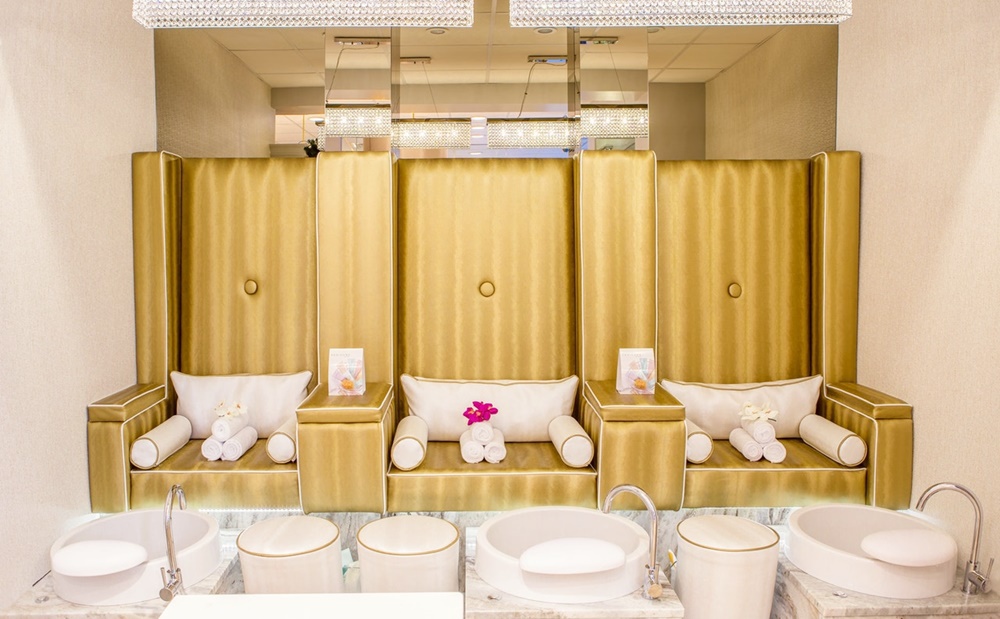 From the Bellagio to the Wynn, Las Vegas is home to some of the most luxurious hotels in the world. If you're looking for a 5-star experience, you'll definitely find it here.
These hotels offer top-notch amenities, such as world-class spas, gourmet restaurants, and beautiful pools.
You can gamble at some of the best casinos in the world
Even if you have never gambled before, Las Vegas is such a fun place to do it!
In the casinos, you can try all the imaginable games like blackjack, baccarat, poker, 2, bingo, and so much more.
It's a great place for shopping – from high-end boutiques to outlet malls
Las Vegas is a shopper's paradise. I
n addition to the many high-end stores, there are also plenty of outlet malls where you can find great deals on designer brands.
The natural beauty of the area is stunning, especially Red Rock Canyon National Conservation Area
Red Rock Canyon National Conservation Area is just a short drive from Las Vegas and is absolutely stunning. Its red rock formations and desert landscapes are definitely worth exploring.
Great weather
If you're looking for a place to escape the cold weather, Las Vegas is the perfect place. With more than 300 sunny days per year, you're sure to get your fill of Vitamin D.
Plus, the desert climate means that you can enjoy all the outdoor activities the city has to offer.
There are amazing shows every night
As mentioned before, Las Vegas is home to dozens of world-class shows. Whether you're looking for a musical, a comedy act, or something else, you can find it here.
Some popular shows include Cirque du Soleil, Blue Man Group, and Absinthe.
You can check the city's event schedule here.
It is a great destination for a trip with friends
Vegas is the ultimate destination for a group trip with friends. Whether you're looking to hit the clubs or take in a show, you'll have a great time.
Plus, there are plenty of activities to keep everyone entertained, from gambling to shopping to hiking.
Enjoy people-watching at its best
Vegas, for obvious reasons, attracts quite a unique crowd. People-watching is definitely one of the most fun things to do in the city.
It can be done on a budget
Vegas doesn't have to be expensive as many people think.
There are plenty of ways to enjoy the city on a budget. There are many free shows and attractions, such as the Bellagio Fountain Show and the Mirage Volcano, and it's even possible to get free entrance to nightclubs by talking to a promoter.
It is one of the most unique cities in the world!
Las Vegas is truly unlike any other city in the world. From the extravagant hotels to the world-class restaurants to the vibrant nightlife, there's something for everyone in Vegas.
So, if you're looking for an unforgettable experience, be sure to add Las Vegas to your list of places to visit.
---
Finding a place to stay in Las Vegas
When planning a trip to Vegas, choosing a hotel can be extremely hard because there are SO many amazing options. However, we've narrowed it down to a few of our favorites.
These are just a few of the incredible hotels you'll find in Las Vegas. Personally, I stayed at the Paris Las Vegas and really enjoyed it.
No matter which one you choose, you're sure to have a memorable stay.
---
Best time to travel to Las Vegas
If you're looking to escape the cold weather and enjoy some sunny skies, there's no better place to travel than Las Vegas.
The city is known for its hot temperatures and dry desert climate, making it a popular destination for travelers seeking a respite from the winter blues.
If you're looking for warm weather and pool time, the best time to travel to Las Vegas is from April to June. However, be aware that prices will be higher during this time as it is peak tourist season.
If you're looking for cooler weather and smaller crowds, the best time to travel to Las Vegas is from October to December.
---
How to get around Las Vegas
If you're planning a trip to Las Vegas, knowing what sort of transportation to use is very important. The good news is that there are plenty of options for getting around the city.
If you're staying on the Strip, the best way to get around is by walking. The Strip is well-lit and pedestrian-friendly, and you'll be able to take in all the sights and sounds of Las Vegas as you stroll from one casino to another.
If you're not staying on the Strip, you can still get around easily by taking advantage of the city's extensive public transportation system. The Las Vegas Monorail runs along the length of the Strip, and there are also buses and taxis available.
---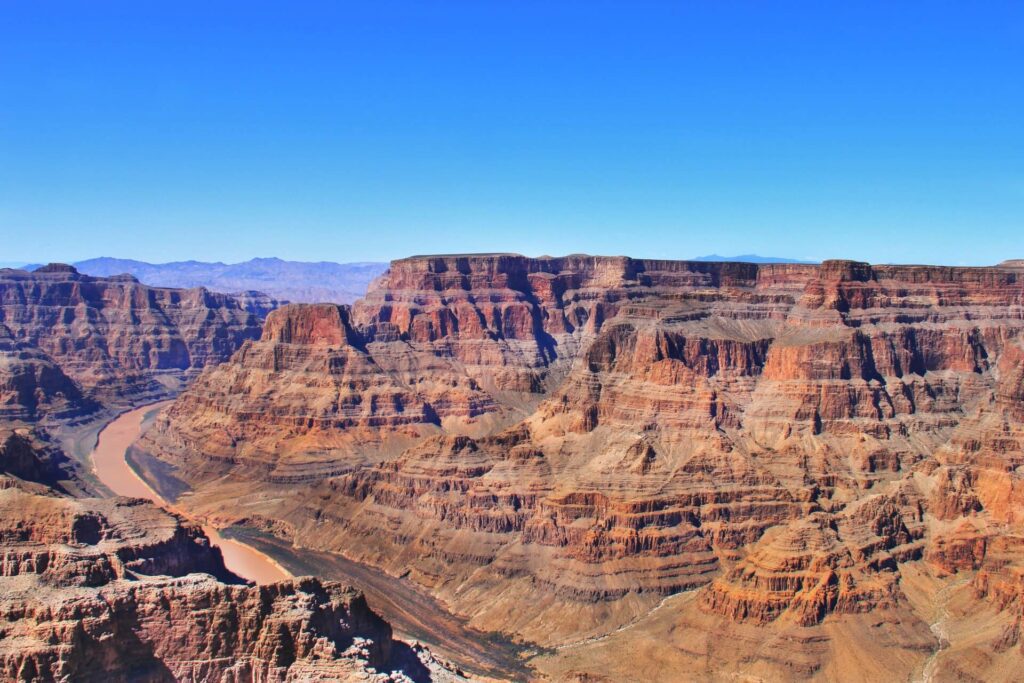 Best tours to take on your trip
Going on a tour is a fantastic way of seeing a whole new side of Vegas or even going on day trips to incredible places nearby, such as the Grand Canyon.
Here are the best tours to take in Las Vegas:
Las Vegas Helicopter Night Flight with Optional VIP Transportation
See the bright lights of the Las Vegas Strip and the surrounding region during this nighttime helicopter flight.
Soar over this famous stretch of Las Vegas Boulevard with an exclusive sightseeing tour of Sin City's downtown skyline and beyond, including the Bellagio, the Mirage, and the Fremont Street Experience. Your flight covers approximately 20 miles and includes a celebratory glass of sparkling wine.
Half-Day Mojave Desert ATV Tour from Las Vegas
Experience an adrenaline-packed adventure in the desert just outside of Las Vegas.
Your professional guide will pick you up from a centralized meeting point on the Las Vegas Strip and drive you out to the desert, where you'll get geared up for your 1.5-hour motorized ATV tour through the Mojave Desert.
After, your tour guide will drive you back to Las Vegas with fun-filled memories.
Grand Canyon West Rim Bus Tour & Hoover Dam Photo Stop with Optional Skywalk
This Grand Canyon day tour has it all.
Avoid the crowds at the Canyon as this tour picks up from select hotels in a modern luxury bus with restrooms on board, giving you more time to enjoy your destination!
En route to the West Rim and exclusive to this particular tour, you'll enjoy a hot, sit-down breakfast at a restaurant. This tour also includes a bonus stop at the Hoover Dam Memorial Bridge, where you can capture incredible photos of the Dam!
Continuing onto the Grand Canyon, your tour guide will tell you all about the Canyon and the Hualapai Indians. Included is admission to the West Rim for 3 hours, VIP bus access at the Canyon (an exclusive benefit for this tour only), breakfast, and BBQ lunch on the canyon rim.
Half-Day Emerald Cove Kayak Tour
Experience the serenity of Emerald Cave, a picturesque natural attraction on the Colorado River.
This kayaking tour takes a small group max of 15 people paddling up the river with a guide. Stop for snacks and swimming along the way.
The High Roller at The LINQ Ticket
At more than 550 feet (167 meters) tall, the High Roller in Vegas isn't your county fair Ferris wheel. See for yourself during a 30-minute revolution in one of the High Roller's 28 air-conditioned compartments.
Choose from day or night rides to watch the landscape glimmer with hot sun or neon lights as you soar high above.
Whether Sin City is your favorite vacation spot or you've traveled half the world to see the Strip for the first time, this ride above the Las Vegas skyline won't leave you disappointed.
Big Bus Las Vegas Open-Top Night Tour
As dusk falls, the city comes to life, illuminated by the dazzling neon lights Las Vegas is famous for.
Take in dancing fountains and erupting volcanoes as you travel the Infamous Las Vegas Strip. The tour leads you past casinos, wedding chapels, and historic landmarks as you enter the heart of downtown.
Choose to go on an adventure with your tour guide as you walk down Fremont Street.
During the walking tour, you will see sights such as a 61-pound golden nugget!
After a brief guided walking tour, you will be able to immerse yourself in the best that downtown has to offer: live entertainment, street artists, costumed entertainers, and of course, the world-famous Fremont Street Light and Sound show.
---
Fun facts about Las Vegas
Las Vegas is the most populous city in the state of Nevada.
The city's name comes from the Spanish words "las vegas," which means "the meadows."
Las Vegas is known as the "Entertainment Capital of the World."
The city is home to more than 150,000 hotel rooms.
More than 41 million people visit Las Vegas each year.
Over 22,000 conventions are held in Las Vegas every year.
Las Vegas is home to over half of the 20 largest hotels in the world.
---
Las Vegas travel tips
Las Vegas has such vibrant energy – with things happening everywhere all the time – that it's easy to get a little overwhelmed with all that information.
Here are some travel tips that will make your trip more enjoyable:
Take advantage of the free attractions
Many of the city's hotels offer amazing fountains, gardens, and sculptures that are well worth a visit.
Walking around The Venetian, for example, was one of my favorite things to do in the city.
Staying in a fancy casino might be cheaper than you'd expect
If you're looking to save some money on your trip, don't rule out staying in one of the city's luxury casinos.
They are often way cheaper than you would expect in other cities, and there are often deals and promotions that make them more affordable.
Check out happy hours specials
In Las Vegas, many bars and restaurants offer discounts on food and drinks during happy hour. If you're looking to save some money, be sure to check out the happy hour specials.
Visit during the week
If you can, try to visit Las Vegas during the week. The city is less crowded and more affordable during this time.
Don't overdo it
It's easy to get caught up in the excitement of Las Vegas and stay out all night.
However, it's important to pace yourself and take breaks throughout the day. Otherwise, you'll be exhausted and won't enjoy your trip as much.
don't gamble more than you can afford to lose
While it's tempting to try your luck at the tables, Remember that the house always has an edge.
Have brunch at Sadelle's
This iconic Vegas restaurant is located inside the famous Bellagio hotel. When you go, make sure to try the eggs benedict and the strawberry tall cake.
Check out the Neon Museum
This museum is dedicated to preserving the city's rich history and features some of the most iconic signs from Las Vegas' past.
---
Wrap-up: Is Las Vegas worth visiting?
Las Vegas is truly a unique city, and there's no place quite like it in the world.
Personally, I am not a huge party person, but I still believe it's one of those places everyone should go at least once in their life.
---