/
Last Updated November 11th, 2023
22 Best Things To Do In NYC On A Rainy Day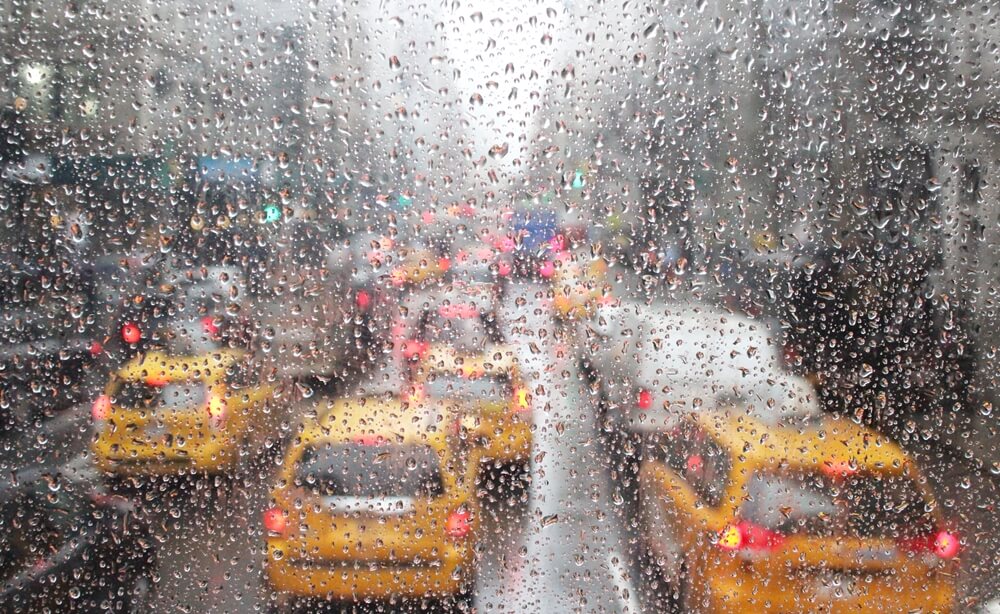 You just got to New York City and got surprised by not-so-amazing weather?
Don't worry! Luckily, there are many fun things to do in NYC when it rains, and in this post, you will find a good selection of them.
From gorgeous art museums to things such as adventure rock climbing, you will be sure to have a lot of fun even if it's pouring outside.
In this post, you will find the best things to do indoors in New York on a rainy day.
---
Plan your Perfect trip to New York
🏨 Find the perfect hotel on Booking.com
🎫 If you'd like to go on a tour, check out the best tours to take in New York
🎒 Pack a universal travel adapter, your favorite travel camera (We love this one!), and a good portable solar phone charger
Follow me on Instagram for more travel tips
Disclosure: This post may contain affiliate links. Meaning, I get a small commission if you purchase through my links, at no cost to you.
What to wear on a rainy day in New York
Picking out the right things to wear on a rainy day in NYC is going to make your day way more comfortable, trust me.
A good umbrella is a must have
For starters, make sure to get a good umbrella – the portable ones are convenient, but the clear ones look lovely in pictures!
An stylish waterproof raincoat
A pretty raincoat will make sure to keep you dry and warm on a rainy day in New York.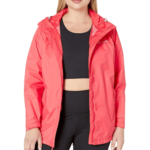 Good quality rainboots
The same goes for your feet! In New York, chances are you will be walking and maybe even taking the subway a lot.
A good pair of rain boots will protect your feet from the rain and the dirt of the city's streets.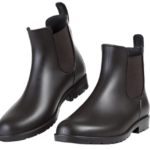 ---
The best things to do in New York when it rains
Without further ado, here are the best things to do in New York when it rains.
Almost all of these activities are completely indoors and will provide you with a great day of fun away from the rain.
Go on a behind-the-scenes tour of Radio City Music Hall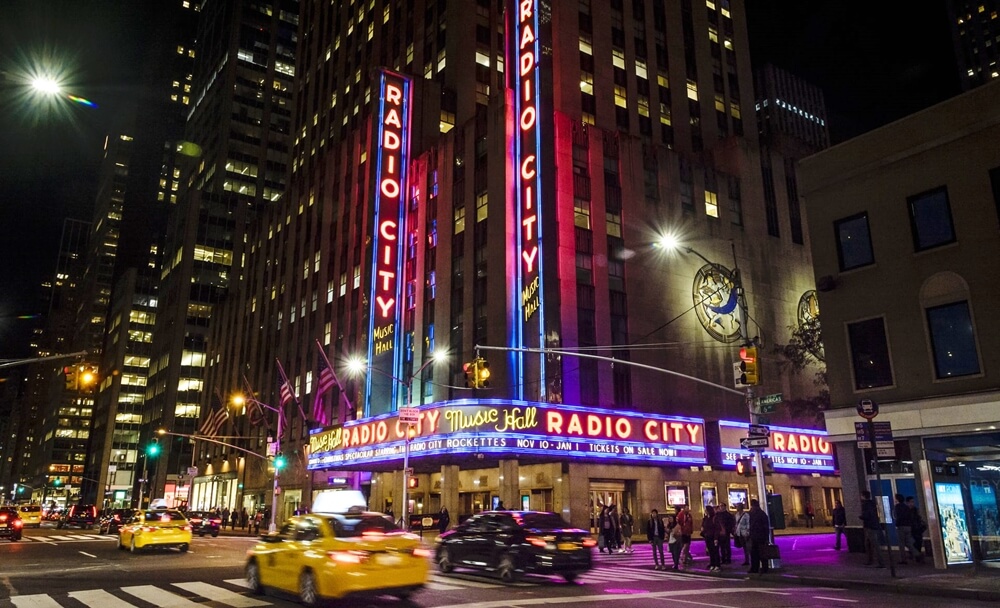 Radio City Music Hall is one of the most legendary places in the Big Apple, but what many people don't know is that it is possible to go on a behind-the-scenes tour of the famous entertainment venue.
In this tour, you will gain insight and learn all about the venue, its Rockette dancers, and past performers; explore the art deco foyer and backstage, and enjoy a photo op with a real-life Rockette.
Watch a Broadway show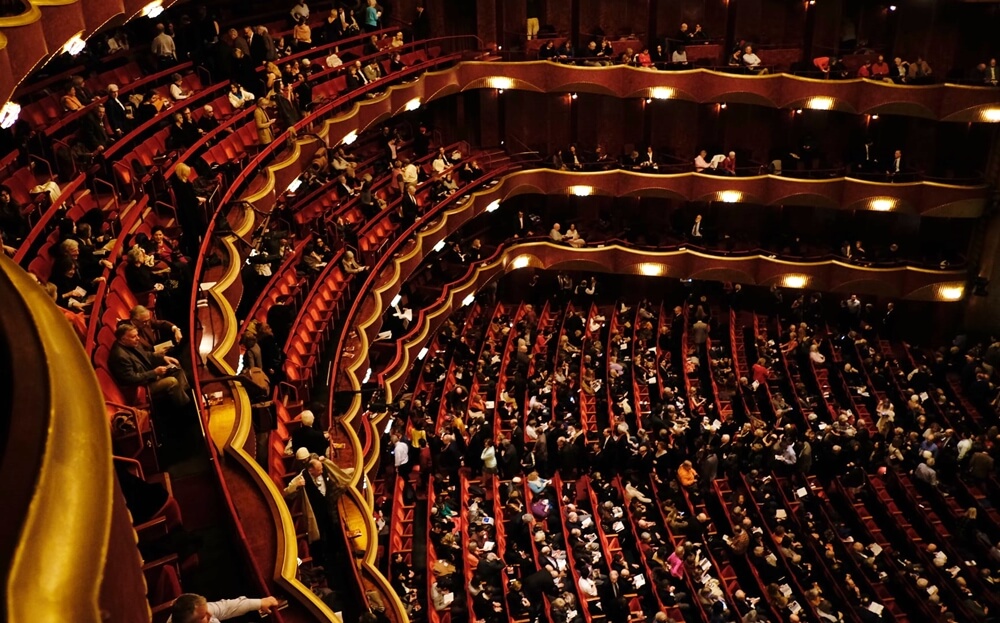 Watching a Broadway show is my absolute favorite thing to do in New York! I have seen Mamma Mia, Phantom of the Opera and Anastasia; all of them were amazing.
Get the tickets to your favorite show and prepare to have the time of your life.
Oh, and if you are a true Broadway fan, you can even tour Broadway Theaters and Times Square with a Broadway Actor.
See art at MOMA
The Museum of Modern Art, most commonly known as MOMA, is a fantastic art museum located on 11 West 53 Street.
It is home to incredibly famous paintings such as Van Gogh's The Starry Night and Salvador Dali's The Persistence of Memory.
Explore the New York catacombs
Go behind-the-scenes at the Basilica of St. Patrick's Old Cathedral, and see parts of the church that are otherwise off-limits to visitors during a catacombs tour.
Explore the New York Public Library
The New York Public Library definitely is a great place to spend a rainy afternoon.
The main branch of the library, located on Fifth Avenue, has been featured in movies such as 'Sex and the City' and 'Ghostbusters.'
There, you can explore the library's beautiful rooms and read a good book.
Visit Grand Central Terminal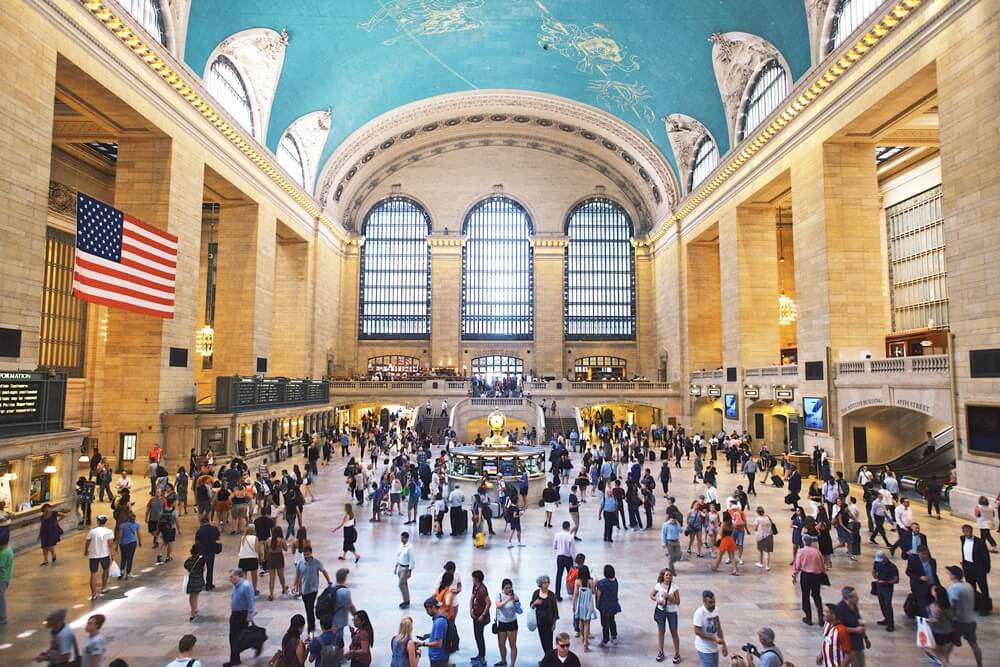 Grand Central Terminal is a NY historic architectural landmark and one of the busiest train stations in the whole world.
Make sure to explore Grand Central at your own pace – it is beautiful and offers a great array of restaurants and shops.
Take Instagrammable pictures at the Museum of Ice Cream
Visiting the Museum of Ice Cream is one of the best things to do with kids in NYC when it rains.
Even if you are traveling without kiddos, it is a cool place to take unique photos for Instagram.
Pay your respects at the 9/11 Memorial Museum
The 9/11 Memorial & Museum is a memorial located where the Twin Towers once used to exist. It is a place to reflect on the events of September 11, 2001.
Visit some of the many cute coffee shops
New York has hundreds of amazing coffee shops to visit! Make sure to have at least one bagel every day; it will be hard to pick out the best one.
Some cute coffee shops to visit in the city are Mudpark, O Café, Abraço, and Joe Coffee. You can find more here.
Visit the Museum of Natural History
The Museum of Natural History is an exciting place to learn about the world, the universe, and much more. It is home to 45 permanent exhibits and has the mission "To discover, interpret, and disseminate—through scientific research and education—knowledge about human cultures, the natural world, and the universe.".
Eat at the Turnstyle Underground Market
The Turnstyle Underground Market is one of my favorite places in New York!
This amazing market is located on the 59th St-Columbus Circle station and is a great place to avoid the chilly or rainy weather. Also, it has more than 39 unique eateries and more than 10 retail stores.
Visit the United Nations
Have you ever thought about visiting the United Nations headquarters? Well, you can! Read about their free tours right here.
Go shopping at one of the city's major department stores
Rain is a great excuse – not that we need one – to do some shopping in New York's major department stores such as Macy's, Bloomingdale, and Bergdorf Goodman.
See art at the Metropolitan Museum of Art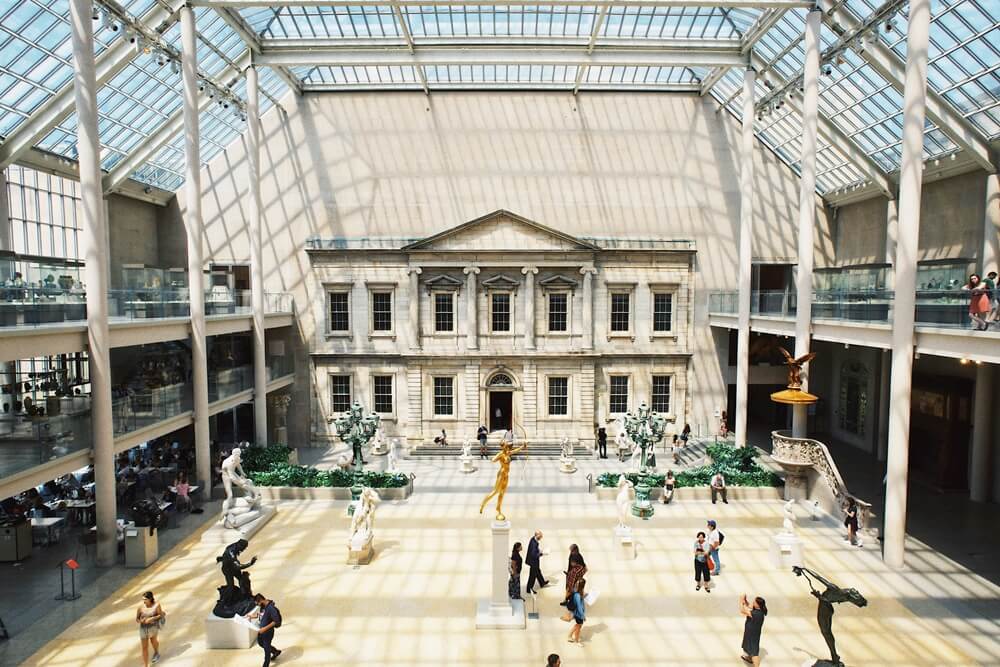 The Metropolitan Museum of Art, aka The Met, is one of the largest (about 2,000,000 square feet) and most incredible art museums globally.
Have a classic New York Brunch
Nothing says New York like a delicious brunch. The city has no shortage of amazing restaurants to enjoy brunch.
These are some of the most popular right now:
Beatstro
Comfortland
Clinton St. Baking Company
Egg Shop
Chez Ma Tante
You can read about more epic brunch spots here.
Have fun at Ripley's Believe It or Not at Times Square
Ripley's Believe it Or Not at Times Square is a museum that features all kinds of bizarre and unusual artifacts.
It is honestly an enjoyable visit.
Eat international food at the New World Mall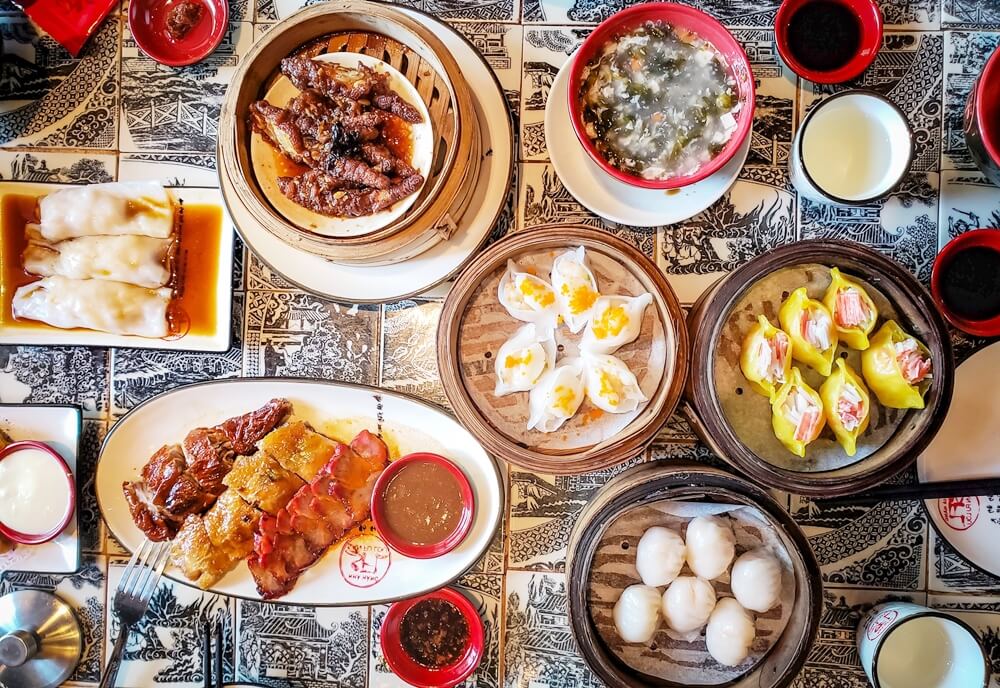 The New World Mall in downtown Flushing is a major Asian indoor market. It is a perfect place to try all sorts of Thai, Vietnamese, Chinese, Korean, and Japanese food.
Go rock climbing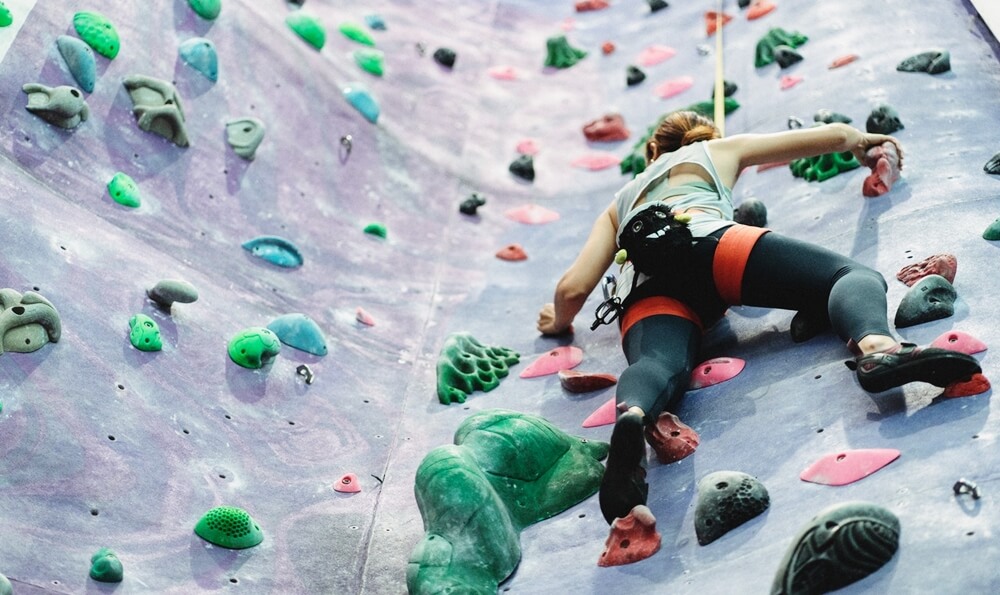 Have you ever tried rock climbing? It is not only a terrific workout but also incredibly fun and challenging.
In New York, some great venues for rock climbing include Brooklyn Boulders, The Cliffs at LIC, and The Climbing Gym at Manhattan Plaza Health Club.
Chill in a bookstore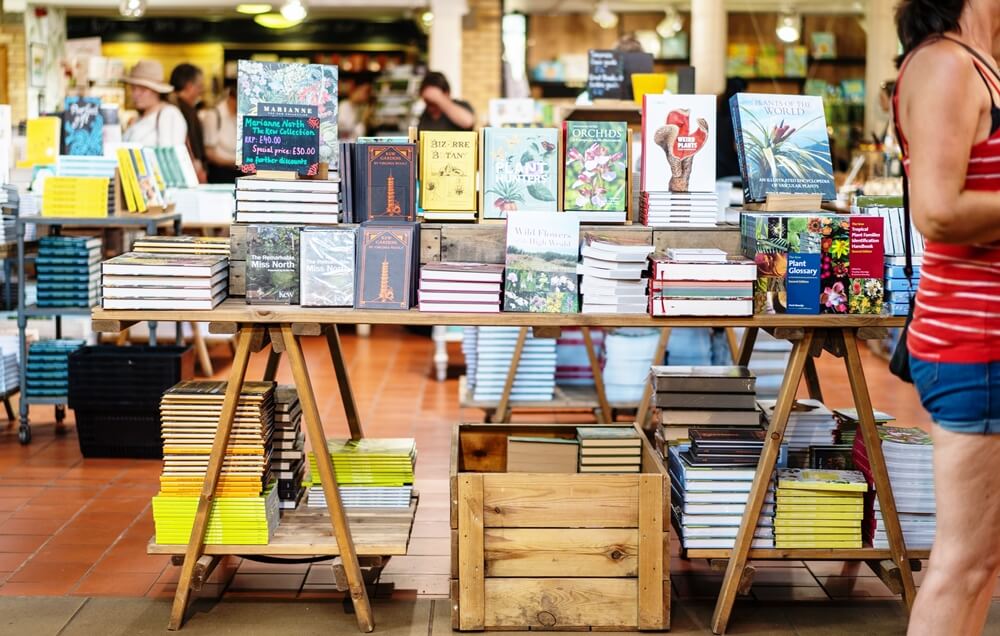 Enjoying a good book while listening to the rain is one of life's small great pleasures. And in NYC, there are many lovely bookstores for you to do just that.
These are some of the best bookstores in NYC:
Housing Works Bookstore Cafe & Bar
Molasses Books
Albertine
Argosy Book Store
The Strand
Catch a movie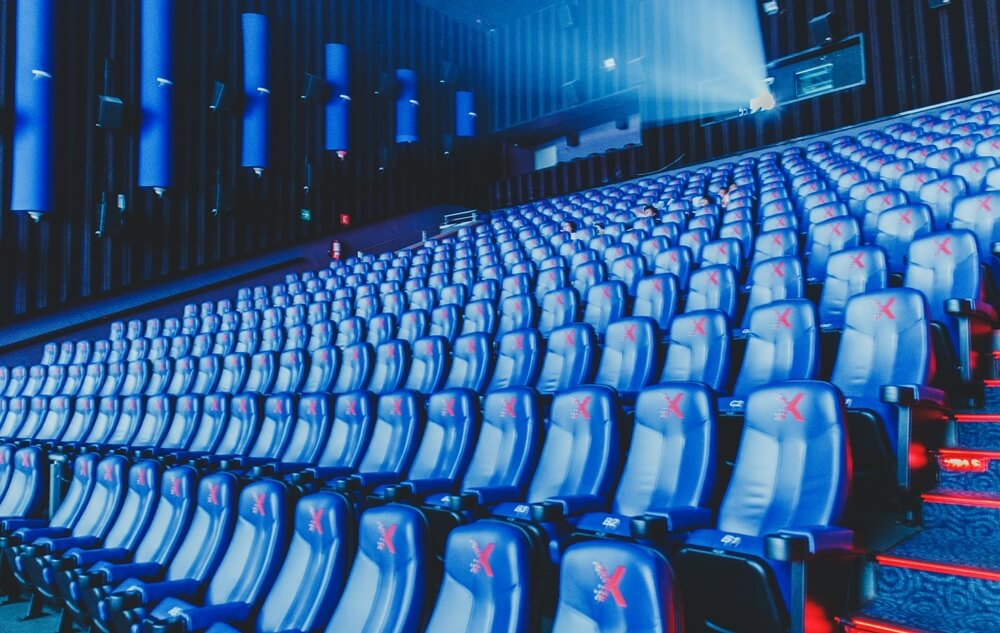 If movies are more your thing, that's fine too. There are many movie theaters for you to choose from, like AMC Magic Johnson Harlem, Regal Union Square Stadium, and AMC LOEWS Lincoln Square 13 at Broadway.
Visit Madamme Tussauds
Last but not least, Madame Tussauds.
Madame Tussauds is one of those places that you have to visit at least once in your life if you are into celebrities.
There, you will find life-sized wax statues representing all your favorite celebs. These wax figures are so real that taking a picture with them makes it look like you took a picture with the actual real-life celebrity. I promise it is way cooler than it sounds!
---
Finding accommodation in NYC
If you haven't booked your accommodation in New York yet, that's totally fine! Here are some of our top hotel picks:
The Ludlow Hotel: This lovely hotel is extremely well decorated and has a rooftop patio that offers breathtaking views of the New York skyline.
Hardwood floors, handmade silk rugs, and artisan-crafted Moroccan lamps are featured in every room at The Ludlow Hotel.
The Langham: The Langham is edgy and modern. Located in Midtown Manhattan, between Bryant Park and the Empire State Building, it has great bedrooms and an on-site Michelin-star restaurant.
Park Terrace Hotel on Bryant Park: The Park Terrace Hotel has many amazing amenities such as a sauna, a fitness room, and floor-to-ceiling windows that face Bryant Park and the New York Public Library.
citizenM New York Times Square: This hotel is incredible. Located right in the heart of NYC, in Times Square, it is extremely unique and very comfortable.
Artezen Hotel: The Arteen Hotel is a classic Wall Street boutique hotel. It is very close to Battery Park and has great complete rooms.
---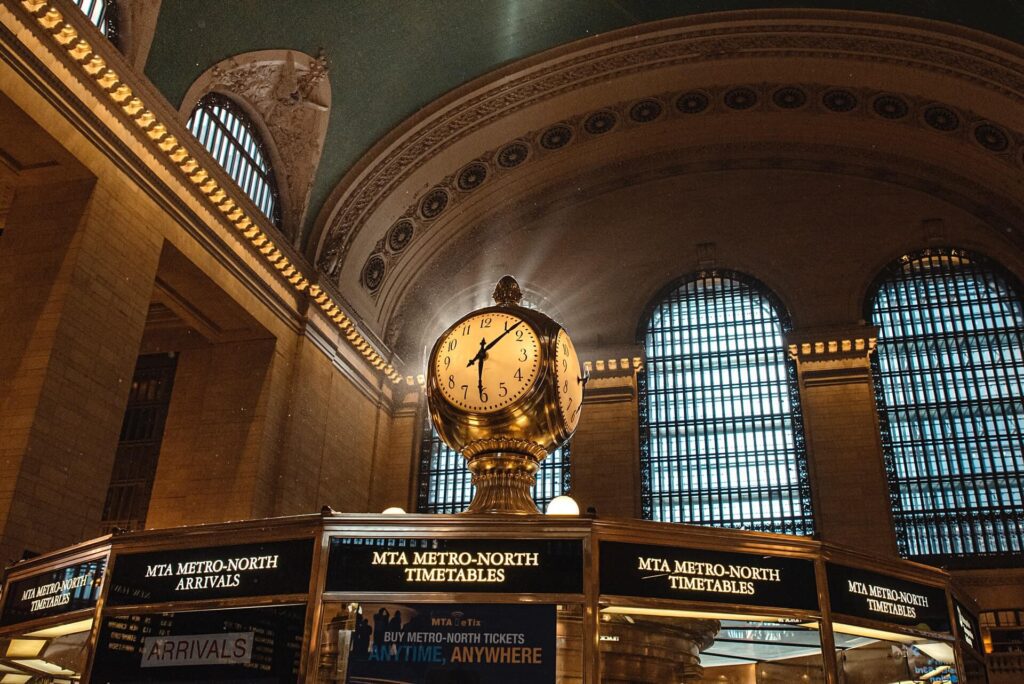 Best time to travel to New York
New York City, as you probably already know, is a year-round destination. Each season will give you a unique experience.
Winter: Visiting NYC in winter is perfect for activities such as ice skating in Central Park, admiring Christmas-themed decorations, and even seeing the massive tree at Rockefeller Center.
Spring: Spring is a great time to enjoy nature in NYC. It is when the flowers are starting to bloom again, and everybody starts going out more.
Summer: With great temperatures, summer in the city is an exceptional experience. Make sure to put your walking sandals on and explore the city in the enjoyable weather.
Fall: Last but not least, Autumn is the calmest season to visit New York City. It is the time when the city's pace starts to slow down, and Central Park gets unbelievably beautiful with all the leaves starting to turn orange.
---
Wrap-up: The best things to do indoors in NYC when it rains
That's a wrap! Now you know all the best things to do in New York on a rainy day, and you are ready to take the city by storm.
As I previously mentioned, New York is worth visiting at any time of the year, no matter the season or weather. I am sure you will have a great time (:
For more travel tips, you can follow me on Instagram.
---