/
Last Updated November 11th, 2023
2 Days In Philadelphia: The Perfect Itinerary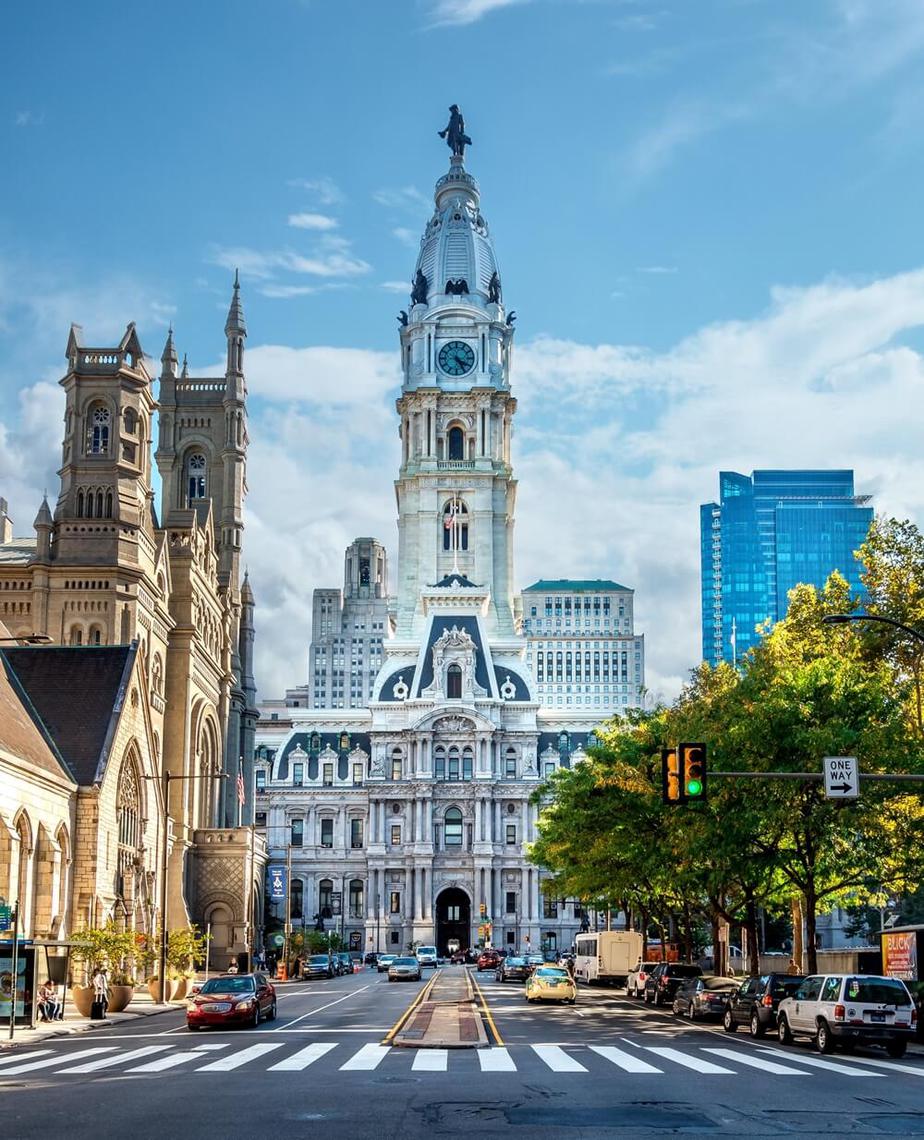 If you are looking for a fun getaway in the United States, spending a weekend in Philadelphia might be just the perfect choice.
The City of Brotherly Love is a cultural hotspot with many museums, parks, and exciting activities for all types of visitors. Being the place where the Constitution was written, it is also a great destination for history lovers.
In this post, you will find a perfect itinerary for a weekend in Philadelphia and many valuable travel tips you should know before your trip.
You might also enjoy: 30 Exciting things to do in Philadelphia
---
Plan your Perfect trip to Philadelphia
🏨 Find the perfect hotel on Booking.com
🎫 If you'd like to go on a tour, check out the best tours to take in Philadelphia
🎒 Pack a universal travel adapter, your favorite travel camera (We love this one!), and a good portable solar phone charger
🚌 If you are traveling from New York to Philadelphia by bus, check out this guide by Wanderu
Follow me on Instagram for more travel tips
Disclosure: This post may contain affiliate links. Meaning, I get a small commission if you purchase through my links, at no cost to you.
When to visit Philadelphia
The best time to visit Philadelphia is in Spring, between March and June. During these months, the weather in Philly is chilly but still enjoyable enough to walk all around the city.
Plus, during spring, hotel prices are usually more affordable as well.
Another great time to visit the city is on Saint Patrick Day, celebrated with a downtown parade and smaller events around town.
If you are a sports fan, then you might want to visit during the season of your sport of choice. For instance, the Philadelphia football team, the Eagles, play home games at Lincoln Financial Field from September to December.
---
Best places to stay in Philly
Disclosure: This post may contain affiliate links. Meaning, I get a small commission if you purchase through my links, at no cost to you. This helps me to keep the blog running with free travel content (:
If you haven't booked a place to stay yet, that is totally fine! There are many great hotels for you to choose from.
Here are some of my favorite hotels in Philadelphia:
---
How to get around Philly
If you stay near Old City, Philadelphia is a pretty walkable city. It has a simple layout and is very safe.
Personally, I would walk as much as possible and Uber if needed. Colorful "Walk! Philadelphia" directional signs can be found throughout the downtown to navigate even more easily. Awesome right?
Regarding public transportation, the Southeastern Pennsylvania Transportation Authority is one of the most comprehensive bus, subway, and commuter rail systems in the United States. It will get you anywhere you want to go.
Besides walking and public transportation, biking is another great way of seeing Philadelphia, one of the world's most bike-friendly cities.
---
Weekend in Philadelphia: A 2-day itinerary
Without further ado, here a fantastic 2-day itinerary for a weekend in Philadelphia. Make sure to save it for later!
Day 1
It's your first day in Philadelphia, and today you will be visiting some important historical marks and one of the best art museums in the country!
Tour Independence Hall
Start your day visiting Independence Hall.
This is the birthplace of America as we know it and both the Declaration of Independence and the U.S. Constitution were both debated and signed inside this building.
Independence Hall is located on Chestnut Street, between 5th and 6th Streets. Entrance is through a security screening area on Chestnut Street, just west of 5th Street.
After passing through security, visitors line up behind Independence Hall for a tour.
Address: 520 Chestnut Street.
Walk along Independence National Historical Park
After visiting Independence Hall, you can walk around Independence National Historical Park for a bit before heading to the Liberty Bell Center.
See the Liberty Bell
The Liberty Bell Center is located close to Independence Hall and makes for a great visit.
Tradition tells that in 1776, with the Liberty Bell rang out from the tower of Independence Hall, summoning the citizens of Philadelphia to hear the first public reading of the Declaration of Independence by Colonel John Nixon, making this piece greatly significant historically.
Pro tip: Visitors must pass through a security screening area to visit the Liberty Bell Center, so bring a small purse if possible.
Address: The Liberty Bell Center is located at 526 Market Street.
Have a delicious cheesteak for lunch
After all that history, it is time to try the most traditional – and delicious – food in Philadelphia, the Philly Cheesesteak!
A Philly Cheesesteak is a sandwich made with super thinly sliced ribeye steak, caramelized onion, and provolone cheese for those who don't know.
It is for Philadelphia what pizza is for New York.
To find the best Philly cheesesteak in Philadelphia, you can head to any of these places. However, selecting the best one depends on individual taste.
See art at the Philadelphia Museum of Art
After enjoying a mouth-watering delicious cheesesteak, you can make your way to the Philadelphia Museum of Art.
The museum is home to over 240,000 objects, including major European, American, and Asian origins, and is also super famous for housing the Rocky Steps.
On the first Sunday of the month and every Friday night, the museum's admission is "pay what you like."
Adress: 2600 Benjamin Franklin Pkwy, Philadelphia, PA.
Take a picture in the Rocky Steps
Located at the bottom of the stairs at the Philadelphia Museum of Art is the Rocky statue.
Originally created for a scene in Rocky III, the sculpture is a real-life monument to Rocky Balboa and a super popular photo spot.
---
Day 2
On the last day of your weekend in Philadelphia, you will visit iconic places like Reading Terminal Market and Eastern State Penitentiary.
Breakfast at Reading Terminal Market
First, head to Reading Terminal Market to have one of the best breakfasts in your life!
This market has seriously some of the most amazing food I have ever tried. I recommend npicking out a few things from different stores – as many as you can eat.
Make sure to try the soft pretzels at Miller's Twist and the Cannoli at Termini Brod Bakery.
Address: 51 N 12th St, Philadelphia, PA.
Contemplate Philadelphia's Magic Gardens
After that, you can head to Philadelphia's Magic Gardens.
This is a contemporary outdoor gallery and art environment that is completely covered with mosaics. Isaiah Zagar's creator used handmade tiles, bottles, bicycle wheels, mirrors, and international folk art to chronicle his life and influences.
Address: 1020 South St, Philadelphia, PA
Tour Eastern State Penitentiary
After exploring the Magic Gardens, you can walk all the way to Eastern State Penitentiary.
Eastern State is one of the oldest penitentiaries in the world and has housed famous prisoners such as Al Capone.
I know this may sound like an unusual thing to do in Philadelphia, but the visit is actually enjoyable and interesting.
Read: Visiting Eastern State Penitentiary
See art at the Barnes Foundation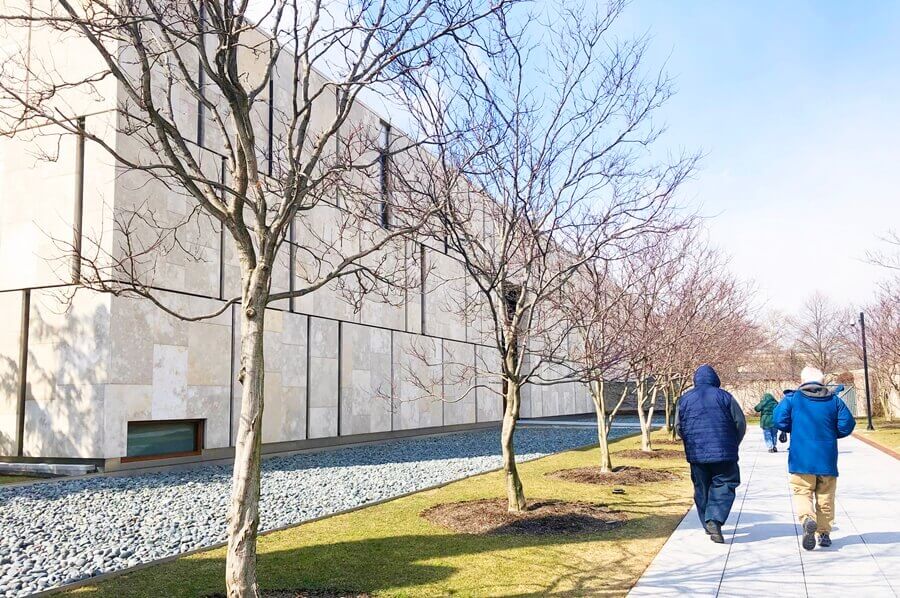 From Eastern State Penitentiary, you can take an uber all the way to the Barnes Foundation.
This museum has breathtaking architecture and contains some of the world's most important impressionist, post-impressionist, and modern paintings, including works by Renoir, Cézanne, Matisse, and Picasso.
Finish your day with some food
To finish your day on a golden note, you can revisit Reading Terminal Market – you will want to, trust me – or even have another cheesesteak because you are in Philly after all! (:
---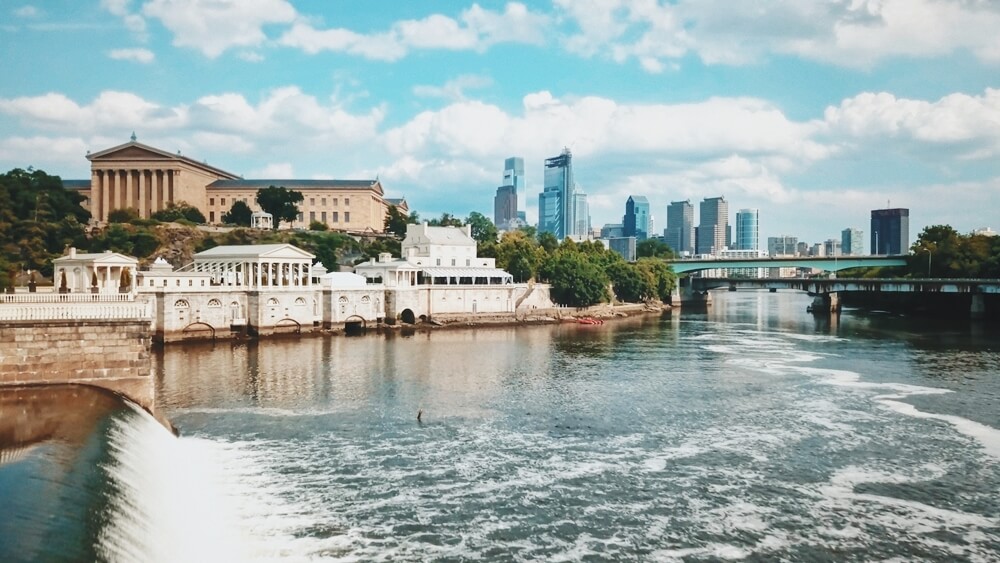 Other fun things to do in Philadelphia
Here are other activities that you can fit in your weekend in Philadelphia if you have the chance.
See the Love sculpture
Explore Old Town Philadelphia
Visit the University of Pensylvania
Philadelphia Distillery Trail
Visit the Italian Market
Fairmount Park
Visit the National Museum of American Jewish History
Mütter Museum of The College of Physicians of Philadelphia
Walk along the Delaware River waterfront
---
The best tours to take in Philly
If you happen to have more time than just a weekend in Philly, or this is not your first time in the city, another very fun thing to do is going on a tour.
Here are some of the most popular tours in Philadelphia:
| Name | Duration | Type | Check Prices |
| --- | --- | --- | --- |
| Philadelphia Hop-On Hop-Off City Tour | 1 hour 30 min | Bus tour | See prices |
| Founding Fathers Tour of Philadelphia | 2 hours | Historic | See prices |
| The Constitutional Walking Tour of Philadelphia | 1 hour 15 min | Historic | See prices |
| Old City Historic Walking Tour in Philadelphia | 1 hour 30 min | City tour | See prices |
| Dark Philly Adult Night Tour | 1 hour 45 minutes | Adult night tour | See prices |
Philadelphia Hop-On Hop-Off City Tour
Explore the best that Philadelphia has to offer on this hop-on hop-off tour of the city. Visit Philadelphia's top attractions—like the Liberty Bell and Independence Hall—on a full loop.
Select from a 1-, 2-, or 3-day pass. Board at any of the stops and get to know the city in custom fashion, with live commentary. A route map and courtesy shuttle from Center City hotels are included.
Founding Fathers Tour of Philadelphia
Experience the United States history on this guided small-group walking tour around Philadelphia, the birthplace of freedom in America. See Independence Hall, where the Founding Fathers signed the Declaration of Independence (this tour does not enter Independence Hall).
Learn about Pennsylvania's founder, William Penn, and see where George Washington, the first President of the United States, lived. Then check out the galleries and eateries in Old City Philadelphia, America's most historic square mile, followed by a cold beverage at a local establishment.
The Constitutional Walking Tour of Philadelphia
Discover the birthplace of America on this guided walking tour through the country's most historic area in Philadelphia.
Get a behind-the-scenes look at the Independence National Historical Park and more than 20 other historic sites on this 1.25-mile trek, including the National Constitution Center, Independence Hall, the Liberty Bell Center, and many more.
---
Old City Historic Walking Tour in Philadelphia
Walk in the footsteps of America's founding fathers on this walking tour of Philadelphia's Old City. Visit important landmarks such as Christ Church, the Ben Franklin Post Office, Carpenters' Hall, and Independence Hall as your guide narrates local history.
Dark Philly Adult Night Tour
See the dark side of Philly during this adult night tour developed by a local university professor. Not for the faint of heart, this tour uncovers Philadelphia's R-rated sites and stories, from vampires, pirate ghost ships, and haunted attractions to torture, executions, and the red light district.
You'll also visit historical attractions and see the sights illuminated at night. This tour is not suitable for children.
---
Best places to eat in Philly
Federal Donuts: For the perfect combination of donuts and fried chicken. Yes, it is a thing!
Zahav: Try the standard multi-course menu that includes hummus, mezze, charcoal-cooked skewers.
DiNic's in Reading Terminal: According to America's Travel Channel, DiNic's serves the best sandwich in America.
Nick's Roast Beef: For the best roast beef sandwich you will probably ever eat.
Miller's Twist: This is an Amish bakery that has the most amazing soft pretzels.
Thang Long: For a fresh bowl of Pho.
Philadelphia's Chinatown: For sushi, poke, and Chinese food.
---
Fun facts about Philadelphia
Philadelphia's first business was a beer brewery called the Philadelphia Brewing Company.
25% of the US population lives within 5 hours of Philadelphia.
Philadelphia is actually renowned for its medical sector. One out of every six doctors in the U.S. is trained in Philly.
Philadelphia has the largest collection of sculptor work outside of Paris.
Philadelphia is home to the first Thanksgiving Day Parade.
Philadelphia was one of the first cities in the world to guarantee religious freedom
One of the most popular displays at Mutter Museum is Einstein's brain slides.
---
Wrap-up: The perfect weekend in Philadelphia
That's a wrap! Philadelphia is a lovely city to visit, and I am pretty sure that you will have a great time there.
Make sure to take in all the history, art, and of course, cheesesteaks Philly has to offer.
If you enjoyed this itinerary for a weekend in Philadelphia, make sure to share it with your friends! For more travel tips, follow me on Instagram.
---
You might also enjoy: 30 Exciting things to do in Philadelphia