/
Last Updated November 12th, 2023
30 Best Things To Do In Philadelphia On Your First Visit
The city of Philadelphia is known for being the birthplace of the United States (both the Declaration of Independence and the U.S. Constitution were written there!) and a wonderful and fun place to visit.
Also, it is home to some really iconic attractions such as the Liberty Bell and, of course, the Rocky Steps.
In this post, you will find 30 of the best things to do in Philly, a selection of the top places to stay, and fun facts about the city.
---
Plan your Perfect trip to Philadelphia
🏨 Find the perfect hotel on Booking.com
🎫 If you'd like to go on a tour, check out the best tours to take in Philadelphia
🎒 Pack a universal travel adapter, your favorite travel camera (We love this one!), and a good portable solar phone charger
🚌 If you are traveling from New York to Philadelphia by bus, check out this guide by Wanderu
Follow me on Instagram for more travel tips
Disclosure: Some links on this page are affiliate links. That means that at no extra cost to you, I may earn a small commission if you book through these links.
Finding a place to stay
If you haven't booked your accommodation in Philadelphia yet, no worries! There are many great hotels for you to choose from.
---
30 Fun Things To do in Philadelphia
Without further ado, here are some of the top things to do in Philly.
1- Have a bite at Reading Terminal Market
Reading Terminal Market is for sure the best place to have some local treats in Philly. Make sure to have their soft pretzels. They are amazing.
2- Learn at the Museum of American Revolution
Located in the heart of Historic Philadelphia, this museum explores the story of the American Revolution and its enduring legacy.
3- Visiting Eastern State Penitentiary
Eastern State Penitentiary is one of the oldest prisons in the country and is now open for visitation.
This is a great option if you are looking for unusual things to do in Philadelphia.
Related: Visiting Eastern State, the oldest penitentiary in the world
4- Philadelphia Old City Historic Walking Tour
Walk in the footsteps of America's founding fathers on this walking tour of Philadelphia's Old City.
5- Go on an awesome tour
Going on a tour is a practical way to see the city with the guidance of someone that truly knows its history and hidden gems.
Here are some of the most popular tours in Philadelphia:
6- Walk around Old City
Walking around the city's historic district is one of the best things to do in Philly.
7- Go on a dinner cruise
For a romantic night in Philadelphia, a dinner cruise is the right answer.
8- Visit Liberty Bell Center
If you are looking for free things to do in Philadelphia, a quick visit to the Liberty Bell Center is for sure a great option.
9- Tour Independence Hall
If you love American history, you can't go to Philly and not go on a tour of Independence Hall! Within its walls, the Declaration of Independence was adopted and the tour is interesting for all ages.
10- Hop on hop off bus tour
Booking a hop-on hop-off bus is a great idea if your schedule is a little tight. The bus will easily take you to see all the top things to do in Philadelphia.
11- See the statues at Rodin useum
This gorgeous museum has the largest collection of works by Auguste Rodin outside of Paris.
12- Visit Penn Museum
At the Penn Museum, you can contemplate amazing art and artifacts from ancient Egypt, Greece, Italy, Mesopotamia, Asia, and Africa.
13- Strolling through Philadelphia's Magic Gardens
Spread out over half a city block, Philadelphia's Magic Gardens is a place like no other. Picture a labyrinth of tunnels, grottos, and intricate sculptures, all made of beautiful mosaics.
16- The Rail Park
The Rail Park is unlike any other in Philadelphia. It is located on three miles of revitalized and unused rail lines and is filled with pathways, greenery, and bench swings with amazing city views.
17- Find the best Philly cheesesteak
Trying to find the best cheesesteak in Philly is like trying to find the best Pizza in New York: really hard!
I really love the one from Sunny's, but I will let you get to your own conclusions.
18- Mutter Museum of The College of Physicians of Philadelphia
Mütter Museum is the finest museum of medical history and displays beautifully preserved collections of anatomical specimens, models, and medical instruments.
19- See art at Barnes Foundation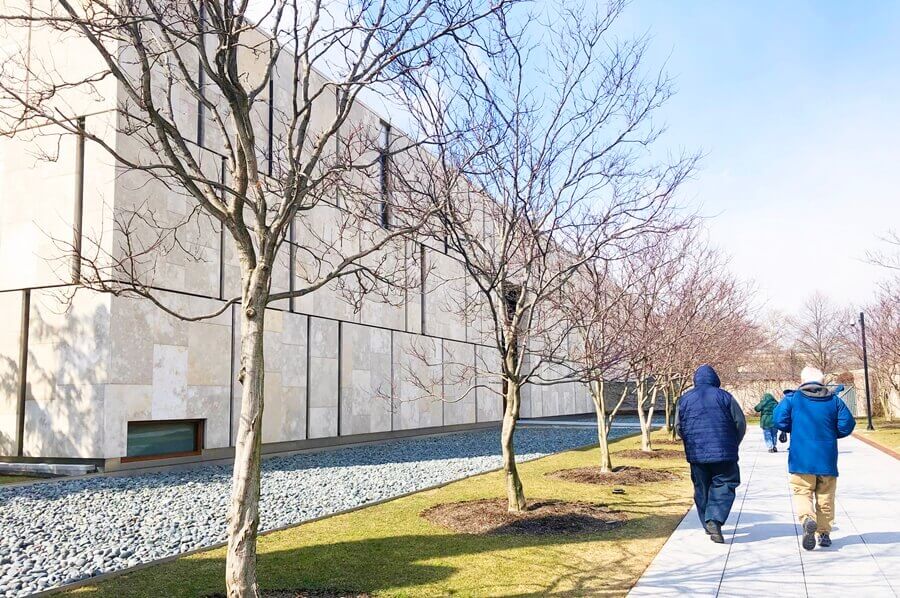 Visiting Barnes Foundation is for sure one of the best things to do in Philly if you are an art lover.
The building is stunning and contains one of the world's greatest impressionist, post-impressionist & modern art collections.
20- Go on a foodie tour
Food is a great way to get to know a new place and trust me: Philadelphia is a great place to eat.
21- Benjamin Franklin Parkway
Benjamin Franklin Parkway is Philadelphia's most artistic mile. It stretches from Logan Circle to the Philadelphia Museum of Art and boasts many cultural institutions along its broad boulevard.
22- Visit the University of Pennsylvania
UPenn is one of the famous Ivy Leagues Universities and is open for visitation.
23- See the LOVE Sculpture
The LOVE Sculpture is a work of art by Robert Indiana that one of the city's most famous landmarks.
24- National Museum of American Jewish History
The National Museum of American Jewish History uses objects, telling moments, and state-of-the-art interactive technologies to tell the history of Jews in America.
I even got to see Schindler's List, which was super interesting.
25- Schuylkill River Trail
Schuylkill River Trail is a recreational 30-mile trail that is perfect for families, runners, and walkers.
26- Cherry Street Pier
Cherry Street Pier is located on the central Delaware River waterfront and offers attractions like food fairs, artisan markets, and art exhibits.
27- Visit the Philadelphia Museum of Art – Best Things to do in Philly
The Philadelphia Museum of Art is another of the top things to do in Philadelphia.
Personally, I thought it was one of the most incredible museums I had ever visited. It's a must-see.
28- Take a picture with the Rocky Statue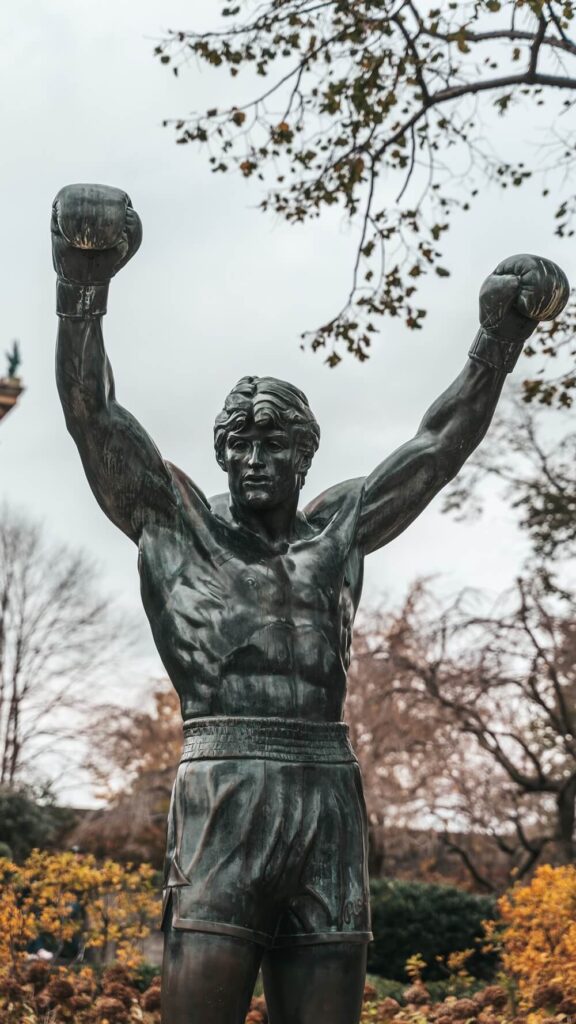 If you are a fan of Rocky Balboa movies, make sure to take a picture with Rocky. The statue is located right by the Philadelphia Museum of Art and is super popular.
Also, it is one of the best free things to do in Philadelphia.
29- Explore Chinatown
For last but not least, if you have some spare time in the city, go explore Philadelphia's Chinatown!
It is super organized and a good place to find amazing food.
30- Go indoor skydiving
If indoor skydiving is something you would like to do, then Philly might just be the place for it!
31- See the city's dark side
See the dark side of Philly during this adult night tour developed by a local university professor.
---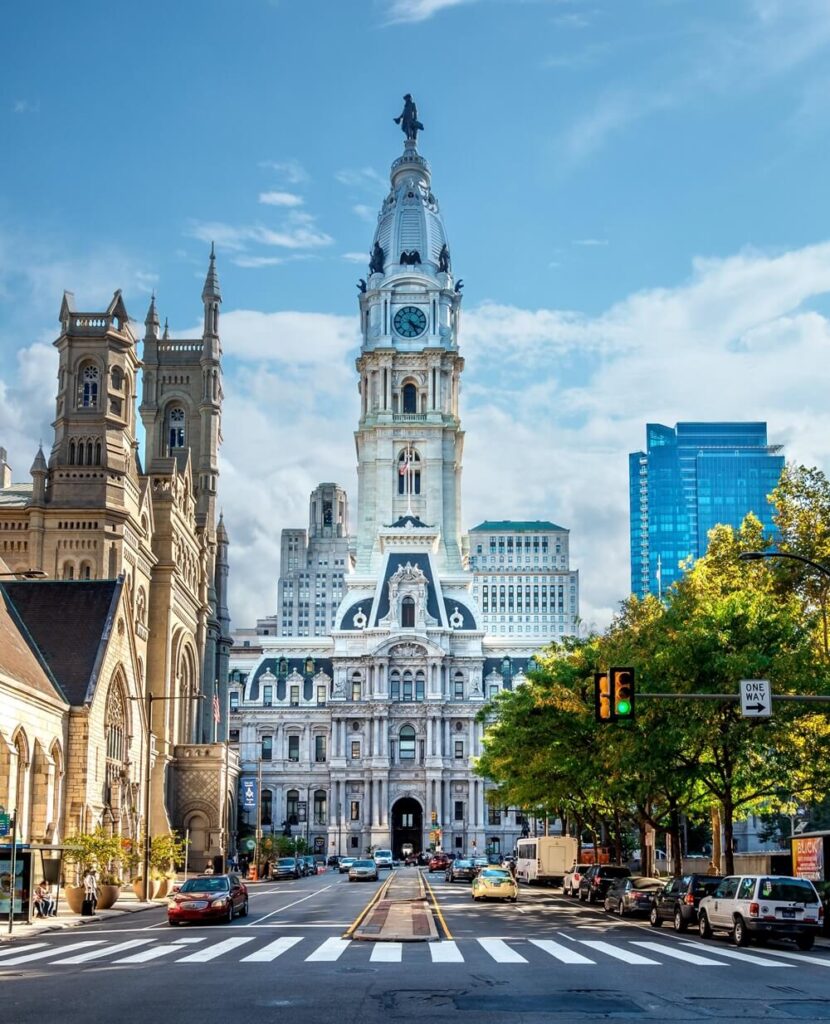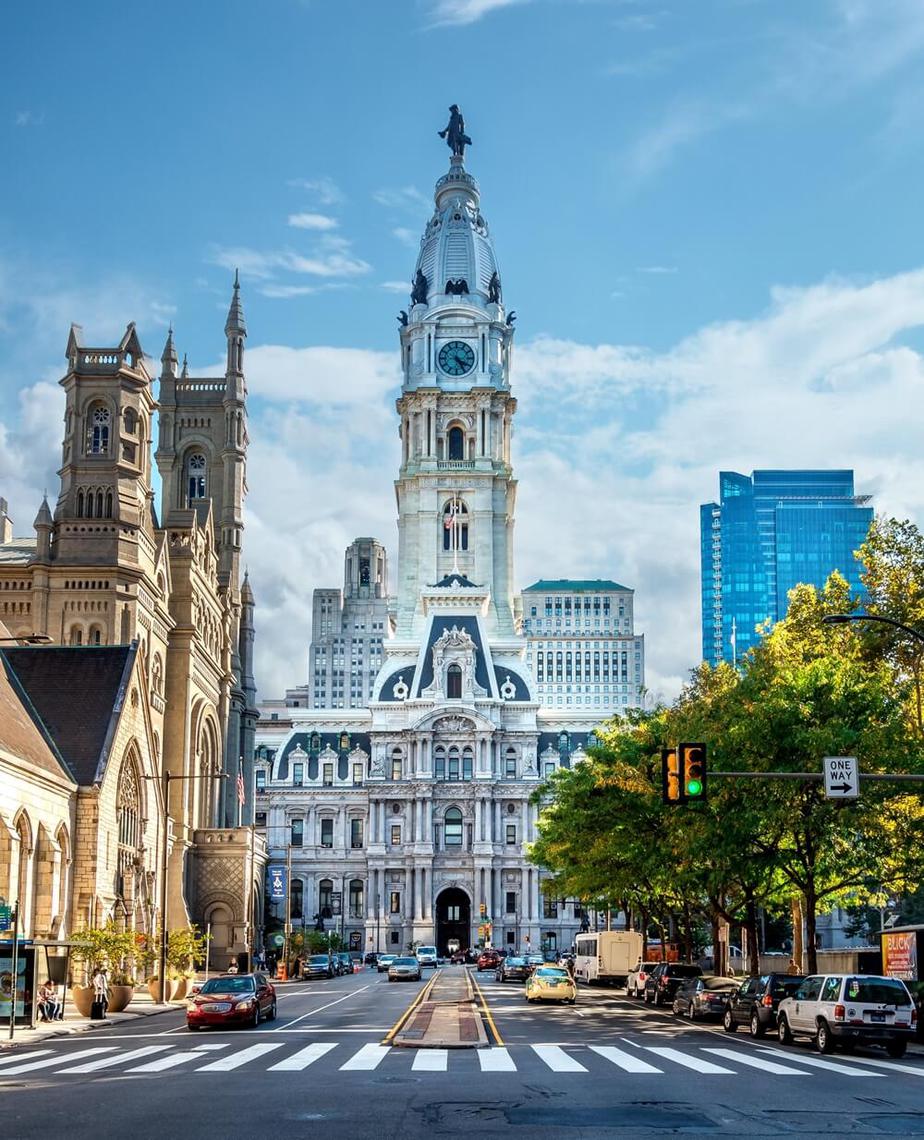 Fun Facts about Philadelphia
Philly is home to more Impressionist paintings than any other city outside of Paris!
One out of every six doctors in the U.S. is trained in Philly
Philly's Mütter Museum has a great collection of medical oddities, including slides of Einstein's brain
12. Philly is a city of America's firsts: the first university, first zoo, first lending library…
---
Wrap-up: top things to do in Philadelphia
That's a wrap! I really hope you loved this list of the best things to do in Philly. Let me know your favorite in the comments!
For more travel tips, make sure to follow me on Instagram 🙂
---
You might also enjoy: 2 Days In Philadelphia – The Perfect Itinerary