/
Last Updated November 12th, 2023
12 Best Hotels and Resorts To Stay in Key West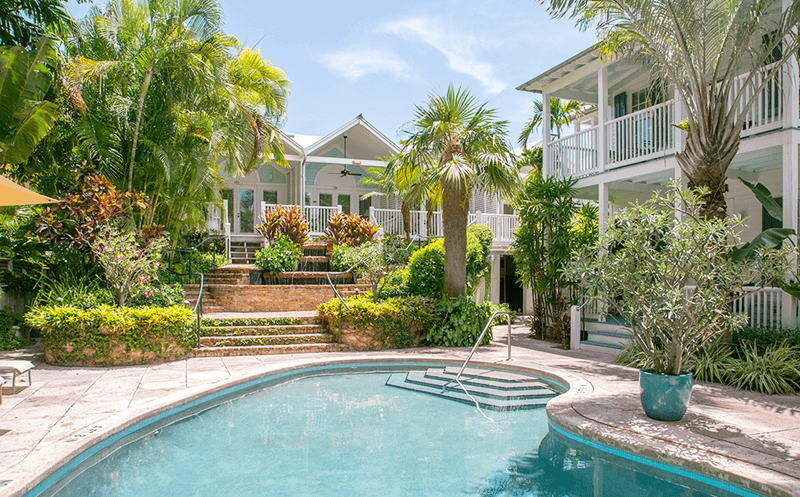 With perfect weather, beautiful beaches, great restaurants, and Caribbean vibes, Key West really feels like a little piece of heaven just at the end of the Florida Keys.
If you happen to visit this beautiful island, get excited: it really is just as amazing as everyone says!
But here is a friendly tip: To make the most out of your trip, it is very important to find the perfect place to stay.
Luckily, there are many great hotels and resorts in Key West for every type of traveler to choose from.
In this post, you will read about some of the best areas to stay in Key West and find a list of all the best hotels on the island.
Plan your Perfect trip to Key West
🏨 Find the perfect hotel on Booking.com
🎫 If you'd like to go on a tour, check out the best tours to take in Key West
🎒 Pack a universal travel adapter, your favorite travel camera (We love this one!), and a good portable solar phone charger
Follow me on Instagram for more travel tips
---
Disclosure: This post may contain affiliate links. Meaning, I get a small commission if you purchase through my links, at no cost to you.
Keep reading for a thoroughly explained list of hotels and resorts.
Visiting Key West soon?
These are our favorite things to do in Key West:
---
Where To Stay In Key West
First things first. Before booking your accommodation, it is nice to know the main areas in Key West, which are: Old Town, Casa Marina, New Town, and the Historic Seaport.
The island is small and highly walkable, but staying close to the city's main attractions will save you a lot of time. With that in mind, Old Town is the best area to stay near Duval Street, where most museums and shops are located.
---
The 10 Best Hotels To Stay In Key West
Key West is heaven for mojitos, sunset cruises, and high-end luxury resorts. Here are, in no particular order, the best hotels on the island.
With its breathtaking views of the Gulf of Mexico, Ocean Key, Key West's most luxurious resort is perfect for those looking for ultimate comfort and utilities in one of the best hotels in Key West.
"Absolutely the best place to stay in Key West! Our Junior Suite with partial ocean view was such a great room! We loved the pool and hanging out for the sunset next to the pool.

The staff was exceptional all around the resort. It was our second stay and we will be back again and again!"

– Booking review
Amenities:
Spa
Fitness center
Ocean views
Private balconies
Sunset Pier
---
The Capitana Key West is a stunning resort-style 4-star hotel that is brand new to the city and already has a great number of outstanding reviews.
The rooms are big, modern, and well-decorated. The hotel also offers a fitness center, pool, restaurant, terrace, and bar.
A perfect hotel in so many ways!

This is a great brand-new beautiful hotel with all of the amenities. We enjoyed sitting in the lounge chairs in the sand looking out over the water. The pool was perfect for swimming laps. T

he staff was helpful and attentive. We walked back and forth to Duval Street to the restaurants which gave us great exercise too.

– Booking review
Described by a guest as being "a perfect oasis in the middle of Key West", H20 Suites is one of the most modern hotels in the city.
Its location is also excellent: less than 5 minutes away from the Southernmost Point.
This is a gorgeous, luxurious property. Suite large and bathroom heavenly. Everything is beautifully decorated and flawlessly maintained with a great, friendly and fun staff.

Rooftop pool and bar is wonderful. You have the ability to get a suite with a small plunge pool on your patio. How many hotels do you find that still do a nightly "turndown" with a chocolate square on your nightstand? This one does.

– Booking review
Amenities:
Free welcome drink
Complimentary happy hour
Outdoor pool
---
For a stay in an authentic Key West historic home, the Southernmost Point Guest House is a great choice.
Not only is this hotel located in one of the best locations in town (practically on the beach!) but also offers beautifully decorated rooms and a delicious breakfast.
Loved everything! You cannot beat the location. It's like literally where action is. The southernmost point of US is like steps away, the southernmost bar is within the guesthouse (and we got free welcome drinks!).

They include parking, the staff was super nice. The room was a bit small, BUT it's a wonder how they managed to still provide everything one might need, microwave, iron, ironing board, hair dryer, proper toiletries, coffee maker and I loved how they were generous with how many towels they left in the room (a large basketful).

– Booking review
---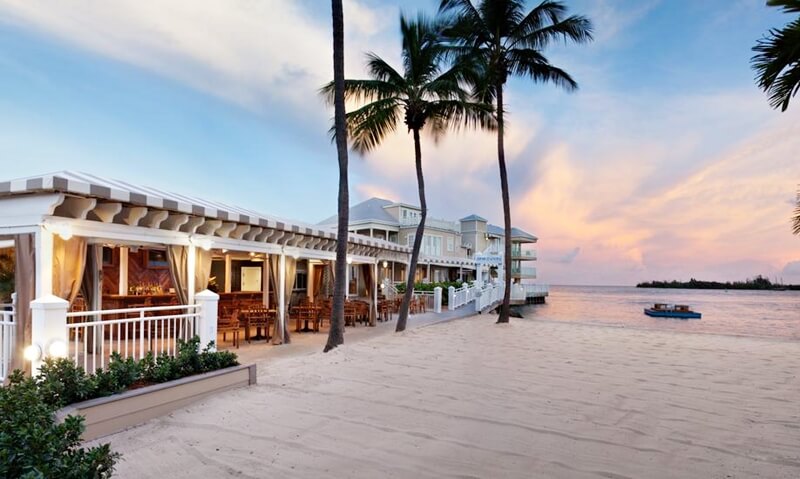 Ideally set on a private beach in Key West's Old Town, Pier House Resort & Spa offers a full-service spa, instant beach access, and on-site dining with waterfront views.
Loved it next time we go back we will surly stay here again.

The rooms were clean and the beds and pillows were comfy. The location was excellent best place to stay close to everything.

– Booking review
Amenities:
Full spa service
Instant beach access
On-site dining
Outdoor pool
Fitness center
Bar
---
This beautiful – and waterfront – Hyatt Centric Resort is located right by Mallory Square and is one of the most complete resorts in Key West.
A relaxing wonderful stay at a clean luxurious hotel. Excellent position very friendly staff. Just superb.

– Booking review
Amenities:
Spa
Fitness center
Private balcony
An outdoor pool and hot tub
Two on-site restaurant
Jet Ski Tour available for guests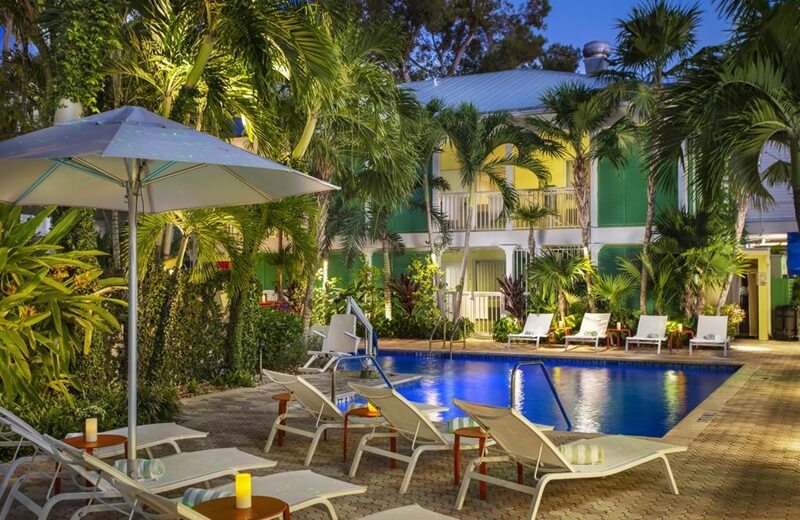 Almond Tree Inn is famous for its continental breakfast and its 22 elegant, amenity-filled rooms. During your stay, you will get to enjoy the inn's waterfall, sun decks, pool, and spa.
This hotel was AMAZING. I picked it based on the positive reviews and it did not disappoint. The staff was friendly and welcoming and went above and beyond – and the whole place was like a tropical oasis.

We rented bikes at the hotel for the entire trip. Pool was lovely and central to everything. Nice breakfast and happy hour. Great central location, too!

– Booking review
Amenities:
Continental Breakfast
Outdoor pool
Hot Tub
Sun deck
Complimentary happy hour
---
Located on a private beach along the shore, Casa Marina Key West, a Waldorf Astoria Resort is a historic 1920s oceanside resort with stunning views.
Really fun, great atmosphere!

Everyone..the staff (all of them), the guests, the music that played, the separate adult abs kids pools, the closeness of the beach and pool..it's a great place to bring kids!

– Booking review
Amenities:
Spa
Two oceanfront pools
On-site restaurant
---
The Conch House Heritage Inn combines traditional island architecture with modern accommodations. It has been taking care of guests for more than 25 years and offers poolside cabanas and Caribbean-inspired guest rooms.
Oh, and the best part: you get complimentary mimosas during your stay (and this girl is always all-in for mimosas).
The Conch House is beautiful and has such character. Perfect location to get around town old town and a lovely pool and decking area for relaxing.

The staff are lovely and very helpful, and made us feel so welcome, and the breakfast is great too!

– Booking review
Amenities:
Outdoor pool
Continental breakfast
---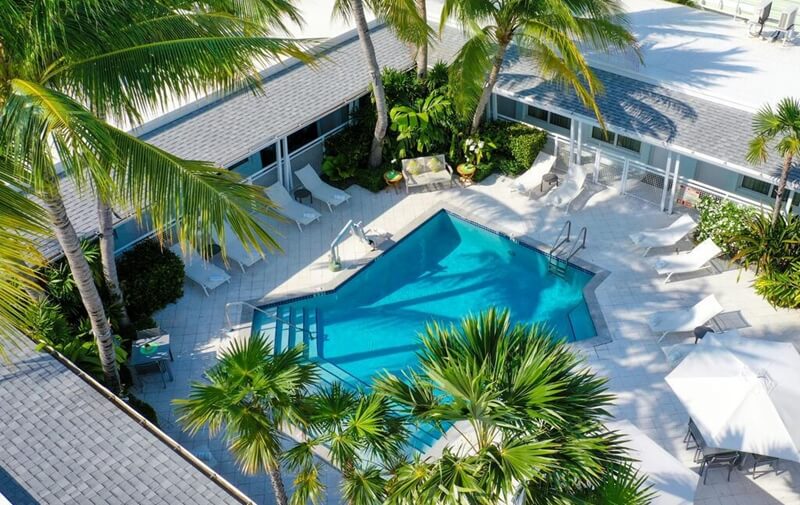 Orchid Key is a historic hotel in the heart of Duval Street, Key West's most popular street.
The location couldn't be better: just one block from the Hemingway House, and just a short walk to art galleries, bars, and great restaurants.
The Orchard Inn was a find!!!. The room was large and comfortable with everything we could want. I can't stop thinking about the wonderful breakfast by the pool, served by the lovely Jeannae (sorry for the spelling).

Everyone took the time to chat and make sure you have everything you might want. The pool was perfect. Everything was perfect. The location is a 10 minute cab ride from the airport. Everything is within walking distance!!

– Booking review
Amenities:
Heated pool
Hot tub
Daily continental breakfast
Bar
Complimentary happy hour
---
Douglas House is a lovely guest house right on Duval Street close to the Southern Most Point.
Here, you can enjoy a lovely pool and cozy rooms that feel just like home. The staff is also lovely and will go above and beyond to make your stay perfect.
I can't say enough wonderful things about this experience. Every member of the staff we saw was pleasant and helpful. They went above and beyond to make sure we were comfortable.

We will visit again and again. This is the only place we'll stay.

– Booking review
---
Best All-Inclusive Resorts in Key West
Here is a secret: There aren't any real all-inclusive resorts in Key West. However, there are some great Key West resorts that include food, drinks, and other amenities.
Here are some of the best:
---
Best Family Hotels in Key West
Even though Key West is a party town, it is still a great place to take your kids and have a family vacation.
The Hampton Inn, Hyatt Residence Club Key West, and the Key West Marriott Beachside Hotel are kid-friendly.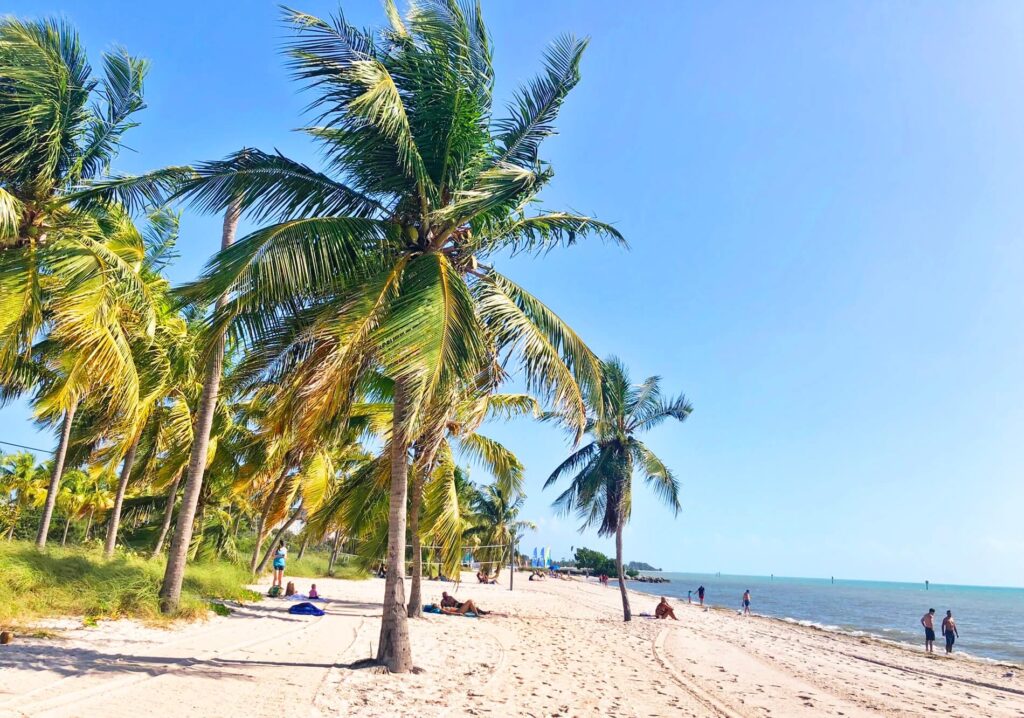 ---
Best Adult-Only Hotels
Regarding adult-exclusive accommodation in Key West, La Te Da, Cabana Inn, and H2O Suites are great choices.
---
Best Luxury Hotels in Key West
There is really no limit to how amazing luxury hotels can be on the island. Perfect for honeymoons or simply treating yourself, Casa Marina (Waldorf Astoria), Margaritaville Key West Resort & Marina, Ocean Key Resort & Spa, and Parrot Key Hotel & Villas are some of the best luxury hotels in Key West.
---
Best cheap hotels in Key West
Finding cheap hotels in Key West is no easy task, but there sure are some hotels that are more affordable than most.
For a relatively cheap hotel in Key West, you can try Authors Key West Guesthouse, NYAH, or The Casablanca Hotel.
---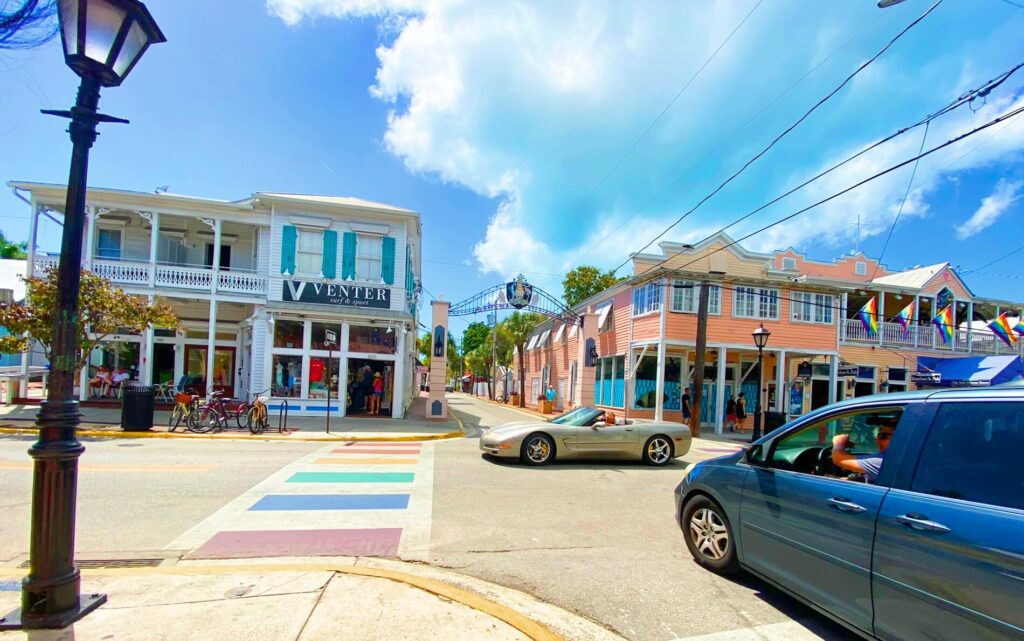 Wrap-up: Best Hotels and Resorts In Key West
That's a wrap! Now you know all the best hotels in Key West and can choose the one that fits your travel style the most.
For more travel tips, make sure to follow me on Instagram. See you soon!