/
Last Updated November 11th, 2023
15 Incredible Things Mexico Is Known For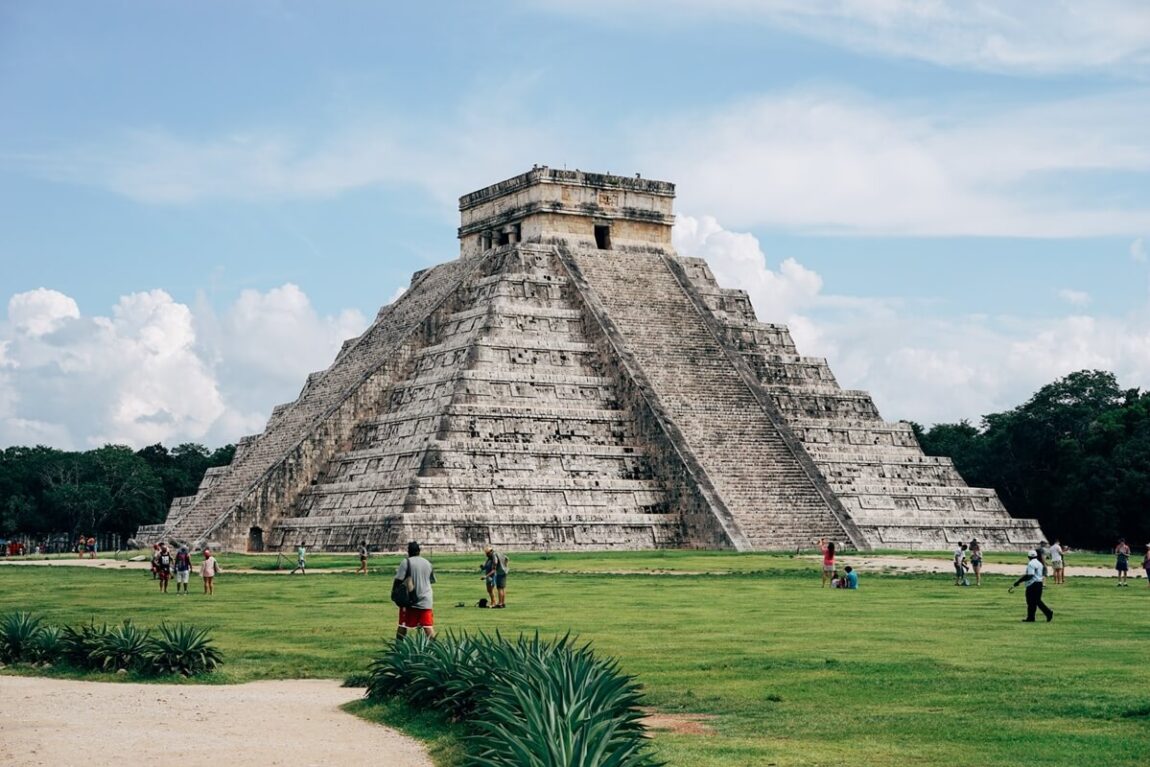 Did you know that Mexico is one of the countries with more UNESCO World Heritage Sites in the world? Or that it's home to one of the largest coral reefs on earth?
That's right! From the beautiful beaches in Cancun and Puerto Vallarta to the ancient ruins in Tulum, Mexico has so much to offer.
It is a beautiful country with an amazing culture and history, and there is no shortage of good reasons to visit this wonderful place.
In this post, you will read about some of the things that make Mexico such an incredible and unique destination.
---
Plan your Perfect trip to Mexico
🏨 Find the perfect hotel on Booking.com
🎫 If you'd like to go on a fun tour, check out the best tours to take in Mexico
🎒 Pack a universal travel adapter, your favorite travel camera (I love this one!), and a good portable solar phone charger
Follow me on Instagram for more travel tips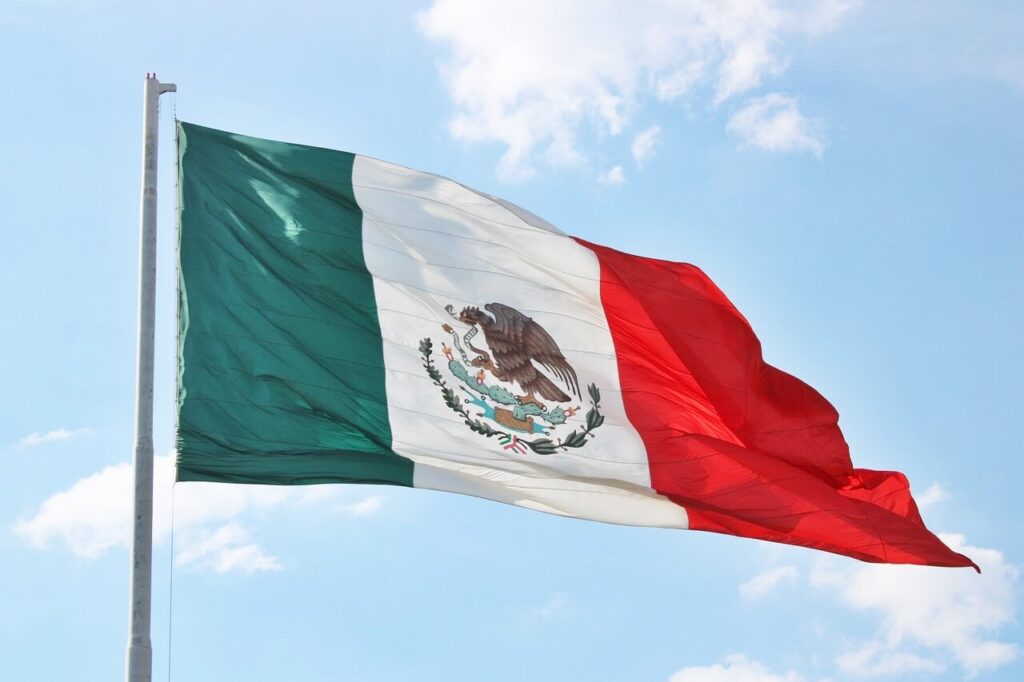 Disclosure: Some links on this page are affiliate links. That means that at no extra cost to you, I earn a small commission if you book through these links, and that helps me keep this blog running. Enjoy!
What is Mexico known for?
It is no secret that Mexico is a major tourism hub.
Since its tropical weather attracts so many travelers, it has become one of the main destinations in Latin America. It's estimated that over 40 million people visit Mexico each year and that more than 800 million people have done so since 1990.
But what is Mexico actually famous for? Well, many things.
1- Cenotes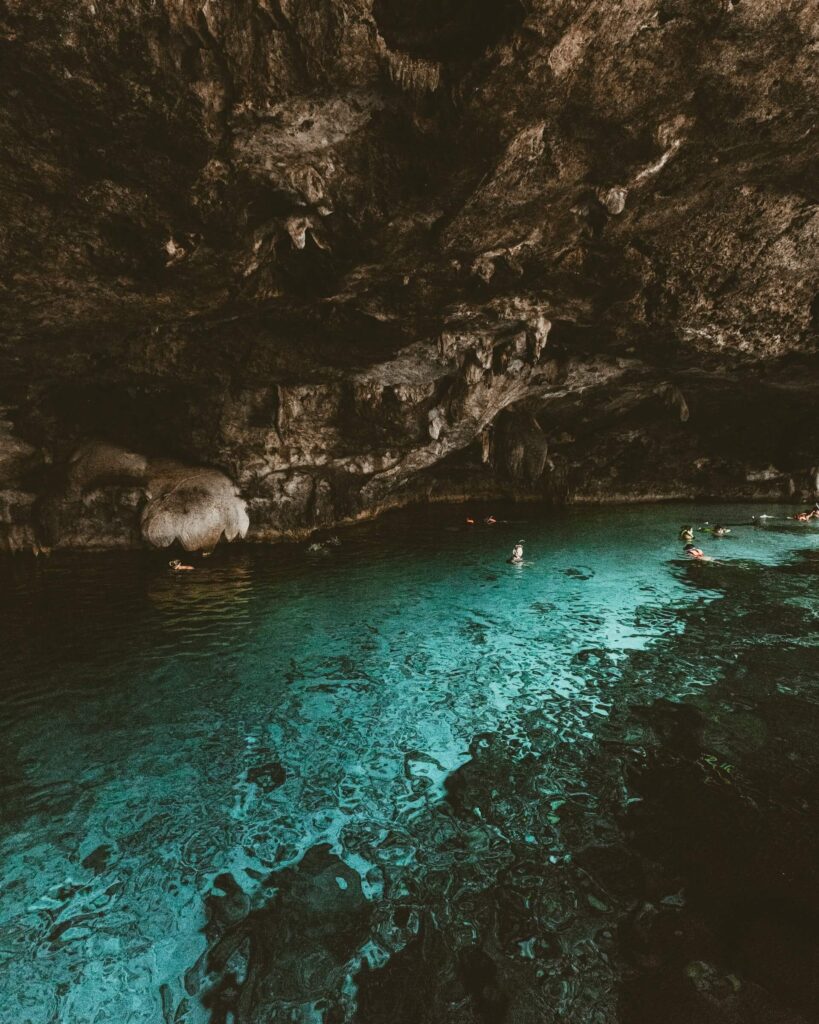 Believe it or not, Mexico is home to more than 6000 cenotes.
A cenote is a natural pit, or sinkhole, resulting from the collapse of limestone bedrock that exposes groundwater underneath.
The word usually refers to the cenotes found in the Yucatan Peninsula and was coined by the Mayan people who used them as a major water source.
Mexico's cenotes attract millions of visitors each year for swimming, diving, and more.
Some of the most famous cenotes in Mexico are Gran Cenote, Cenote Dos Ojos, Cenote Azul and Cenote Ponderosa.
2- Incredible food!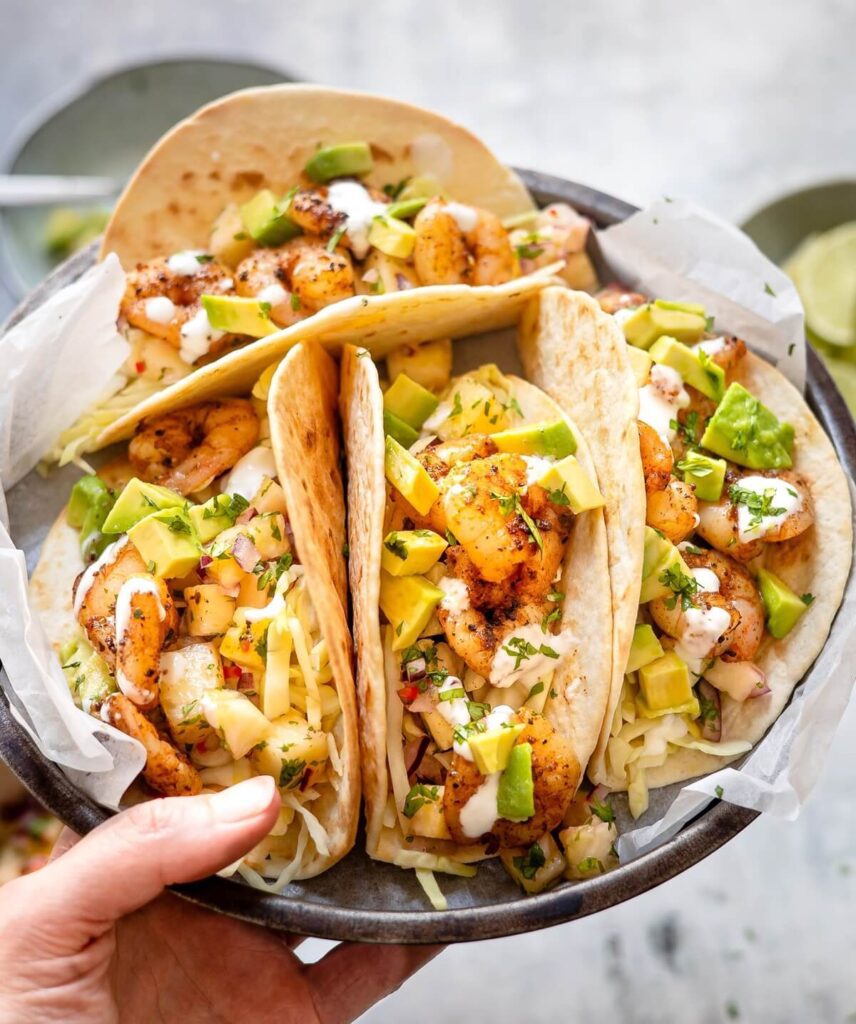 Some of the most famous Mexican things are, of course, food!
For instance, Mexican guacamole is a delicious combination of avocado, onion, coriander leaves, and lime juice. It's often eaten with tortilla chips which are basically tortillas fried or grilled until they're nice and crispy.
Another famous thing about Mexico is the infamous taco. A taco can be anything from a small flatbread to a large folded tortilla wrapped around meat and/or other vegetables and garnished with cheese, salsa, beans, and various other ingredients.
The most popular types of tacos in Mexico are al carbon (meat cooked on a vertical rotisserie), al pastor (cooked on a spit similar to shawarma), fish (served either fried or raw), and chicken.
Burritos are another food Mexico is famous for. They are basically a meal made up of a large, usually flour tortilla stuffed with all kinds of ingredients such as beans, rice, salsa, and meat.
And they go great with…guacamole! 🙂
3- Chichen Itza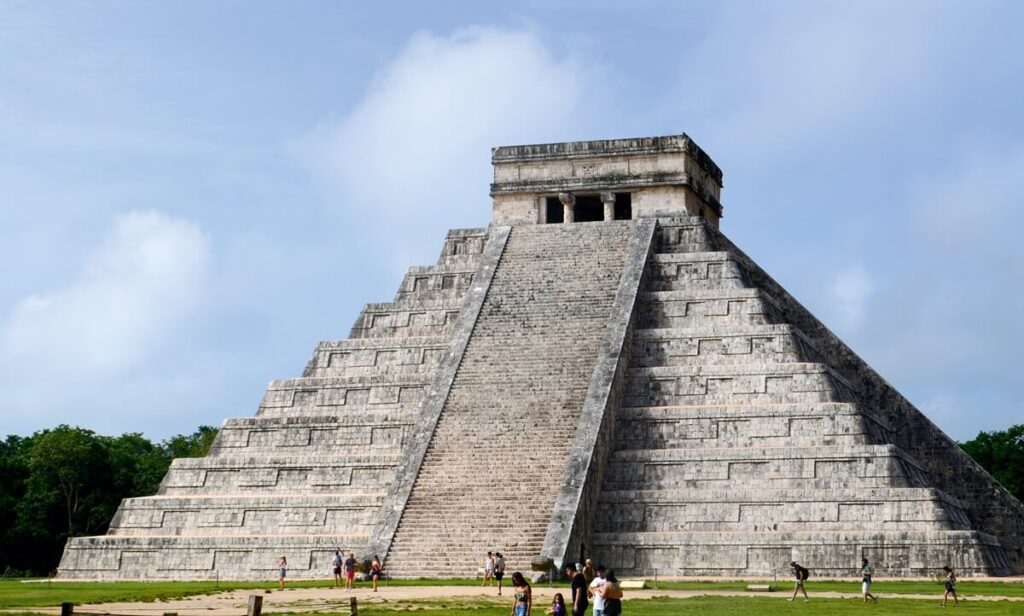 Chichen Itza, one of the UNESCO 7 New Wonders of the World, is one of Mexico's most visited places.
Chichen Itza is a large pre-Columbian archaeological site built by the Maya civilization located in the northern center of Mexico's Yucatán Peninsula.
The site exhibits many architectural styles, revealing that Chichén Itzá went through many stages of construction, with some buildings being rebuilt several times. The tall temple pyramid has been dated to around 400-600 AD.
4- Beautiful white sand beaches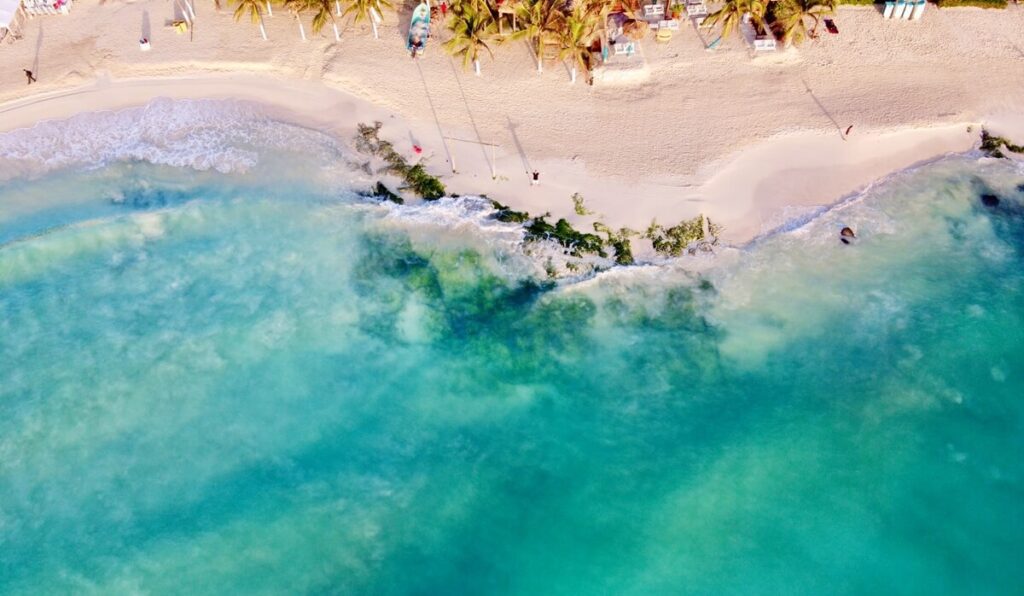 Mexico has some of the most beautiful beaches in the world.
The water is crystal clear and warm, perfect for swimming or just sunbathing.
Some of the most popular beaches in Mexico are Cancun, Playa del Carmen, Cozumel, and Costa Maya.
5- Dia de Los Muertos
The Dia de Los Muertos celebration is a traditional Mexican holiday that happens every year on November 1 and 2. This tradition is to honor the spirits of those who have died.
This has been celebrated for as long as anyone knows, and many stories go back as far as the pre-Aztec era. However, it wasn't until 1910 that the government recognized this holiday.
The day of the dead celebration starts with people visiting cemeteries and bringing food and flowers to leave at the gravesites, often along with small gifts like beer, cigarettes, or candy to offer with their prayers. They also decorate with altars and other religious symbols, such as skulls and mirrors, to reflect life.
Oaxaca is one of the best places to celebrate Dia de Los Muertos. Located in southern Mexico, it's perhaps the most culturally diverse state in the whole country.
6- Frida Kahlo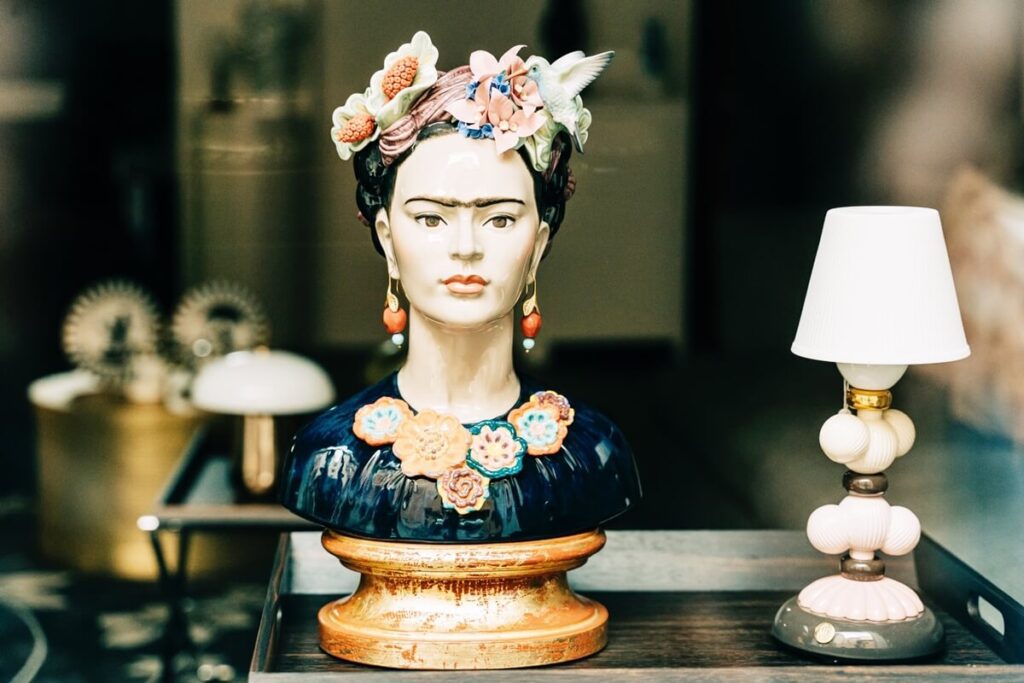 Frida Kahlo is for sure one of the most famous Mexican artists in the world. She was born in Mexico City, where she began painting after being severely injured in a bus accident at the age of 18.
Her paintings are colorful and simple, using mostly oil paint on metal sheets so she could easily carry them around.
She also liked to use flowers, bones, traditional Mexican clothing patterns, everything that reminded her of her native country.
Even her real-life story was turned into an Oscar-winning movie!
7- Tequila
Another thing Mexico is known for is tequila.
This type of drink is made from the blue agave plant and is extremely popular in Mexico. The most well-known brands are Patron, Jose Cuervo, and Don Julio.
You can make it into different drinks like margaritas and tequila sunrise.
8- Mexico's Mesoamerican Barrier Reef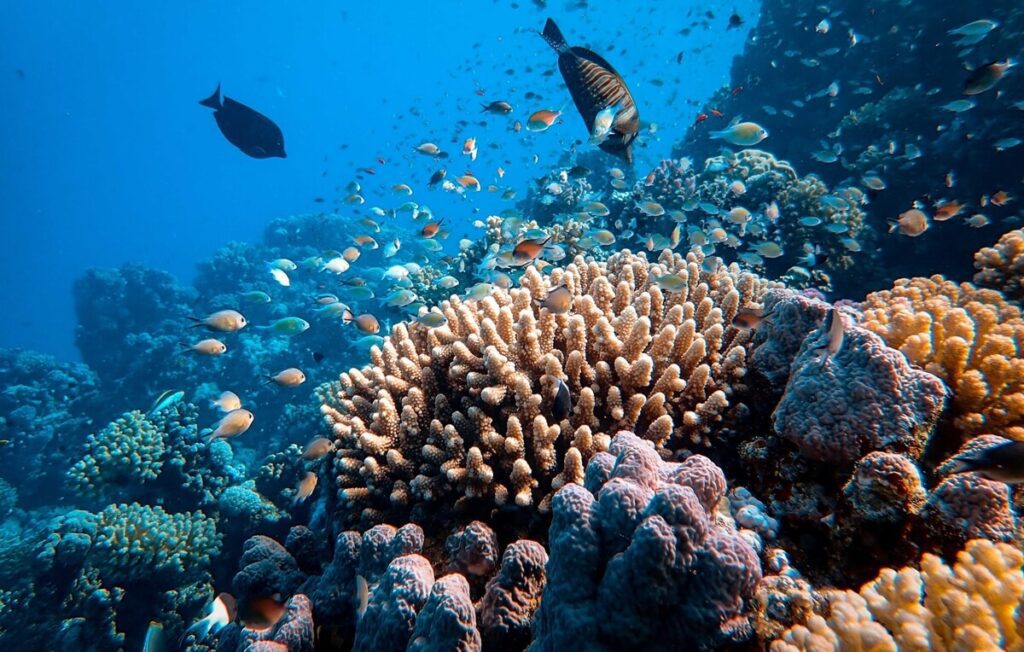 Many people don't know this, but Mexico is actually home to .he second largest barrier reef in the world.
The Mesoamerican Barrier Reef System, also known as the Great Mayan Reef, comprises about 600 different coral reefs. They run along the Caribbean coast of Mexico, Belize, and Guatemala.
This barrier reef attracts divers and snorkelers alike, eager to see the amazing colorful coral and all the tropical fish that live in them.
9- Mayan Temples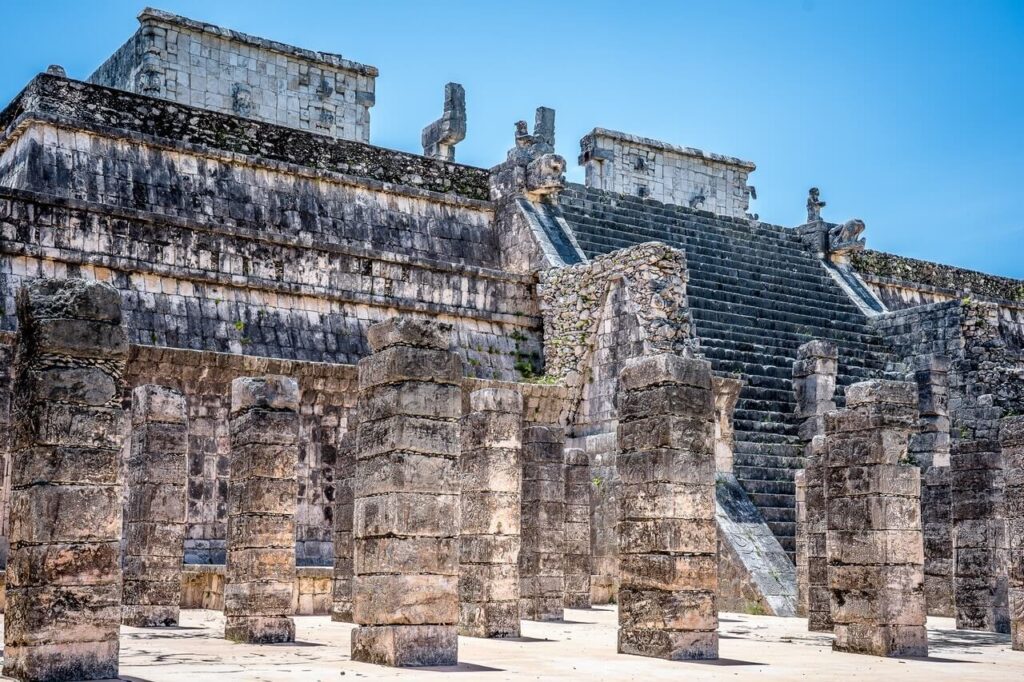 Mexico is also known for its Mayan ruins and temples.
One of the most famous Mayan structures is Chichen Itza, a large pre-Colombian site built by the Maya civilization located in the northern center of the Yucatán Peninsula, which has been mentioned earlier in this guide.
Besides Chichen Itza, there are other Mayan temples spread all across Mexico, which you can visit to learn more about this amazing culture. The Mayan Nohoch Mul, Palenque, and Calakmul are great examples.
10- Mariachi bands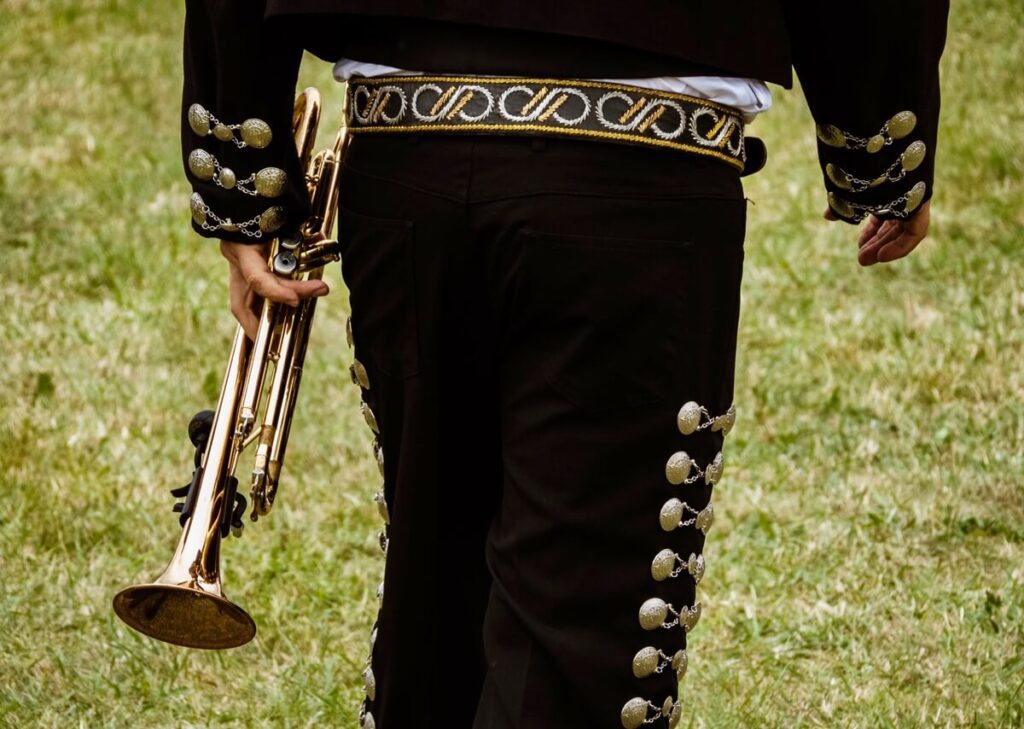 The music played by a Mariachi band is probably one of the most famous Mexican sounds to foreigners. These bands are made up of a couple of guitar players, a singer, and sometimes a violinist.
This type of music started around 1880 in Jalisco, after the civil war ended. After that, it branched to different regions where people added their own style to it. Nowadays, mariachi songs can be heard all across Mexico and beyond.
11- Tulum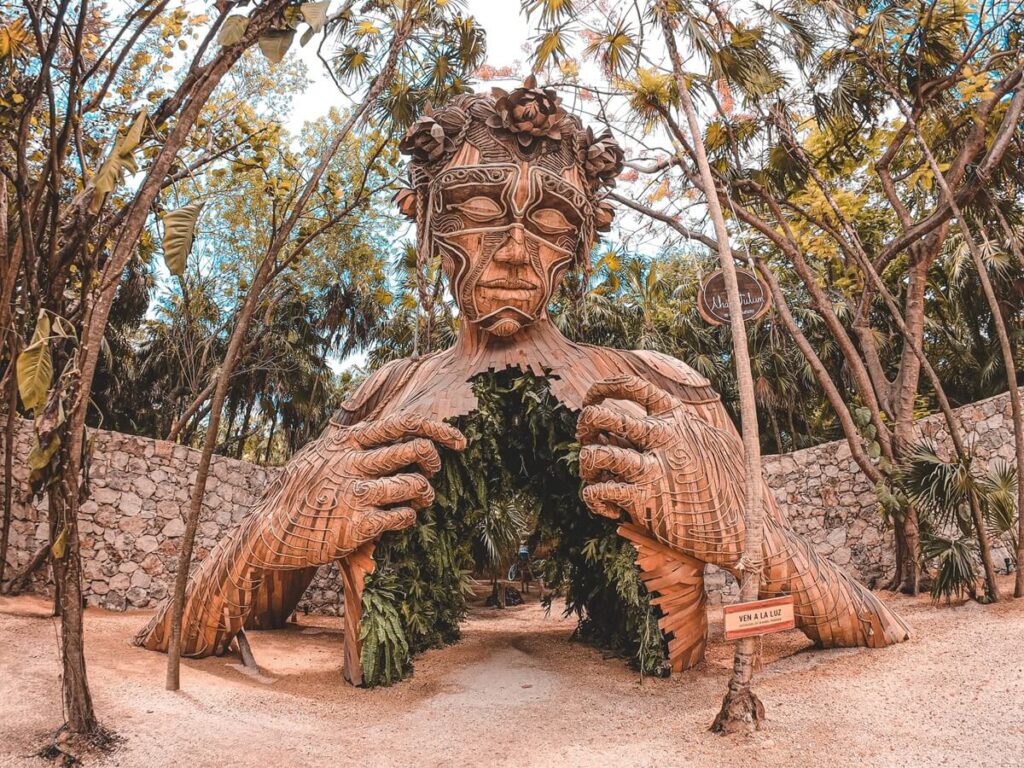 Tulum has recently become one of the most trend destinations in Mexico. Located in the Quintana Roo, 130 km away from Cancun, it attracts many foreign tourists each year.
The small town is known for its stunning Mayan temples, bungalows, and cenotes. It has now turned into a trendy hot spot for surfers, divers, and sightseers alike.
Some must-see places in Tulum include Gran Cenote, Cenote Ik-Kil, Cenote Dos Ojos, and of course, the wonderful beaches in the region.
12- Mexican chocolate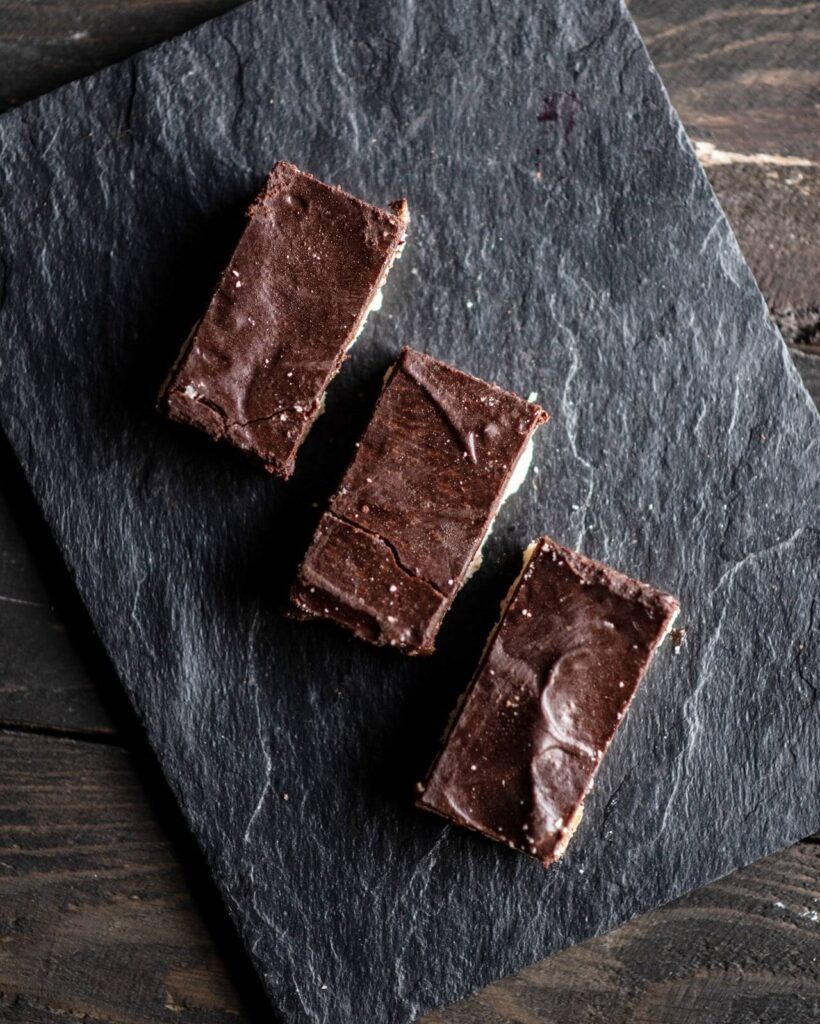 Chocolate is another thing Mexico is famous for. It's often made with cocoa beans, sugar cane, vanilla, and cinnamon.
The Aztecs used to drink chocolate as a beverage or use it as an ingredient in some of their traditional dishes.
Of course, now the chocolate they offer is more refined but still offers that distinct taste of Mexico.
13- Cancún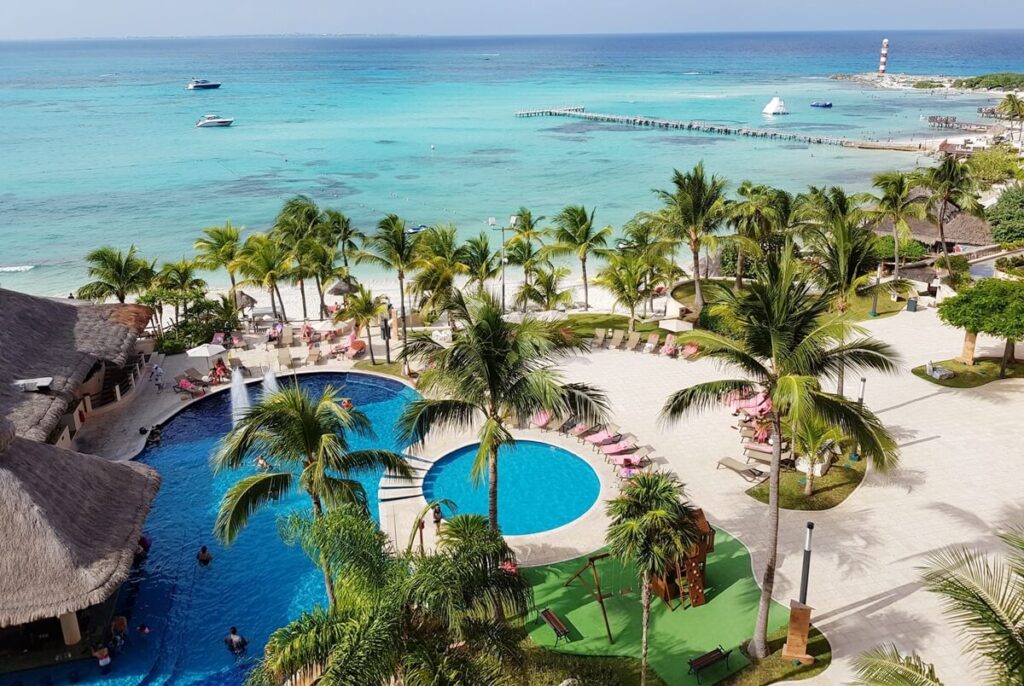 Probably the most popular destination in Mexico, Cancún is home to many world-famous beach resorts.
In the area, there are many great restaurants and bars as well as all kinds of watersports, including snorkeling and jet skiing.
In Cancun you can also visit nearby places such as Isla Mujeres, Playa del Carmen, Tulum and Cozumel.
14- Fantastic dive sites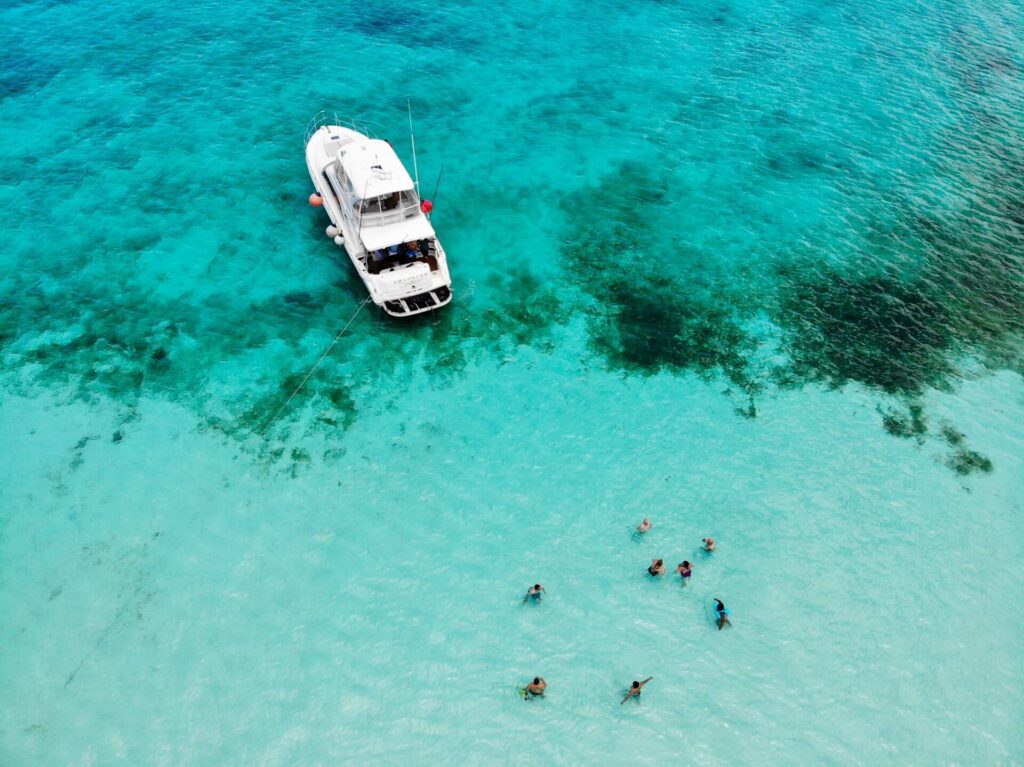 It is no secret that Mexico has some of the best diving sites in the world due to its long coastline in the Caribbean.
Its most famous diving spots are in Isla Mujeres, Cancun, Cozumel, Puerto Vallarta, and the Riviera Maya.
Also, if you haven't got a scuba diving certification, Mexico has great schools where you can take classes.
15- Mexican soap operas
Mexican soap operas, also known as telenovelas, have become a trend in many countries around the world.
What began in the 60s with " Los ricos también lloran" is now a worldwide phenomenon. There are even multiple American TV series based on these shows, like, for example, Jane The Virgin – which I love!
---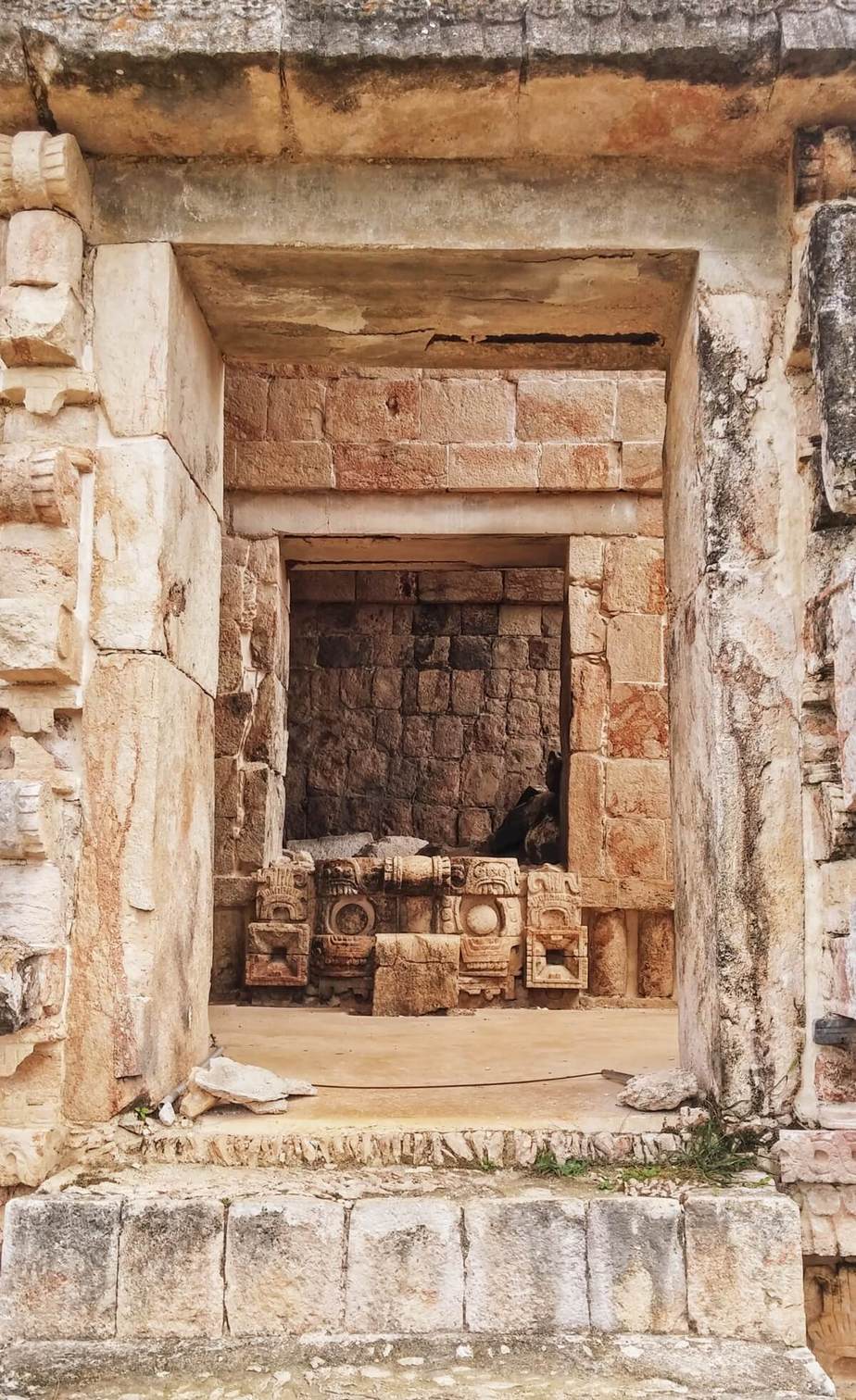 Fun facts about Mexico
The capital of Mexico is Mexico City, which is one of the largest cities in the world.
Mexico is home to the largest pyramid in the world, the pyramid of Cholula.
Mexico is the country with the largest number of taxi cabs in the world.
Mexican cuisine is recognized as World Cultural Heritage by UNESCO
Chocolate originated in Mexico
---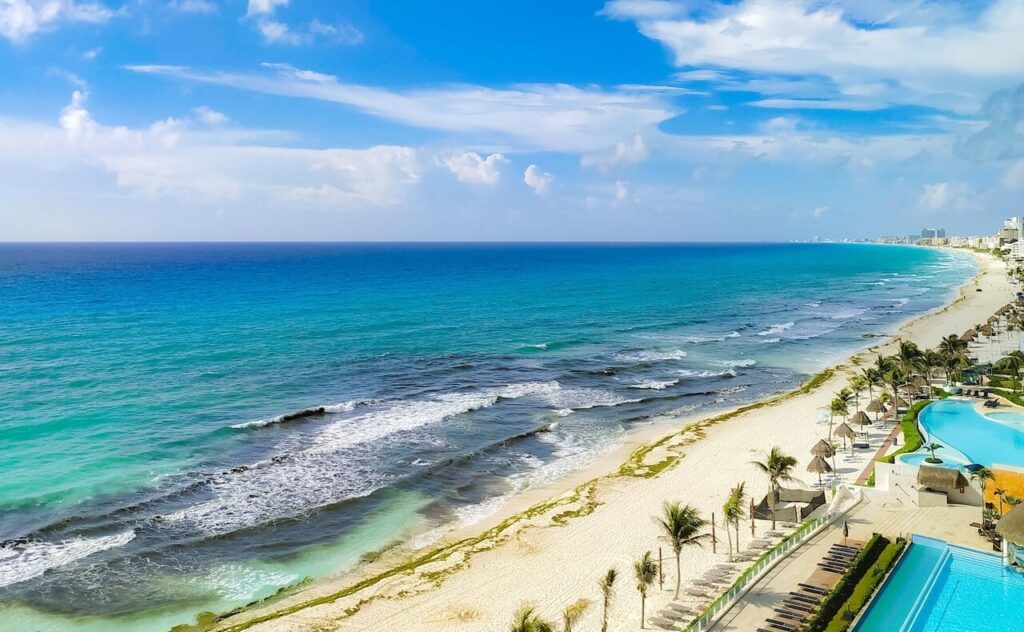 15 Incredible tours to take in Mexico
Planning a trip to Mexico? Then you are absolutely going to fall in love with these tours.
3-in-1 Discovery Combo Tour: Tulum Ruins, Reef Snorkeling Plus Cenote and Caves
Explore coral reefs, ancient history, and nature in the Riviera Maya on a combination tour that features some of the best of Yucatan in a single day.
Snorkel through the coral reef in the Caribbean Sea, visit the Tulum archeological site, swim in a cenote, explore a limestone cave, and take a jungle walk.
Chichen Itza All-Inclusive, Tequila tasting, Cenote Swim, Buffet & Valladolid
Journey to Mexico's Yucatán Peninsula to visit the Mayan ruins of Chichen Itza on this full-day excursion that includes easy hotel pickup and drop-off.
Along with seeing El Castillo and learning how this pre-Columbian city played an important role in the Mayan civilization, visit the colonial town of Valladolid, stop at a cenote for a quick swim, and enjoy a buffet lunch.
Mr. Sanchos Beach Club All-Inclusive Day Pass
Enjoy great service and convenience that come with an all-inclusive day pass to Mr. Sancho's Beach Club in Cozumel. Lounge on the beach or swing on a hammock.
Make use of a pool bar and beachfront section exclusive to all-inclusive day pass guests. All-you-can-eat delicious meals and bottomless drinks await you, making this the perfect vacation experience.
Sailing Experience to Isla Mujeres in a Catamaran with Open Bar
Spend the day soaking up the sparkling Caribbean on this catamaran cruise to Isla Mujeres from Cancun. Feel the gentle breeze as you sip drinks from an open bar.
Hop into the water to snorkel at a reef location teeming with vibrantly hued fish—dock at a private beach club for a delicious buffet lunch and even more downtime.
Upon arrival at Isla Mujeres, enjoy free time to explore and shop.
Puerto Vallarta Cruise and Candlelight Dinner Show
Immerse yourself in the magical mysticism of Las Caletas by night with an enchanting evening excursion from Puerta Vallarta.
Watch the sun sink into the shimmering sea as you sail to a secluded beach surrounded by rugged rock formations.
Dine upon a gourmet 3-course meal by candlelight before watching the renowned Rhythms of the Night show, a stunning spectacle that promises to transport viewers to a spiritual land that time forgot.
Xcaret Day Trip
Escape for the day to Xcaret, Mexico's ecological and archeology park located in Riviera Maya. On this full-day trip from Cancun to Xcaret, swim in a lagoon, snorkel in the clear aqua waters of the Caribbean, and discover a network of subterranean rivers.
Watch for monkeys, birdlife, and butterflies as you stroll through the jungle at Xcaret and take tours of the ancient Mayan archaeological sites.
After the sun sets, enjoy folkloric entertainment that highlights the ancient Mayan culture around Cancun, Mexico.
---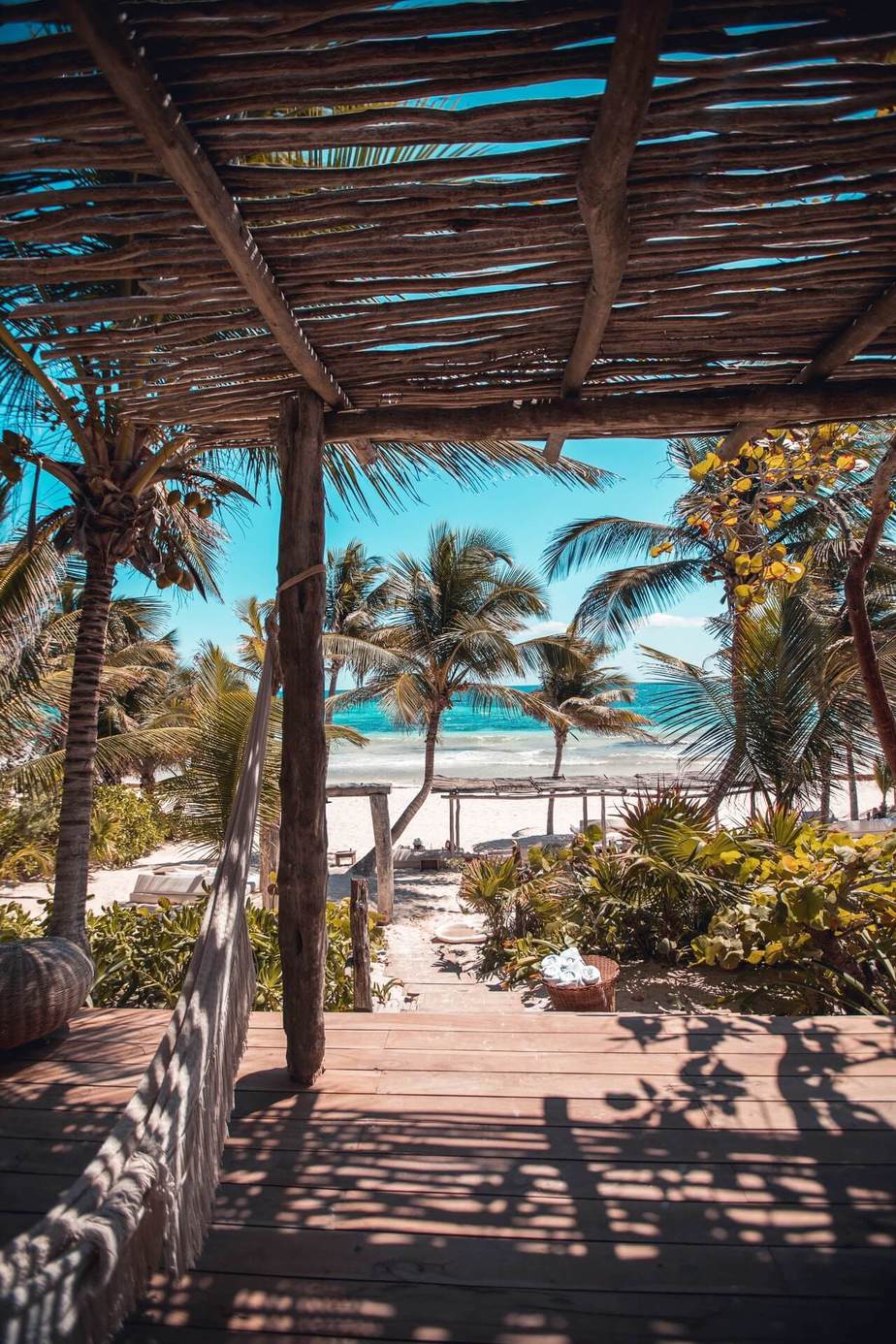 Wrap-up: 15 Things Mexico is famous for
That's a wrap! There are many good reasons to visit Mexico, and now that you know all the best things Mexico is known for, it's time to start planning your trip.
For more travel content, make sure to follow me on Instagram.
---