Montreal is a beautiful city located in the province of Quebec in Canada.
It is the largest city in the region, the second-largest city in the country, and is known for its French-Canadian culture and heritage and its cobbled streets, quaint cafes, and lively nightlife.
Montreal is also home to some of Canada's best museums, including the Museum of Fine Arts, the Montreal Museum of History, and many great festivals.
However, the extreme winters the city faces and its relatively remote location make a lot of people wonder: "Is Montreal really worth visiting?".
Well, I lived there for a month, and my answer is: 100% yes!
In this post, you will read about all the reasons why the wonderful city of Montreal, Canada, is so worth visiting.
---
Disclosure: This post may contain affiliate links. Meaning, I get a small commission if you purchase through my links, at no cost to you. This helps me to keep the blog running with free travel content (:
Is Montreal worth visiting?
Montreal is absolutely worth visiting.
Founded in 1642 by French settlers, the city has been shaped by both French and English influences. As a result, Montreal is a unique melting pot of cultures, with a vibrant arts scene and delicious food to enjoy.
The city is also home to several historic landmarks, such as the Notre Dame Basilica and the Old Port.
In addition, Montreal is known for its beautiful architecture, including the stunning neo-Gothic structures of McGill University. With so much to see and do, it's no wonder that Montreal is one of Canada's most popular tourist destinations.
So whether you're looking for culture, cuisine, or simply a great place to relax, Montreal is definitely worth a visit.
---
15 Wonderful reasons to travel to Montreal, Canada
If you are still not convinced, here are, without further ado, the reasons why Montreal should definitely be on your bucket list.
Each of them is part of what makes the city so magical and unique.
1- It is the perfect mix between Europe and North America
Montreal is a city like no other.
It's the perfect mix between Europe and North America, with a little bit of everything that each continent.
The architecture is distinctly European, with grand old buildings and winding cobbled streets. But Montreal is also a modern city, with skyscrapers towering over the skyline and a bustling metropolis that never sleeps.
2- It is totally safe for female solo travelers
According to a recent study, Montreal is the safest city in the world for women traveling alone.
The study looked at a number of factors, including crime rates, gender equality, and access to healthcare and safety services.
While Montreal has long been considered a safe city, this is the first time it has topped the list.
The city's high ranking is due in part to its low rate of violent crime, as well as its extensive network of public transportation and pedestrian-friendly streets.
In addition, Montreal has a strong tradition of gender equality, and women travelers can feel confident that they will be treated with respect and decency.
As a female solo traveler, this makes me SO happy!
2- Learn French
Montreal is a great place to learn or practice French for a number of reasons. First, it is the largest city in Quebec and has been officially bilingual since 1974, so you will have plenty of opportunities to hear and speak French. S
In addition, Montreal is home to a number of excellent language schools that offer both group and individual instruction.
Whether you are looking to learn French from zero or just practice the language, Montreal is an excellent city for that.
3- So many great restaurants
There's no denying that Montreal is a foodie paradise.
From juicy steaks and fresh seafood to delicious pastries and gourmet cheeses, the city has something to offer everyone and is also home to some of the best restaurants in the world.
Whether you're looking for a quick bite or a five-star dining experience, you're sure to find it in Montreal. The city's restaurants are known for their inventive menus, creative chefs, and welcoming atmosphere.
4- It is a very cosmopolitan city
Montreal is one of the most cosmopolitan cities in Canada.
It's a great place to live if you want to experience a diverse range of cultures. There are many different ethnicities represented in Montreal, and this is reflected in the city's food, music, and art.
As an immigrant and traveler, it was wonderful for me to see how everyone comes from a different place and speaks different languages in Montreal. That makes you feel like part of the city, instead of a foreigner.
5- So many incredible festivals
From jazz and comedy to film and art, Montreal plays host to a wide range of festivals throughout the year. The city is often the "festival capital of the world," and it's not hard to see why.
The festivals attract visitors from all over the world!
The Montreal International Jazz Festival is one of the most popular, and it takes over the city for two weeks in late June/early July.
The Festival d'été de Québec is another major event, and it features a wide range of musical genres, from rock to hip hop.
Other annual festivals include the Just for Laughs comedy festival, the World Film Festival, and the FrancoFolies music festival.
Montreal's festivals are a great way to experience the city's diverse culture and enjoy some of the best music, food, and entertainment that Quebec offers.
6- There is art everywhere
Art is literally everywhere in Montreal.
Everywhere you look, there are murals on buildings, sculptures in parks, and even street performances on busy corners.
It's one of the things that makes the city so vibrant and exciting. You never know what you're going to see when you turn the corner.
And it's not just the big, obvious pieces of art that make Montreal so special. Even the little details – like the graffiti under an overpass or a mosaic in an underground walkway – add to the city's character.
In Montreal, art is not confined to museums and galleries; it's something that everyone can enjoy.
7- Vieux Montreal
Vieux Montreal is one of the city's most historic and charming neighborhoods. Founded in 1642, it is home to a number of well-preserved buildings from the French colonial era and a variety of shops, restaurants, and cafes.
Although it was once a prosperous trading center, Vieux-Montreal fell into decline in the 19th century. However, it has since been revitalized and is now one of the city's most popular tourist destinations due to its Old World charm.
8- It has a very exciting nightlife
Montreal is a city that comes alive at night.
When the sun goes down, the city lights up with a vibrant energy that can be felt in the air.
The city's clubs offer a variety of music genres to suit any taste, and they often stay open until the early hours of the morning.
If you're looking for something a little more low-key, there are plenty of bars where you can relax and enjoy a few drinks with friends.
No matter your preference, you're sure to find a spot you'll love in Montreal's nightlife scene.
9- Poutine!
You can't visit Montreal without trying the city's signature dish, poutine.
This comfort food consists of French fries, cheese curds, and gravy, and it can be found on menus all across the city.
While there are many different ways to make poutine, the dish is typically quite simple. The fries are usually fried in peanut oil and then topped with cheese curds and gravy. The cheese curds give the poutine a slightly salty flavor, while the gravy helps to keep the fries moist.
Poutine is often served with a side of ketchup or vinegar, and it can be enjoyed as a snack or a meal.
10- It's a paradise for digital nomads
Montreal is an incredibly friendly and welcoming city, which is one of the reasons why it is such a great place for digital nomads.
Also, there are also plenty of coworking spaces and cafes, which makes it easy to find a place to work, and reasonably priced apartments in most neighborhoods.
11- You can go on a day trip to Quebec City
Montreal is located just a short drive from Quebec City, a UNESCO World Heritage Site and the capital of the province of Quebec.
Quebec City is truly a one-of-a-kind destination. Nestled atop dramatic cliffs overlooking the St. Lawrence River, the city is brimming with European charm.
Its winding streets are lined with picturesque buildings, and its many parks and public squares offer a respite from the hustle and bustle of everyday life.
Quebec City is also home to a vibrant culinary scene, with countless restaurants serving delicious French-Canadian cuisine. And, of course, no trip to Quebec City would be complete without a visit to the world-famous Fairmont Le Château Frontenac.
12- Skiing in Mont Tremblant
If you visit Montreal during the winter, Mont Tremblant makes for a fantastic ski trip;
This world-renowned ski destination is located in the Laurentian Mountains of Quebec.
The resort features 99 trails and 12 lifts, making it an excellent place for novice and experienced skiers. In addition to its impressive slopes, Mont Tremblant is also known for its picturesque views and charming village atmosphere.
Visitors can enjoy various activities, both on and off the slopes, including ice skating, snowshoeing, and dog sledding.
13- Incredibly delicious bagels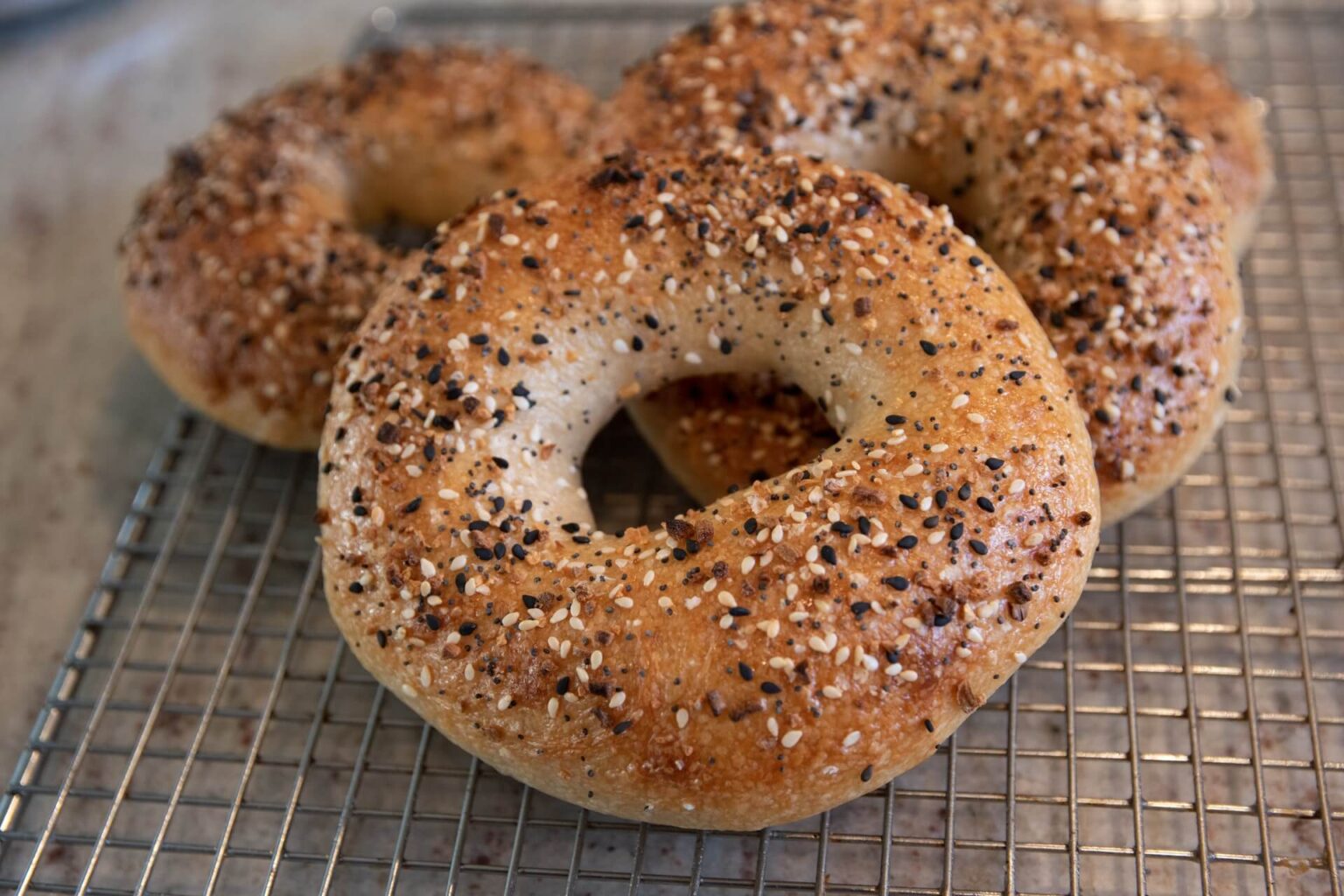 There's no doubt that Montreal is famous for its bagels.
Crispy on the outside and fluffy on the inside, these delightful treats have been a staple of the city's cuisine for centuries.
While there are many theories about the origins of the Montreal bagel, one thing is sure: they are unique and delicious.
Made with malt syrup and baked in a wood-fired oven, Montreal bagels have a deep, rich flavor that is entirely unlike any other type of bagel. What's more, they are typically smaller and denser than their New York counterparts.
Whether you prefer them plain or topped with cream cheese and lox, there's no doubt that Montreal bagels are genuinely one-of-a-kind.
15- An amazing fashion scene & vintage shops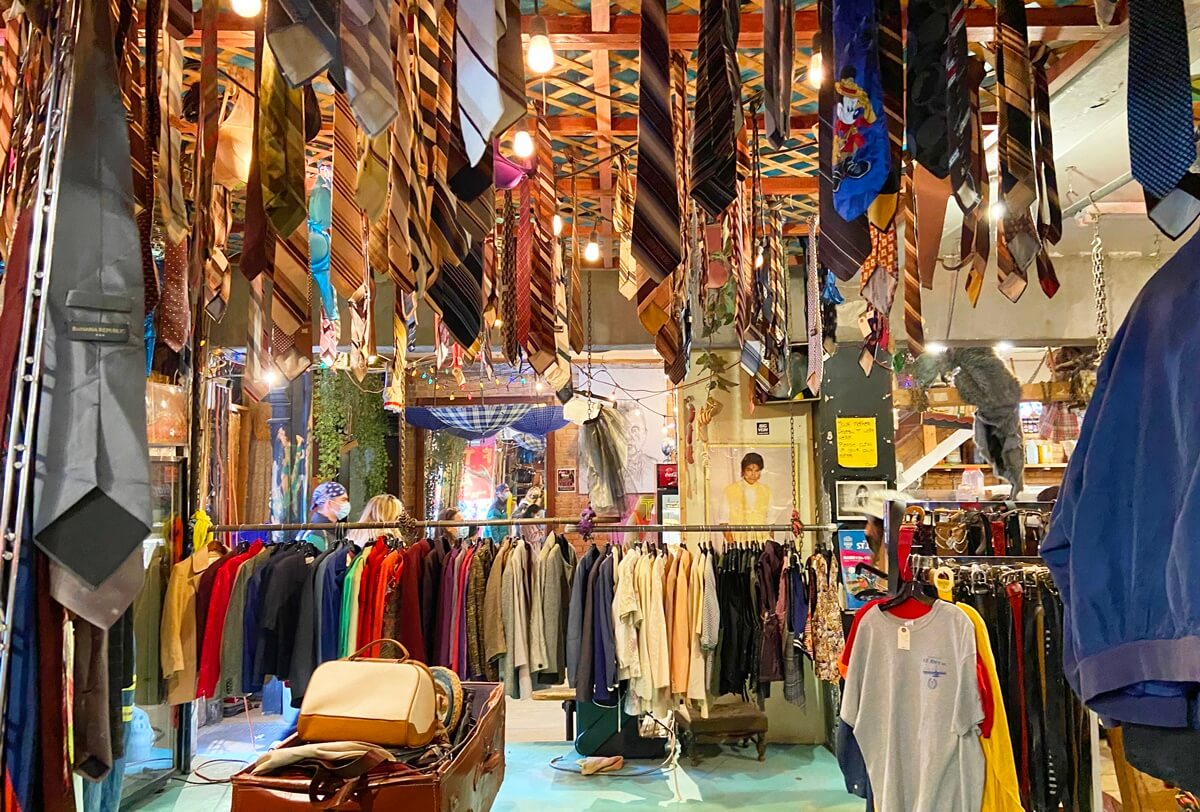 Montreal's fashion scene is constantly evolving, making it an exciting place to shop for clothes.
Boutiques selling vintage and second-hand clothing are particularly popular, and there are also many independent designers who sell their wares both online and in brick-and-mortar stores.
---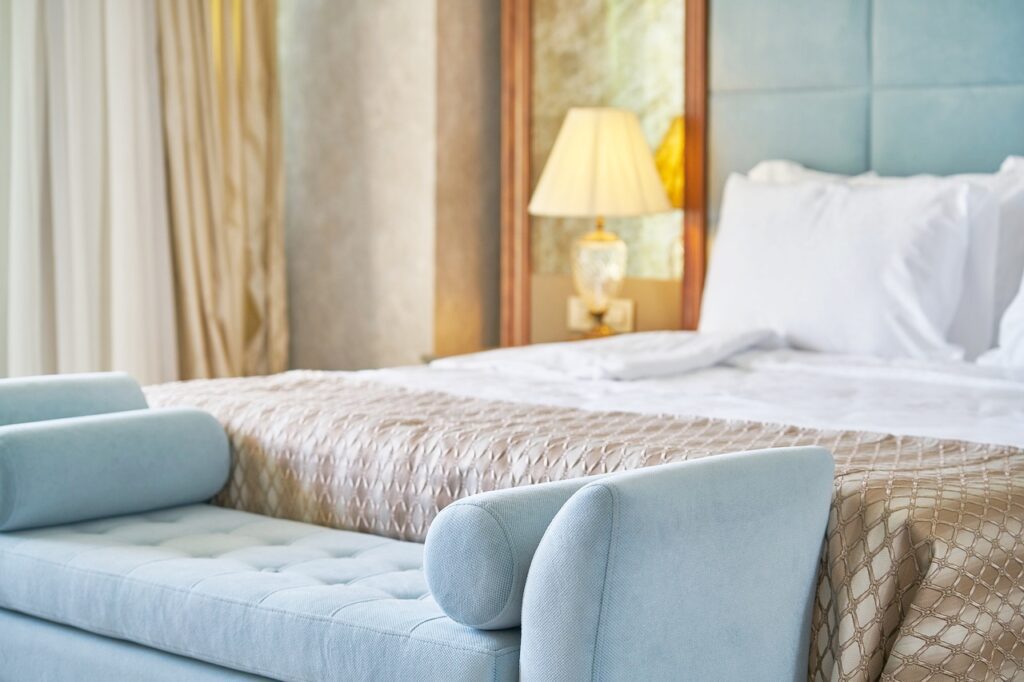 Best places to stay in Montreal
Now that you know all the best reasons to visit Montreal, it's time to find a lovely place to stay in the city.
Depending on your budget and preferences, there are a number of different options available, but personally, my favorite neighborhood to stay in Montreal is Le Plateau-Mont-Royal.
This charming neighborhood is home to a diverse array of shops, restaurants, and cafes, as well as some of the city's best nightlife.
It's also within walking distance of many of Montreal's most popular attractions, including Mount Royal Park and the Notre Dame Basilica.
Other great neighborhoods to consider include Old Montreal, Downtown Montreal, and Saint-Henri. Each of these areas has its own unique character and charm, and they are all conveniently located near many of the city's best sights and attractions.
---
Best tours to take on your trip
Going on a tour is a great way of exploring the city and getting a closer look at the Quebecois' way of living.
These are some of the most popular tours to take in Montreal:
Quebec City and Montmorency Falls Day Trip from Montreal
Explore Québec City and the surrounding region on this guided, full-day sightseeing tour from Montreal.
Hop aboard your coach to visit Québec City's top attractions, including the UNESCO-listed Old Québec, Place Royale, and the Plains of Abraham, before venturing into the scenic countryside to see Montmorency Falls.
Montreal City Sightseeing Tour with Live Commentary
Experience an overview of Montreal on this guided sightseeing tour of the city.
Visit many of Montreal's top attractions and historical sites like Notre Dame Basilica, Chinatown, Mount Royal Park, Olympic Stadium, Saint Joseph's Oratory, Old Port, and Old Montreal, to name a few.
Hop aboard a comfortable motorcoach and get to know the largest city in Quebec province with live commentary from a professional tour conductor.
Secret Food Tours Montreal
Montreal is one of Canada's most exciting foodie destinations with everything from gourmet cuisine to classic French dishes to tasty street food.
On this tasting tour, explore Montreal neighborhoods such as Little Italy and Mile End with a local guide, stopping at bars, restaurants, bakeries, and delicatessens.
Sample a variety of local and European-inspired dishes, including gnocchi, Alsatian tarts, and Montreal-style bagels, accompanied by Quebecois beer and sweet crepes.
Montreal Bagel Making Workshop
Bagels are one of Montreal's top treats and proudest culinary exports—and this hands-on, small-group cooking class will teach you all the secrets to mastering these tasty, crisp, and chewy delights.
Make your way to the cooking facilities hosted in a charming Mile End apartment.
With your guide's instruction, learn all about different flour varieties, how to properly knead the dough, the steps that set bagel-making apart from other types of bread, and how to top your bagels with your favorite seasoning.
You can find detailed information on every tour in this post.
---
Best time to travel to Montreal
The city is beautiful throughout the year, and each season has its own unique charms.
However, many visitors find that late spring or early fall is the ideal time to explore Montreal. The weather is mild at this time of year, making it comfortable to walk around and enjoy all that the city offers.
In addition, the leaves begin to change color in autumn, creating a stunning backdrop for exploring Montreal's parks and neighborhoods.
You can read my post about the best times to visit Montreal here.
---
How to get around Montreal
There are a few different ways to get around Montreal. You can take the public bus system, the metro, or a taxi. If you're feeling particularly adventurous, you can even rent a bicycle!
The public bus system is an affordable way to get around the city. The metro is also reasonably priced and efficient, but it can be pretty crowded during rush hour. Taxis are more expensive, but they're a good option if you need to get somewhere in a hurry.
Bicycling is a great way to see the sights of Montreal. There are many dedicated bike lanes throughout the city, so it's easy to stay safe while cycling. Just be sure to dress for the weather – biking in the winter can be quite cold!
---
Montreal travel tips
Last but not least, here are a few tips to help you make the most of your visit:
Start by exploring Old Montreal, the city's historic district
Stroll along the cobbled streets, admire the 18th-century buildings, and stop for a bite to eat at one of the many cafes and restaurants.
Hike up Mount Royal
Make sure to visit Mount Royal Park, a large urban park that offers great views of the city. Take a leisurely walk or hike up to the lookout point for some breathtaking panoramas.
Take a look at the Biodome
For something truly unique, head to The Biodome to see replicas of four different ecosystems found in North America. This is a great activity for both adults and kids.
Saint-Denis has the best vintage shops
If you're looking for some retail therapy, head to Saint-Denis Street, where plenty of shops sell everything from vintage clothes to locally made arts and crafts.
Bike along the Lachine Canal
Take a walk or bike ride along the Lachine Canal. The views of the city from the canal are simply gorgeous. And if you're feeling energetic, you can even rent a kayak and paddle your way through the canal!
Museums are free on the first Sunday of the month
Finally, make sure to visit one of Montreal's many museums. Most of them are free on the first Sunday of the month.
---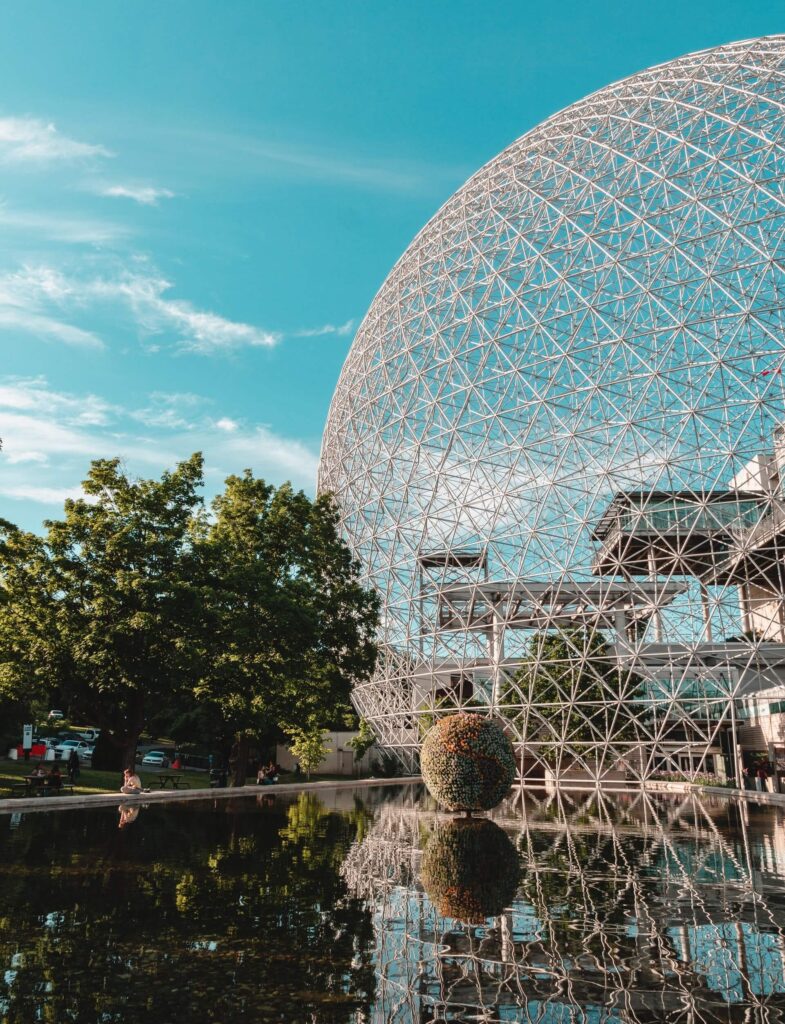 Fun facts about Montreal
Did you know that Montreal is the second-largest French-speaking city in the world, after Paris? Or that it's home to North America's largest collection of outdoor sculptures?
Here are some more fun facts about this vibrant Canadian city:
Montreal was founded in 1642 by Dutch explorer Cornelius van Tienhoven.
The city is named after Mount Royal, the triple-peaked hill at the island's center.
Montreal is home to the oldest subway system in North America, which first opened in 1864.
The world's largest inland port is located in Montreal, and it handles over 26 million tons of cargo each year.
The iconic Montreal Canadiens hockey team is the oldest professional hockey team in the world, and they've won a record 24 Stanley Cup titles.
---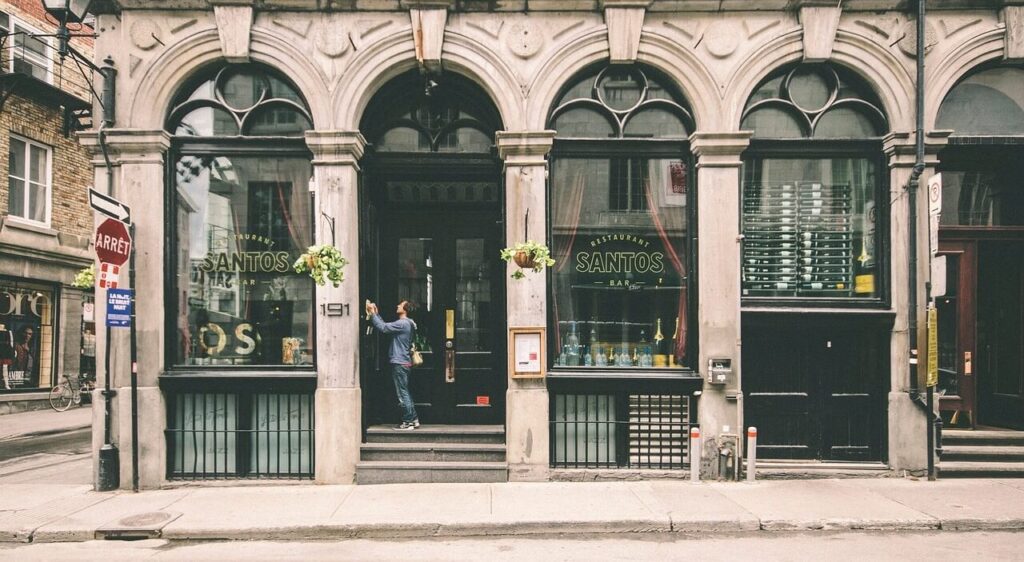 Wrap-up: 15 Reasons to visit Montreal
That's a wrap! Now you know all the best reasons why Montreal is so worth visiting.
As you can probably tell, I had a great time living there and hold the city really close to my heart.
Now tell me: Would you like to visit Montreal? 🙂
For more tips, you can follow me on Instagram.
---