/
Last Updated November 20th, 2023
2 Days in Montreal: An Epic + Easy Itinerary
Planning to spend two days in Montreal? Well, you have come to the right place.
Montreal is one of my favorite cities in the world because it has a little bit of everything: history, culture, arts, nightlife, and amazing food.
Having lived there myself for a while, I can tell you that it is one of those cities you can explore a little bit each time you visit and always find something new.
From the historic architecture of Old Montreal to the charming cafes of Rue Saint-Denis, few cities in the world offer as much to explore.
In this guide, you will find a full two-day Montreal itinerary perfect for any first-time visitor.
---
Disclosure: Some links on this page are affiliate links. That means that at no extra cost to you, I earn a small commission if you book through these links, and that helps me keep this blog running. Enjoy!
How many days to visit Montreal?
While two days is enough time to see the main attractions, I would recommend spending at least three days in Montreal in order to have a more relaxed pace and enjoy all that the city has to offer.
With that said, if you only have two days, that is perfectly okay!
Montreal is a great place to explore for a weekend because it is very walkable and has an excellent public transport system, making it easy to explore different neighborhoods and find hidden gems.
However, with so much to do and see, you'll definitely want to make sure you have a plan before heading out.
---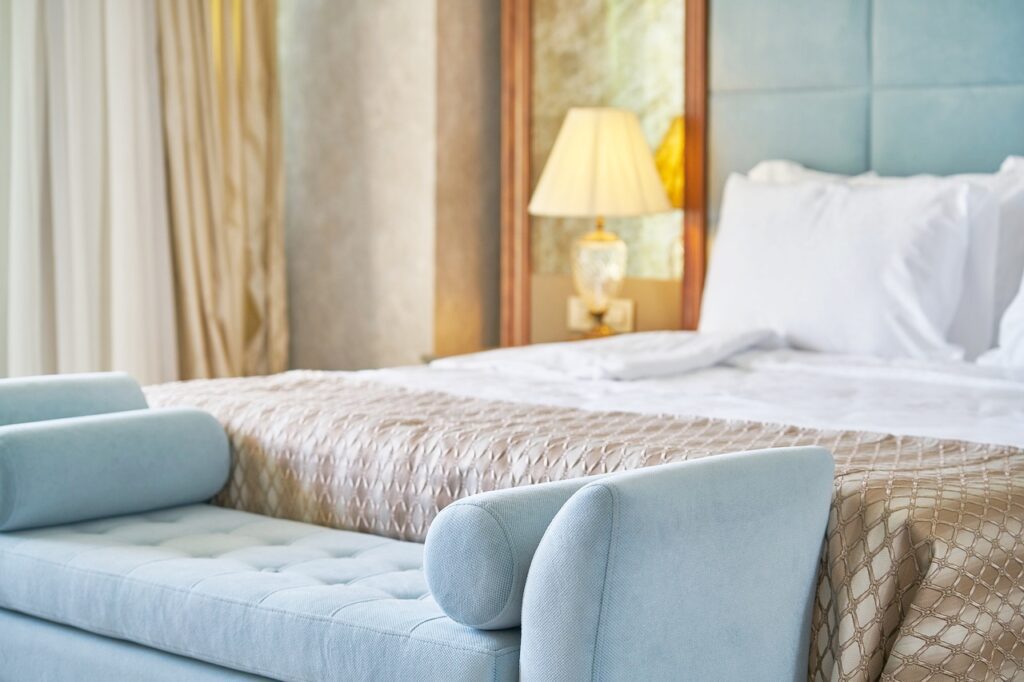 Where to stay in Montreal
There are a few different areas I recommend staying in when visiting Montreal – each with its own unique character.
If you're looking to be in the heart of the action, staying downtown is the way to go. This is where you'll find all the best shopping, dining, and nightlife. Plus, you'll be within walking distance of many of the city's most popular attractions.
If you're looking for a more laid-back atmosphere, Consider staying in one of Montreal's charming neighborhoods like Plateau or Old Montreal. These areas are great for exploring on foot, and you'll find plenty of cute cafes and boutique shops to enjoy.
---
The Perfect Two Day Montreal Itinerary
Whether you're looking for great food, fascinating history, or lively nightlife, Montreal has it all.
If you only have two days in the city, here is the perfect itinerary to make sure you see and do everything you want.
Two days in Montreal: Day 1
On your first day in Montreal, you will be exploring Plateau Mont-Royal, hiking Mont-Royal, and having a taste of the city's incredible culinary scene.
1. Brunch at Plateau Mont-Royal
Nothing better to start your trip to Montreal than a fantastic brunch.
Brunch is a favorite pastime for many Montrealers, and there is no shortage of great places to enjoy this weekend tradition.
Plateau Mont-Royal is a trendy destination, thanks to its vibrant atmosphere and wide selection of cafes and restaurants.
Whether you're in the mood for a leisurely meal with friends or a quick bite before exploring the neighborhood, you'll find plenty of options.
Some of my favorite restaurants for brunch include L'Avenue, Bistro Tôt ou Tard, Au Pain Perdu and Trip de Bouffe.
2. Hike up Mont-Royal
There's no better way to get a great view of Montreal than hiking up Mont-Royal.
This vast park is perfect for a lazy afternoon picnic, a game of frisbee, or a vigorous hike.
The trail to the top of the hill is well-marked and reasonably easy to follow. It's about a 45-minute walk from start to finish, with a few moderately steep sections. The latter is definitely the best way to see the sights and get some exercise.
However, the effort is well worth it, as the views from the summit are absolutely breathtaking. On a clear day, you can see for miles in every direction.
3. Go on a food tour
After hiking up Mont-Royal, it's time to enjoy some of Montreal's most delicious treats.
Montreal is one of Canada's most exciting foodie destinations with everything from gourmet cuisine to classic French dishes, to tasty street food.
Explore Montreal neighborhoods such as Little Italy and Mile End with a local guide, stopping at bars, restaurants, bakeries, and delicatessens on this tasting tour.
Along the way, sample a variety of local and European-inspired dishes, including gnocchi, Alsatian tarts, and Montreal-style bagels, accompanied by Quebecois beer and sweet crepes.
4. Explore Little Italy and Little Portugal
Montreal is a city with a vibrant and diverse culture, and nowhere is this more evident than in the neighborhoods of Little Italy and Little Portugal.
These two areas are nestled side by side, and each has its own unique character. Little Italy is home to a wide variety of Italian restaurants, bakeries, cafes, and shops selling traditional Italian goods.
The streets are often bustling with people enjoying a leisurely meal or browsing the shops.
In contrast, Little Portugal is a more laid-back neighborhood with several Portuguese restaurants and cafes. The streets here are quieter, and the atmosphere is more relaxed.
Both neighborhoods are lively places with a lot to offer, and they provide a glimpse into the rich cultural heritage of Montreal.
5. Have a drink at Rue Saint-Denis
Rue Saint-Denis is one of the most popular streets in Montreal, and it's known for its incredible selection of restaurants and bars.
The street is located in the heart of downtown, so it's easy to get to from anywhere in the city.
Two days in Montreal: Day 2
On day two, you will be exploring the historic part of Montreal and learning more about the history of Quebec. In addition, you will also visit two of the city's most famous landmarks: La Grande Roue de Montreal and Parc Jean-Drapeau.
1. Walk around Vieux Montreal
Montreal is a city with a rich history, and nowhere is this more evident than in Vieux Montreal, where you will be starting the day.
This lively district is located on the site of the city's original settlement, and it is home to many of Montreal's most iconic places.
Vieux Montreal is crammed with historical treasures, from the Notre Dame Basilica to the Old Port.
The area also boasts a range of preserved buildings from different periods, including the Gothic Revival-style Bonsecours Market and the neoclassical Bank of Montreal building.
2. Explore Rue St Paul
Rue St-Paul is one of the oldest streets in Montreal, and it has a rich history.
French fur traders used it in the 1600s. In 1796, it was officially named Rue St-Paul, and it quickly became a thriving commercial district.
Today, Rue St-Paul is still a popular destination for shoppers and tourists alike. The street is home to various businesses, from trendy boutiques to traditional Quebecois cafes.
It is also surrounded by some of Montreal's most iconic landmarks, including the Notre Dame Basilica and the Old Port.
Whether you're looking for a unique souvenir or simply want to experience Montreal's history firsthand, Rue St-Paul is definitely worth visiting.
3. Contemplate the Notre-Dame Basilica
The Notre Dame in Montreal is one of the most iconic buildings in Canada.
The imposing Gothic structure has been a part of the cityscape for centuries, and it continues to be a popular destination for both tourists and locals alike.
The Notre Dame was initially built as a parish church in the early 18th century, and it played an essential role in the growth of Montreal. In 1824, the church was designated as a cathedral, and it has since been one of the most important religious buildings in the city.
The Notre Dame is also known for its beautiful interior, which features stained glass windows and elaborate wood carvings. Visitors to Notre Dame can explore the history of the building and learn about its significance to the city of Montreal.
4. Go on a History Walking Tour of Old Montreal
Visit Montreal's historic centerpiece on this guided walking tour of Old Montreal.
Discover the history, heritage, architecture, and culture in this, the oldest area of the city of Montreal, dating back to New France. Choose between a shorter tour around either the east or west sides of Old Montreal or a longer tour around both.
See famous sites such as Notre Dame Basilica, Place Jacques-Cartier, Bonsecours Market, Montreal City Hall, and Champ de Mars, to name a few.
5. Take pictures with La Grande Roue de Montréal
La Grande Roue de Montréal is a ferris wheel located in the Old Port of Montreal.
Standing at the height of 60 meters, it is the tallest ferris wheel in Canada.
Visitors can enjoy views of the city from one of its 48 enclosed and air-conditioned gondolas. The wheel is open year-round, making it a popular attraction for both locals and tourists alike.
This is a fantastic place to take pictures and enjoy the river breeze in summer
6. Relax at Parc Jean Drapeau
Montreal's Jean-Drapeau Park is a haven for nature lovers and outdoor enthusiasts alike.
Spanning nearly 500 acres, the park features an array of activities and attractions, including horseback riding trails, picnic areas, and a world-famous botanical garden.
Visitors can also take advantage of the park's many sports facilities, including tennis courts, a swimming pool, and a public beach.
In addition to its recreational offerings, Jean-Drapeau Park is also home to a number of cultural institutions, such as the Montreal Museum of Fine Arts and the Biosphere Environmental Museum.
With so much to see and do, it's no wonder that Jean-Drapeau Park is one of Montreal's most popular destinations.
Day 3 (optional)
If you happen to have an extra day to explore Montreal, we recommend checking out some of the city's top attractions, such as the Montreal Botanical Garden and the Biodome, or even going on a fun tour or bagel workshop.
1. See the flowers at the Montreal Botanical Garden
The Montreal Botanical Garden is one of the largest and most diverse botanical gardens in the world.
Spanning 75 hectares, the garden is home to over 22,000 plant species from all over the globe.
In addition to its extensive collection of plants, the Montreal Botanical Garden also features a number of gardens and greenhouses, each with its own unique theme.
The garden is open year-round, making it a perfect destination for a leisurely stroll or an educational outing.
2. Learn how to make bagels at a Montreal Bagel Making Workshop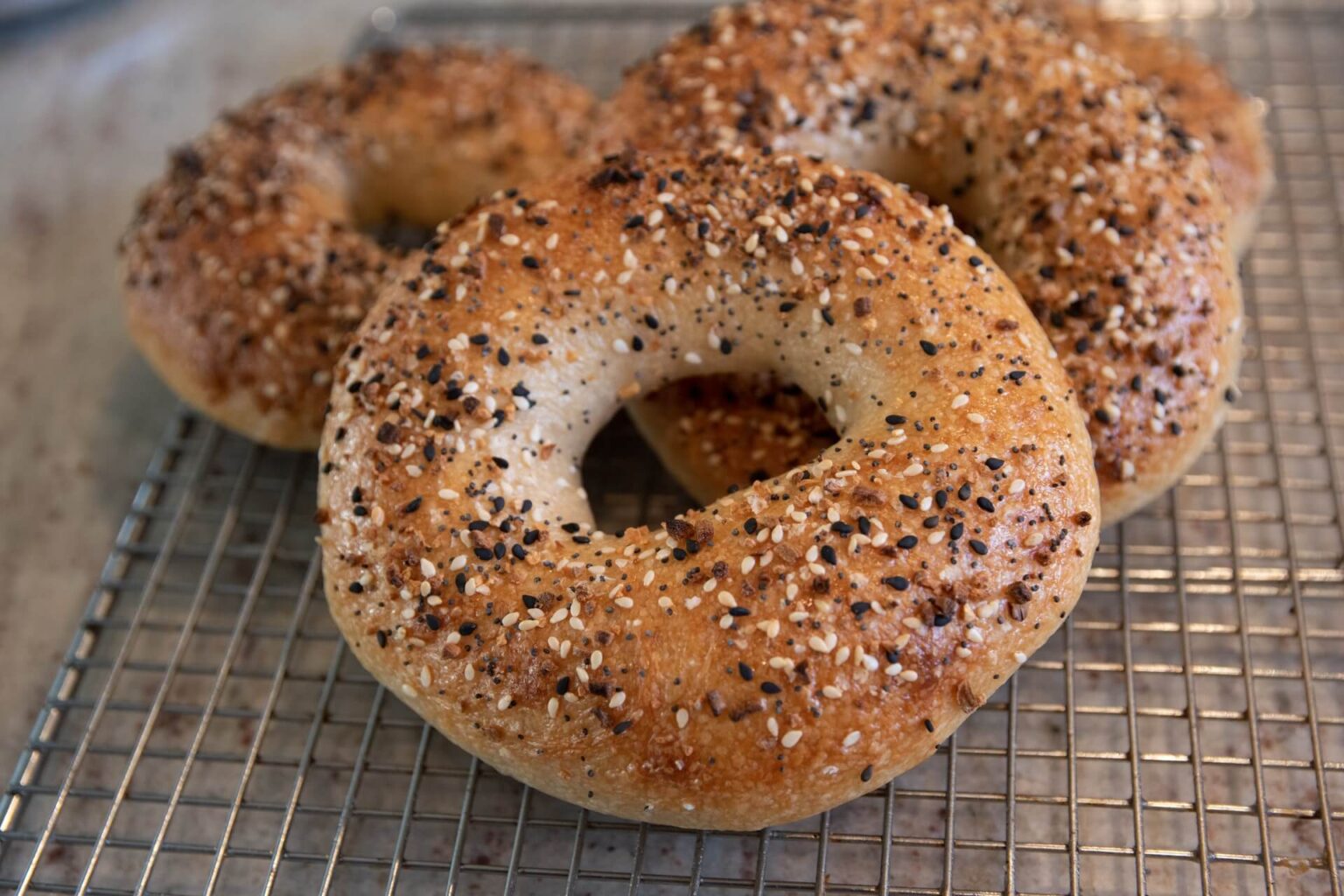 Bagels are one of Montreal's top treats and proudest culinary exports—and this hands-on, small-group cooking class will teach you all the secrets to mastering these tasty, crisp, and chewy delights.
Make your own way to the cooking facilities, hosted in a charming, Mile End apartment. With your guide's instruction, learn all about different flour varieties, how to properly knead the dough, the steps that set bagel-making apart from other types of bread, and how to top your bagels with your favorite seasoning.
3. Helicopter Tour Over Montreal
See Montreal from above on this helicopter tour of the city.
During the ride, catch views of the Olympic Stadium, downtown Montreal, Mount Royal, and other sights as you soar at an altitude of 1,500 feet (457 meters). Before taking off, you'll receive a safety briefing and be able to get comfortable with the aircraft.
4. Explore the Biodome
The Biodome is a one-of-a-kind attraction that allows visitors to experience four different ecosystems under one roof.
Located in Olympic Park, the Biodome houses plants and animals from around the world, including penguins, sloths, and tropical birds. Visitors can explore the different habitats at their own pace, and there is also a hands-on Discovery Centre for children.
The Biodome is open year-round, making it a great option for a rainy day activity.
5. See art at the Museum of Fine Arts
The Montreal Museum of Fine Arts is one of the largest museums in Canada.
The museum houses an extensive collection of art, ranging from ancient Egyptian artifacts to contemporary Canadian works.
In addition to its many galleries, the museum also offers a variety of educational programs and public events.
---
How to get around Montreal
Montreal is a large city, but surprisingly quite easy to get around.
In my opinion, the best way to see the city is on foot, as many of Montreal's attractions are located in the downtown core.
However, if you're planning on doing some exploring outside of the downtown area, we recommend taking advantage of the city's excellent public transit system or even renting a bike.
---
The best time to visit Montreal
The best time to visit Montreal depends on your interests and preferences.
If you're looking to enjoy the city's outdoor attractions and festivals, we recommend visiting in the summer or fall.
However, if you're more interested in cultural activities, skiing and dining, then winter or spring may be a better option.
You can read my post about the best time to visit Montreal here.
---
Best tours to take on your trip
There are a number of different tours you can take to explore Montreal, depending on your interests.
These are some of the most popular tours of Montreal:
You can find detailed information on every tour in this post.
---
What to pack for a weekend in Montreal
When packing for a weekend in Montreal, we recommend bringing comfortable walking shoes, as you'll likely do a lot of exploring on foot.
If you're visiting during the summer, don't forget to pack sunscreen and a hat, as the sun can be quite strong. And if you're visiting during the winter, be sure to pack a warm coat and gloves.
No matter what time of year you're visiting, we also recommend packing an umbrella, as Montreal is known for its unpredictable weather.
---
Best day trips from Montreal
Montreal is a great city for visitors, with plenty to see and do. But if you're looking to get out of the city for a day or two, there are plenty of great options nearby.
Here are some of my favorite day trips from Montreal:
Quebec City
Just an hour away from Montreal in Quebec City, one of the most picturesque and historic cities in all of Canada.
Stroll the cobblestone streets of Old Quebec, visit the impressive Chateau Frontenac, and enjoy some of the best French cuisine in the country.
Mont Tremblant
For a more outdoorsy experience, head to Mont Tremblant.
This popular resort town is great for hiking, biking, and skiing in the winter. There's also plenty of shopping and dining to enjoy.
Ottawa
Ottawa, the capital of Canada, is just a few hours from Montreal.
There's plenty to see and do here, from touring Parliament Hill to visiting the Canadian Museum of Nature. And be sure to try some of the city's famous BeaverTails!
Parc Des Chutes Dorwin
This stunning park is located just outside of Montreal and features a series of waterfalls, perfect for a day of picnicking and exploring.
Îles-de-Boucherville National Park
This national park is located on a group of small islands in the St. Lawrence River and is a great spot for hiking, canoeing, and birdwatching.
Domaine Labranche
This family-friendly farm is located in the Eastern Townships and offers visitors a chance to pick their own fruit, tour the cidery, and even milk a cow!
Sucrerie de la Montagne
This sugar shack is located in the town of Rigaud and is a great place to enjoy some traditional Quebecois cuisine.
Petit Train du Nord Trail
This popular biking and hiking trail spans over 200 kilometers and takes you through some of the most beautiful scenery in Quebec.
---
Fun facts about Montreal
Montreal is one of the largest French-speaking cities in the world. The first is Paris.
Montreal is known for its delicious bagels, which are said to be better than New York City's!
Hockey is a huge part of Montreal culture, and the city is home to the Montreal Canadiens, one of the most successful teams in NHL history.
The city is home to more than 1.6 million people from over 200 different ethnic groups.
Montreal t was named one of the "World's Best Food Cities" by Travel + Leisure magazine in 2017.
The lowest temperature ever recorded in Montreal was -37.8°C (-36°F) on January 15, 1957.
The City of Montreal produces 85% of the world's maple syrup.
La Ronde, the second biggest amusement park in Canada, is situated in Montreal.
---
Wrap-up: Two-day Montreal itinerary
That's a wrap! I really hope you enjoyed this two-day itinerary. Montreal is truly a fantastic city to visit and I can't wait to go back.
If you have any questions or recommendations, make sure to leave them in the comments! You can find pictures of my trip to Montreal and more travel tips on my Instagram.
---